Spicy Seared Okra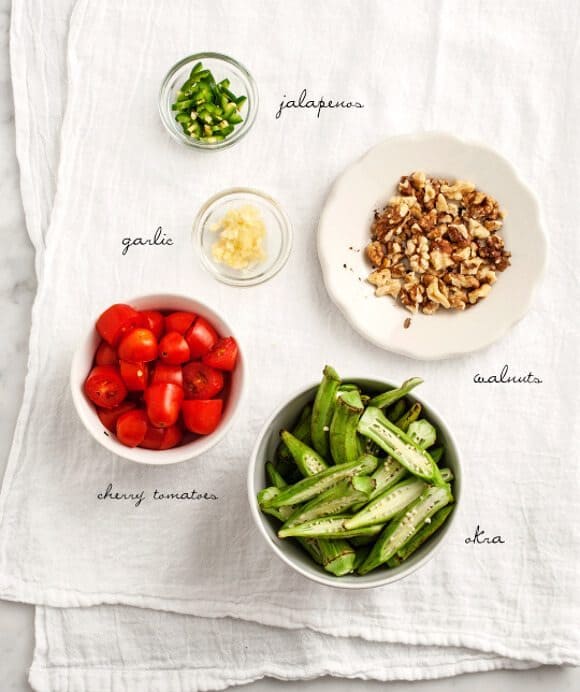 1 tablespoon extra-virgin olive oil
12 or so pieces okra, sliced in half
1 shallot, thinly sliced
½ jalapeño, thinly sliced
2 garlic cloves, thinly sliced
2 tablespoons toasted walnuts, roughly chopped
Small handful cherry tomatoes, cut in half
¼ cup sherry vinegar
1 tablespoon butter
Heat the olive oil in a medium skillet over medium-high heat. When your pan is really hot, add the okra and sauté until it starts to turn brown. Add a few pinches of salt.
Add the shallots and jalapeños and sauté for 1 minute, turning down the heat as needed. Add the garlic and sauté for 30 seconds. Add the walnuts and tomatoes, and toss to incorporate.
Deglaze the pan with the sherry vinegar, and reduce until it's almost dry. Remove the pan from heat, and add the butter, tossing and stirring to create a glaze. Enjoy!