Creamy Vegan Butternut Squash Pudding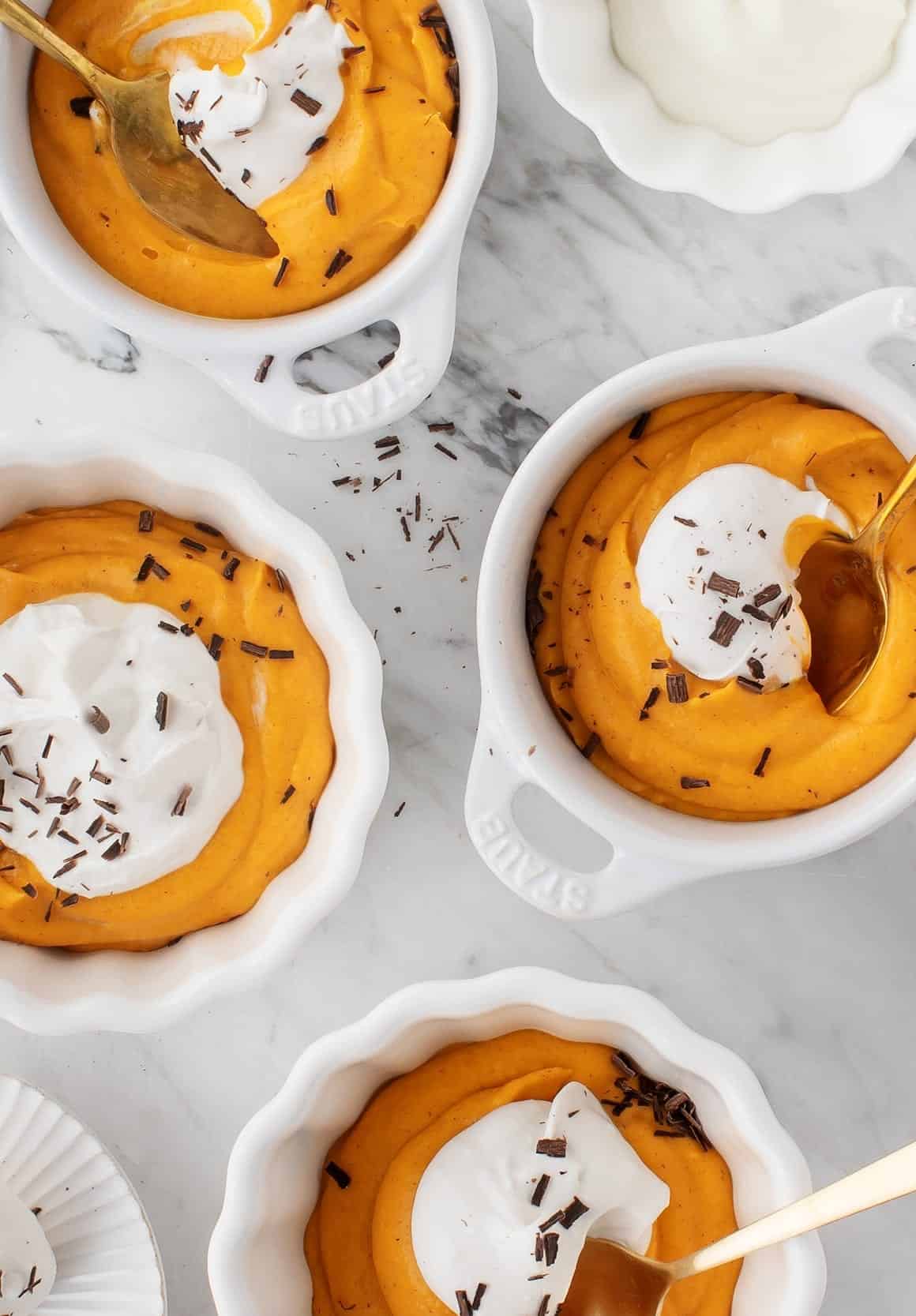 1 large butternut squash, 5 to 6 cups peeled, seeded, and cubed
Extra-virgin olive oil, for drizzling
½ cup coconut cream* (see note)
¼ cup maple syrup
1 tablespoon coconut oil
1 teaspoon vanilla
1 teaspoon cinnamon
¼ teaspoon nutmeg
¼ teaspoon ginger
⅛ teaspoon sea salt
2 to 6 tablespoons almond milk, if necessary, to blend
Optional toppings: coconut cream, chocolate shavings, toasted pecans
Preheat the oven to 425°F and line a large baking sheet with parchment paper.
Arrange the squash cubes on the baking sheet and toss with just a little bit of olive oil. Roast for 30 to 35 minutes or until tender. (Note: the squash does not need to be golden brown, just very soft).
Transfer the squash to a blender and add the coconut cream, maple syrup, coconut oil, vanilla, cinnamon, nutmeg, ginger, and salt. Blend until smooth, adding almond milk, if necessary, to reach a blendable consistency. Taste and adjust the sweetness and spices to your liking.
Transfer to ramekins or bowls and chill 4 hours or overnight. Serve with desired toppings.
*I've had best results with Thai Kitchen Coconut Cream, which is soft and thick, not watery, but not too hard. I've also made this with Trader Joe's coconut cream (which is thicker) and had to add additional almond milk to reach a blendable consistency.
Recipe by
Love and Lemons
at https://www.loveandlemons.com/creamy-vegan-butternut-squash-pudding/