Pumpkin French Toast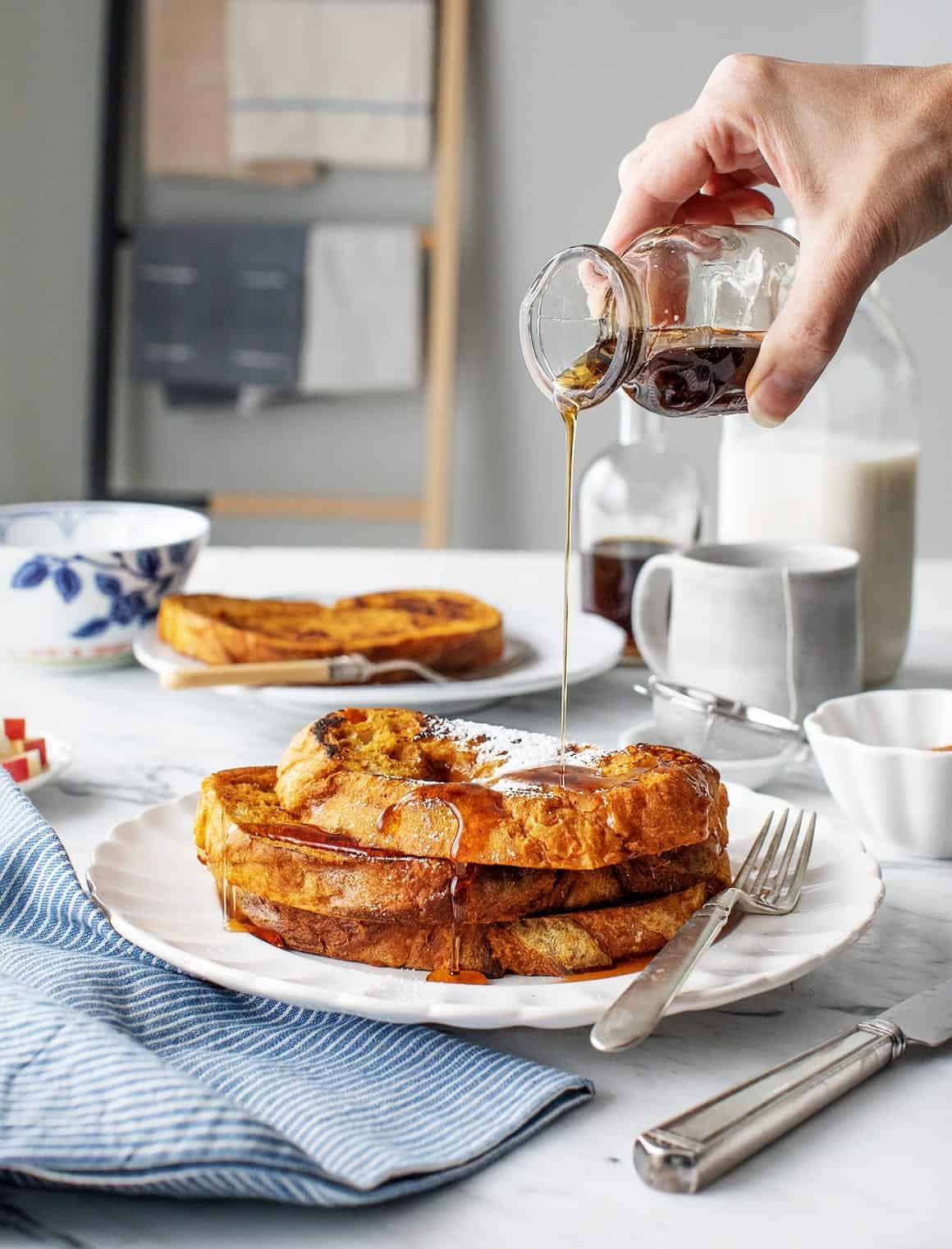 8 slices day-old ciabatta or sourdough bread, sliced ¾-inch thick
¾ cup almond milk
½ cup pumpkin puree
1 tablespoon maple syrup, plus more for serving
1 teaspoon cinnamon
¼ teaspoon nutmeg
⅛ teaspoon sea salt
coconut oil, for brushing
Optional toppings: toasted almonds, pecans, diced apple, powdered sugar
In a medium bowl, whisk together the almond milk, pumpkin puree, maple syrup, cinnamon, nutmeg, and salt.
Place the bread slices on a large platter or baking dish and drizzle with the pumpkin mixture. Use your hands to spread the mixture, coating all sides of the bread.
Heat a non-stick skillet to medium heat and brush with coconut oil. Add the bread slices and cook until golden brown, about 2 minutes per side. Reduce the heat to low as needed to cook thoroughly without burning. Serve with maple syrup and desired toppings.