Butternut Apple Cranberry Sandwich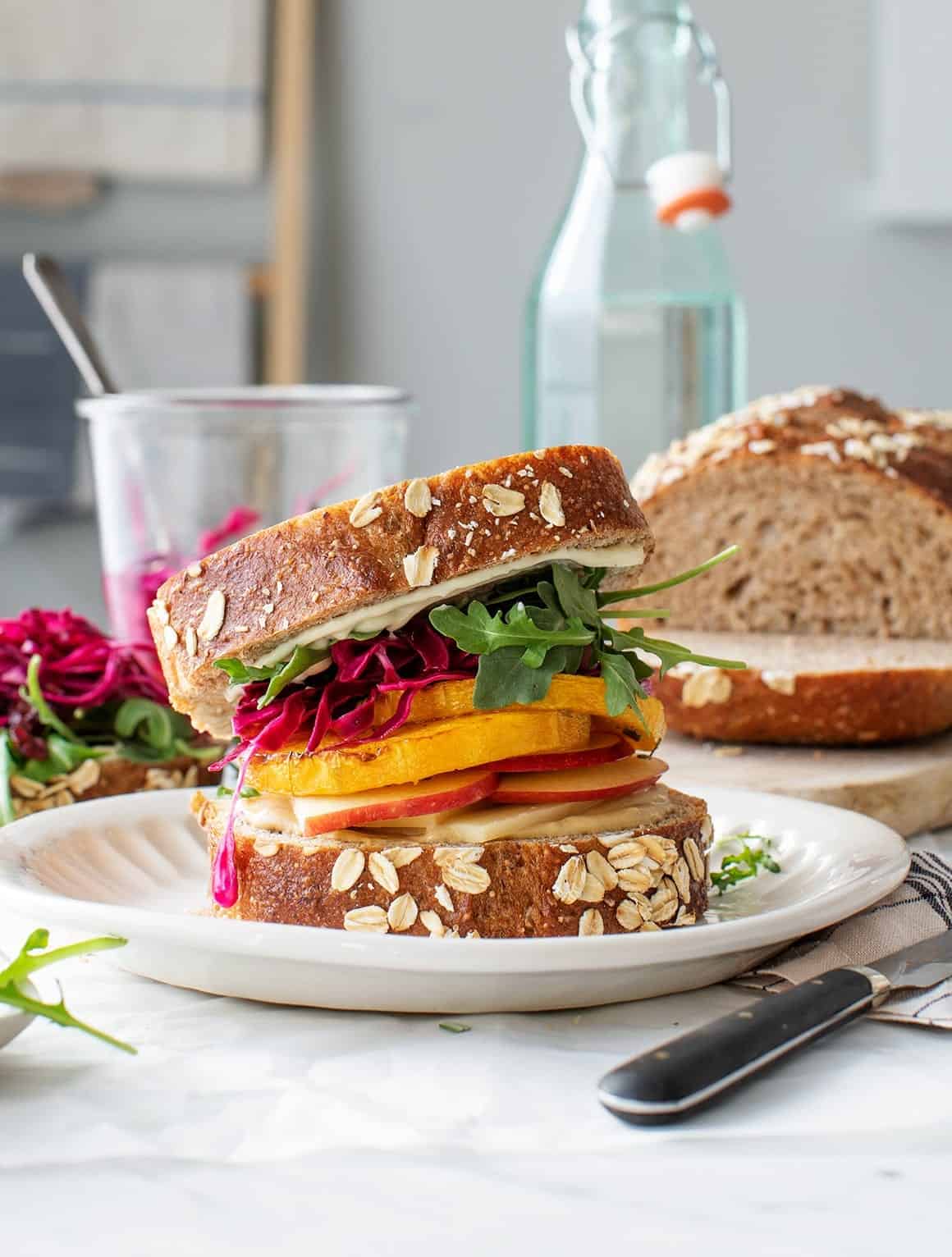 1 butternut squash, sliced into 8 ¼-inch planks (this is easiest if you get a thick-neck squash and use just the top half)
Extra-virgin olive oil, for drizzling
½ teaspoon minced rosemary
Sea salt and freshly ground black pepper
2 cups shredded red cabbage
⅓ cup apple cider vinegar
½ teaspoon maple syrup
Sea salt and freshly ground black pepper
8 slices of bread
Dijon mustard, for slathering
4 slices white cheddar
1 apple, thinly sliced
2 tablespoons dried cranberries
Few handfuls of arugula
Mayo, for slathering
Preheat the oven to 425°F and line a baking sheet with parchment paper. Toss the squash planks with drizzles of olive oil, the rosemary, and sprinkles of salt and pepper. Roast 17 to 20 minutes or until golden brown around the edges.
In a medium jar, place the cabbage, apple cider vinegar, maple syrup, and pinches of salt and pepper. Cover and gently shake.
Assemble the sandwiches with a slather of mustard, a slice of cheese, a few apple slices, 2 butternut squash planks, the cabbage, cranberries, and arugula. Slather the second slice of bread with mayo and top it onto the sandwich.
Recipe by
Love and Lemons
at https://www.loveandlemons.com/butternut-apple-cranberry-sandwich/