Carrot Coconut Soup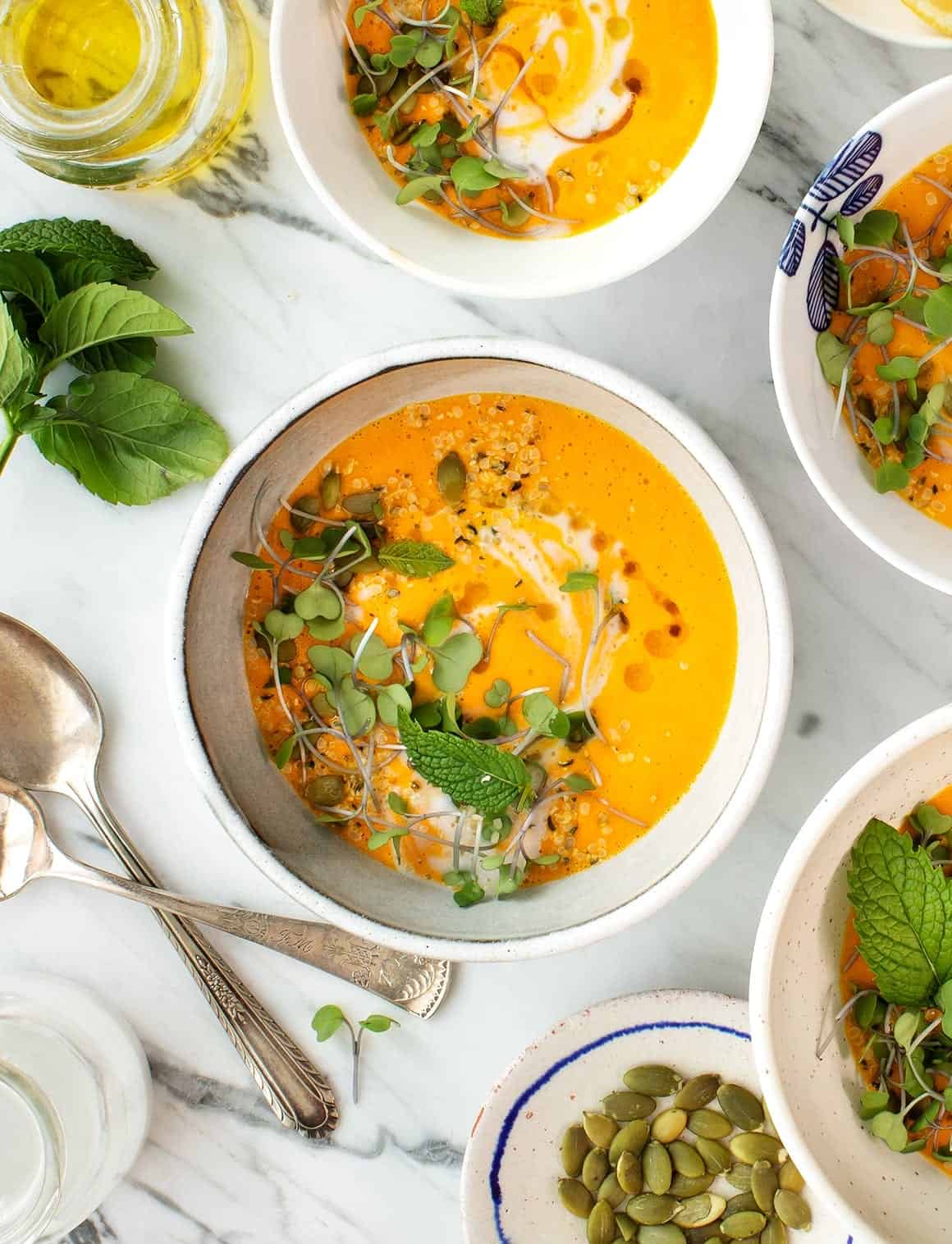 Recipe type:
Main dish, soup
1 stalk lemongrass
16 ounces carrots, peeled and sliced, about 2 bunches
1 (14-ounce) can light coconut milk, reserve ¼ cup for garnish
1 garlic clove
2 tablespoons extra-virgin olive oil, plus more for drizzling
2 tablespoons sherry vinegar
1 teaspoon red curry paste or freshly minced ginger
½ teaspoon sea salt, more to taste
½ cup water
sea salt and freshly ground black pepper
optional garnishes: hemp seeds, pepitas, microgreens
Prepare the lemongrass by cutting off the root end and tough upper stem of the stalk. Remove the first one or two layers of outer leaves and fin ely chop the tender, aromatic part of the lemongrass.
Using a high-speed blender, combine the lemongrass, carrots, coconut milk, garlic, olive oil, sherry vinegar, red curry paste, water, salt and pepper. Blend until smooth. If you're not using a high-speed blender like a Vitamix, strain the soup (if desired for texture) and blend again until completely smooth.
Chill for at least 4 hours. If the soup thickens in the fridge, stir in a little more cold water. Alternatively, you can serve the soup warm by gently heating it in a saucepan. Season to taste with more salt and pepper.
Drizzle with olive oil and serve with desired garnishes.