Watermelon Tomato Salad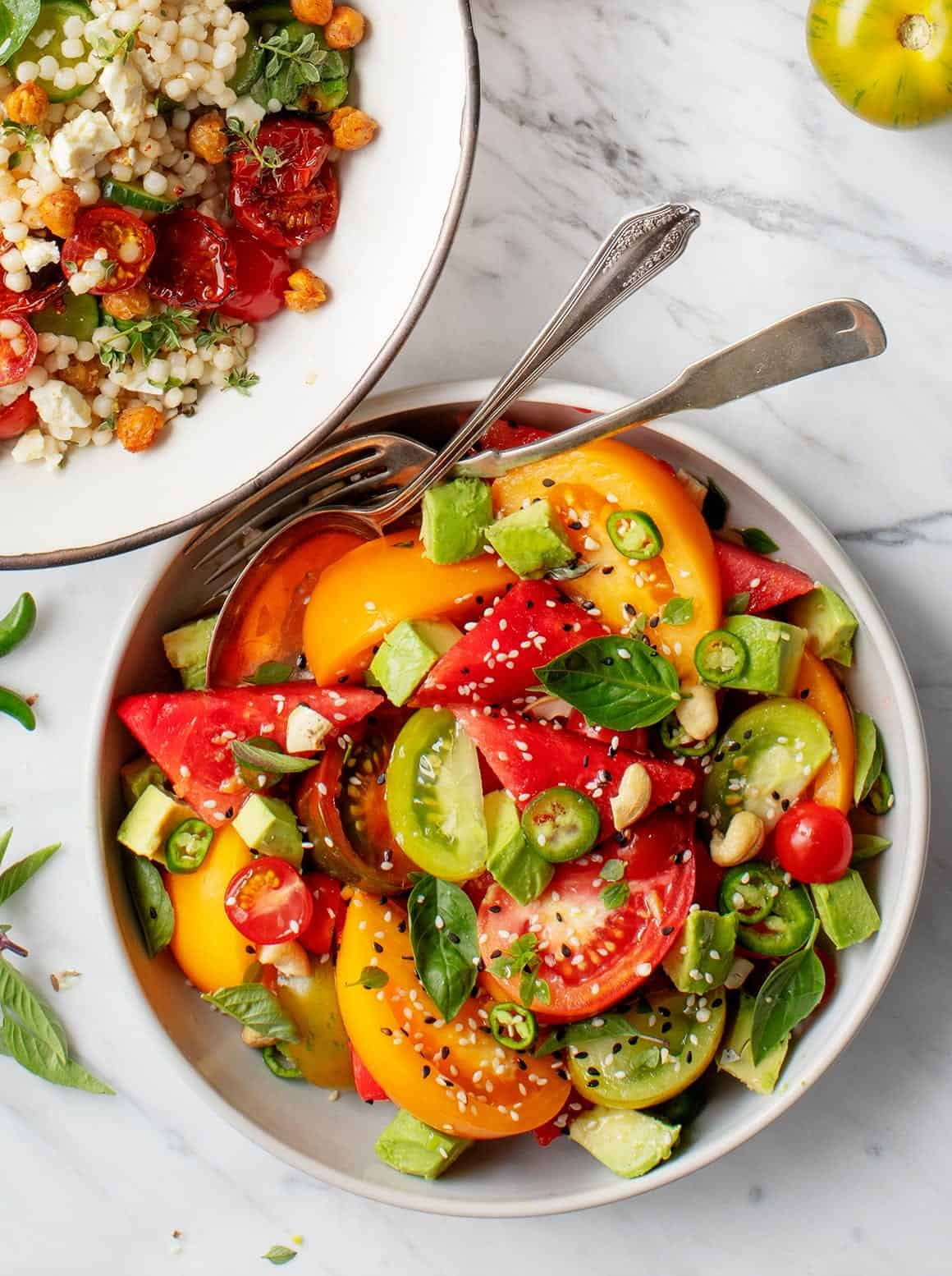 Recipe type:
Salad, side dish
1 tablespoon tamari
2 teaspoons fresh lime juice
2 teaspoons rice vinegar
1 small garlic clove, minced
½ teaspoon minced ginger
3 heirloom tomatoes, sliced into wedges
5 cups cut watermelon (about 2-inch triangles)
1 thinly sliced jalapeño and/or a few Thai chiles
2 tablespoons Thai basil or regular basil
2 tablespoons toasted cashews
½ avocado, diced
Sea salt, to taste, if desired
Lime wedges, for serving
Make the dressing: In a small bowl, combine the tamari, lime juice, vinegar, garlic, and ginger.
Arrange the tomatoes, watermelon, and jalapeños on a platter or in a shallow bowl. (This salad should not be served in a deep bowl because the flavorful juices will sink to the bottom.) Drizzle with the dressing and top with the basil, cashews, and avocado. Season to taste and serve with lime wedges.