Kale Guacamole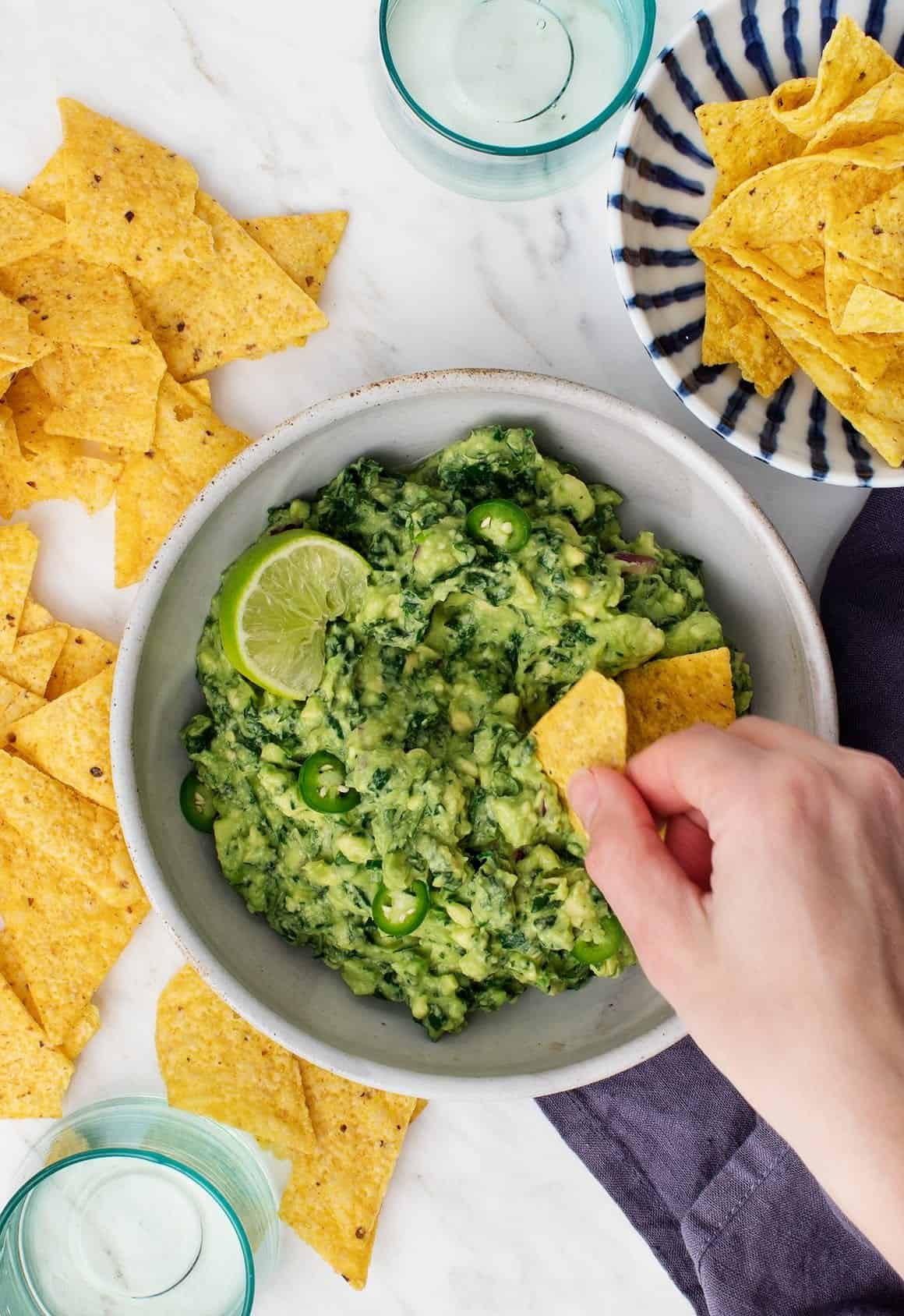 Recipe type:
Appetizer, snack
3 leaves curly kale, stems removed
3 ripe avocados
¼ cup diced red onion, rinsed
¼ cup diced cilantro
zest of 1 lime, juice of 2 limes
½ teaspoon sea salt
½ teaspoon ground cumin, optional
diced jalapeño, optional
Place a steamer basket into a fitted pot with 1 inch of water and bring to a boil. Add the kale, cover and steam until the kale turns very vibrantly green, 30 seconds to 1 minute. Remove the kale and place it on kitchen towels and pat it dry. Chill the kale (I pop it in the freezer for 5 minutes), then chop it very very finely.
Place all ingredients in a large bowl. Mash and fold until well combined. Season to taste.