Fall Harvest Stuffed Sweet Potatoes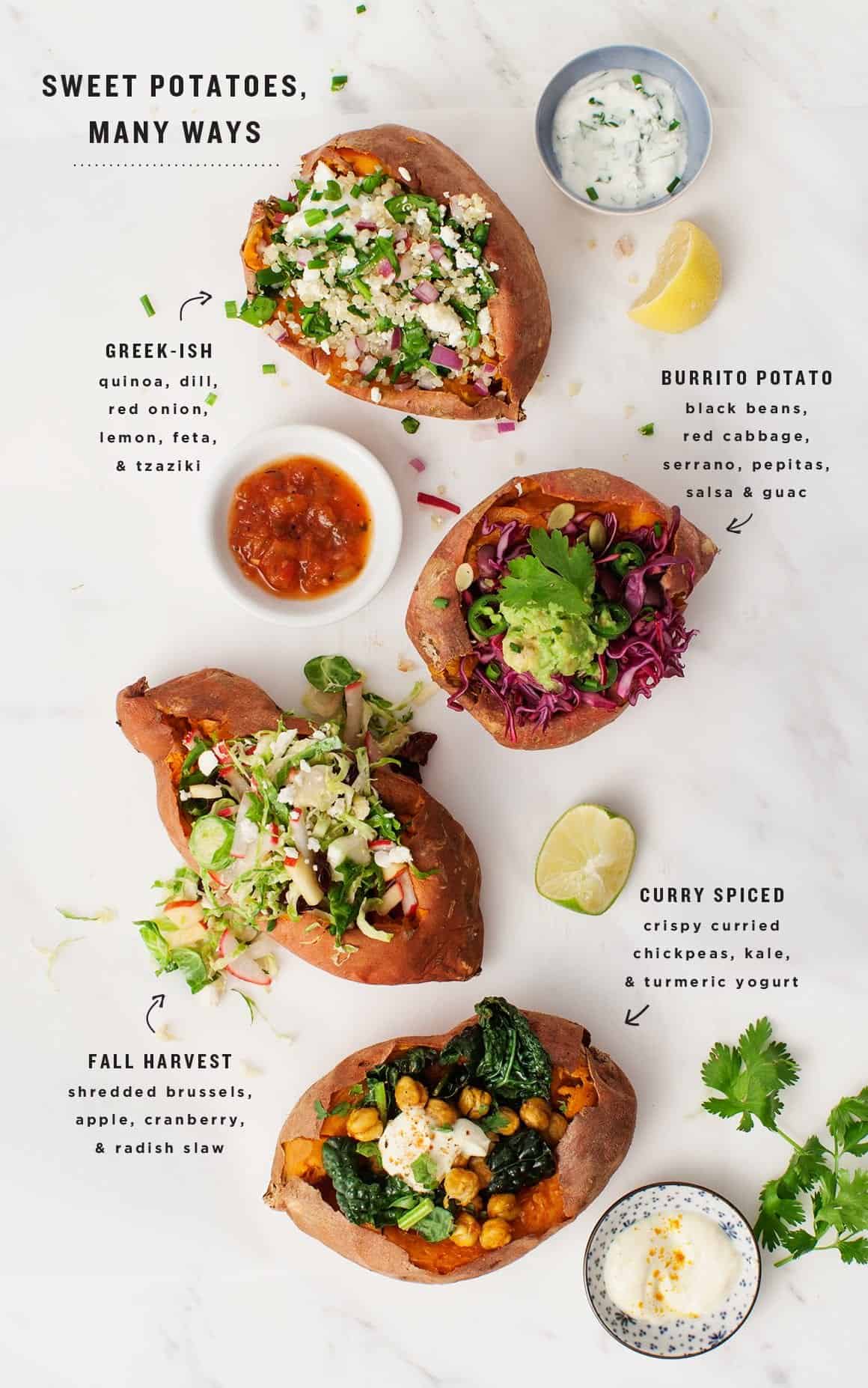 Serves:
filling for 2 sweet potatoes
12 Brussels sprouts, coarsely shredded
½ gala apple, diced
1 radish, sliced into matchsticks
¼ cup crumbled feta
1 tablespoon chopped dried cranberries
1 teaspoon extra-virgin olive oil
1 teaspoon apple cider vinegar
¼ teaspoon sea salt, more to taste
freshly ground black pepper, to taste
Make the filling: In a medium bowl mix together the Brussels sprouts, apple, radish, feta, cranberries, olive oil, apple cider vinegar, salt, and pepper. Season to taste. I like this one to really pop with the vinegar so that the flavors stand up to the whole sweet potato. Also, this is the only potato without a sauce, so make sure your salad filling is not dry.
Remove the sweet potatoes from the oven and let cool slightly. Slice a wedge lengthwise in each potato and remove to make space for the filling. Scoop in the filling and season to taste.
Recipe by
Love and Lemons
at https://www.loveandlemons.com/stuffed-sweet-potatoes/