Greek-ish Stuffed Sweet Potatoes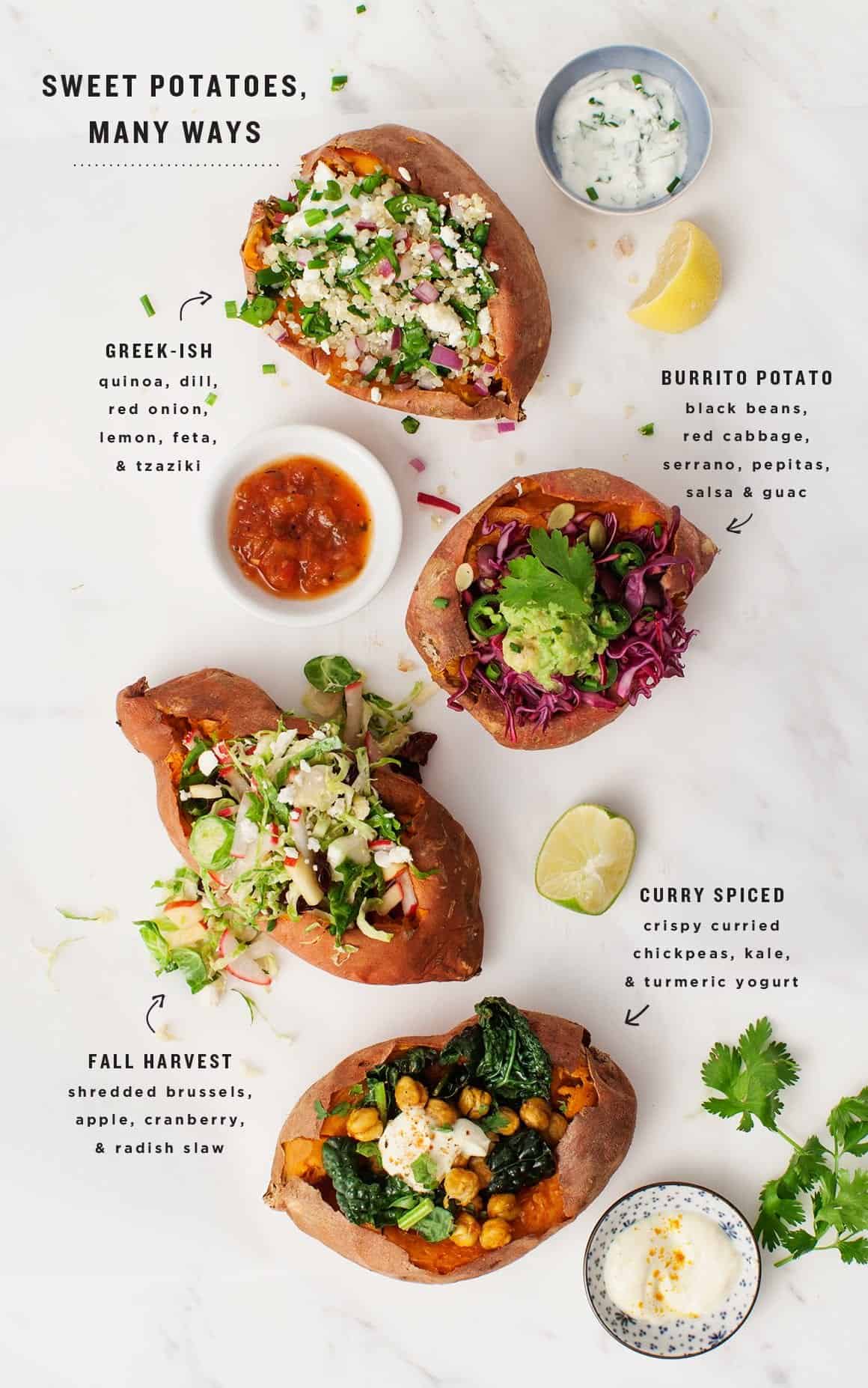 Serves:
filling for 2 sweet potatoes
½ cup cooked quinoa
½ cup finely chopped spinach
2 tablespoons crumbled feta
2 tablespoons chopped red onion
½ teaspoon extra-virgin olive oil, more to taste
1 teaspoon fresh lemon juice
¼ clove minced fresh garlic
¼ teaspoon sea salt
Freshly ground black pepper, to taste
dollops of Tzatziki Sauce
Make the filling: In a medium-small bowl, mix together the quinoa, spinach, feta, red onion, olive oil, lemon juice, garlic, salt, and pepper. Adjust seasonings to taste. (I like to slightly over-season my filling so that it's flavorful amongst the whole potato.) Chill until ready to use.
Remove the sweet potatoes from the oven and let cool slightly. Slice a wedge lengthwise in each potato and remove to make space for the filling. Add the filling and top with scoops of tzatziki.
Recipe by
Love and Lemons
at https://www.loveandlemons.com/stuffed-sweet-potatoes/