Vanilla Pecan Milk Chai Lattes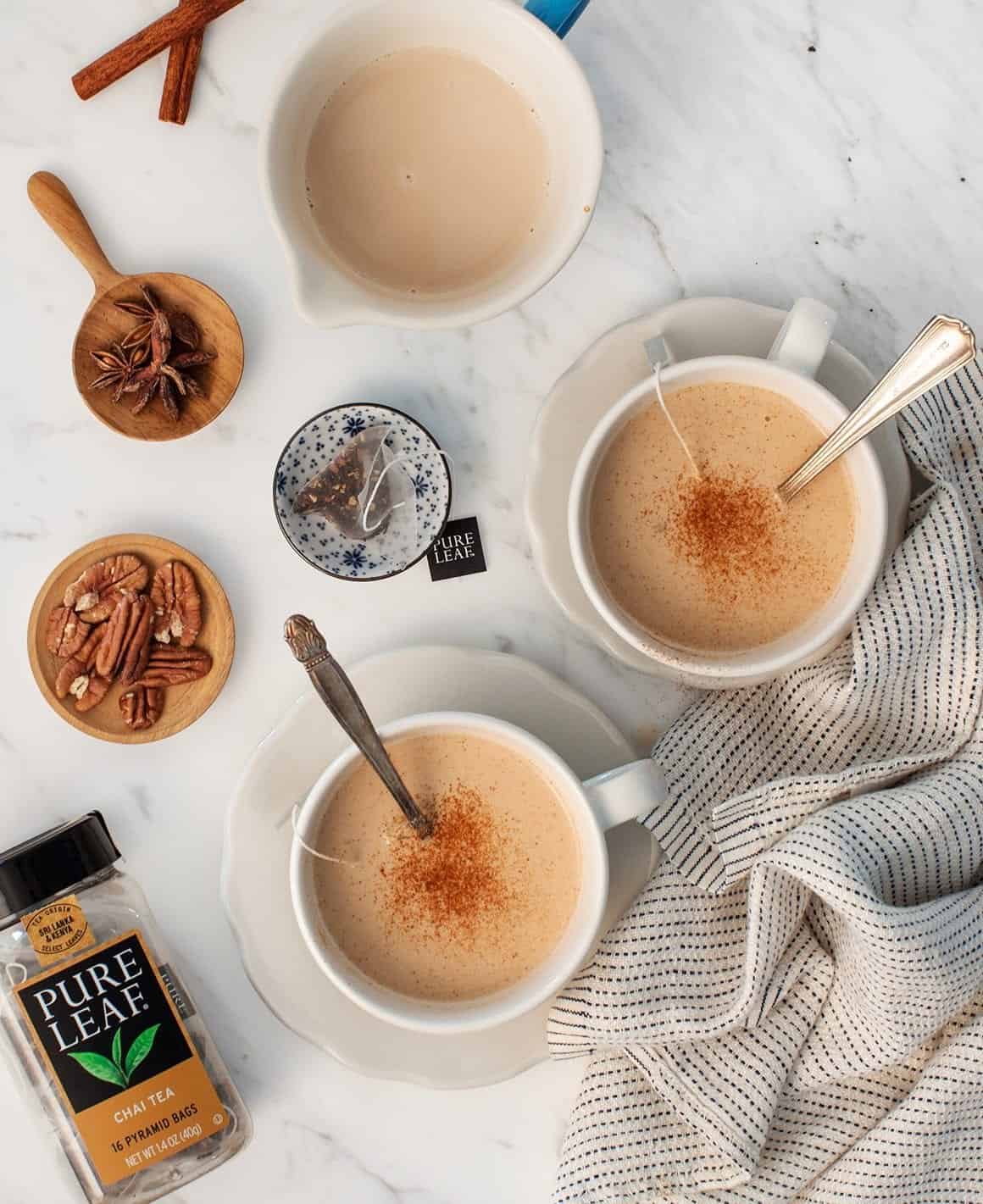 1 cup raw pecans, soaked for at least 1 hour
3 cups filtered water
1 tablespoons maple syrup
1 teaspoon pure vanilla extract
¼ teaspoon cinnamon
pinch of sea salt
Make the pecan milk: Drain and rinse the pecans and add them to a blender with fresh filtered water, maple syrup, vanilla, cinnamon, salt. Blend until smooth.
Place a nut milk bag (or cheesecloth or use a fine mesh strainer) in a large bowl and pour the liquid from the blender into the bag. Twist and squeeze the bag to strain as much liquid through as you can. Pour the strained pecan milk into a 33 ounce bottle and chill until ready to use.
Make the lattes: For each serving, place one pyramid tea bag in a mug. Pour 8 ounces of boiling pecan milk over the tea bag and let steep for 3 to 4 minutes. Squeeze bag and remove. Dust with cinnamon, if desired.
Recipe by
Love and Lemons
at https://www.loveandlemons.com/vanilla-pecan-milk-chai-lattes/