Veggie Frittata Muffins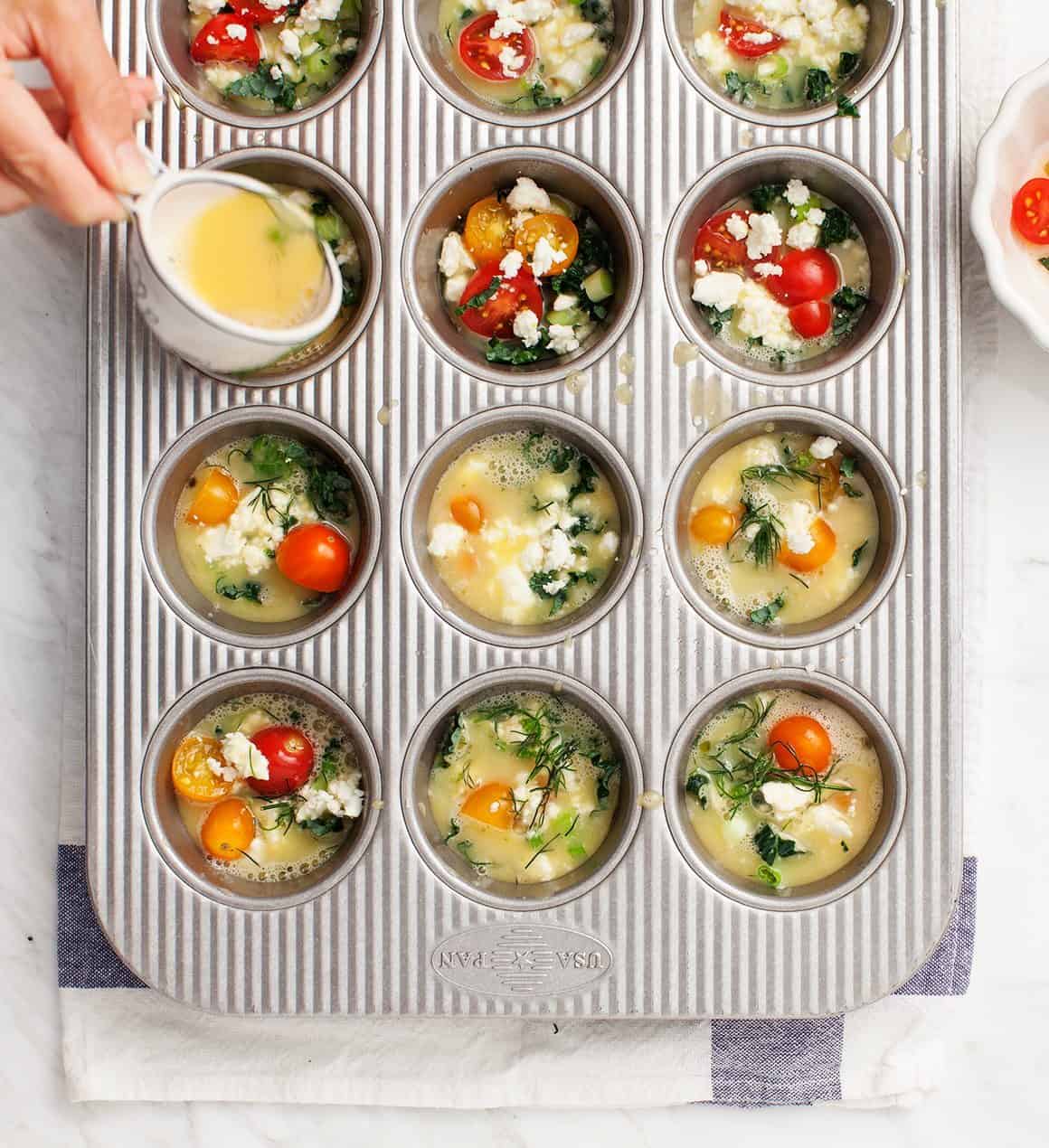 8 large eggs
⅓ cup unsweetened almond milk
1 garlic clove, minced
¼ teaspoon Dijon mustard (I like Sir Kensington's)
½ teaspoon sea salt
freshly ground black pepper
2 to 4 tablespoons chopped fresh dill
2 small kale leaves, finely shredded
1 cup halved cherry tomatoes
¼ cup scallions
⅓ cup crumbled feta
Preheat the oven to 350°F and brush a nonstick muffin pan with olive oil or nonstick cooking spray.
In a large bowl, whisk together the eggs, milk, garlic, dijon mustard, most of the dill (reserve a little for garnish), salt and pepper. Pour just a bit of the egg mixture into the bottom of each muffin cup. Divide the kale, tomatoes, scallions and feta into each cup then pour the remaining egg mixture on top.
Bake for 20 to 22 minutes or until the eggs are set. Season with salt and pepper to taste and garnish with the remaining dill. Store any remaining frittatas in the fridge for up to 2 days.