Overnight Oats with Blueberry Chia Jam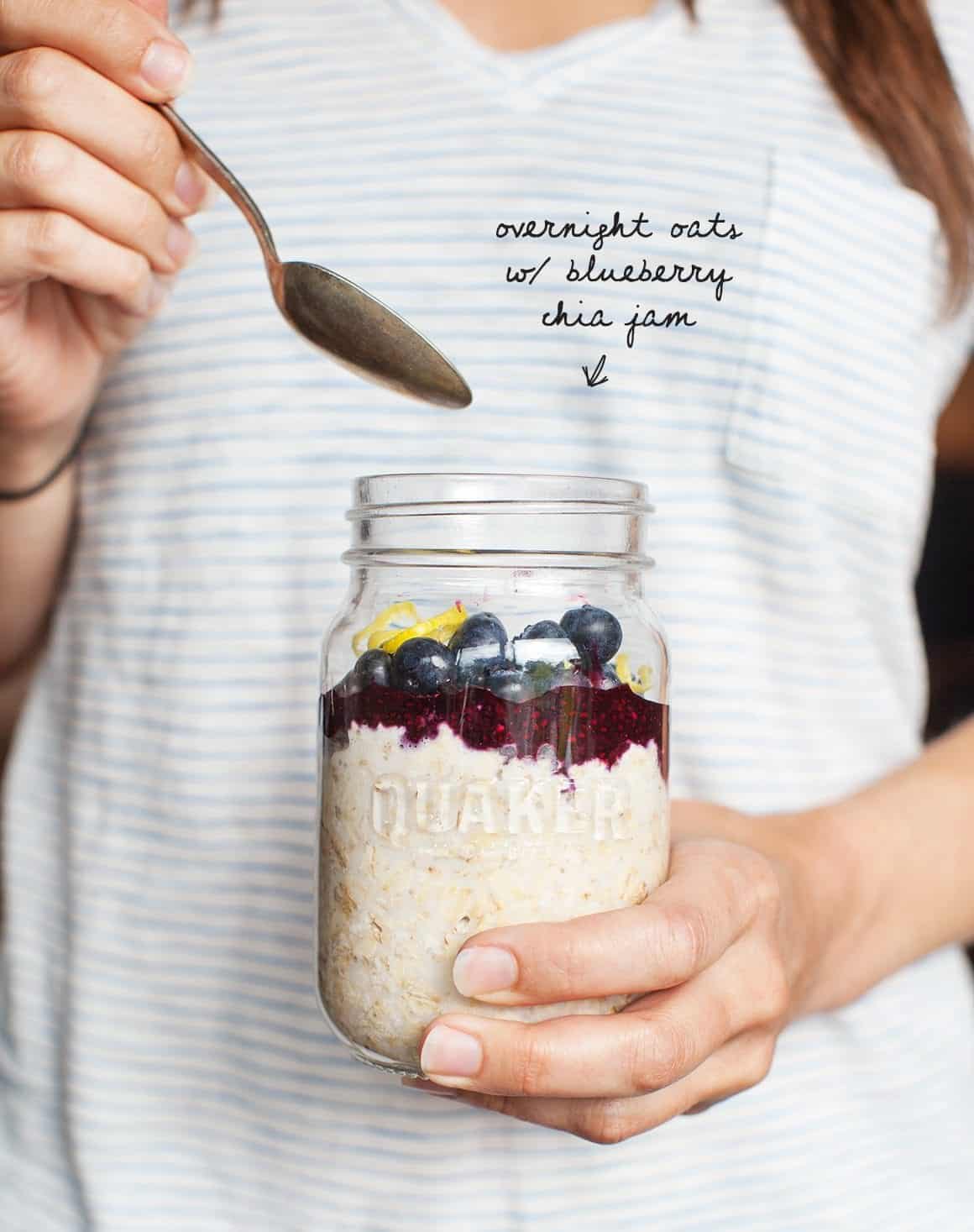 3 cups blueberries
2 tablespoons maple syrup
1 tablespoon fresh lemon juice
½ teaspoon vanilla extract
½ teaspoon ground cinnamon
3 tablespoons chia seeds
pinch of sea salt
½ cup vanilla almond milk
1 tablespoon blueberry chia jam
½ teaspoon lemon zest
¼ cup blueberries
Make the jam. In a medium saucepan over medium heat, simmer the blueberries, lemon juice, and vanilla for 3 to 5 minutes, gently mashing and stirring often. Add the maple syrup, cinnamon, and salt and remove from the heat. Stir in the chia seeds and tranfcer to a glass jar. Let cool slightly, then set in the fridge to chill for at least an hour. If your jam isn't set enough, stir in more chia seeds.
Assemble the oats. Add Quaker Oats to a glass jar, pour in the milk, and layer blueberry jam, blueberries, and lemon zest.
Refrigerate overnight and enjoy in the morning.
Optional: add toasted sliced almonds for crunch (add a pinch of sea salt while you toast them), and an extra drizzle of maple syrup if you like sweeter oats.
Recipe by
Love and Lemons
at https://www.loveandlemons.com/overnight-oats-blueberry-chia-jam/