Summer Blackberry Basil Pizza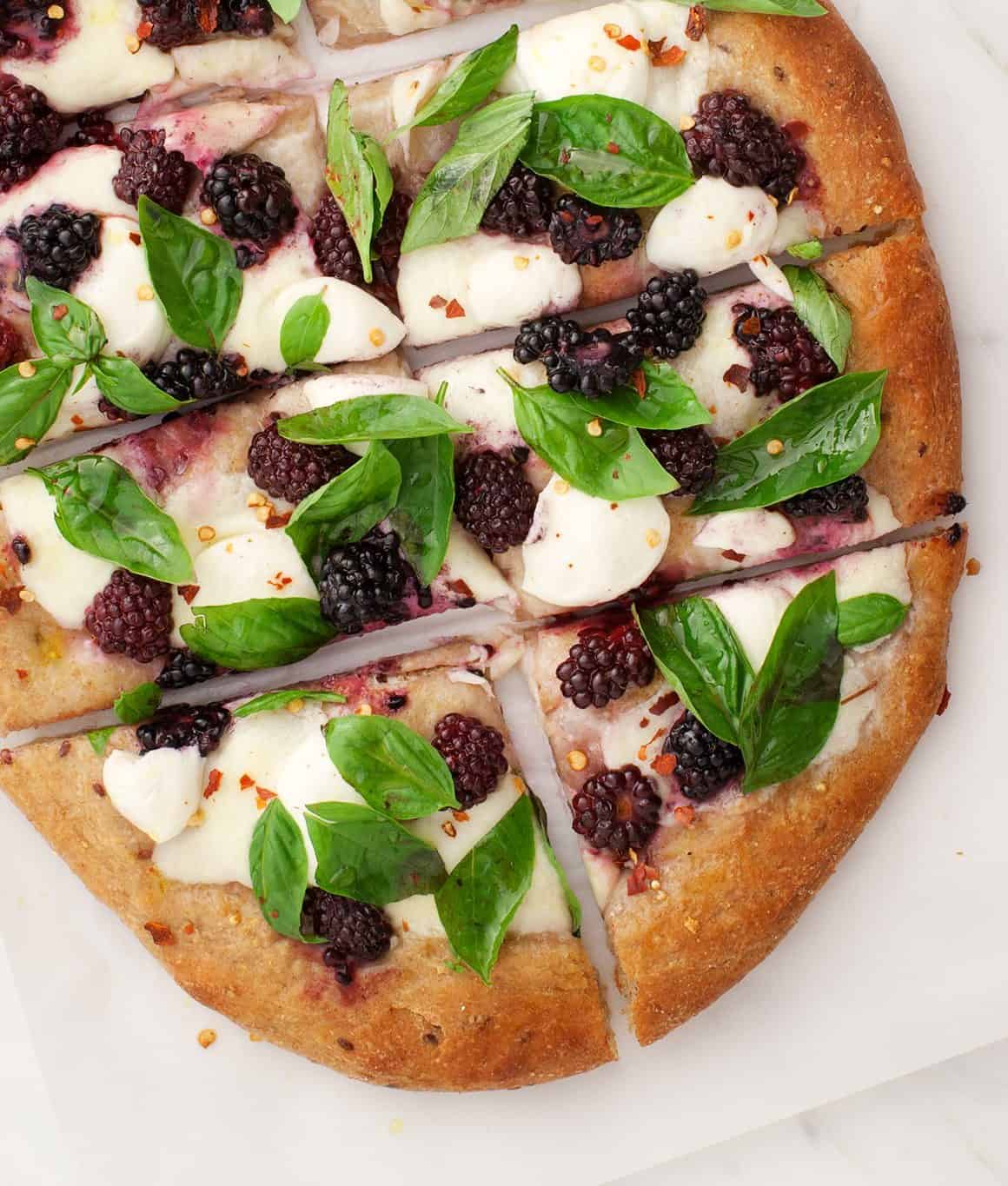 Recipe type:
Main dish, appetizer
1 ball of Whole Foods Market multigrain pizza dough, or homemade
1 teaspoon extra-virgin olive oil
1 minced garlic clove
8 ounces fresh mozzarella bocconcini, sliced, divided
1 pint organic blackberries, divided (slice large ones in half)
Lots and lots of fresh basil
Pinch of red pepper flakes
Drizzle of honey
Pinches of sea salt
Preheat oven to 450F.
In a small bowl, combine the olive oil and minced garlic.
Stretch the pizza dough onto a pizza stone or baking sheet and brush the dough with the garlic oil. Top with ¾ of the fresh mozzarella and blackberries. Bake until the crust is golden brown, about 12 minutes.
Remove the pizza from the oven and top with remaining mozzarella, blackberries, and lots of basil. Sprinkle with red pepper flakes and sea salt. Drizzle with olive oil and honey. Slice and serve.
Recipe by
Love and Lemons
at https://www.loveandlemons.com/blackberry-basil-pizza/