Spring Farmhouse Gem Lettuce Salad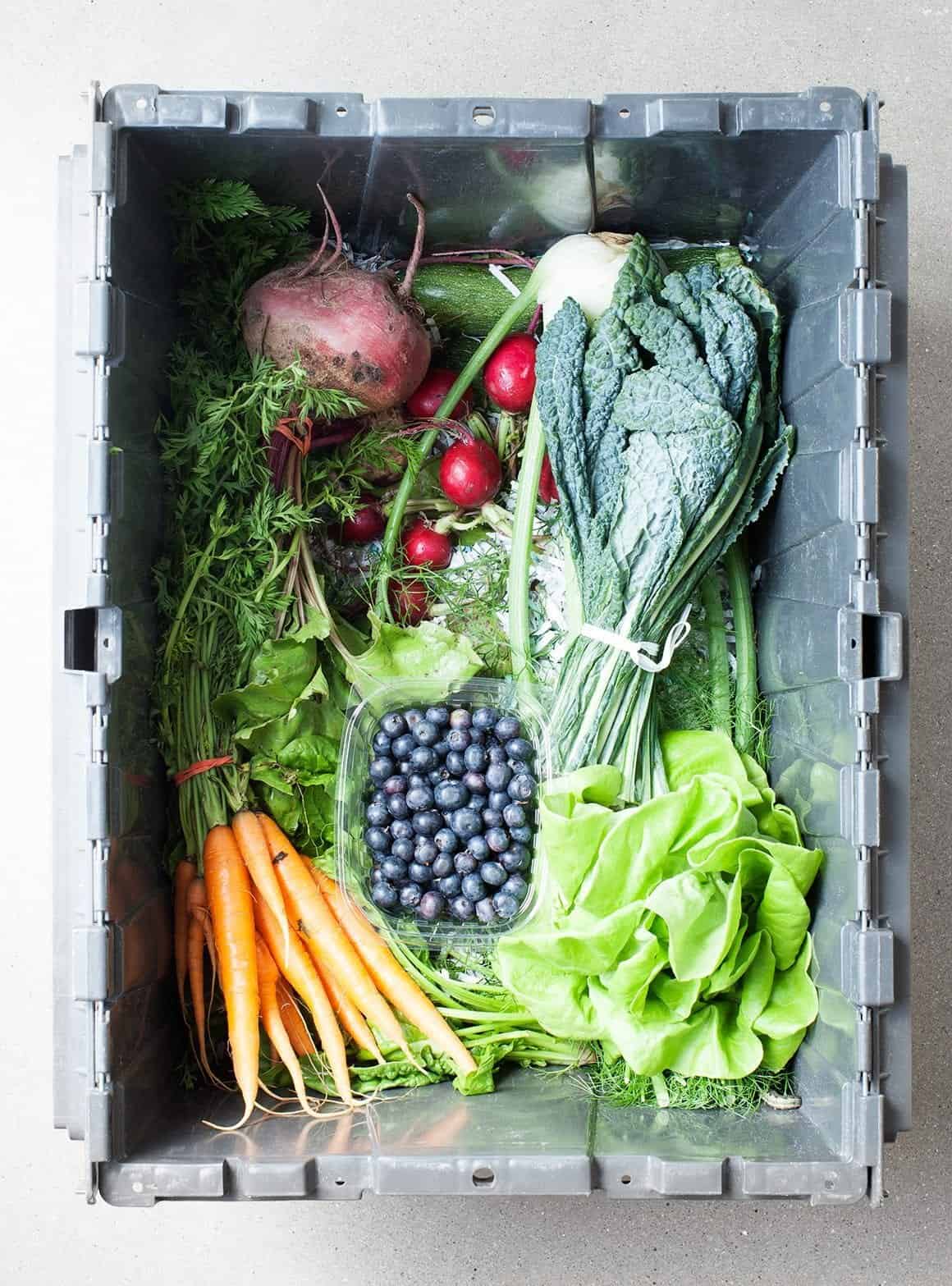 Serves:
Serves 4 as a side salad.
6 small or 3 large carrots
6 radishes
¼ cup quick pickled onions* (see below)
2 tablespoons fresh lemon juice
1 teaspoon fresh orange zest
Extra-virgin olive oil, for drizzling
1 bunch Bibb, butterhead, or gem lettuce, washed & dried well
1 tablespoon pine nuts, toasted if desired
1 tablespoon hulled sunflower seeds
2 tablespoons crumbled feta cheese, optional
Sea salt and freshly ground black pepper
Thinly slice the carrots and radishes. I like to use a mandolin to get paper thin slices. Place them in a large bowl with the pickled onions, lemon juice, orange zest, a drizzle of olive oil and a few generous pinches of salt and pepper. Mix and let sit for 10 minutes.
Tear the larger pieces of the Bibb lettuce into bite size (but not too small) pieces. Add to the bowl with the radishes and carrots and toss to coat. Season to taste with more salt and pepper, if desired.
Transfer to a platter and top with the pine nuts, sunflower seeds, feta cheese and another drizzle of olive oil, as desired. Serve immediately.
*To make the quickest pickled red onions, I combine one small red onion, covered with rice vinegar, a pinch of salt and a pinch of sugar. Stir and let chill in the fridge for at least 30 minutes. They will last in the fridge for at least 2 weeks.
Recipe by
Love and Lemons
at https://www.loveandlemons.com/csa-box-strategies-farmhouse-salad/