Brussels Sprout Salad Avocado Toasts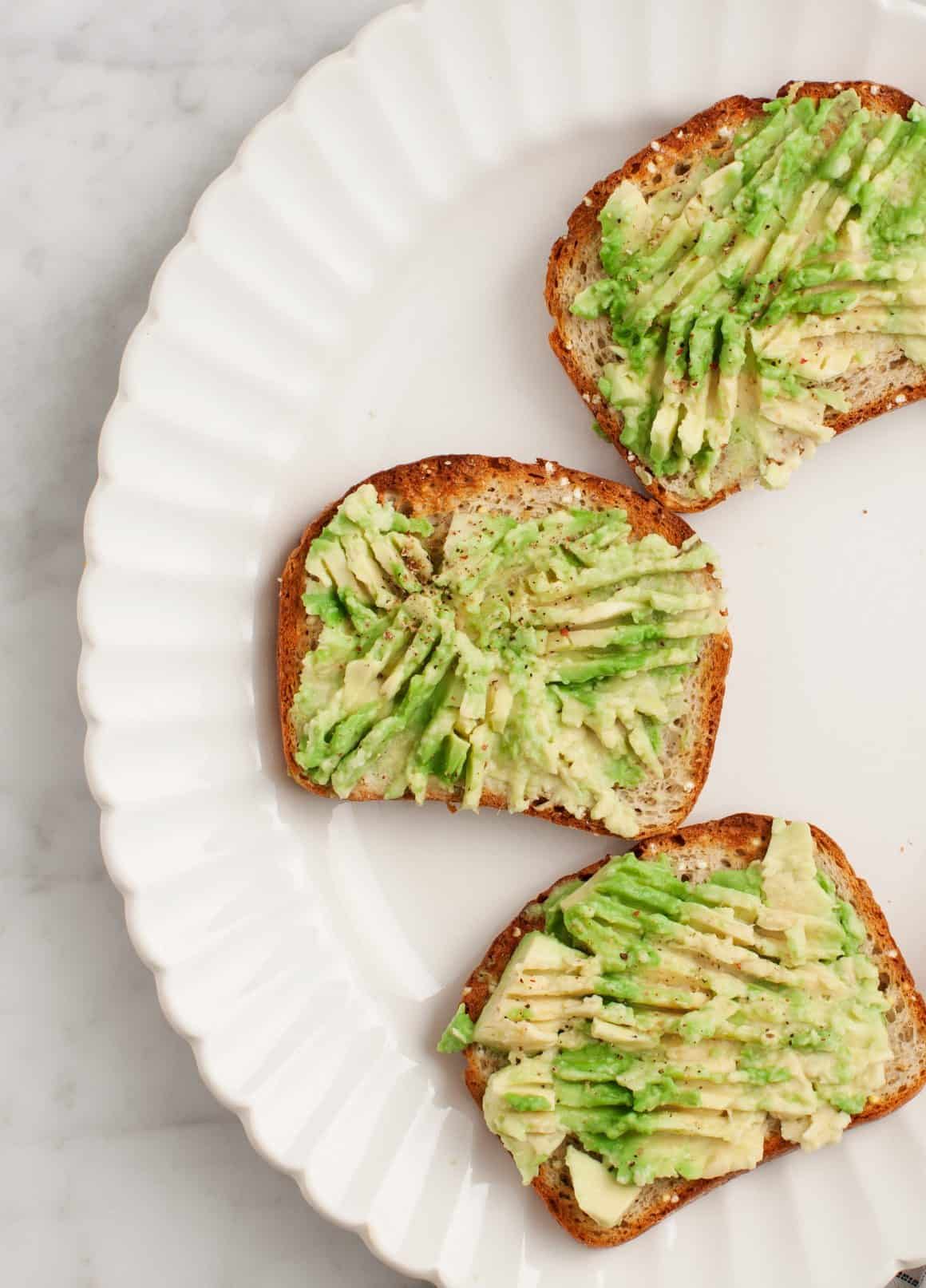 ½ tablespoon extra-virgin olive oil
1 tablespoon lemon juice
1 tablespoon orange juice
½ teaspoon Dijon mustard
½ garlic clove, minced
2 heaping cups shredded Brussels sprouts (about 10 sprouts)
¼ cup chopped scallions
2 tablespoons dried cranberries
2 tablespoons toasted pine nuts
4 slices of bread, sliced in half and toasted
1 ripe avocado
Sea salt and freshly ground black pepper
In a medium bowl, whisk together the olive oil, lemon juice, orange juice, Dijon mustard, garlic and a few pinches of salt and pepper. Add the shredded Brussels sprouts and scallions and toss to coat. Let sit for 10 minutes, then add the cranberries and pine nuts and toss to incorporate. Season to taste.
Slice the avocado in half and remove the pit. With the avocado still in its shell, use a paring knife to slice each half into cubes. Squeeze some lemon juice and a pinch of salt on both halves. Use a spoon to scoop the avocado out of the shells and onto the toasts, then smash down with the back of a fork.
Top toasts with the Brussels sprout salad and serve.
Make it gluten free: use gluten free bread (pictured Udi's Millet Chia Bread)

Make it vegan: be sure to use vegan bread
Recipe by
Love and Lemons
at https://www.loveandlemons.com/brussels-sprout-salad-avocado-toast/