Chocolate Avocado Pudding Pops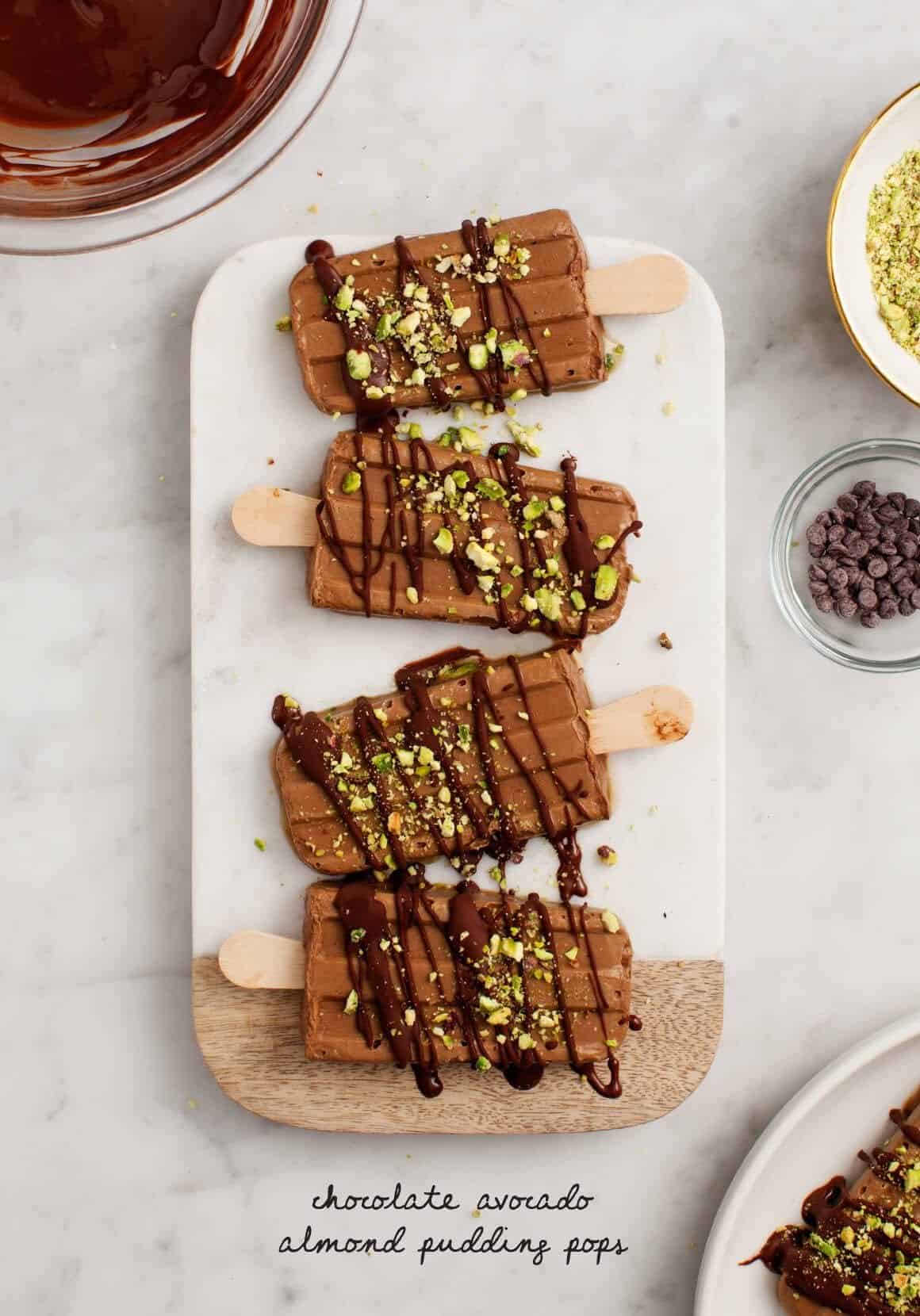 2 medium ripe avocados
¼ cup chocolate chips, melted* (see note)
3 tablespoons cacao powder
3 tablespoons maple syrup
3 tablespoons almond butter
1 teaspoon pure vanilla extract
¼ teaspoon sea salt
½ cup chocolate chips + ½ teaspoon coconut oil
crushed nuts such as almonds or pistachios
Scoop the avocados into a blender along with the melted chocolate chips, cacao powder, maple syrup, almond butter, vanilla, almond milk, and sea salt. Blend until smooth. Pour into ice pop molds and freeze overnight, or for at least 9 hours.
To remove the pops, let them sit at room temperature for a few minutes until the pops are loose enough to pull out.
Optional topping: Melt the additional chocolate chips together with the coconut oil. Drizzle on the pops and sprinkle the crushed nuts on top.
Alternatively, you can enjoy this as pudding in non-pop form. After you blend the mixture, scoop it into a bowl, or individual bowls, and chill in the fridge for at least 4 hours.
*if you have a really powerful blender (like a Vitamix), you do not need to melt the chocolate first.
Recipe by
Love and Lemons
at https://www.loveandlemons.com/chocolate-pudding-pop/