Mini Potato Pizzas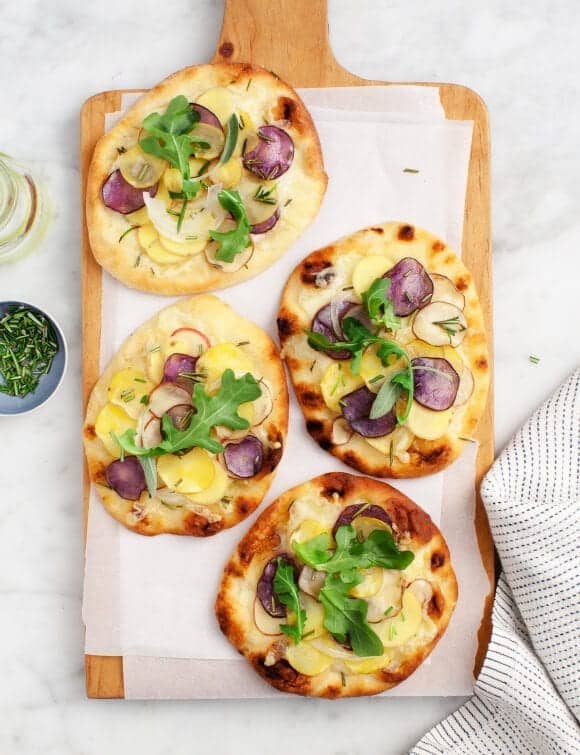 8 to 12 baby multi-colored potatoes (or other small potato)
½ small yellow onion
2 tablespoons extra-virgin olive oil, plus more for drizzling
1 small garlic clove, minced
8 mini naan or pita (I like this mini naan)
2 cups grated cheese - mix of white cheddar and gruyère
2 tablespoons minced rosemary
a few sage leaves (optional)
a few leaves of arugula (optional)
sea salt
Preheat the oven to 400°F.
Thinly slice the potatoes and onion on a mandoline. Set aside.
In a small bowl, combine the olive oil and minced garlic and brush it onto the naan breads. Top with the grated cheese, onions, and potatoes so they overlap slightly and form a thin layer. Season with a pinch of salt and top with rosemary and the sage, if using. Lightly drizzle olive oil onto the pizzas and bake for 10 to 12 minutes, or until the potatoes are fully cooked.
Remove from the oven and serve with arugula, if desired.