Sweet & Spicy Popcorn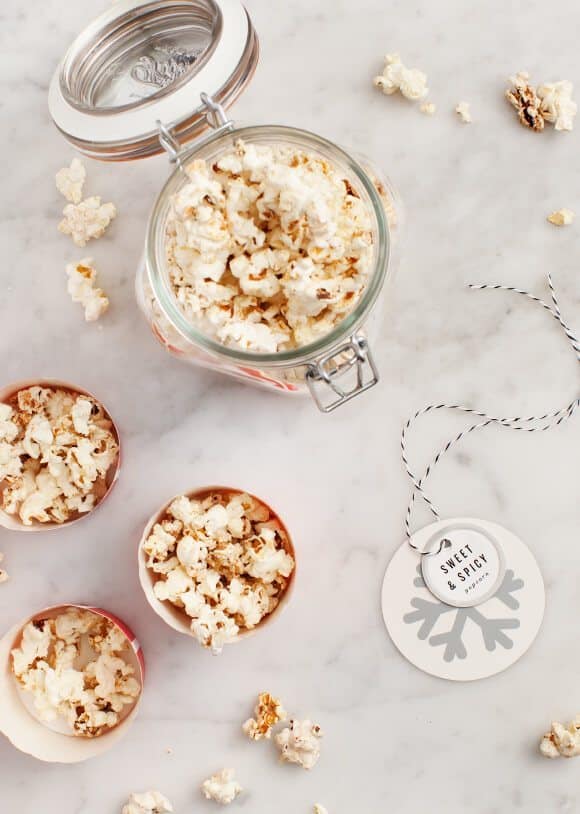 8 to 10 cups plain popped popcorn
3 tablespoons sunflower oil
3 tablespoons maple syrup
½ teaspoon cinnamon
pinch of cayenne pepper
¼ teaspoon sea salt
Preheat the oven to 300°F.
In a small saucepan over low heat, combine the sunflower oil, maple syrup, cinnamon, and cayenne pepper. Simmer for 1 to 2 minutes.
Place the popped popcorn into a 9x13-inch baking pan and pour the spiced mixture over the popcorn. Sprinkle with salt and stir to combine. Bake for 30 minutes, stirring every 10 minutes. Cool completely at room temperature, then transfer to airtight containers.