Whole Grain Vegan Waffles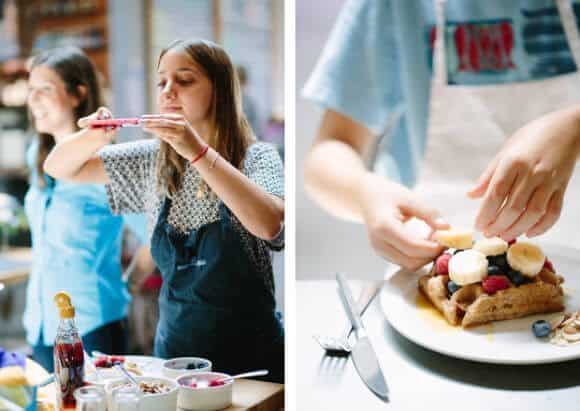 Serves:
4-6 waffles (depending on your waffle maker)
1½ cups Almond Breeze Almondmilk Original, at room temp
1½ tablespoons apple cider vinegar
¼ cup melted coconut oil
2 tablespoons maple syrup
½ teaspoon vanilla extract
2 cups loose-packed spelt flour
2½ teaspoons baking powder
2 tablespoons ground flaxseed meal
½ teaspoon cinnamon
tiny pinch of sea salt
Preheat your waffle iron.
In a medium bowl, mix together the Almond Breeze, apple cider vinegar, coconut oil, maple syrup and vanilla.
In a large bowl, mix together the flour, baking powder, flaxseed meal, cinnamon, and salt.
Pour the wet mixture into the dry and mix until just combined.
Scoop batter into your waffle maker and cook for the length of time required by your waffle maker (mine takes 3-4 minutes).
Recipe by
Love and Lemons
at https://www.loveandlemons.com/almond-breeze-brunch-workshop/