breakfast bowl with amaranth granola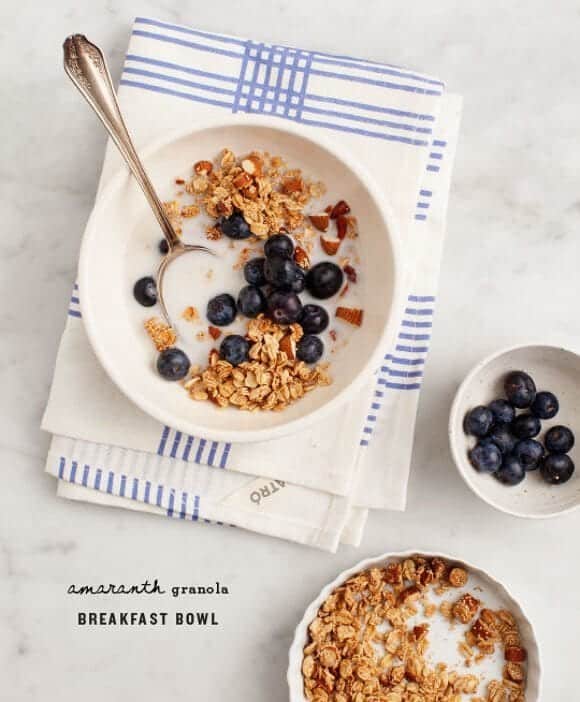 1.5 cup rolled oats (not instant)*
½ cup amaranth
⅔ cup chopped almonds
2 teaspoons cinnamon
½ teaspoon salt
2 tablespoons melted coconut oil
2 tablespoons almond butter
4 tablespoons maple syrup
fresh, frozen or dried fruit (blueberries, tart cherries, etc)
Preheat the oven to 300°F and line a baking sheet with parchment paper.
In a medium bowl, mix together the oats, amaranth, almonds, cinnamon and salt. Add coconut oil, maple syrup and almond butter, and mix to incorporate.
Spread onto the baking sheet and bake for 15 minutes. Rotate the pan in the oven and bake for 15 minutes more, or until golden brown. Let cool for 15 minutes before serving.
Assemble bowls with granola, fruit and almond milk.
Store extra granola in an airtight container.
*If you're gluten free be sure to find oats that are certified gluten free.
Recipe by
Love and Lemons
at https://www.loveandlemons.com/breakfast-bowl-amaranth-granola/