Pear & Arugula Chickpea Salad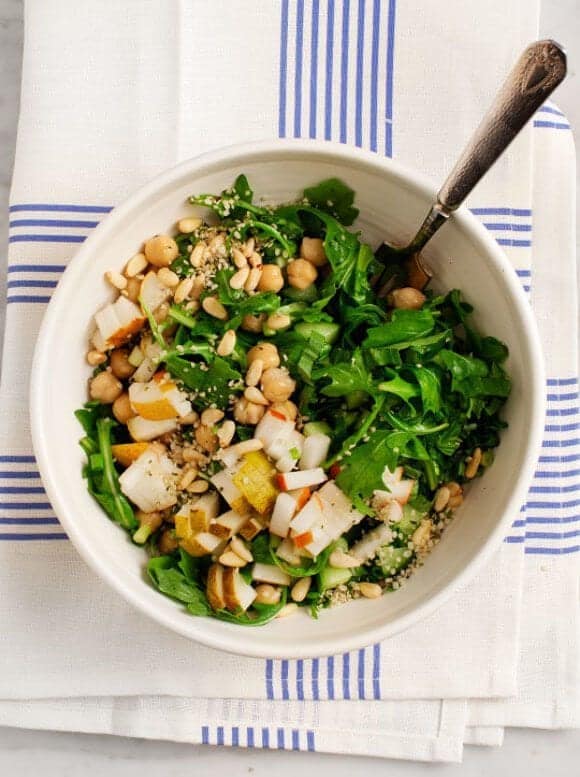 a few big handfuls of arugula
1 ripe pear, cored and chopped
¾ cup cooked chickpeas, drained and rinsed
½ cup diced cucumber or thinly sliced fennel
¼ cup toasted pine nuts
¼ cup hemp seeds
optional (but recommended): ½ cup crumbled feta cheese
3 tablespoons olive oil
juice of 1 lemon
1 tablespoon white wine vinegar
1 teaspoon dijon mustard
2 tablespoons chopped scallion
salt & pepper
Whisk dressing together.
In a small bowl toss the chickpeas with a bit of the dressing and some salt and pepper. This step is optional, but I find marinating the chickpeas for a few minutes helps them become more flavorful.
Toss all of the salad ingredients together with as much dressing as you like. Season to taste. Add a bit of feta cheese, if you like.
Recipe by
Love and Lemons
at https://www.loveandlemons.com/pear-arugula-chickpea-salad/