Goji & Mango Guacamole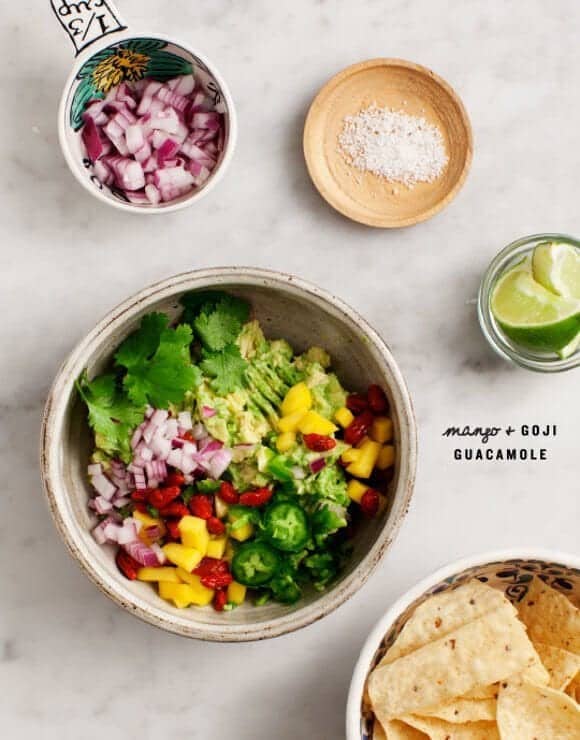 Recipe type:
appetizer/snack
Serves:
4-5 as an appetizer
3 ripe avocados
juice of 1-2 limes
coarse sea salt
1 ripe mango, diced
⅓ cup dried goji berries
⅓ cup diced red onion
½ - 1 jalapeño, chopped
handful of chopped cilantro
tortilla chips
Place goji berries in a small bowl with a bit of water for just a few minutes until they plum up.
Remove the avocado pits and scoop each avocado into a medium bowl. Add generous squeezes of lime and plenty of sea salt. Lightly mash the avocado with the back of a fork.
Stir in chopped mango, goji berries, red onion, jalapeño and cilantro. Add salt and pepper (and more lime if necessary), to taste. Serve immediately.