Mango Habanero Black Bean Tacos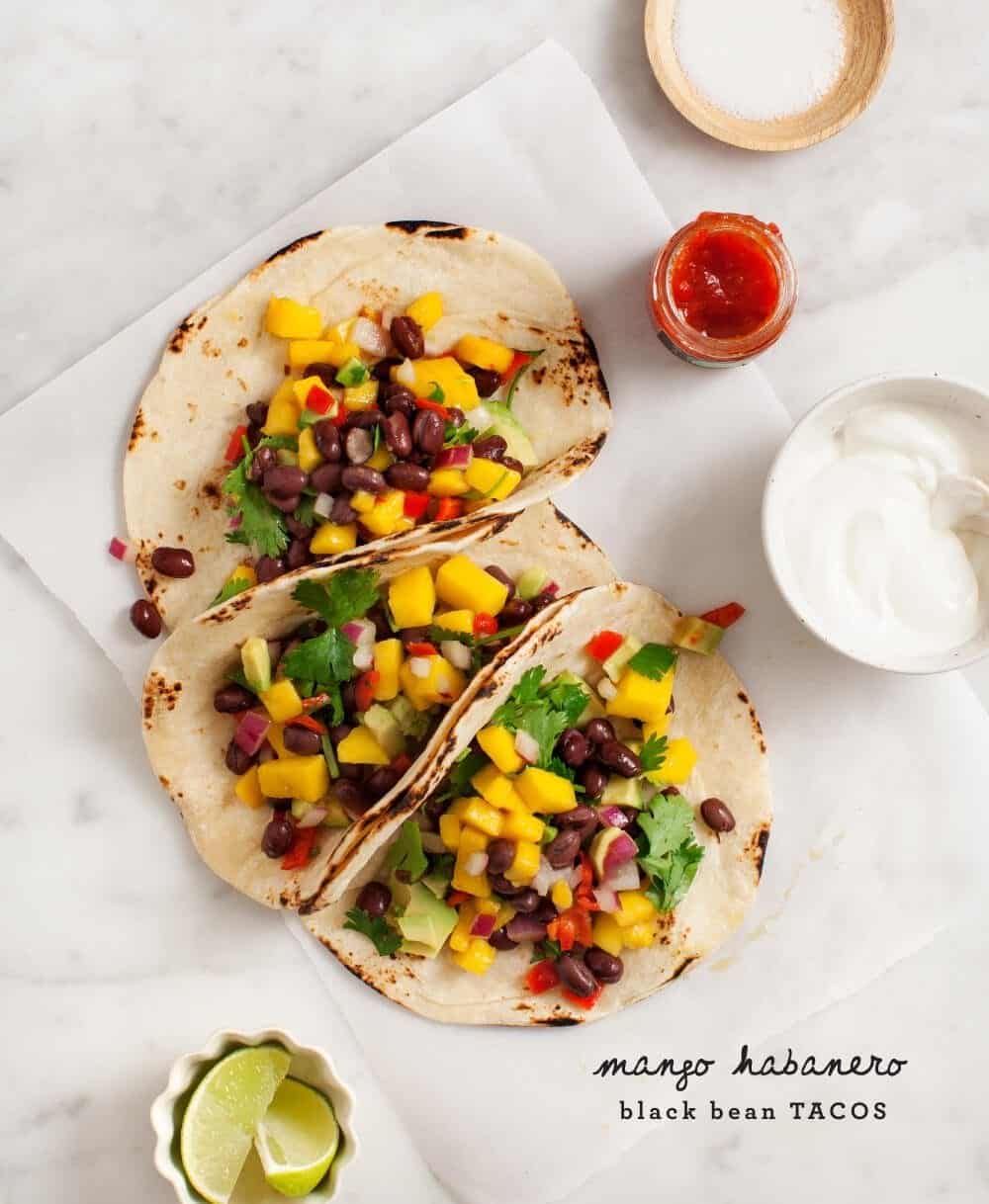 1 small mango, diced
¼ cup diced red onion
1 diced red padrone pepper (or ¼ cup red bell)
Juice of 1 lime
Extra-virgin olive oil, for drizzling
Handful of cilantro, chopped
1 avocado, diced
¾ cup cooked black beans, drained and rinsed
1-2 teaspoons mango-habanero jam or similar (see notes below)
4-6 tortillas (use corn tortillas for a gluten-free option)
Crumbled Cotija cheese (optional)
Greek yogurt w/ lime & salt (optional)
In a medium bowl stir together the diced mango, red onion, red pepper, lime juice, olive oil, chopped cilantro, avocado, black beans, and 1-2 teaspoons of mango habanero jam. Add a few generous pinches of salt. Taste and adjust seasonings. Chill until ready to use.
Char (or warm) your tortillas, and fill with the mango mixture.
Top with the Cotija cheese and seasoned Greek yogurt, if using, and serve with extra habanero jam on the side.
*If you don't have fancy jam you can just skip it. For extra kick try adding chipotle spices (either from a can of chipotles in adobo or ground chipotle powder)... or roasted jalapeños or habanero peppers (just don't touch your eyes after you handle them!).
Recipe by
Love and Lemons
at https://www.loveandlemons.com/mango-habanero-black-bean-tacos/