Baked Parsnip Fries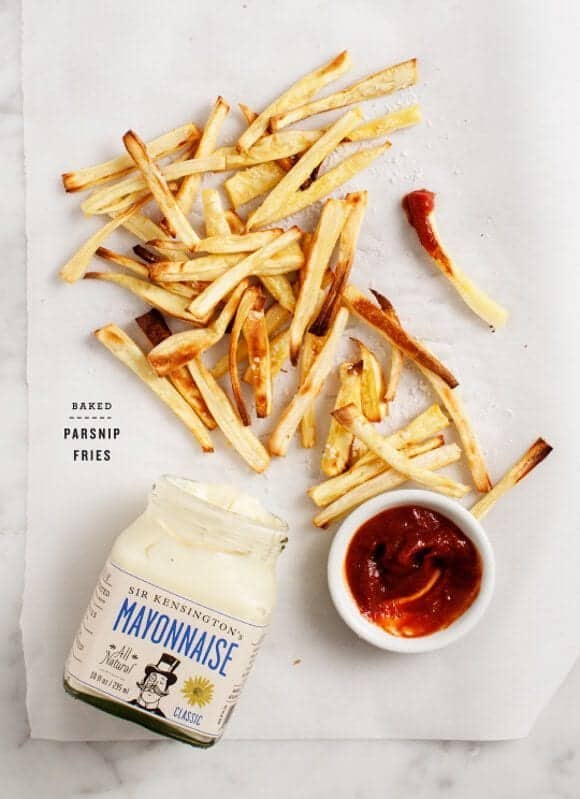 Parsnips
Extra-virgin olive oil
Sea salt
Preheat your oven to 375F.
Scrub your parsnips clean and lightly peel them (you don't have to peel them if yours are really clean). Slice into thin strips.
Toss with a drizzle of olive oil and a few good pinches of salt.
Bake 15-25 minutes, or until golden brown, flipping halfway.
Remove from oven and serve immediately. These are best hot.