chilaquiles with avocado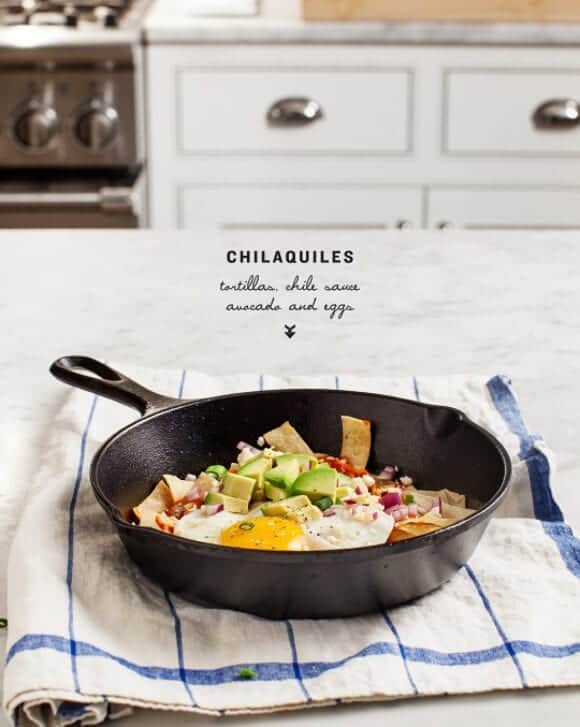 1-2 tablespoons oil
2 stale corn tortillas, sliced into strips
½ cup dried chile salsa (or smooth store-bought salsa or chile sauce)
handful of chopped scallions
a bit of diced red onion
½ an avocado, chopped w/ a bit of lime + salt
2 fried eggs (vegan sub: black beans)
¼ cup, or so, crumbled cotija cheese (vegan: omit)
squeeze of lime
salt, pepper
Heat oil in a medium skillet. Add tortilla strips and a few pinches of salt. Lightly fry/toast strips until the edges become browned and crispy. (Flip a few times so both sides cook).
Pour the chile sauce into the center of the skillet to coat the tortillas. (I like to leave the tortillas that are a few inches from the edges un-sauced so they remain a bit crispy). Let the sauce sizzle in the skillet with the tortillas for a few minutes while you fry your eggs. (turn heat down or off if you're skillet is getting too hot).
Fry eggs and add to the skillet along with scallions, red onion, avocado, and cheese. Add a squeeze of lime, and more salt, to taste.