minty pomegranate spritzer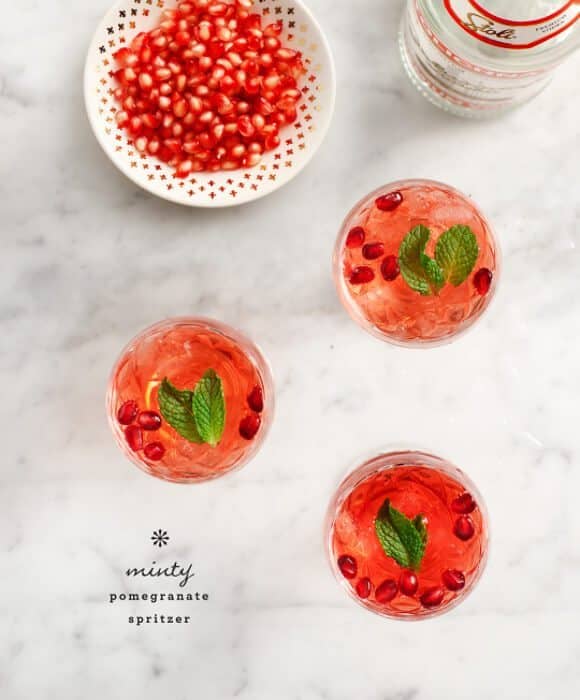 Serves:
2 cocktails, scale as needed
¼ cup Stoli Premium Vodka
2 tablespoons minty simple syrup (recipe below)
2 tablespoons pomegranate juice
scoop of crushed ice
¼ cup prosecco
squeeze of lemon (orange would be good too)
½ cup sugar
½ cup water
handful of mint
Make the minty simple syrup. Combine water and sugar in a small saucepan. Simmer just until the sugar disolves, whisking occasionally. (just a minute or two). Remove from heat, stir in the mint. Chill until ready to serve, letting the mint continue to steep in the syrup for at least 30 minutes. Strain out the mint before serving.
Mix together the vodka, simple syrup, pomegranate juice and ice. Pour into glasses. Top with prosecco and a squeeze of lemon.
store extra simple syrup in the fridge for up to a week.
Recipe by
Love and Lemons
at https://www.loveandlemons.com/minty-pomegranate-spritzer/