Maple Cornbread Muffins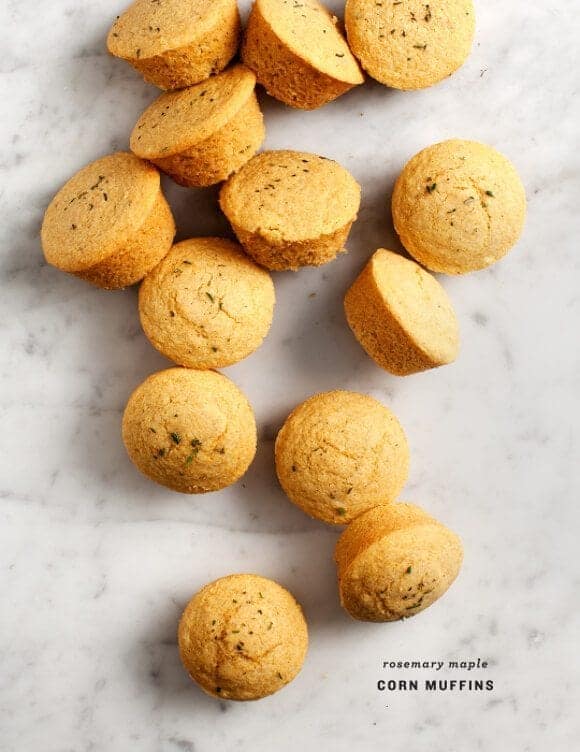 Recipe type:
Side dish, snack
1 cup cornmeal
1 cup spelt flour (or regular all-purpose flour)
2 teaspoons baking powder
¼ teaspoon baking soda
1 teaspoon sea salt
2 tablespoons finely chopped rosemary
¾ cup unsweetened Almond Breeze Almond Milk
½ cup maple syrup
½ cup canola oil
1 teaspoon apple cider vinegar
Preheat oven to 350 degrees.
In a large bowl, whisk together all of the dry ingredients.
In a smaller bowl, whisk together the wet ingredients.
Pour the wet ingredients into the bowl with the dry ingredients and, using a wooden spoon, stir together until just combined. Don't overmix.
Fill muffin cups ¾ of the way full, and bake 18-20 minutes.
Let them cool in the pan for 5-10 minutes, remove them, and let them finish cooling on a wire rack.