simple seared tuna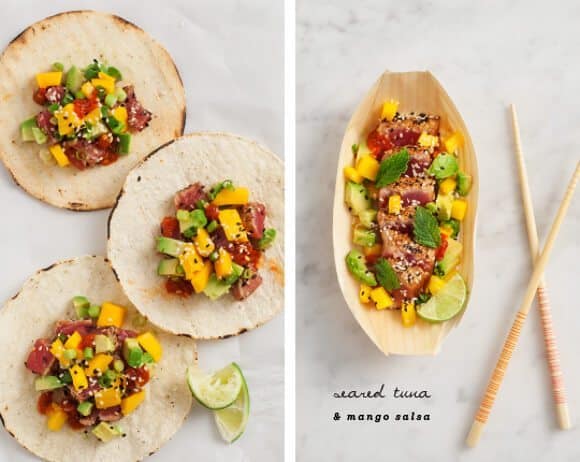 a good looking piece of tuna
soy sauce
grated ginger
black pepper
sesame seeds for coating
marinate the tuna in some soy sauce, ginger, and pepper. Let it sit for 15 minutes or up to an hour (in the fridge).
Spread sesame seeds on a plate and press the tuna into them, covering both sides of the tuna.
Heat a pan or grill to high heat. Sear tuna in hot pan for about 30 seconds per side. Remove, let cool for a few minutes, and slice.
Taste and season with salt & pepper if necessary.Top with sesame mango salsa.