serrano & corn salsa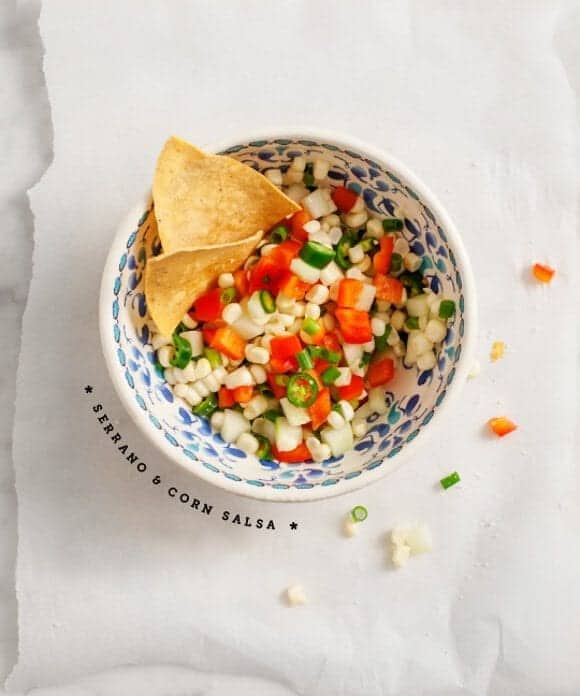 Serves:
makes about 1.5 cups
2 ears of corn
¼ cup chopped cucumber
¼ cup chopped red bell pepper
1 serrano pepper, thinly sliced
¼ cup chopped scallion
2-4 tablespoons fresh lime juice
2 teaspoons olive oil
drizzle of honey or agave
salt & pepper
diced avocado
chopped fresh cilantro
½ teaspoon chili powder
Slice corn kernels off the cob. Next, using the back of your knife, scrape the cob to get some of the leftover corn pulp. (about 1 tablespoon per cob).
Mix everything together. Let chill in the fridge for 20 minutes or up to a day. Taste and adjust seasonings. This is great served with chips, on tacos, on salads, or on grilled fish.