The Love & Lemons Cookbook, more than 100 vegetarian recipes, with many vegan and gluten free options.
It's here!! It's finally March 29th, the day I thought would never come. No more pre-orders, our cookbook is available in stores and online TODAY!!
What's in the book?
– More than 100 all new recipes that have never been posted on the blog.
– All vegetarian recipes with many many vegan and gluten free options.
– Photography to go along with each recipe – over 300 photos in the book!
– Recipes that include both US and metric measurements.
– Handy guides for stocking your pantry and tips for impromptu meals.
– Mix & match charts for multiple variations on pestos, salsas, hummus & more!
Buy the book! Amazon / Barnes & Noble / Books-a-Million / Google Play
iBooks / IndieBound / Kindle / Kobo / Nook In Canada: Amazon / Indigo
(see below for full list of countries)

Now for some sneak peeks!
The book is organized by vegetable – so when you bring home a cauliflower as big as your head, you know what chapter to head to:

Every section has a gorgeously designed title page with little tips and tidbits:
There are step-by-step photos for some of the recipes – including this Crispy Baked Eggplant which is my healthier version of eggplant parmesan. I used hemp seeds and sunflower seeds instead of parmesan and it's SO delicious – I can't wait for you to try it!
Breakfast staples in our house – carrot cookies and these Vegan Carrot Waffles:
In the back of the book, there are mix and match charts for pestos, salsas, & more! Because why would you want one option when you could have 4?
Buy the book!
Amazon / Barnes & Noble / Books-a-Million / Google Play
iBooks / IndieBound / Kindle / Kobo / Nook
In Europe: Book Depository / Amazon Germany / BOL Holland / Amazon IT
Books.ch Switzerland / Amazon UK / Amazon France / Amazon Spain
In Asia: Kinokuniya Singapore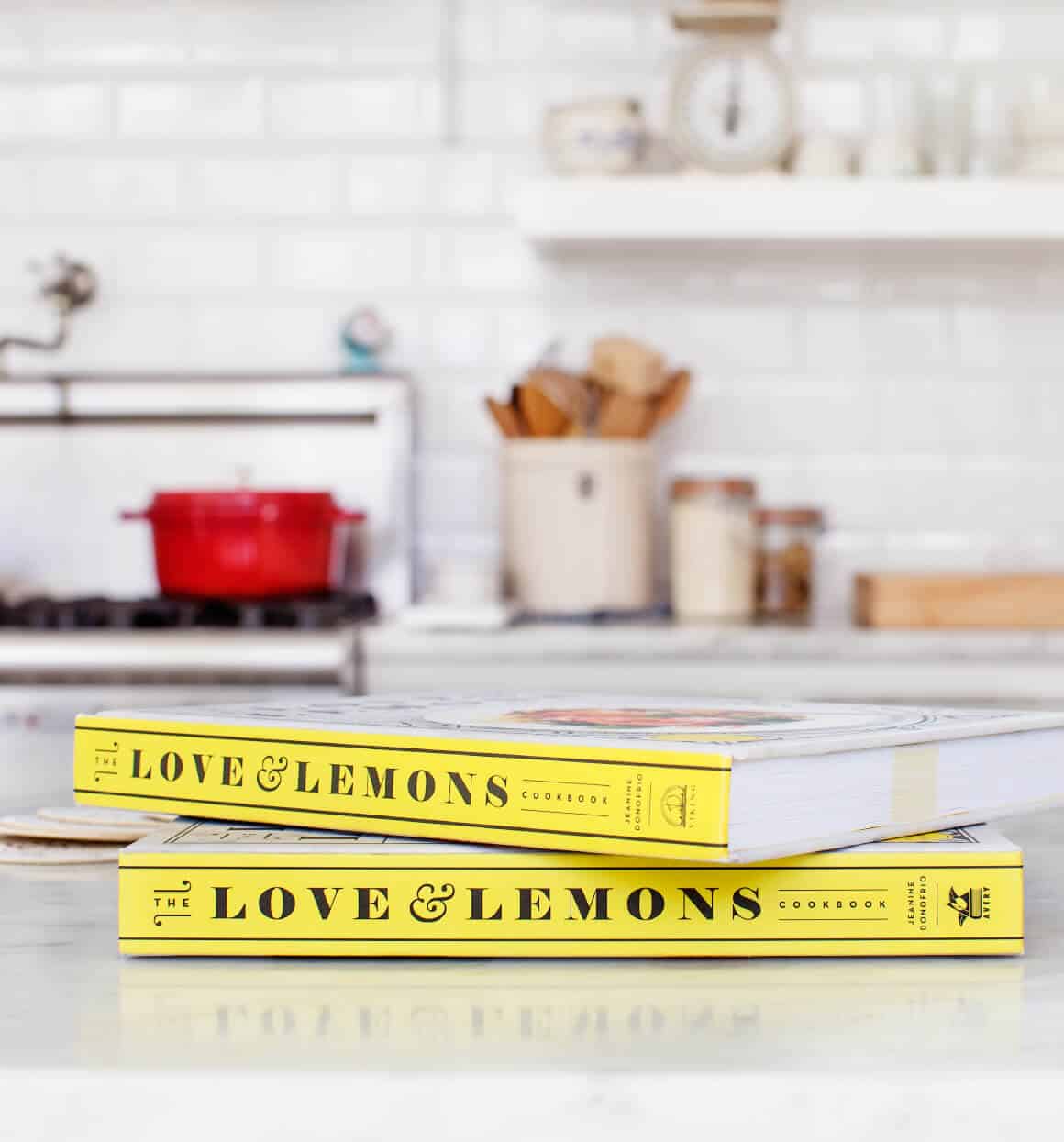 And a special THANK YOU to two very special people, it was amazing to be able to collaborate with both of you. To Jenn Elliot Blake: I'm in awe of your talent and eye for the tiniest prop styling details. This book is infinitely more beautiful because of you. To Trina Bentley of Make & Matter: thank you for helping bring the Love & Lemons vision to life through stunning typography and design.