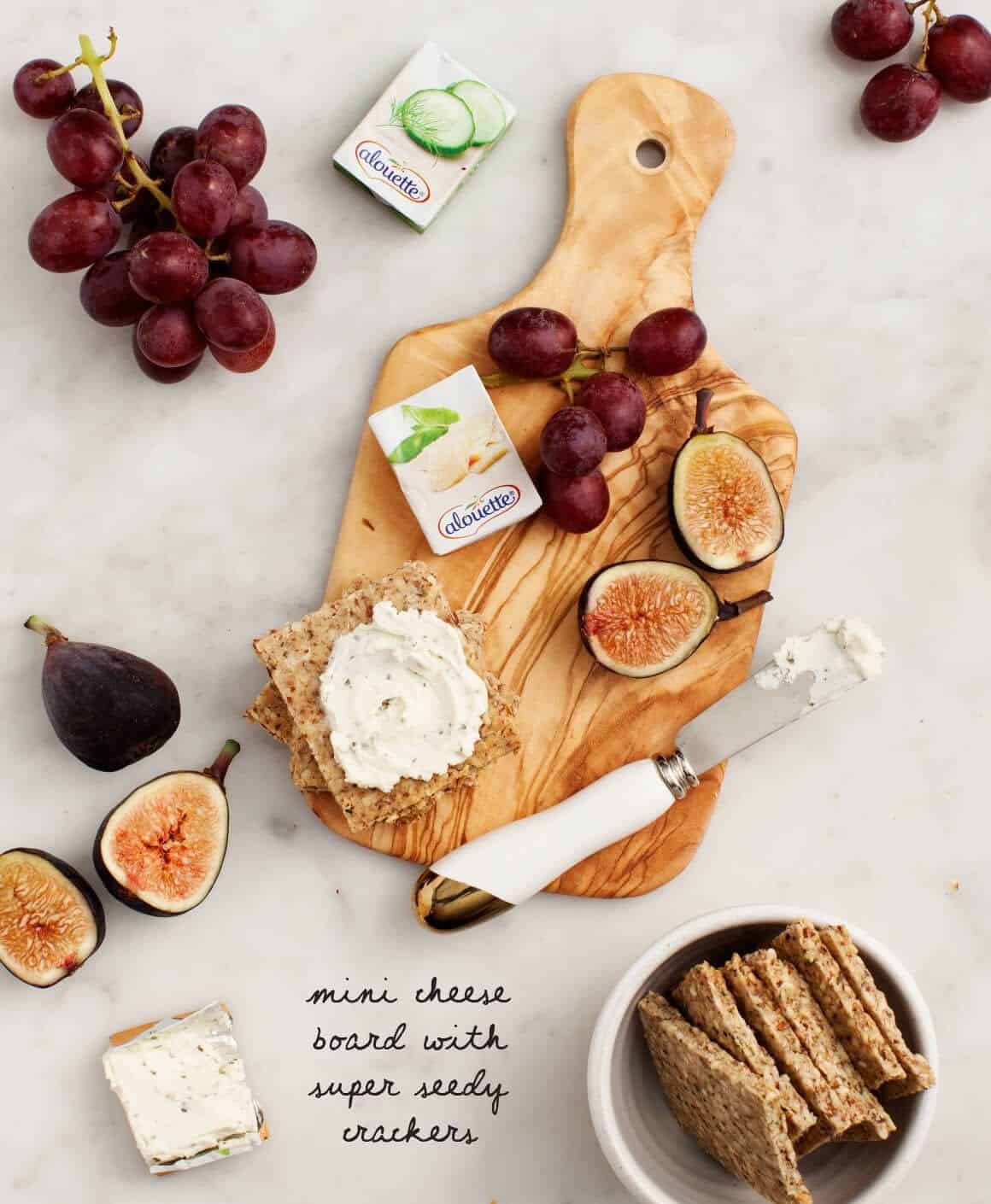 Jack and I spent about a week in Norway on vacation this past summer. On the first day, we did my #1 favorite travel activity – visiting grocery stores in other countries. I don't know why, but I'm so fascinated by what other people eat, how things are packaged, how stores are organized… all of it. That day, I picked up a package of crackers that ended up being my favorite snack of the week. They were thick seedy crackers – I smashed avocado on them for breakfast and slathered cheese on them as a snack later in the day. They were hearty and filling, and I felt good that I was getting a little bit of protein and fiber in every bite.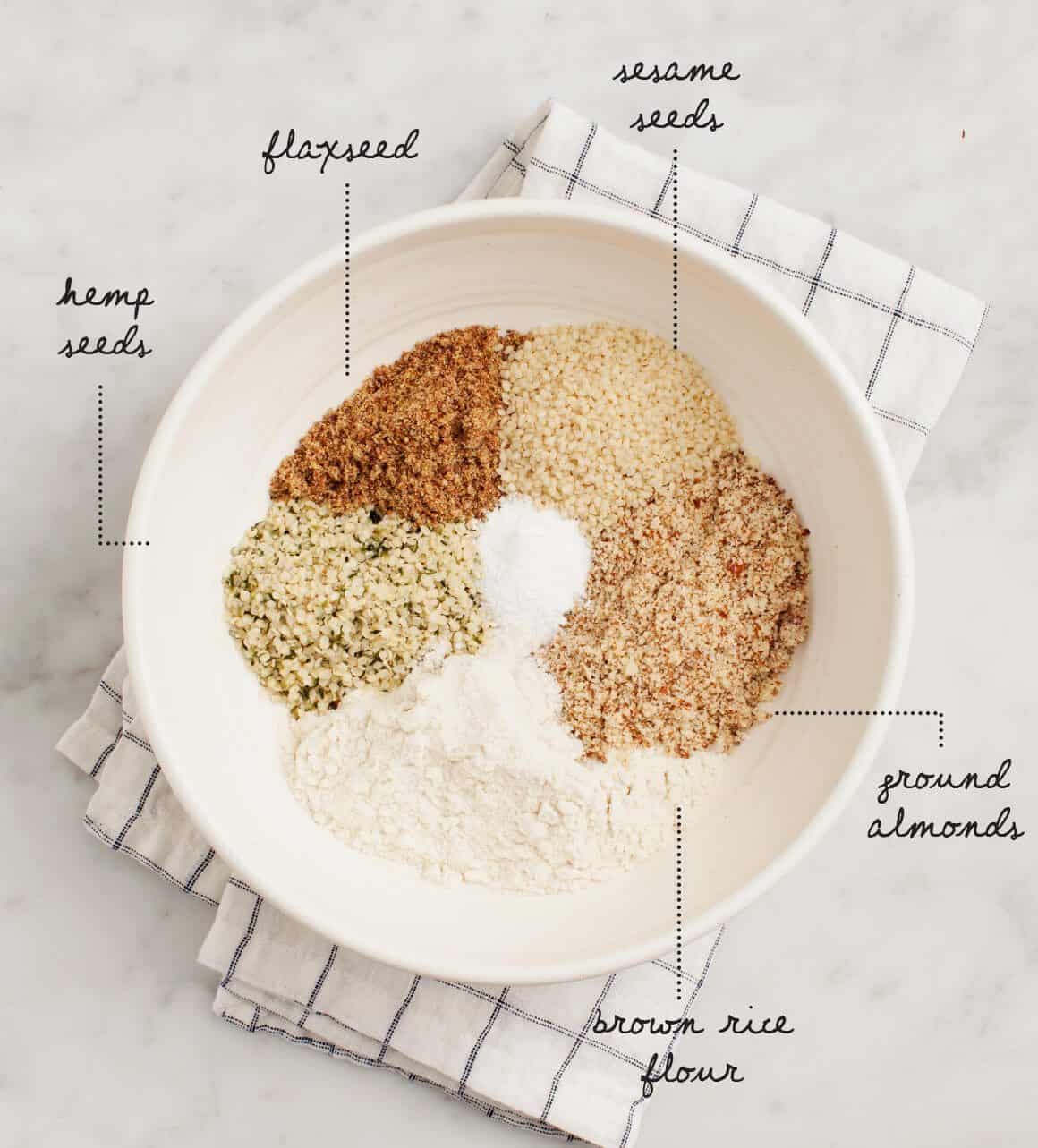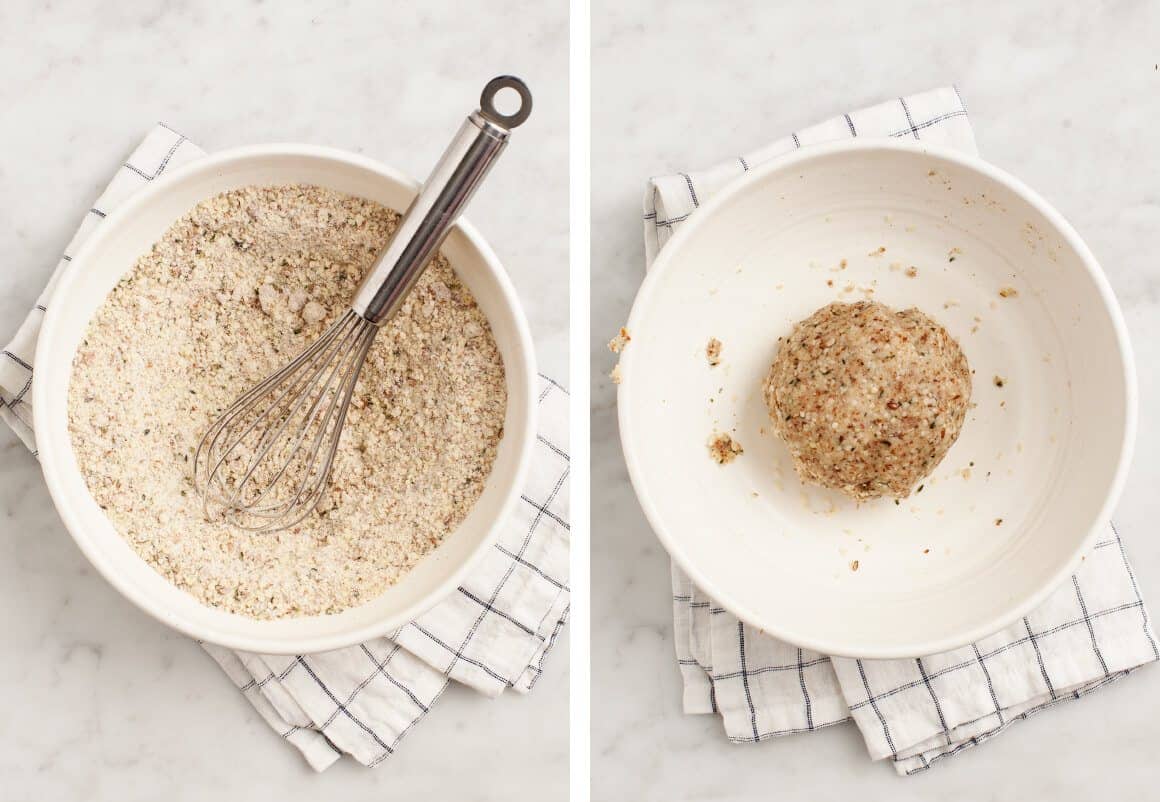 Fast forward to now – I finally got around to making a similar cracker at home. They're easy to make, gluten free and I just love snacking on them at any time of the day. They're made with brown rice flour (that's what makes them crispy), almonds, hemp seeds, flaxseeds, and sesame seeds.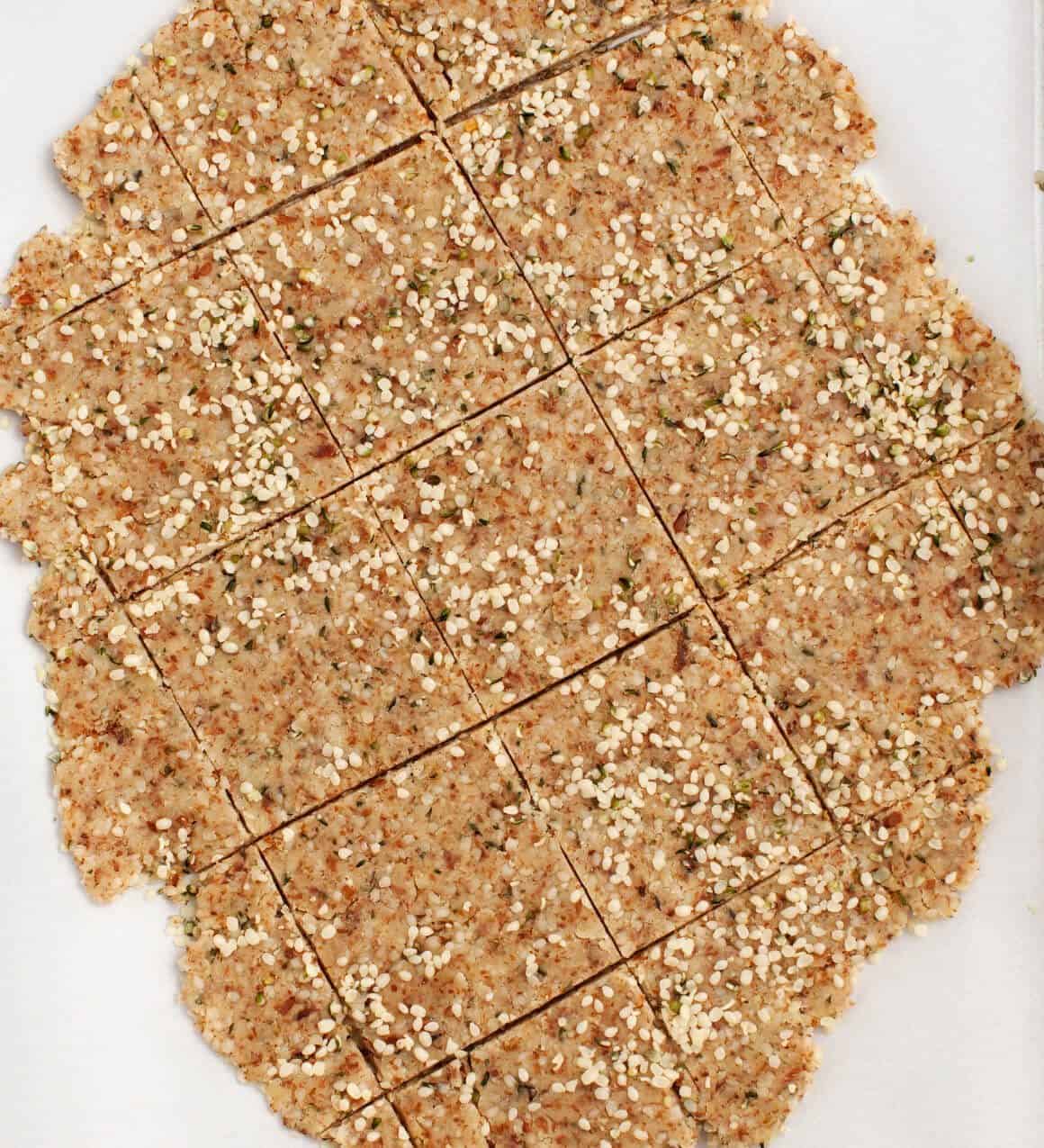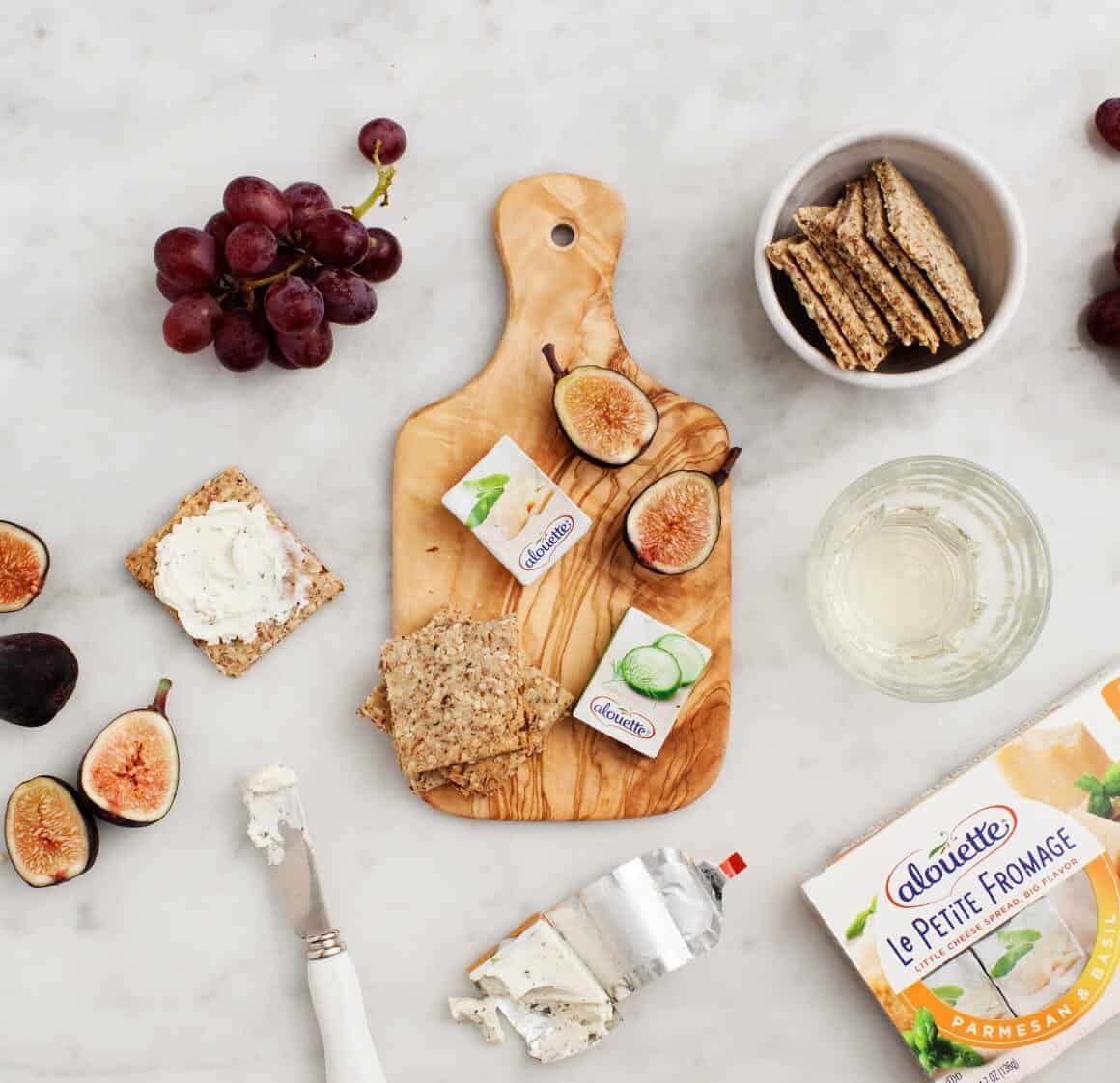 Most nights, Jack and I eat dinner pretty late so we like to share a little pre-dinner snack. How cute is this mini cheese board?? I filled it with a few crackers, Alouette's Le Petit Fromage cheeses, figs and a few grapes. We like Alouette's Parmesan Basil and the Cucumber Dill Flavors – the creamy cheeses pair well with the nutty seedy crackers. They're the perfect snack portion (only 40 calories each!), all natural, and made with no preservatives – just cheese, a touch of yogurt, fresh vegetables, and delicious bold spices. A weeknight happy hour treat could not be tastier and easier!