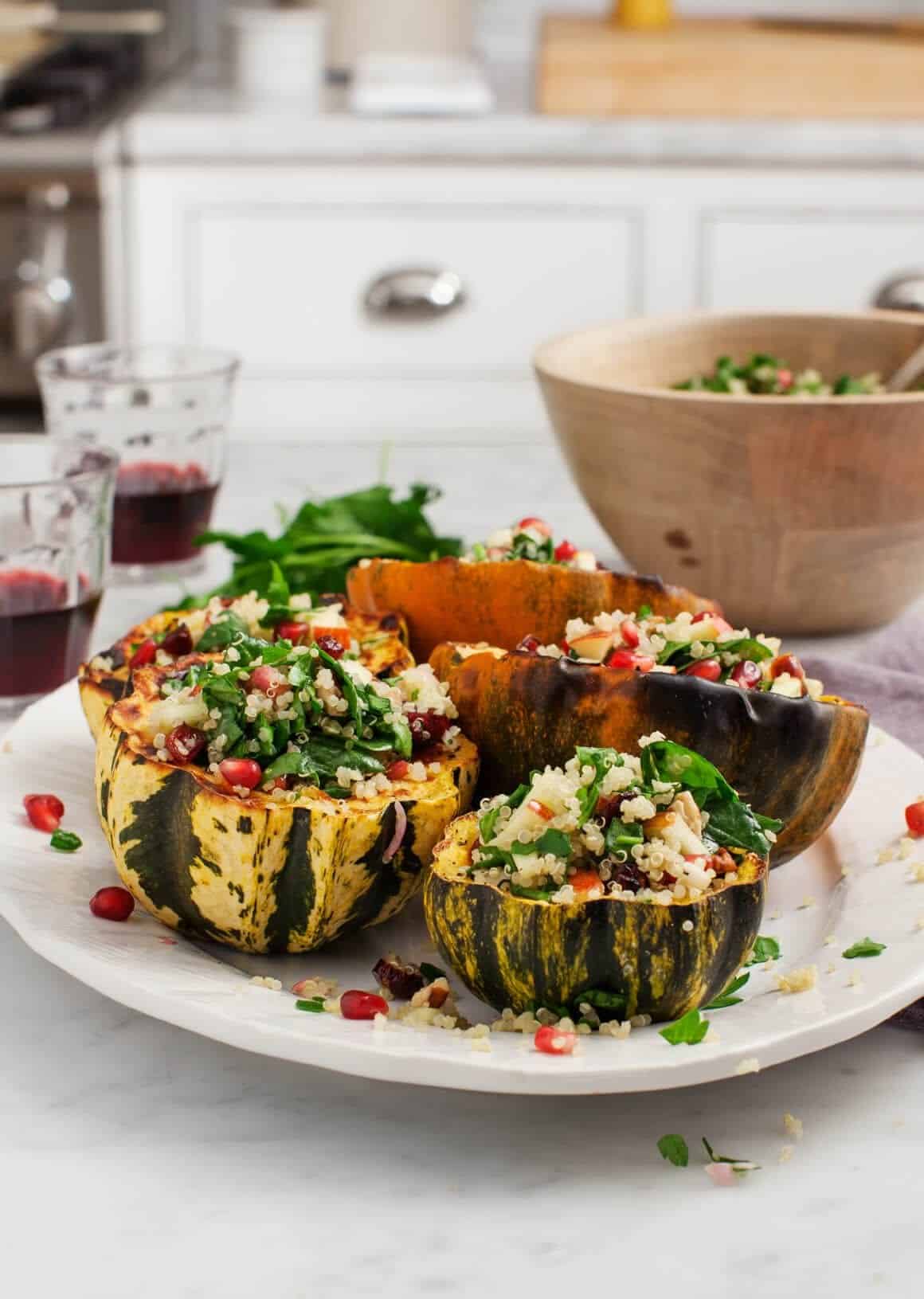 Ok, so if you really know your vegetables, you'll notice that those guys in front are actually Jester Squash and not Acorn Squash. Technicalities aside, they work just as well for roasting and stuffing. Something I really love about my local Farmhouse Delivery is that vegetable varieties show up that even I – the girl that literally wrote a book about vegetables – have to occasionally Google.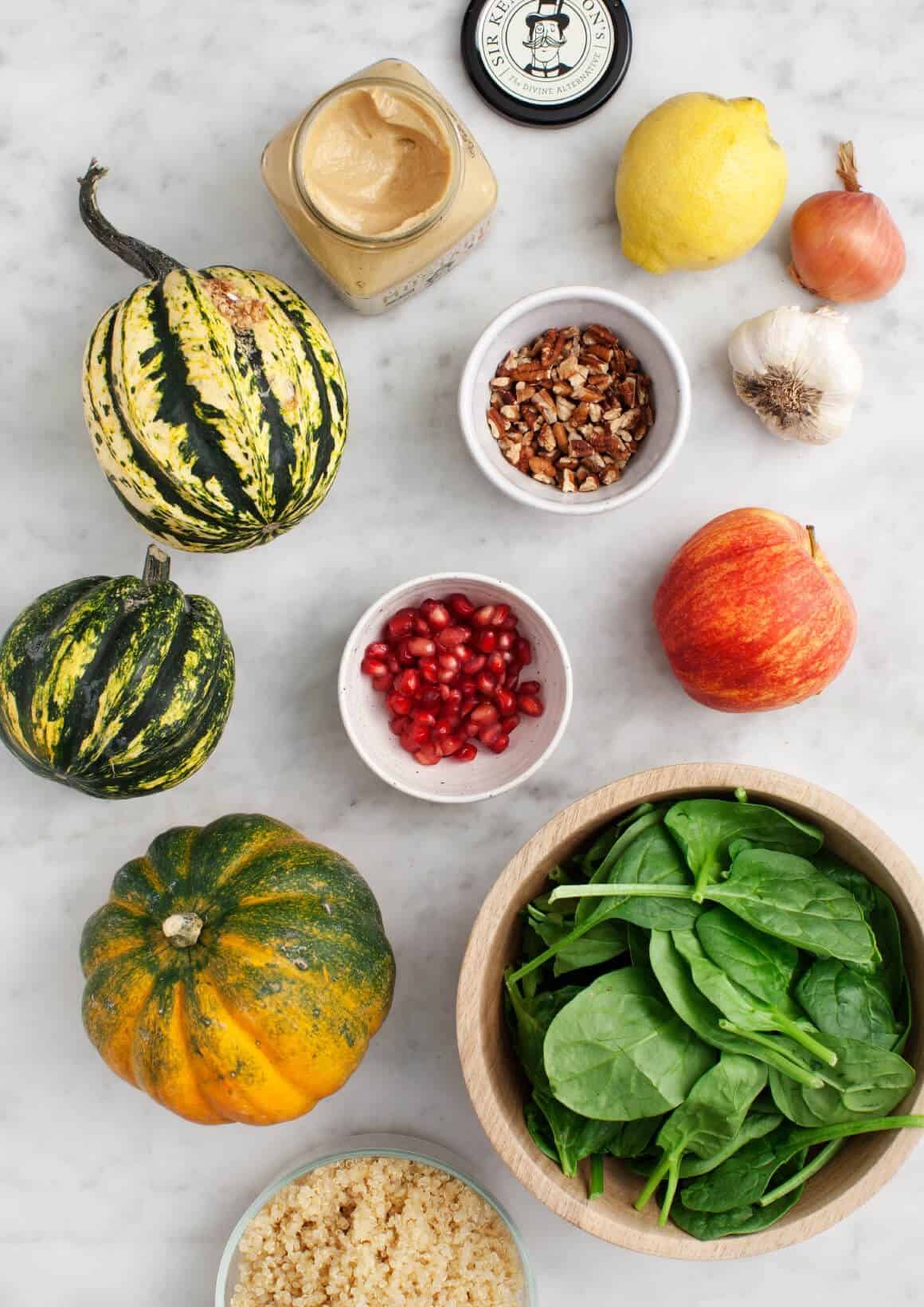 This recipe is comfort food on the lighter side. Sometimes fall foods make me feel just so darn full, so what I did to avoid a near-food coma situation was stuff the squashes with a light & bright quinoa salad. Serve these to your veggie friends at Thanksgiving, or make them for yourself on a weeknight. The salad can be made ahead of time, so this recipe is really pretty easy to throw together.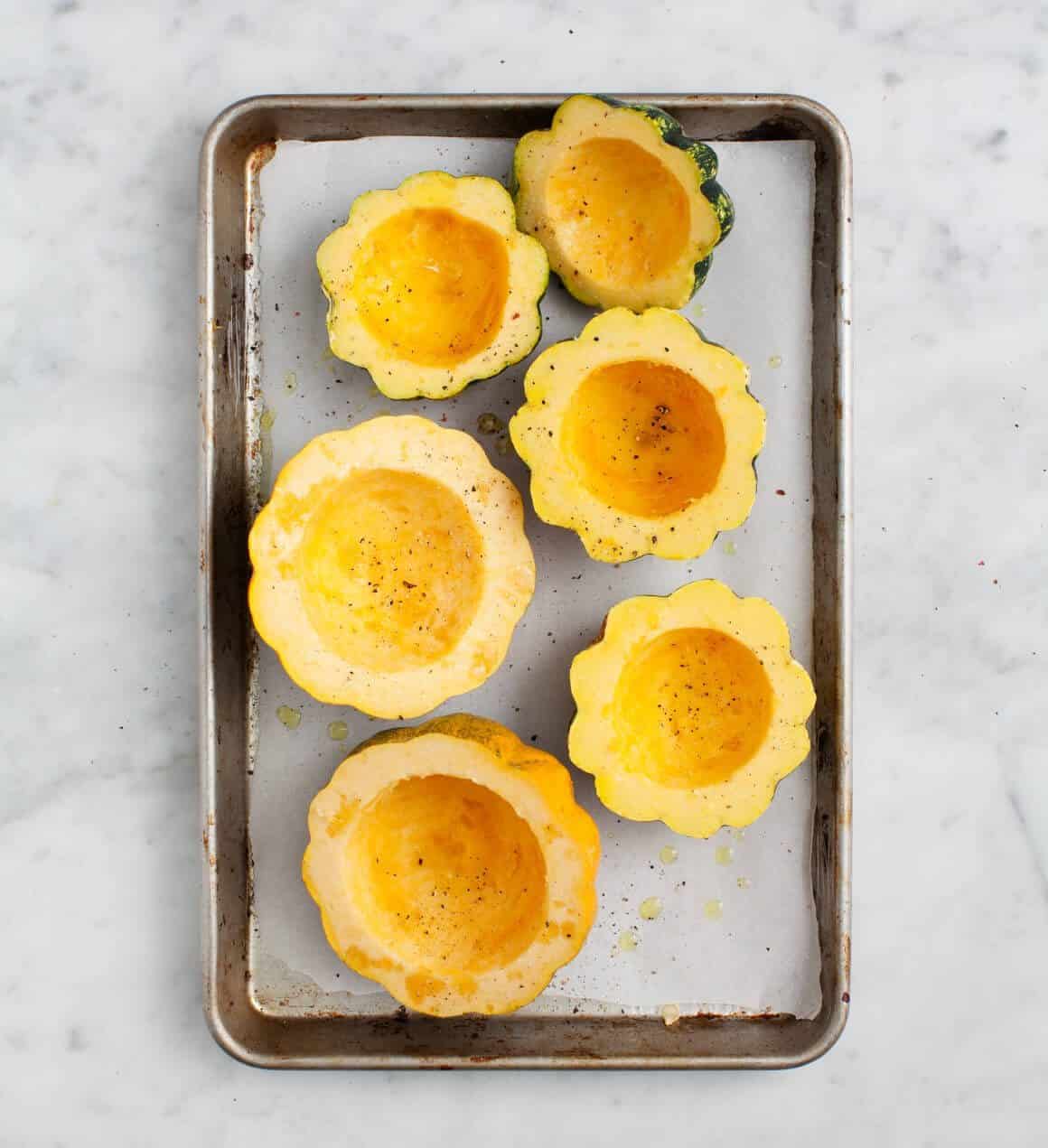 Step 1: Scoop out and roast the squash.
Step 2: Make the salad. This one is made with quinoa, spinach, apples, pomegranates, and toasted pecans. It's tossed with a zippy lemon-shallot-dijon vinaigrette that I make at the bottom of the bowl before adding the rest of the salad ingredients.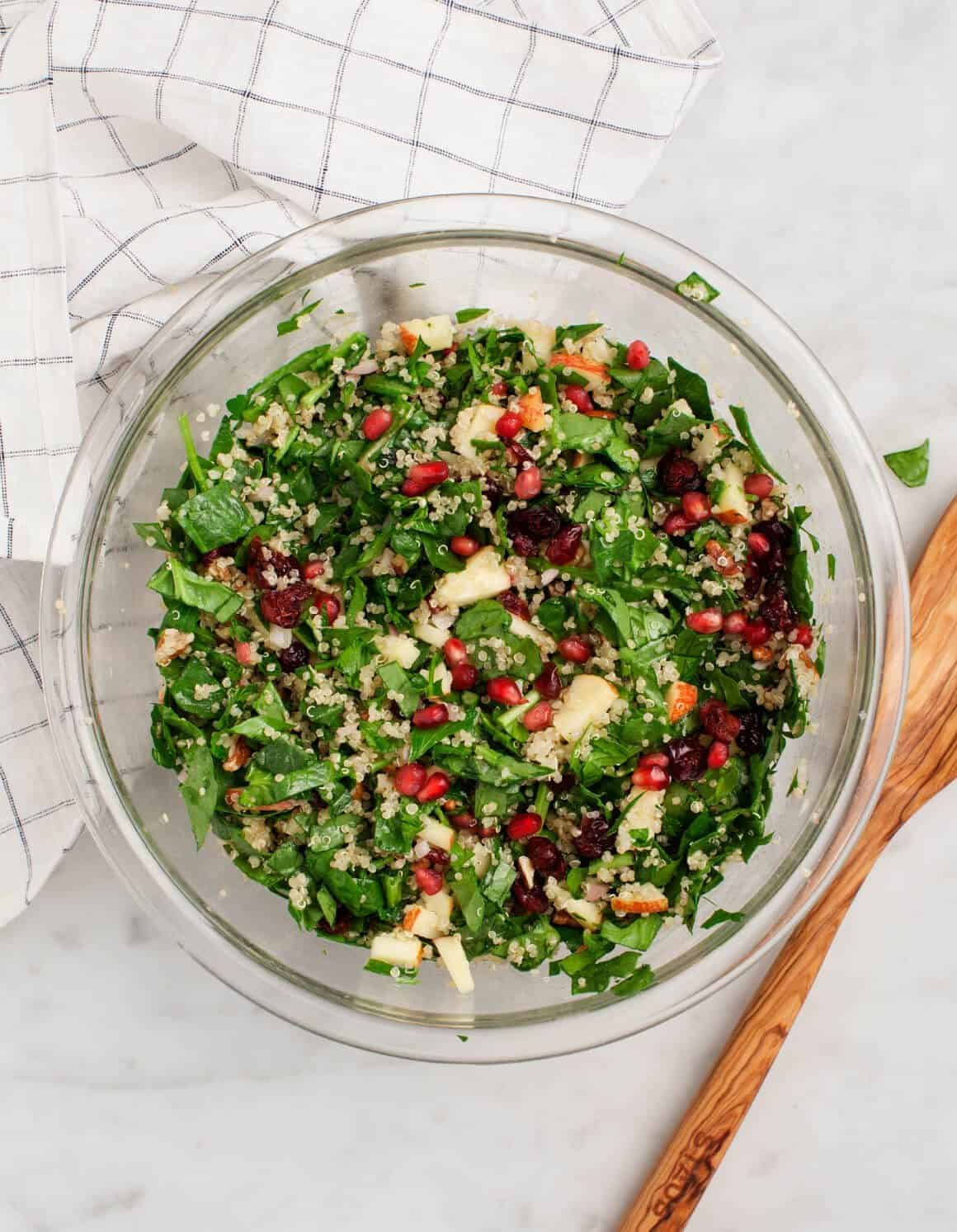 Step 3: Stuff!
Since this recipe is half-salad, I suggest serving it at room temperature with an extra drizzle of olive oil or (optional) the maple-tahini sauce from this recipe. If you're not vegan, some crumbled feta cheese would be delicious.