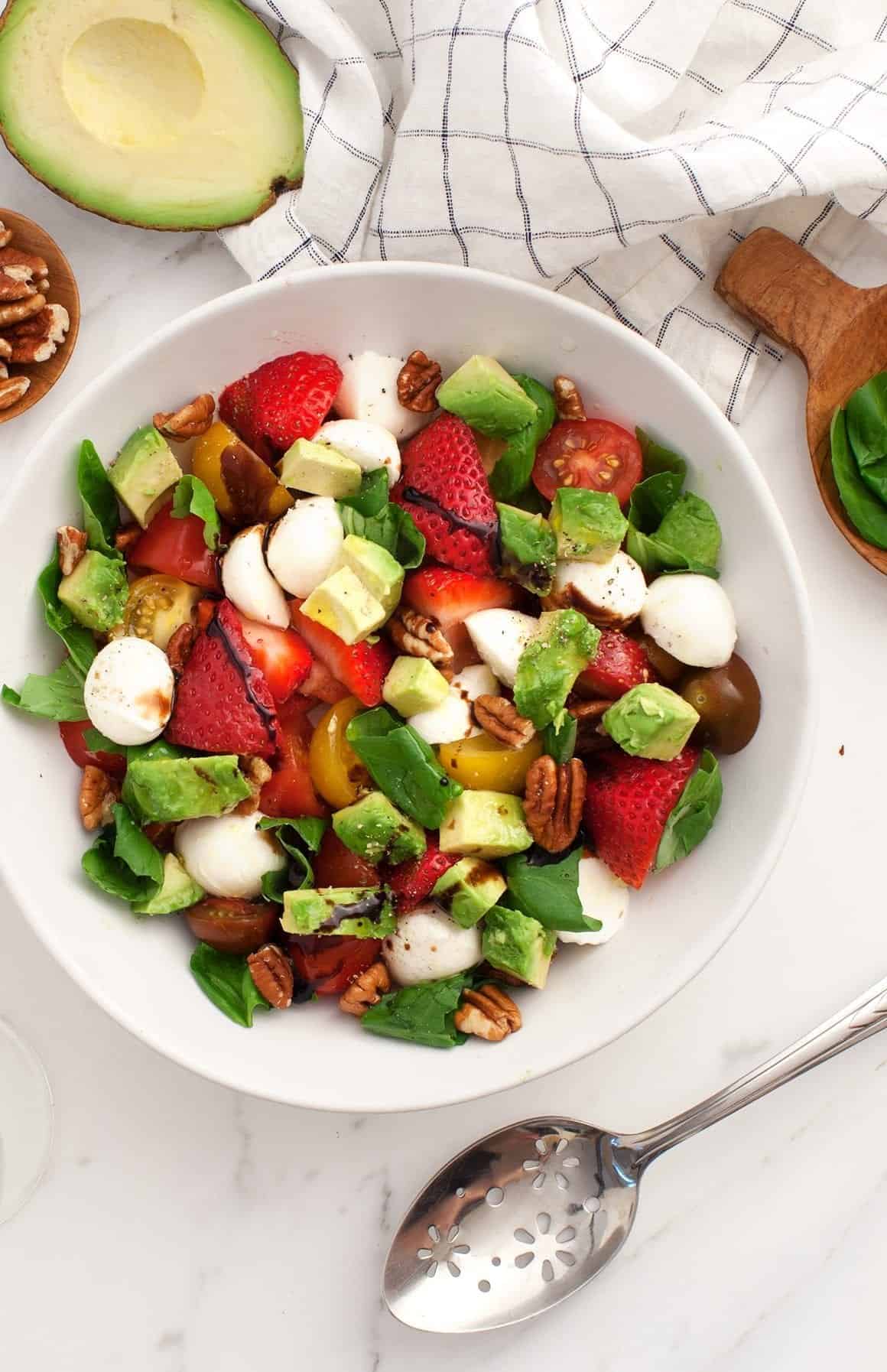 Years ago, Jack and I went on vacation to the island of Capri where we ate Caprese salads every day. We'd sit at hilltop restaurants overlooking the teal blue Mediterranean Sea. The air was warm, the wine was flowing, and the tomatoes were the sweetest I'd ever tasted. It was a few days after he had proposed and looking back it was the most blissfully happy week of our lives. Or at least that's the way I remember it. I will spare you the story about strep throat, almost getting seasick on a hydrofoil ride, and trying to find an Italian pharmacy that would sell me an antibiotic. Those memories, while stressful in the moment, seem to fade into the background over time.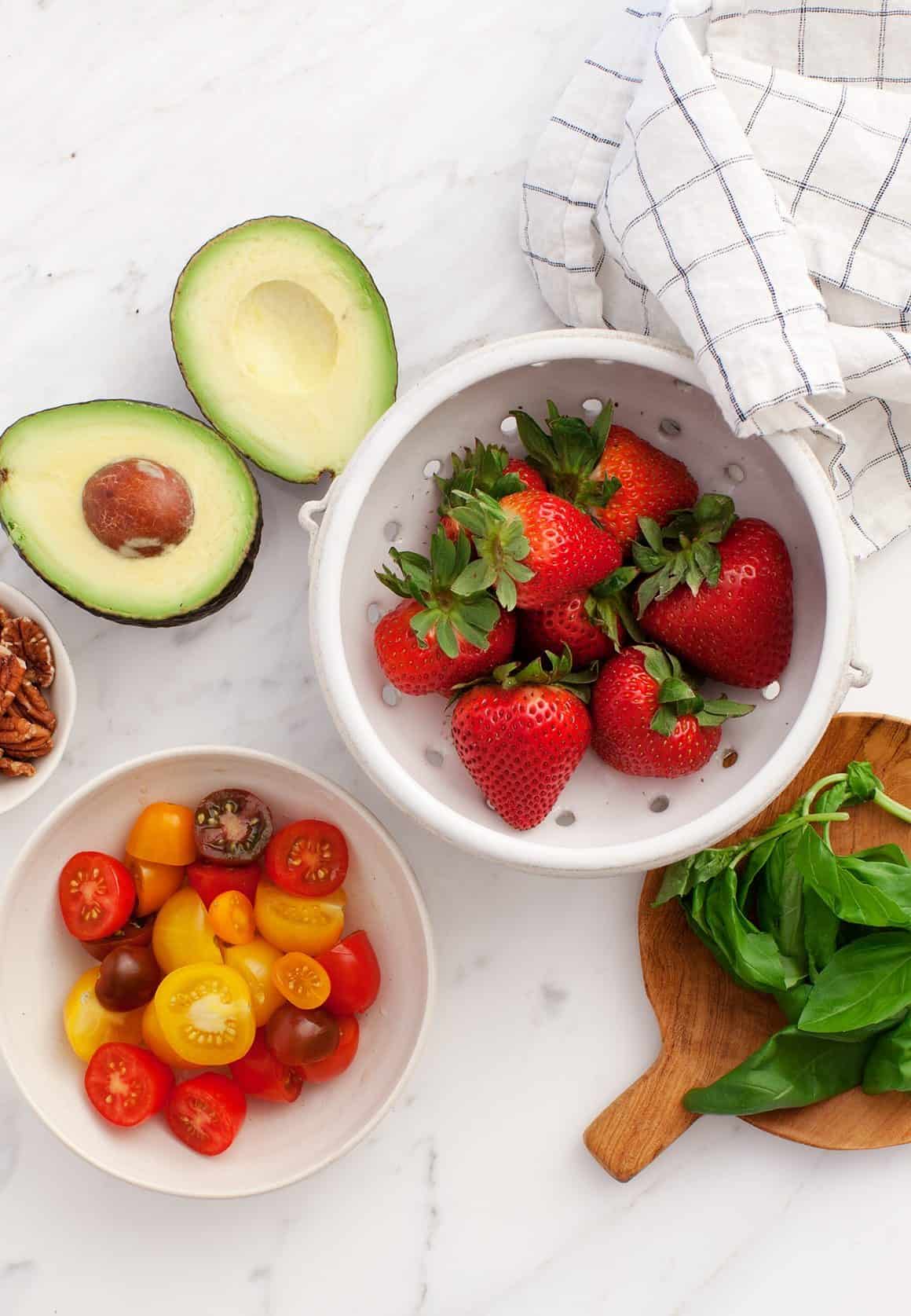 So while I remember those perfect 3-ingredient Caprese salads from Italy, I'm going to also, uhh, change the details and bring you my "re-remembered" version, with strawberries, avocado, and pecans! This recipe is in our cookbook and is one of my favorites. One of the reasons is that, well, it's hard to find tomatoes that are quite as sweet as the ones in Capri, so this salad lets you get away with using less-than-perfect tomatoes (although the ones pictured here were pretty good) because the other ingredients pick up the slack, just like those less-than-perfect vacation memories!
It'll take you all of about 15 minutes to make and it's yummy with anything you're grilling.