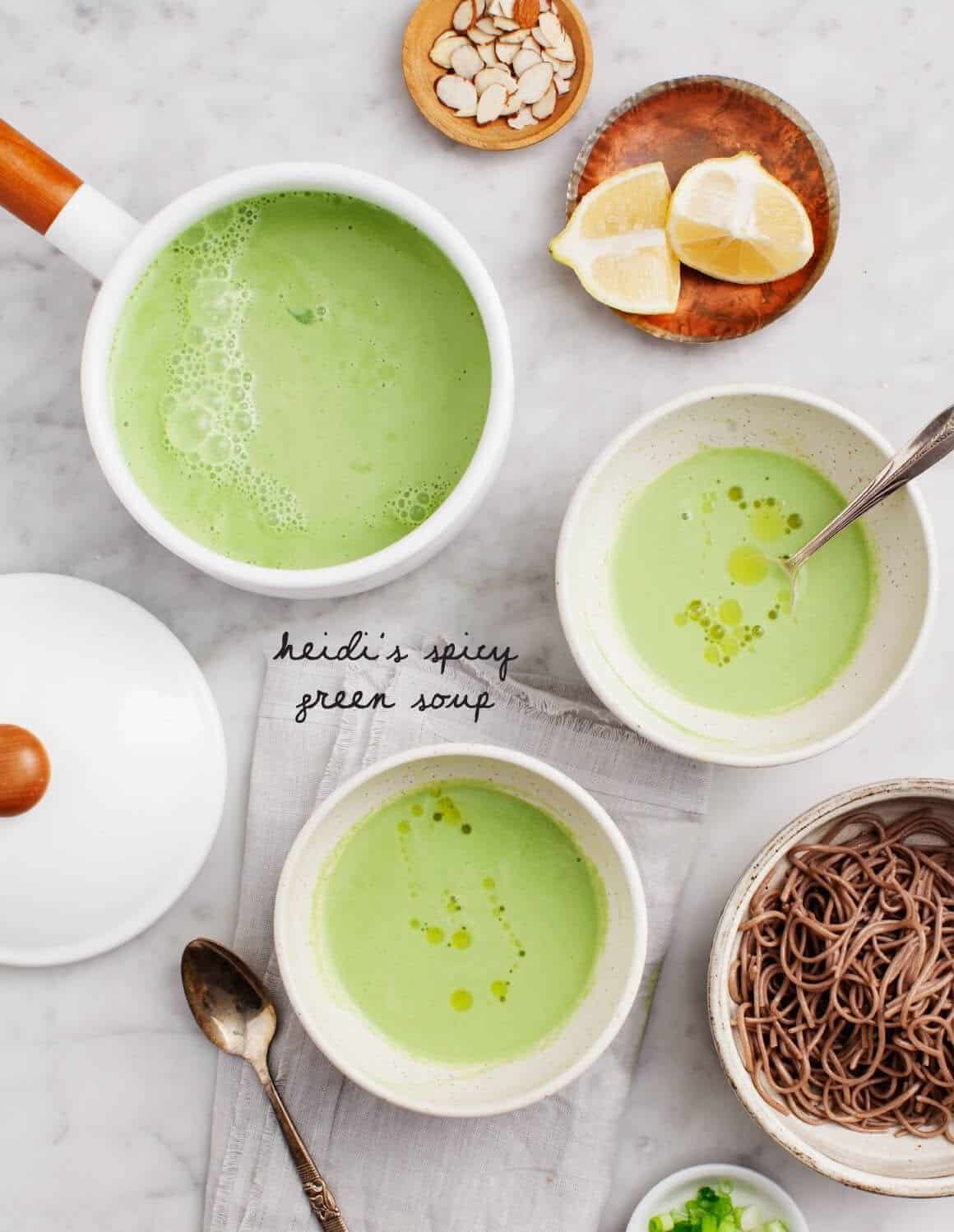 I've made this soup three times in the past week and a half.
I know – it's not quite soup season yet, but you probably still have bunches of summery herbs and this recipe is such a wonderful way to use them. This one comes from Heidi Swanson's book Near and Far, which has been a favorite in my kitchen since it came out last fall. I just love Heidi's recipes because they're so unique and usually very very simple to put together. This one take no longer than 15 minutes and it packs a bright punch of flavor.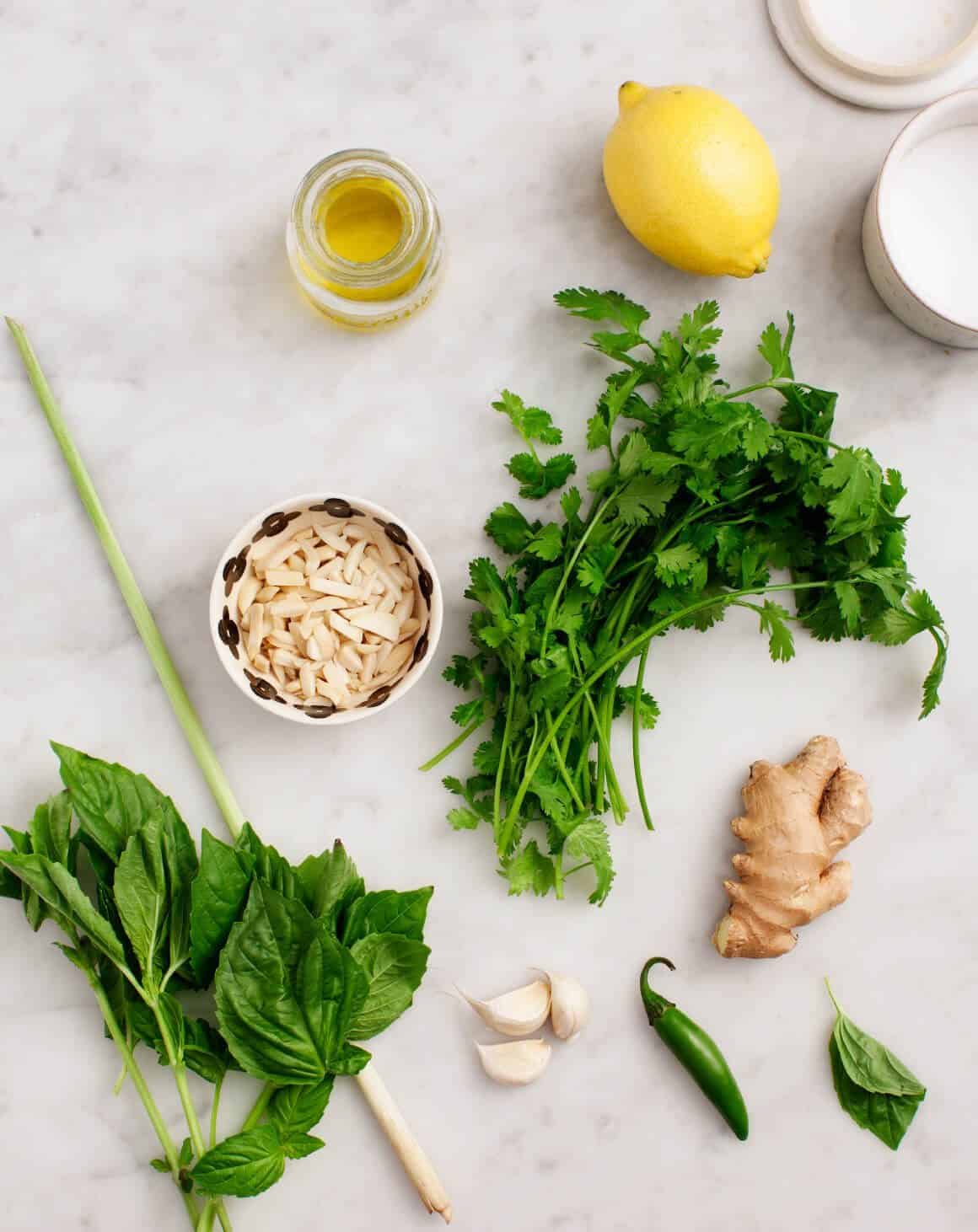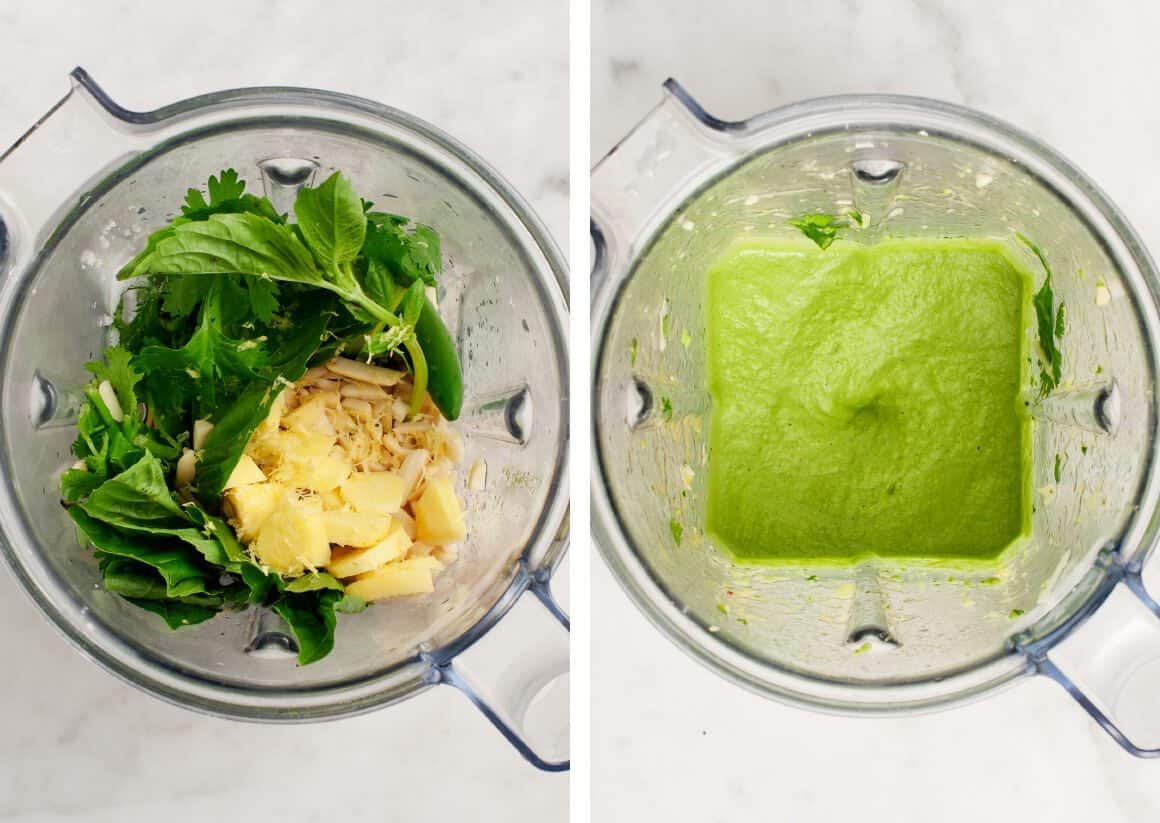 Basil, cilantro, ginger, almonds, lemon… all my favorite things. 🙂 The only slight change I made to the recipe was using lemongrass instead of mint because it's what I happened to have on hand. This recipe is such a great base for whatever toppings you want to add, see Heidi's suggestions in the recipe below. The first time, I added brown rice and sliced almonds, the second time a poached egg (heavenly), and this time – soba noodles, green onions, and tofu.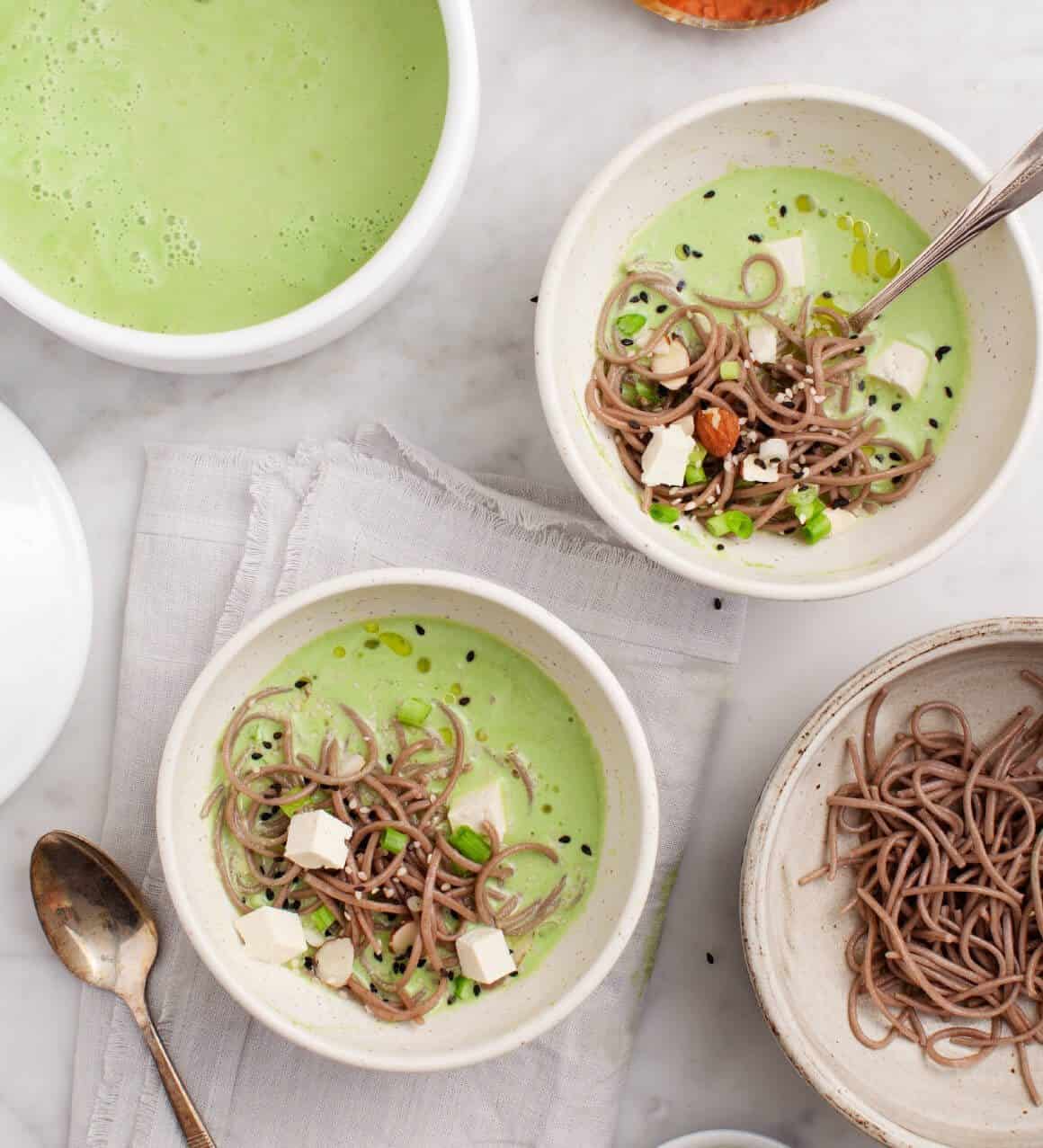 The book is organized into two sections: recipes that are inspired by Heidi's home (in Northern California), and those that are inspired by her travels to places such as Morocco, India, Italy, France and Japan. I'm so drawn to this book because we've traveled to many of the same places and I just love the way she translates these cuisines so simply and beautifully. All the recipes, by the way, are vegetarian.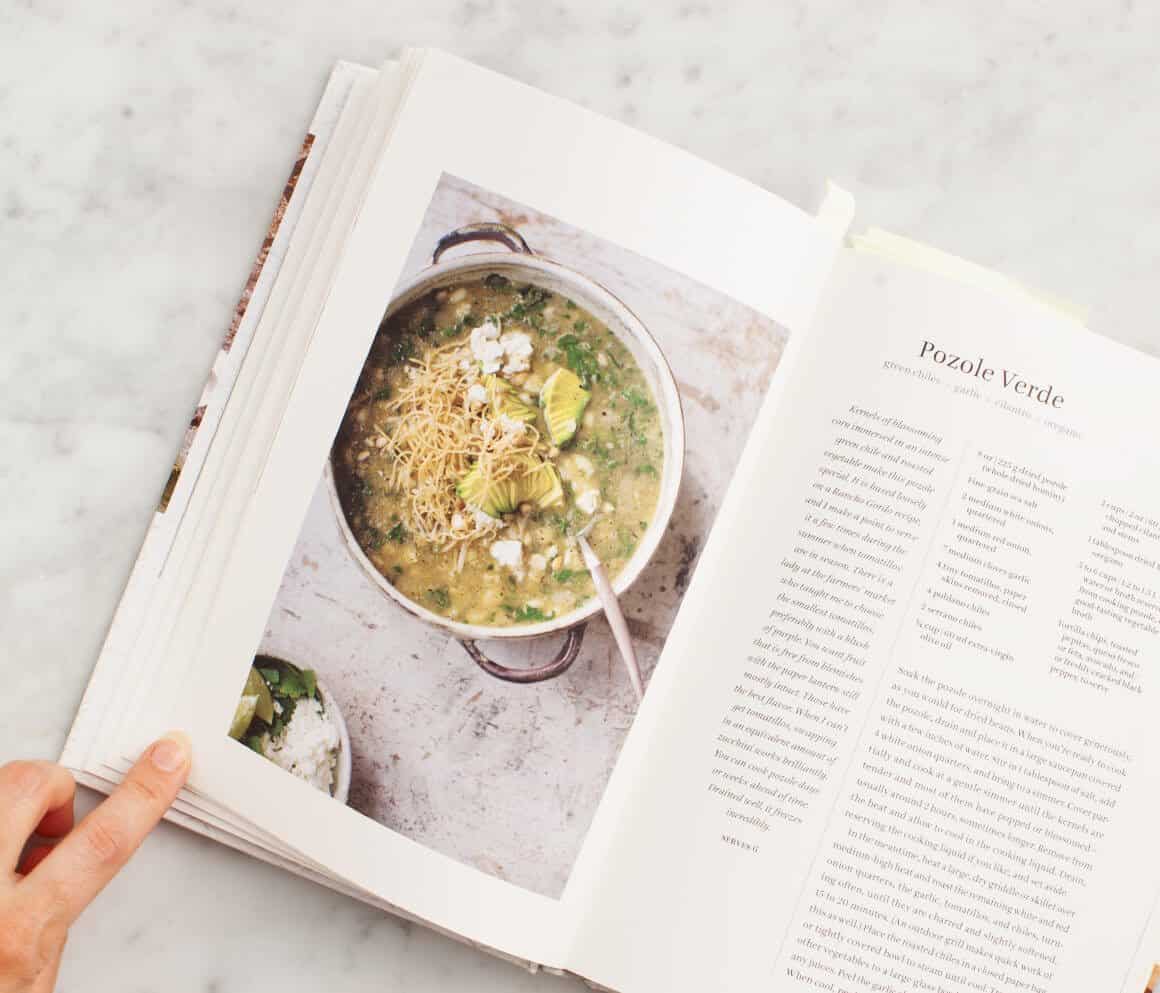 Next, on my list is to try her Pozole recipe, how gorgeous does that look?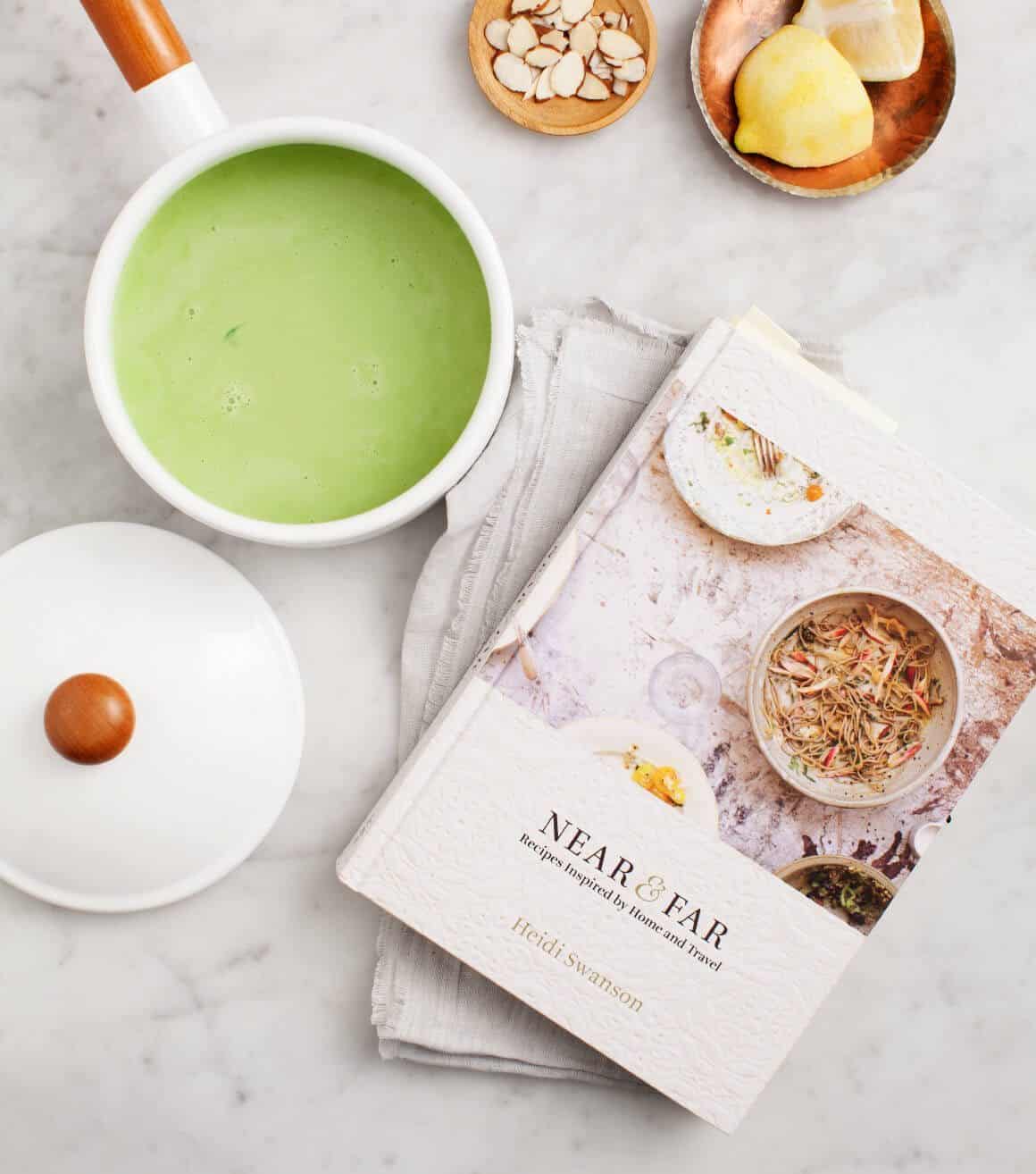 Get the book! (click)