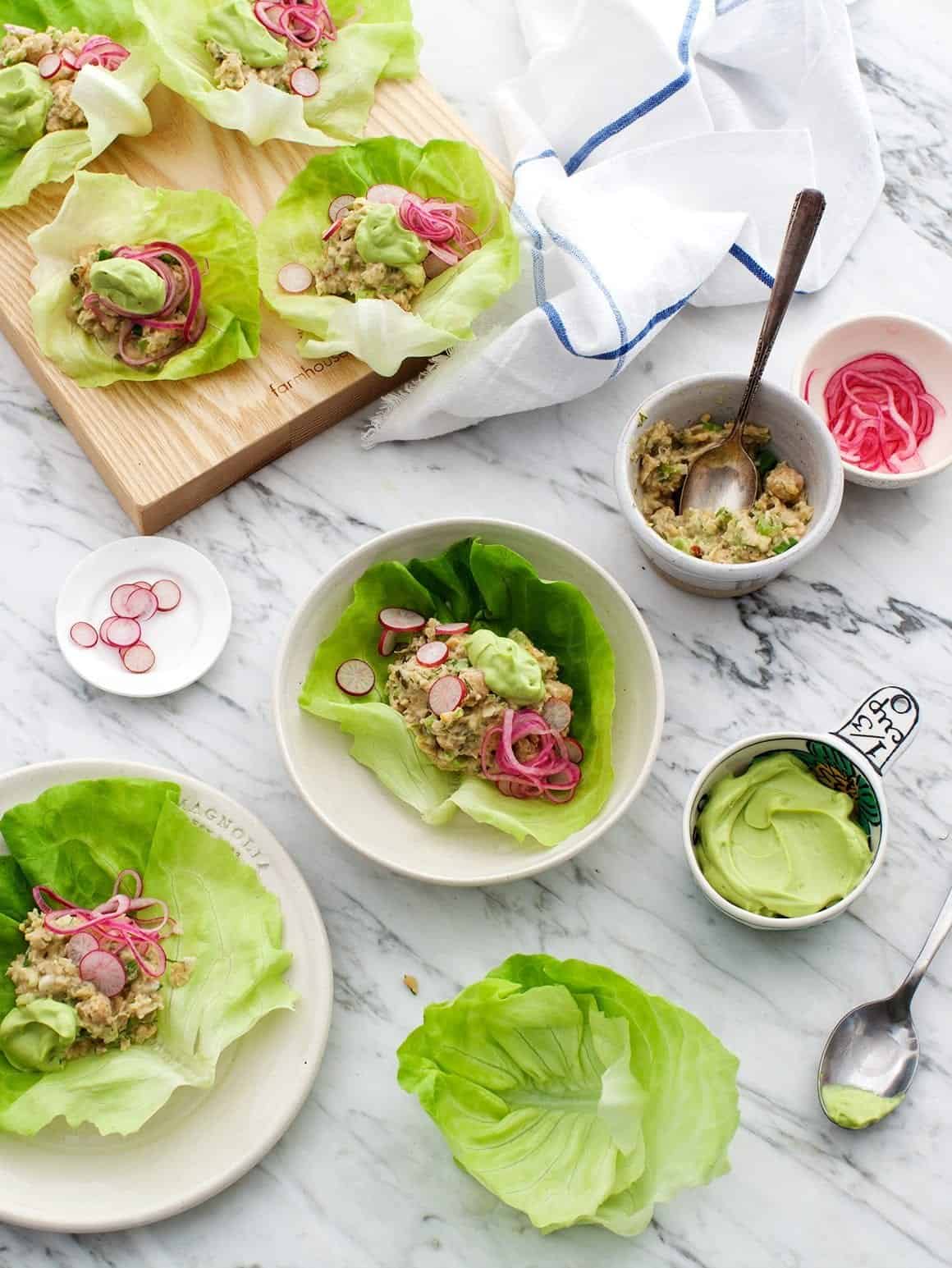 I think there are 2 types of people in this world – those who love tuna salad and those who hate it. I've loved it since I was a little kid, my mom made it all the time, so I definitely fall into the first category. But I'm hoping to bridge the "hater" gap with these chickpea salad lettuce wraps. If you're not into fishy things, no worries, these are completely vegan. If you are into fishy things, I think you'll love these just the same – mashed chickpeas combined with salty, briny flavors (i.e. good dijon mustard, capers, and cornichons) combined with crunchy celery and scallions, recreates that tuna-salad-like taste to me.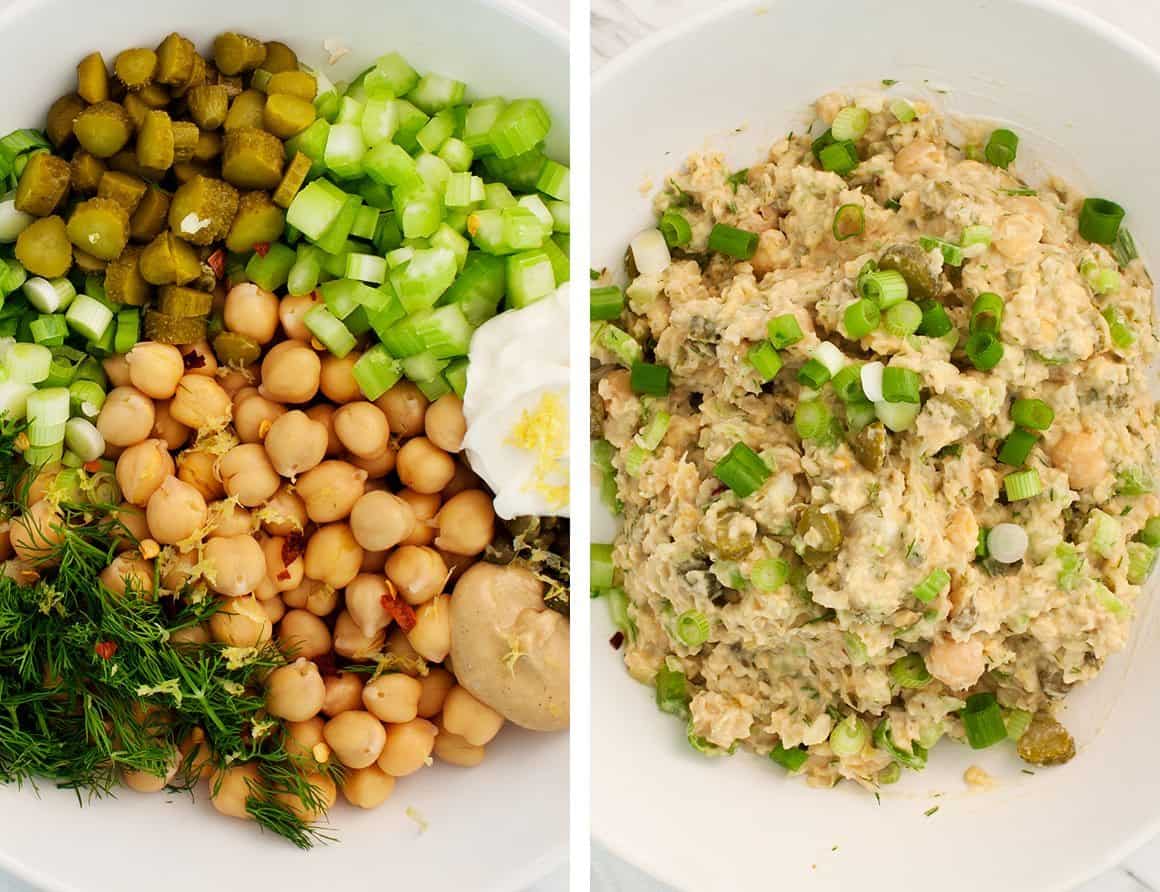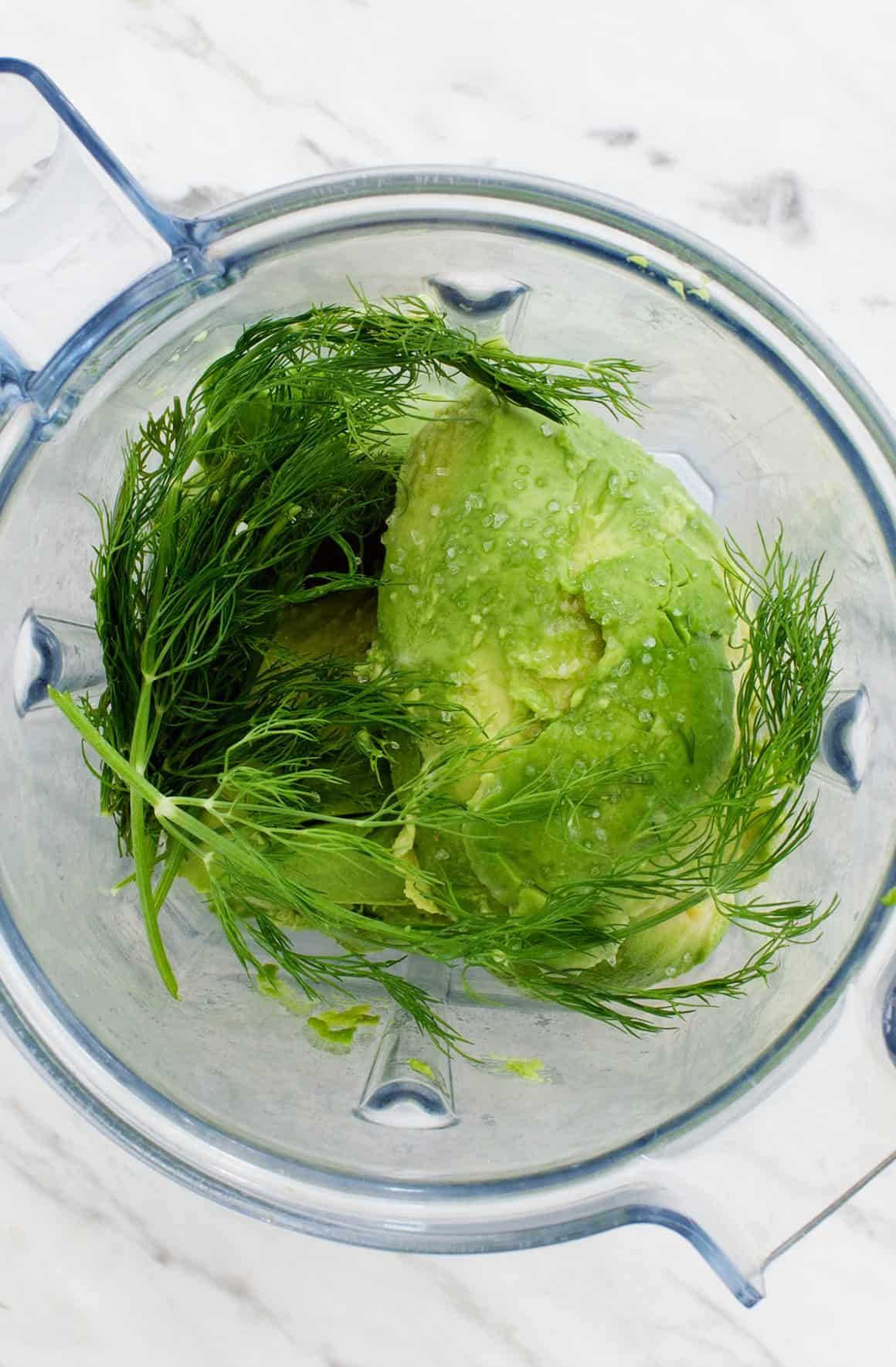 You could definitely make a great sandwich or mock-tuna melt out of this chickpea mixture, but since it's spring and we're trying to eat lighter and brighter I made lettuce wraps.
To balance the bright and briny flavors of the chickpea salad, I made this creamy avocado dill dip using Almond Breeze Almondmilk to whip it all together.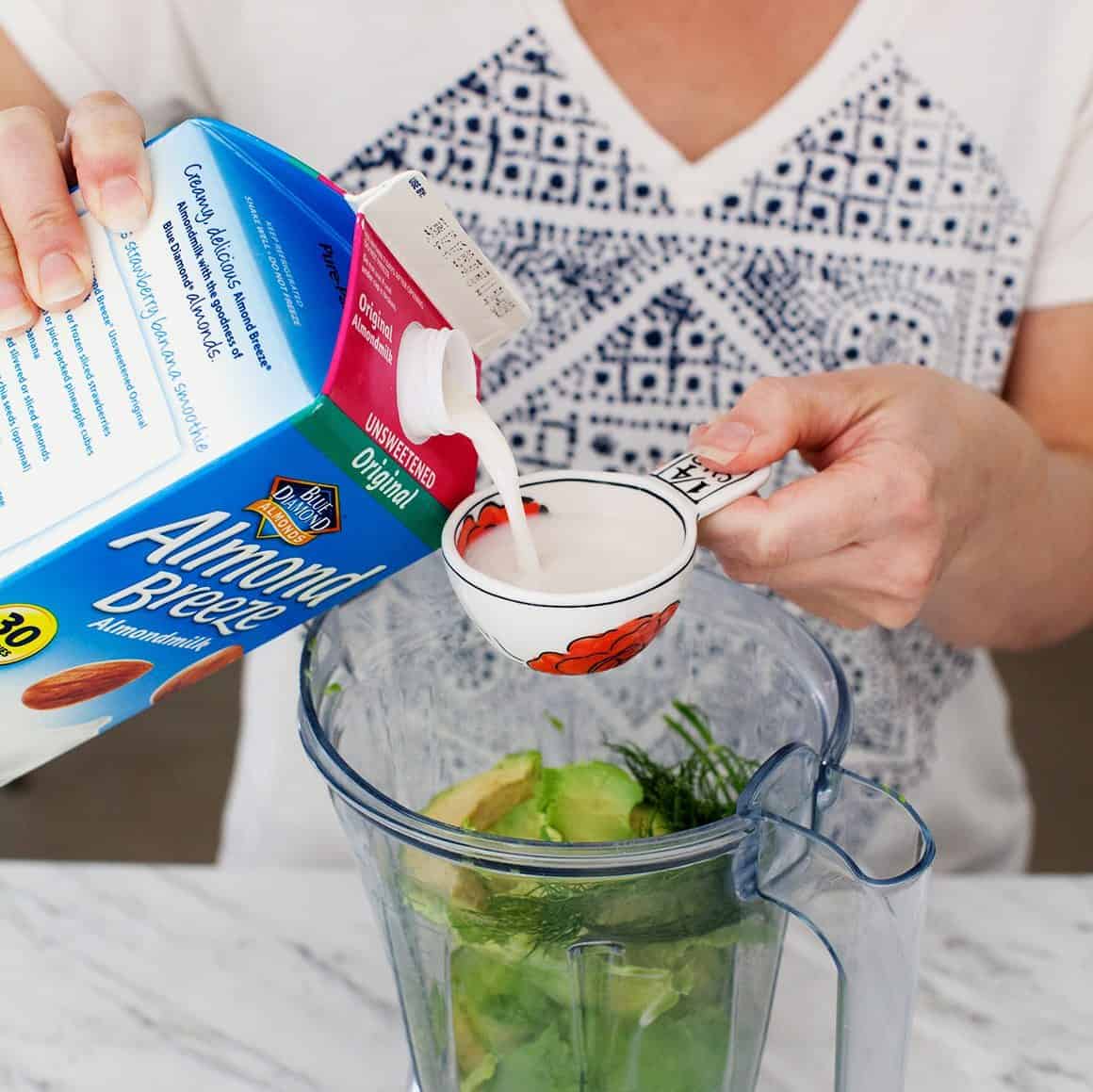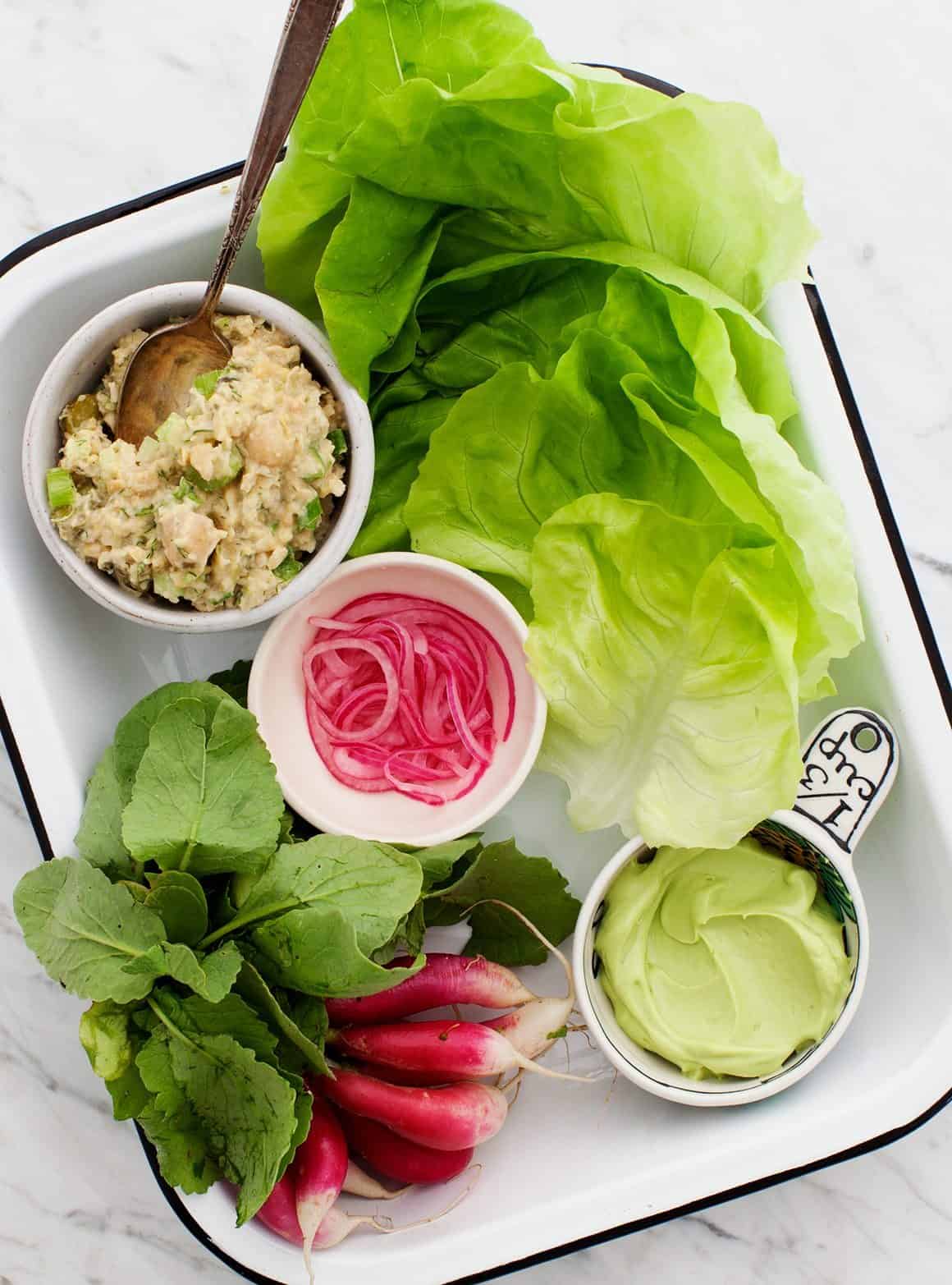 This is a great lunch, especially if you make the components in advance – the sauce should last 2 to 3 days, the chickpea salad will last the week. These will also make a lovely Easter brunch appetizer for the same make-ahead reasons. Plus – how pretty and springy?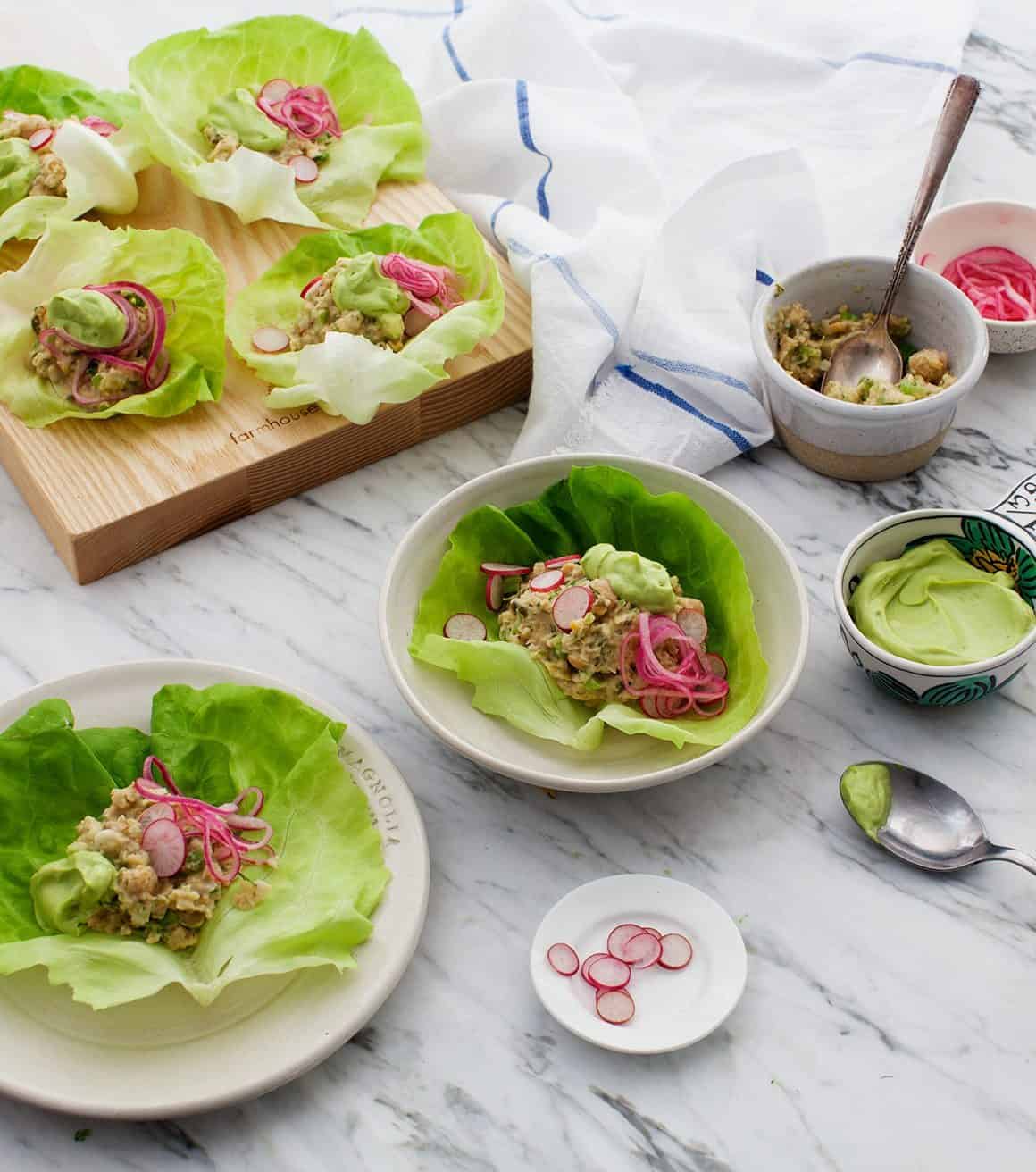 The recipe below will make about 12 lettuce wraps with a little extra avocado dip. If you're looking to use up the rest of the dip, I suggest you break out a bag of tortilla chips! Or, at the very least, slather it on a veggie sandwich the next day (#notasaddesklunch) it's so luscious and delicious – I hope you enjoy it as much as we do!