Pre-order our new cookbook to get a FREE e-book with 5 exclusive recipes. They aren't in the book or on the blog—you don't want to miss them!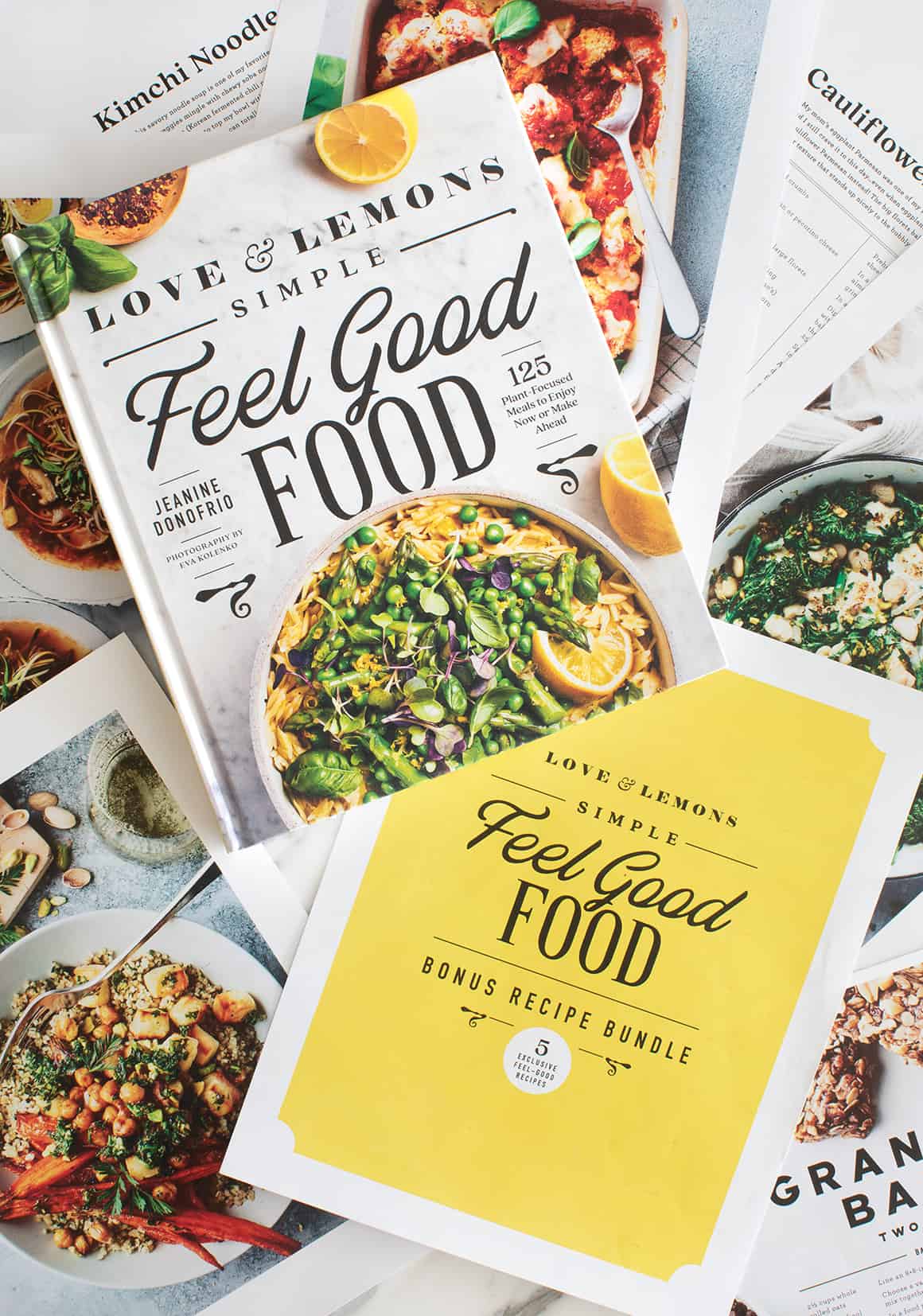 Our new cookbook Simple Feel Good Food comes out in less than a month! Creating a cookbook is a long process—we've been working on this one for over two years. I can't believe that it will finally be out in the world! I'm so excited to share it with you.
Simple Feel Good Food will hit bookstore shelves on April 25, but today's post is a reminder that it's available for pre-order NOW! Why pre-order?
You'll be guaranteed a copy of the book on launch day. Get a sneak peek of what's in it here!
AND we're offering a free e-book as a thank you gift! It has 5 EXCLUSIVE recipes that aren't in the book or on the blog. You don't want to miss them! Keep reading to see what they are.
Pre-order for a bonus
recipe e-book!
IN CANADA: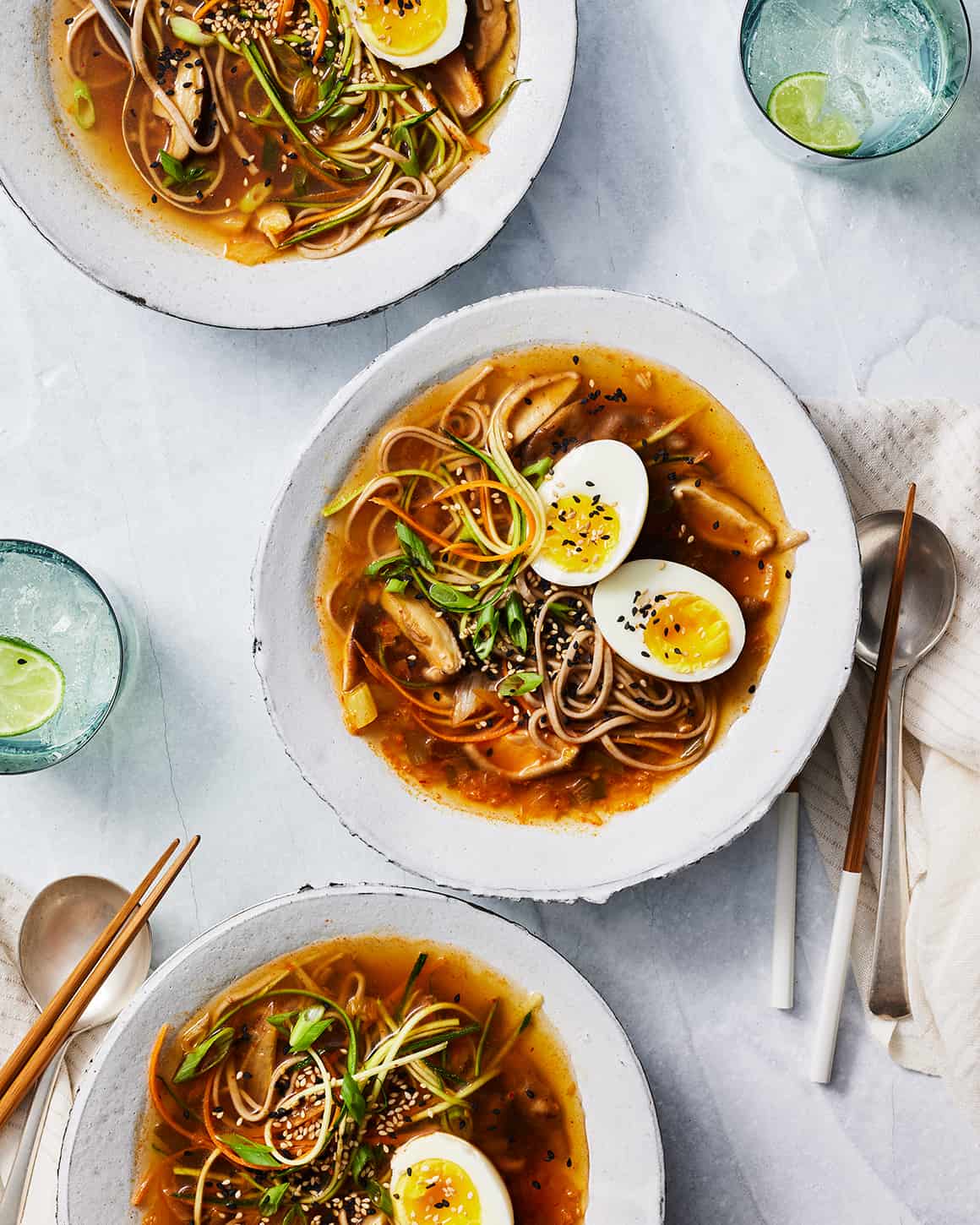 What's in the e-book?
The bonus recipe e-book contains just that: bonus recipes! We originally developed them for the cookbook, but we ran out of space to fit them in. We LOVE all of them, and I think you will too.
Recipe 1: Kimchi Noodle Soup
This recipe is perfect for cool days in early spring. Spiked with ginger, kimchi, and gochujang, the broth is tangy and lightly spicy, and it's filled with slurp-able soba noodles and julienned veggies. Optional: top your bowl with a soft-boiled egg for a heartier meal.
Recipe 2: Roasted Carrot Halloumi Bowls
If you know me, you know that I love a recipe that uses a whole vegetable, tops, skins, stems, and all. I add smoky roasted carrots to this vibrant grain bowl. Then, I use their tops to make a punchy green sauce to drizzle over it. These fresh components contrast beautifully with crispy roasted chickpeas, earthy bulgur, and rich, salty halloumi cheese.
Recipe 3: Baked Broccolini & White Bean Skillet
This recipe is a weeknight game changer! It comes together in a single skillet in under 30 minutes, AND it's delicious. Big chunks of baked feta cheese top a flavorful layer of white beans and broccolini. Garnished with a nutty pistachio gremolata, it's bright, fresh, and super satisfying.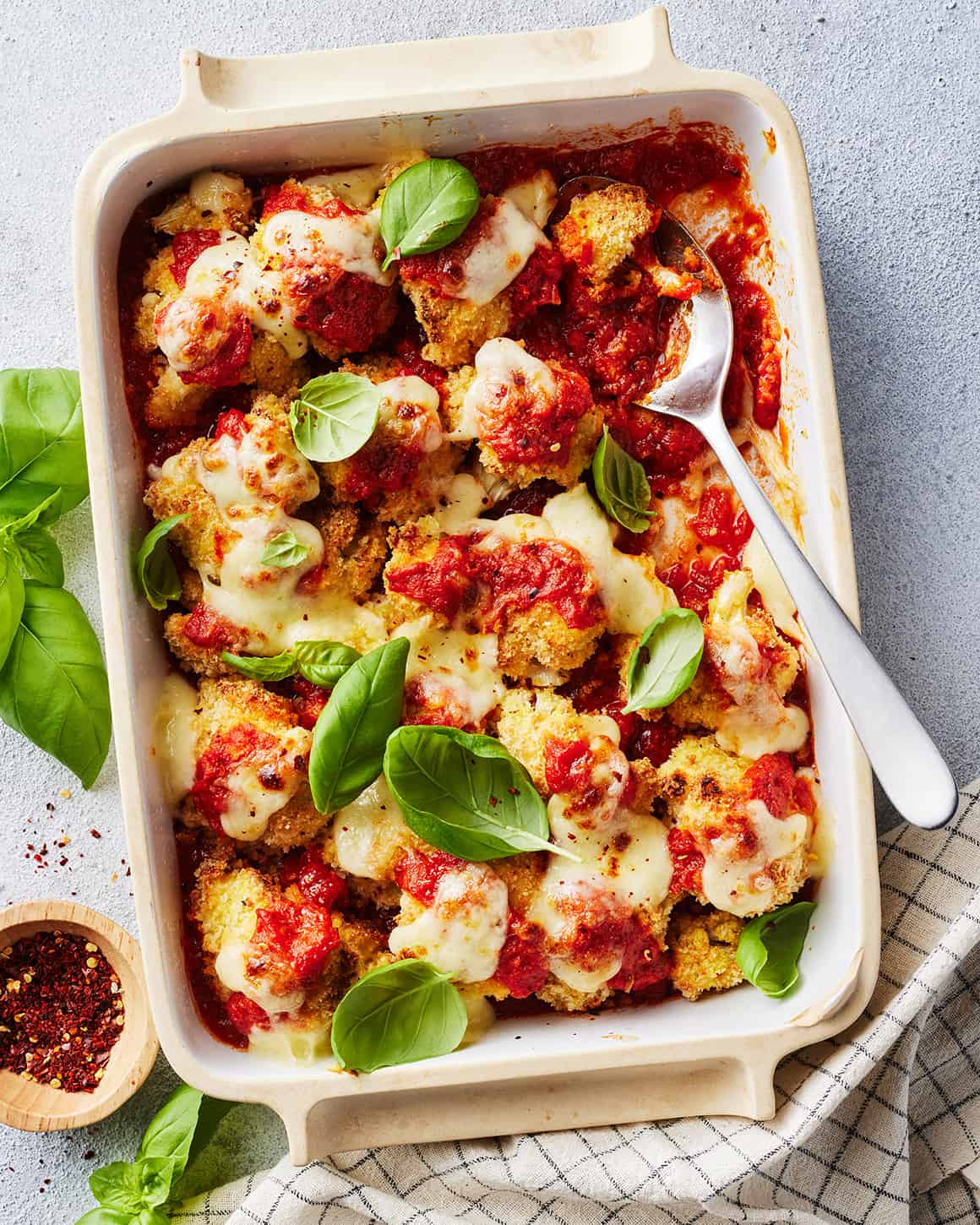 Recipe 4: Cauliflower Parmesan
Like eggplant Parmesan, but, you know, cauliflower. It's saucy, cheesy perfection.
Recipe 5: Granola Bars, 2 Ways
Surprise: this recipe is actually 2 recipes! I share an AMAZING base for homemade granola bars, plus two fun variations: Double Chocolate and Fruit and Nut. I've made a lot of homemade granola bar-type snacks over the years, and these are definitely my favorite. I can't count how many batches I've made so far!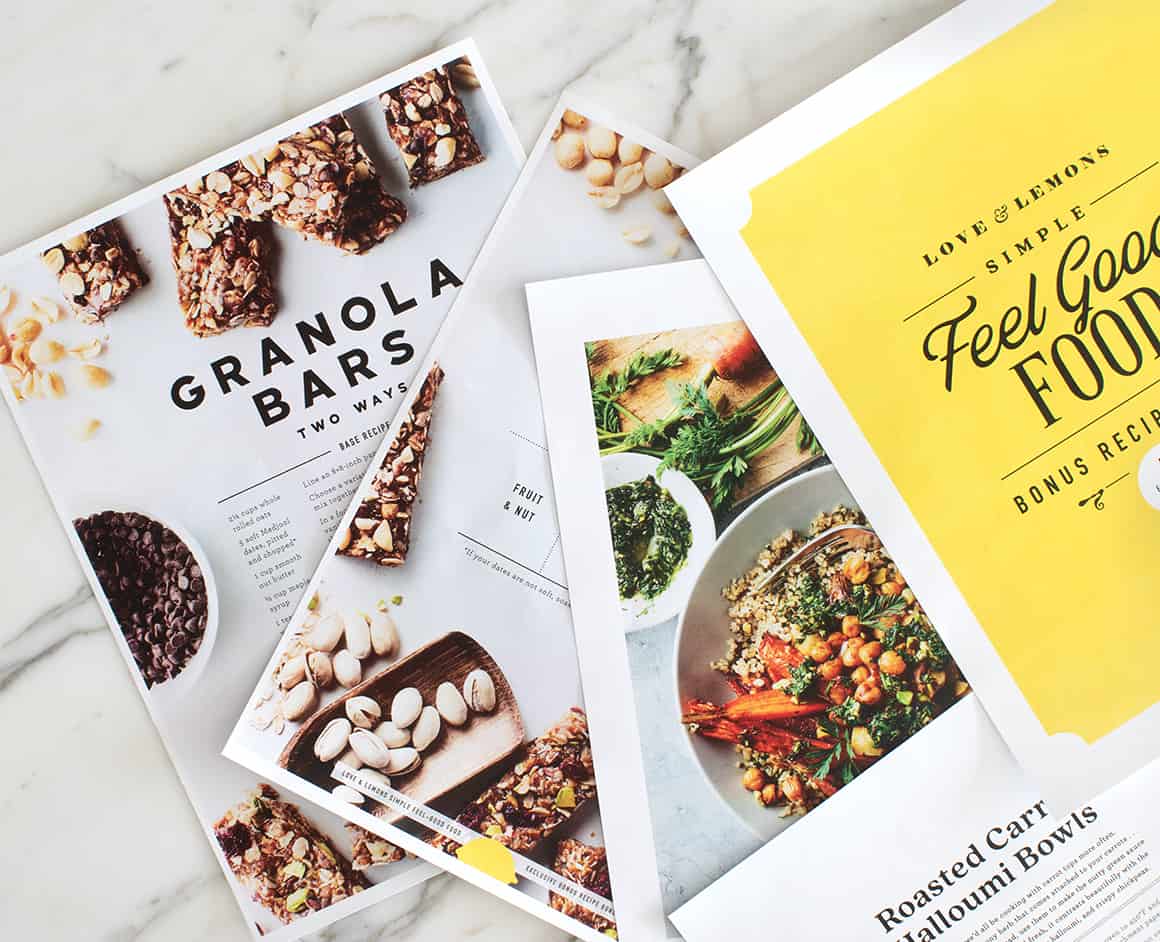 FAQ
How do I get the e-book? Send your cookbook receipt to bookbonus@loveandlemons.com. We'll email you the e-book!
Is this e-book the same as the meal plan e-book you offered in January? No! This is a different e-book with entirely new recipes.
What's in Simple Feel Good Food? This cookbook includes 125+ recipes for two types of cooks: those who love easy recipes that they can make right now and those who like to plan ahead. Half the recipes are "at-the-ready recipes," which are simple to make and use basic ingredients. The rest are "in advance recipes," which are designed for meal prep. Get a sneak peek of the cookbook here!
Pre-order for a bonus
recipe e-book!
IN CANADA:
Happy cooking, friends! Thank you so much for your support.