Have an afternoon at home? Bake! With breads, cakes, muffins, and more, these 25 easy baking recipes include something for everyone.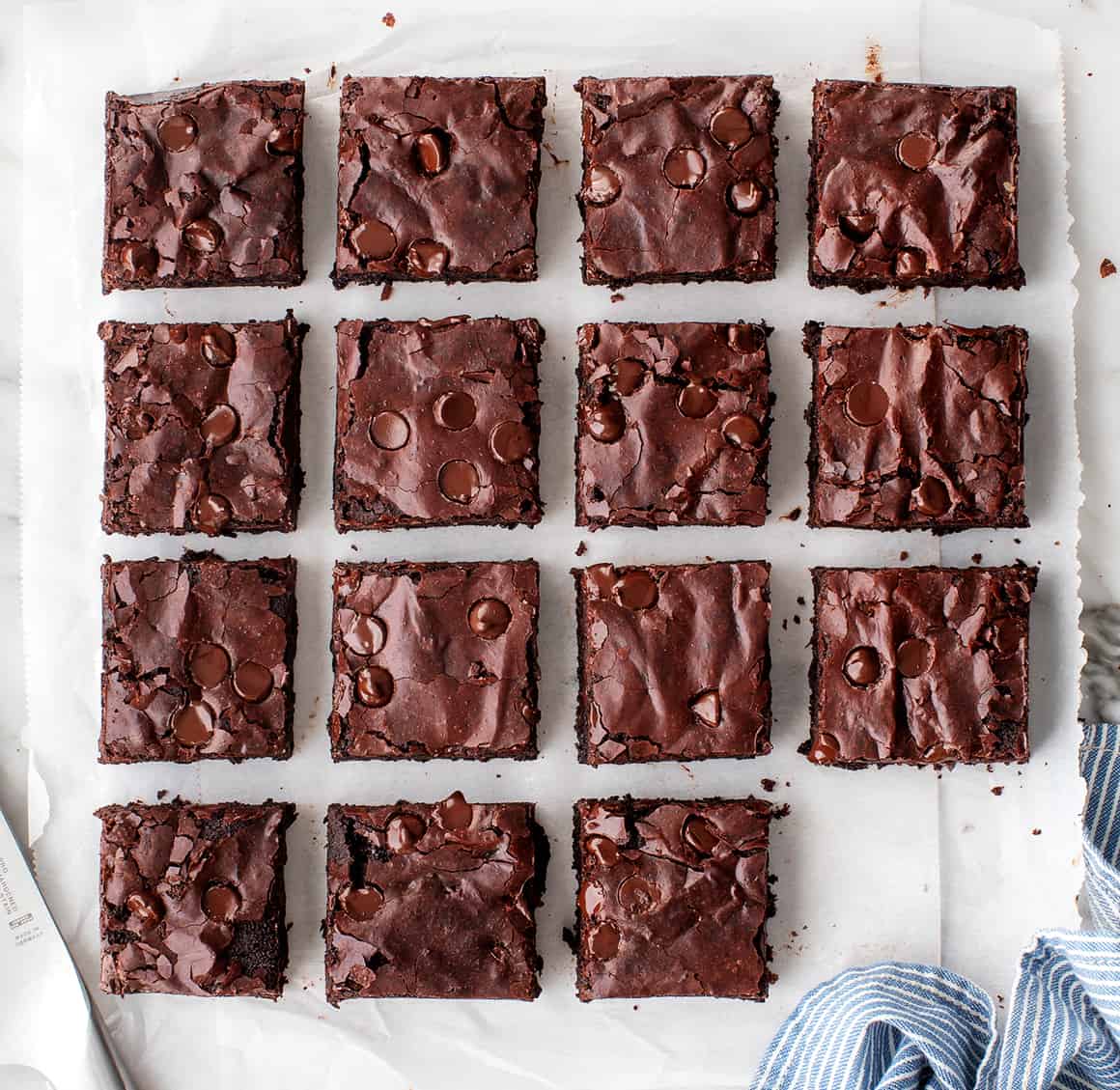 There's no more joyful way to spend an afternoon than baking. I do most of the cooking in our house, but baking recipes are the ones that bring Jack and me together. He might stretch a batch of pizza dough while I prep the toppings, or we'll work together to make a jumbo tray of cinnamon rolls to devour the next morning. If you have kids, easy baking recipes are a great way to get them into the kitchen. Let them stir together brownies and lick the spoon or decorate a batch of cookies with bright sprinkles and frosting. The process might be messy, but the results will be delicious nonetheless.
I hope these 25 easy baking recipes inspire you to set yourself a new cooking challenge, just for the fun of it, or to spend a few hours in the kitchen with someone you care about. With cookies, quick breads, bao buns, and more, you're sure to find a recipe you'll love.
Cookie and Bar Baking Recipes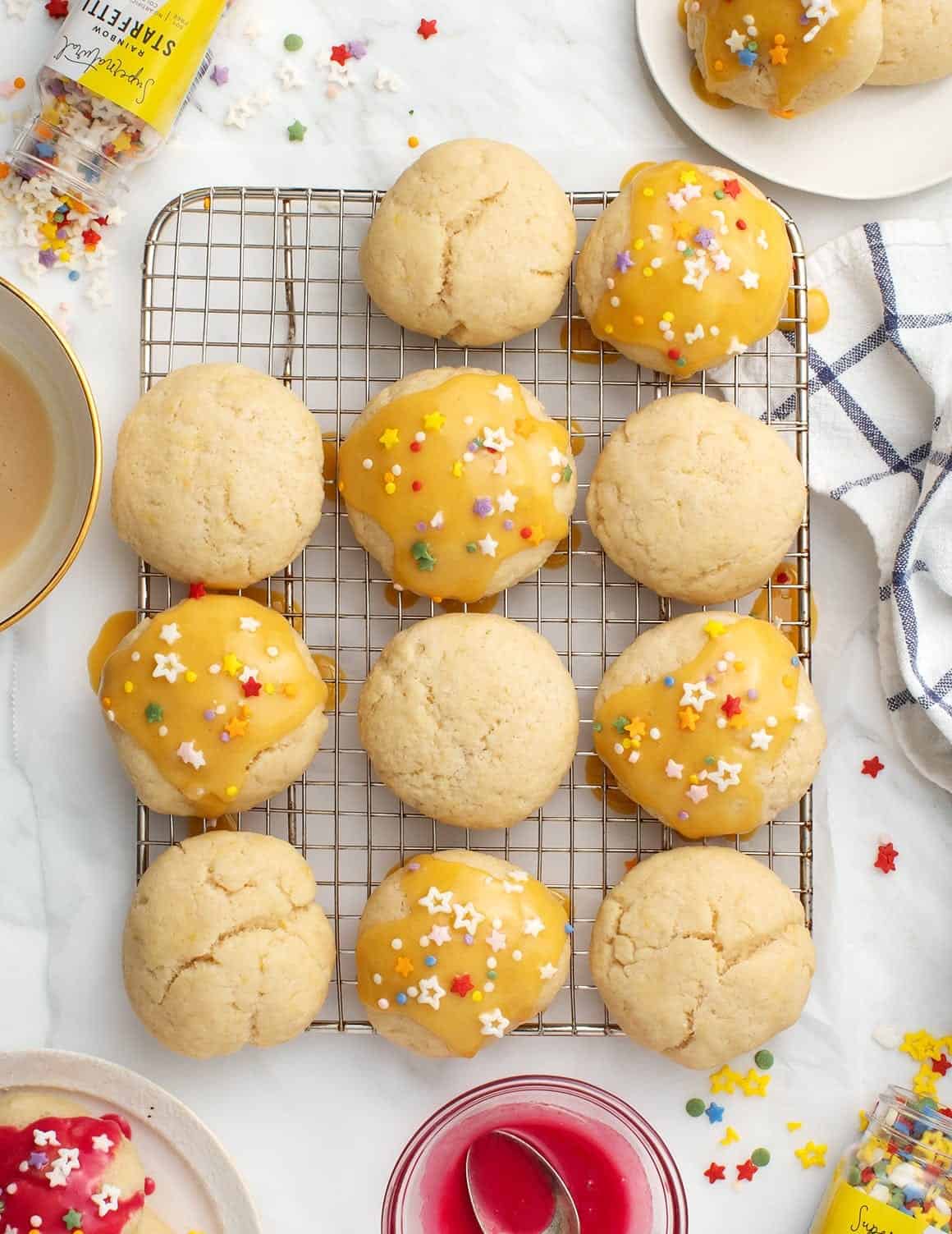 Vegan Sugar Cookies
These cookies are the perfect treat to bake and decorate with kids! I love their puffy, soft-baked texture, but if you prefer to make cut-out sugar cookies, this recipe is great too.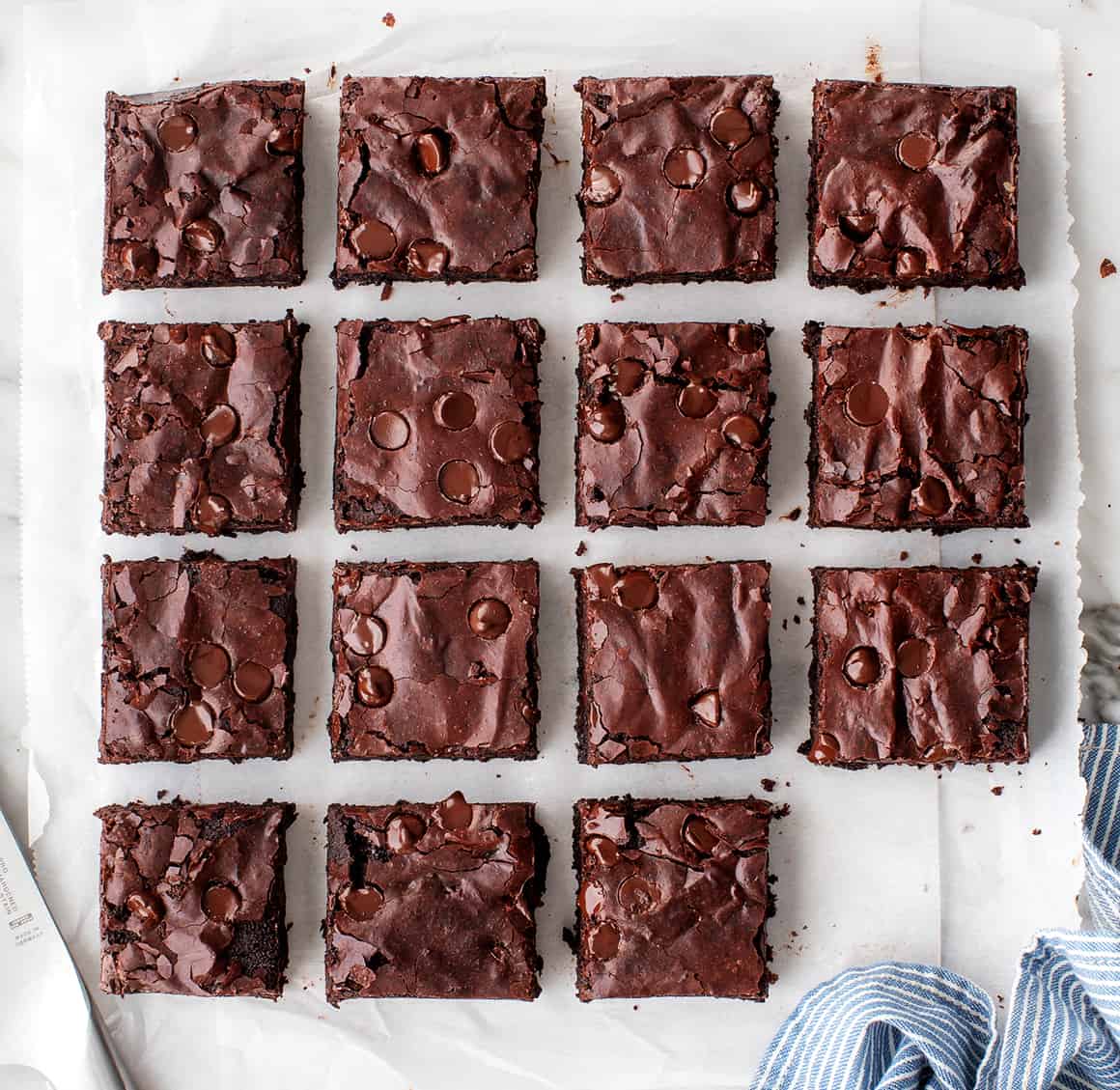 Best Brownies
These brownies will put all other brownie recipes to shame. They have a crave-worthy fudgy texture and a rich dark chocolate flavor. Best of all, they're super easy to make!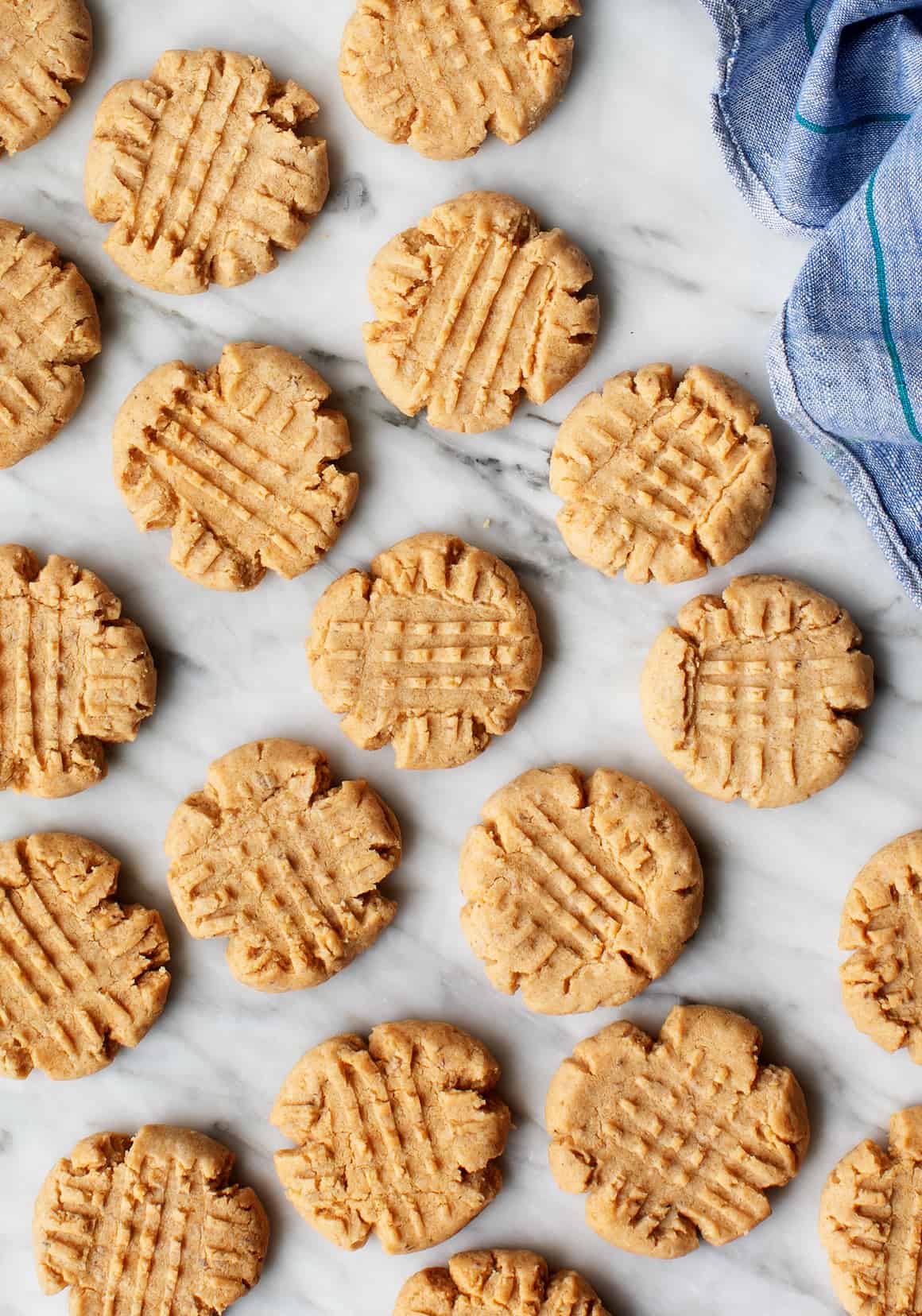 Peanut Butter Cookies
These easy peanut butter cookies have a delightful crumbly texture and sweet, nutty flavor that we just can't get enough of. P.S. They're vegan, too!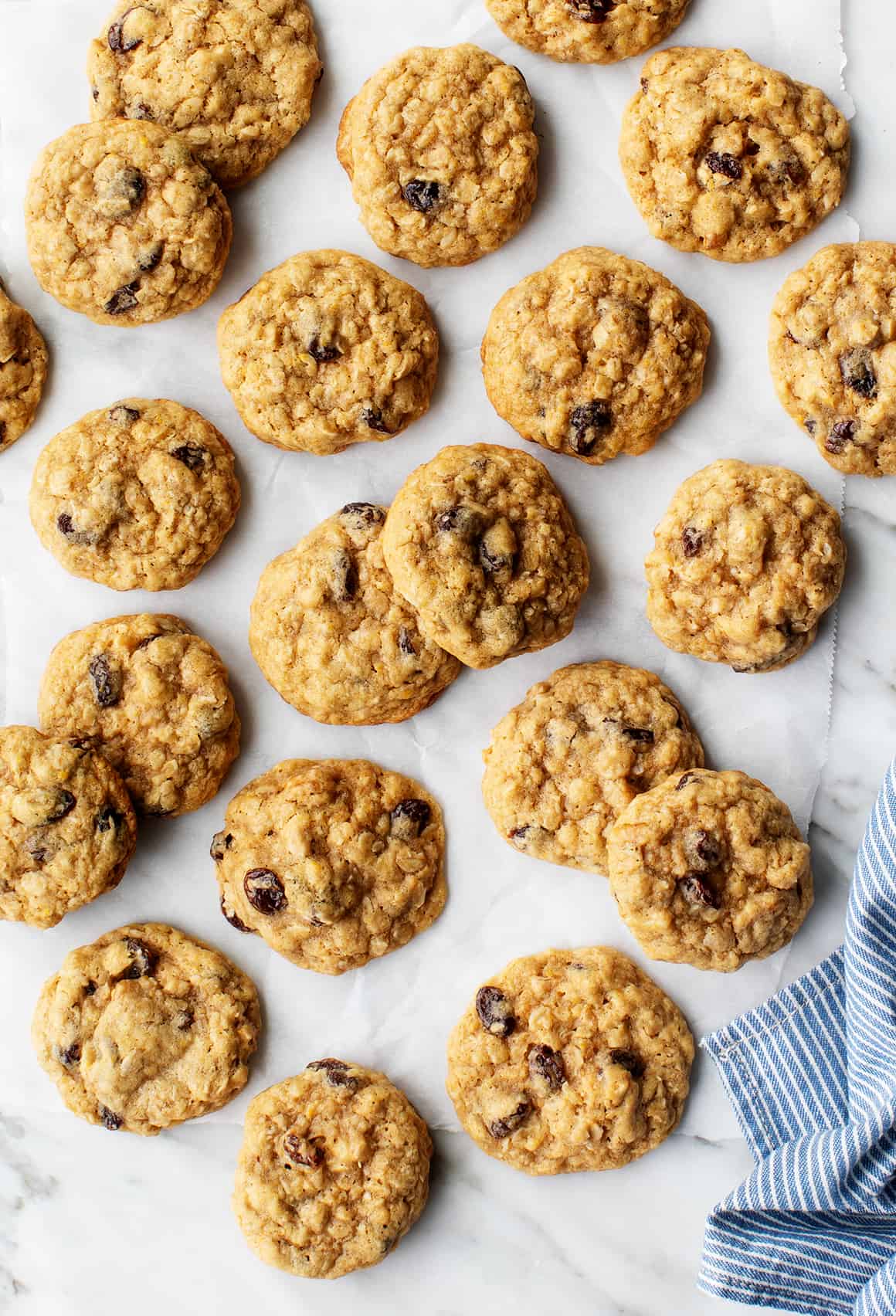 Perfect Oatmeal Cookies
They're soft, chewy, and warmly spiced – everything a good oatmeal raisin cookie should be.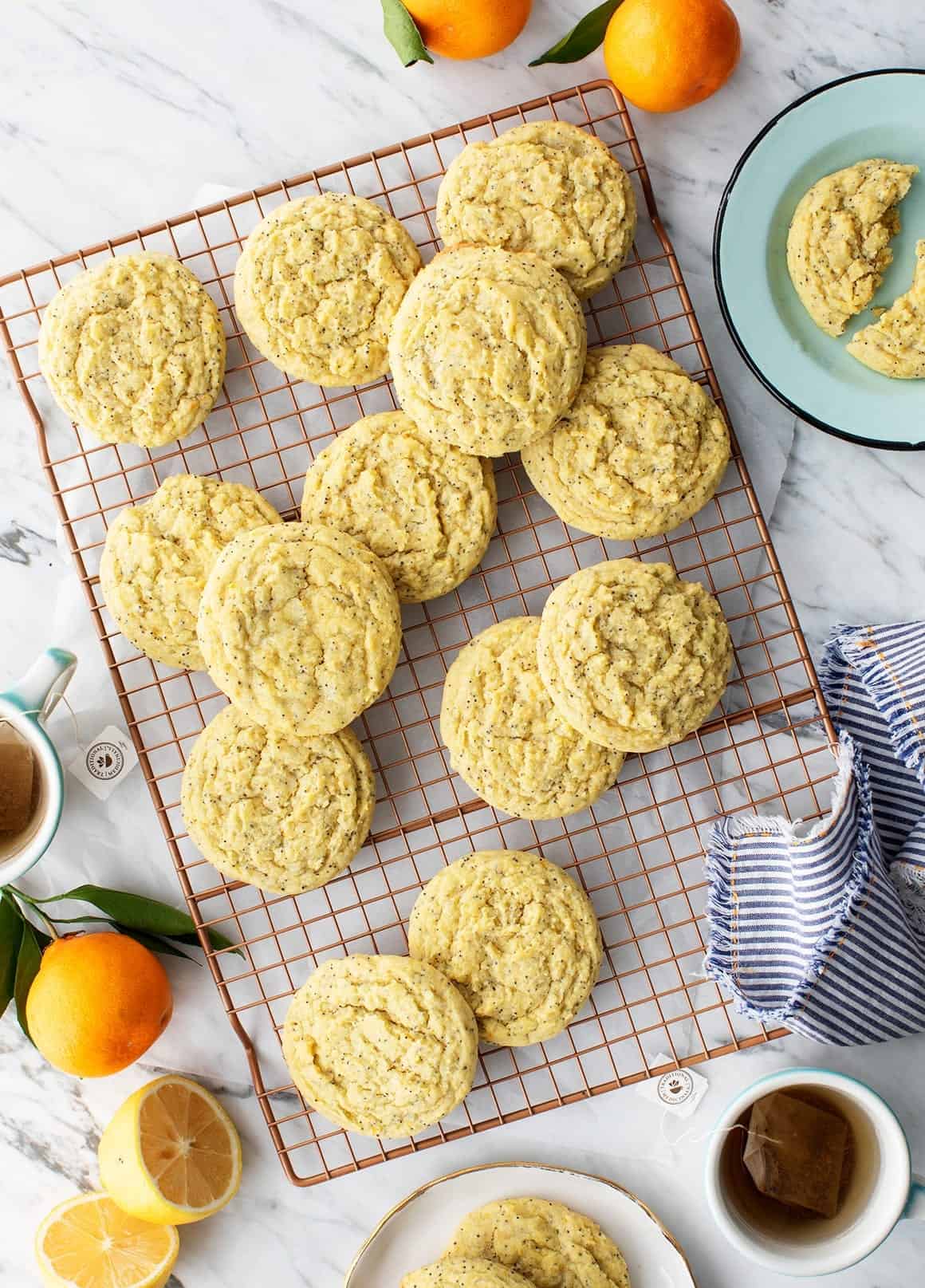 Lemon Cookies
One of my all-time favorite baking recipes! They have crisp edges, bakery-perfect chewy middles, and a lovely lemon flavor.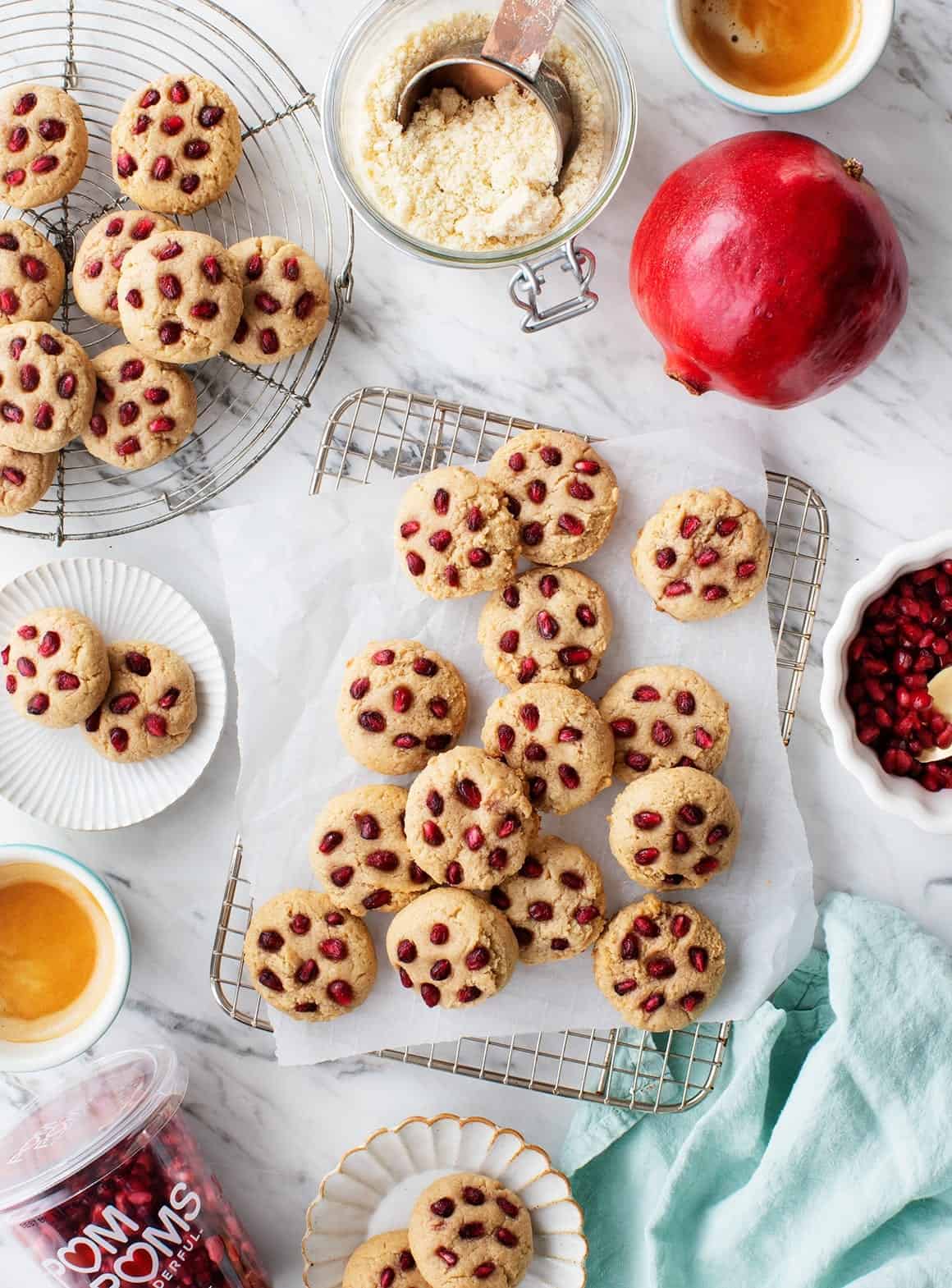 Tahini Cookies
I decorate these soft, warmly-spiced cookies with bursty pomegranate seeds. If you don't have any on hand, don't worry! Dried cranberries or chocolate chips would be great here too.
No Bake Cookies
Ok, ok, this isn't a baking recipe, strictly speaking. Still, these 7-ingredient no bakes are absolutely worth making. They have a chewy texture and an intense peanut butter chocolate flavor. What more could you want in a quick and easy treat?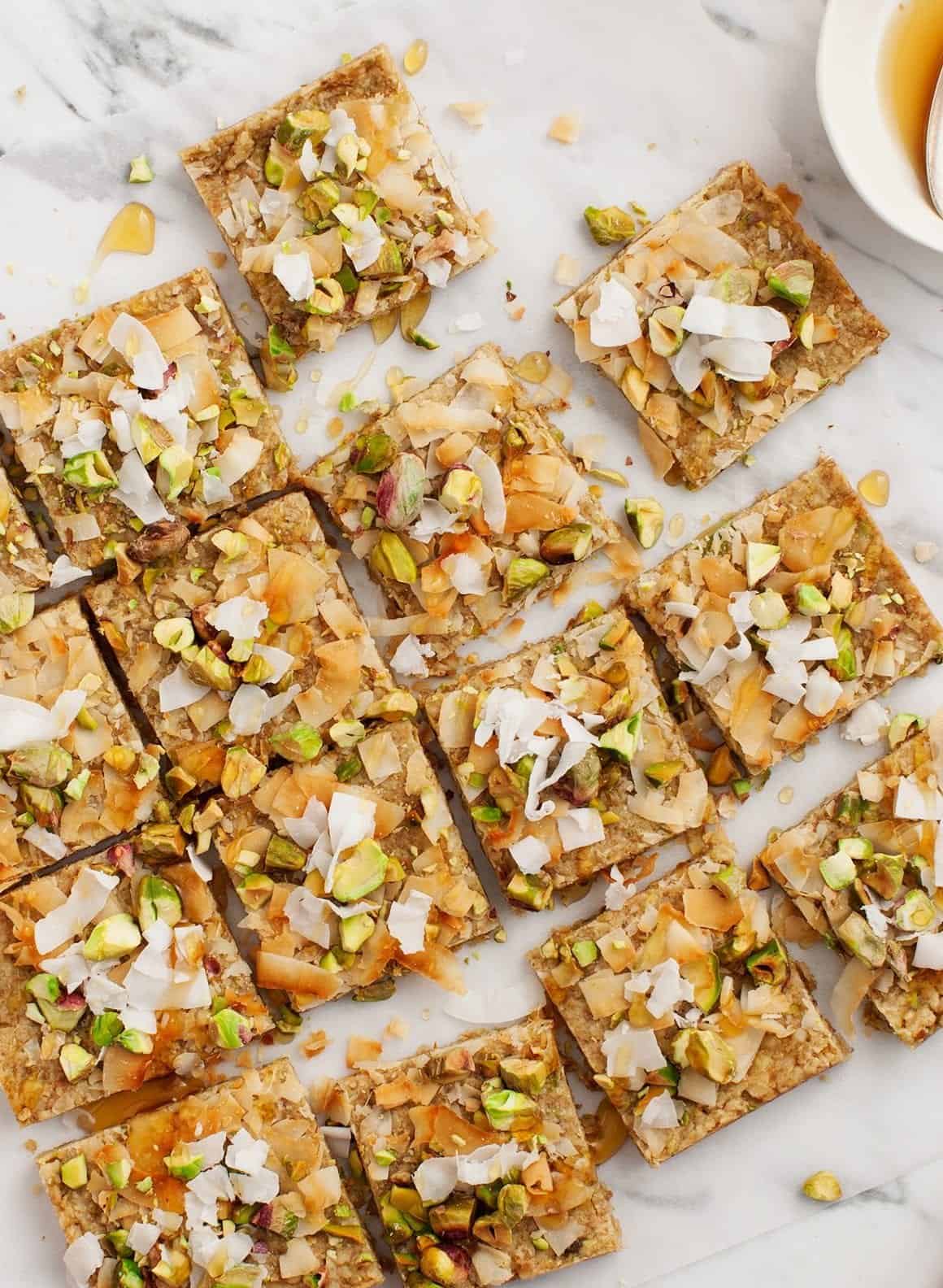 Pistachio Oat Squares
These 6-ingredient squares could pass for breakfast or dessert, which is good news, because you'll want to eat them all day long. If you don't have pistachios on hand, feel free to swap them for whatever nut you do.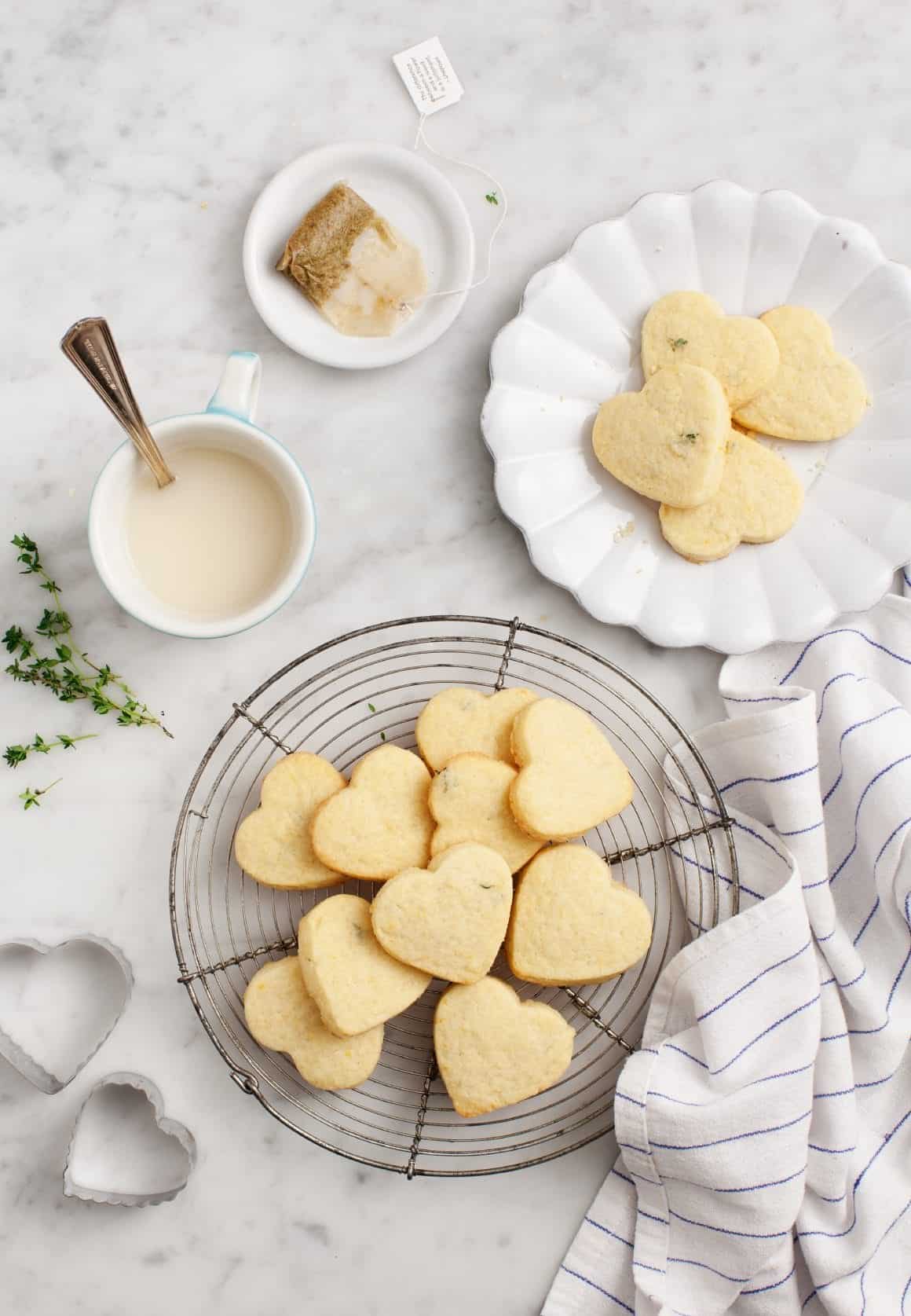 Lemon Thyme Shortbread Cookies
A Love and Lemons classic. These 7-ingredient cookies are bright, buttery, and perfect alongside a hot cup of tea.
Easy Quick Bread and Cake Recipes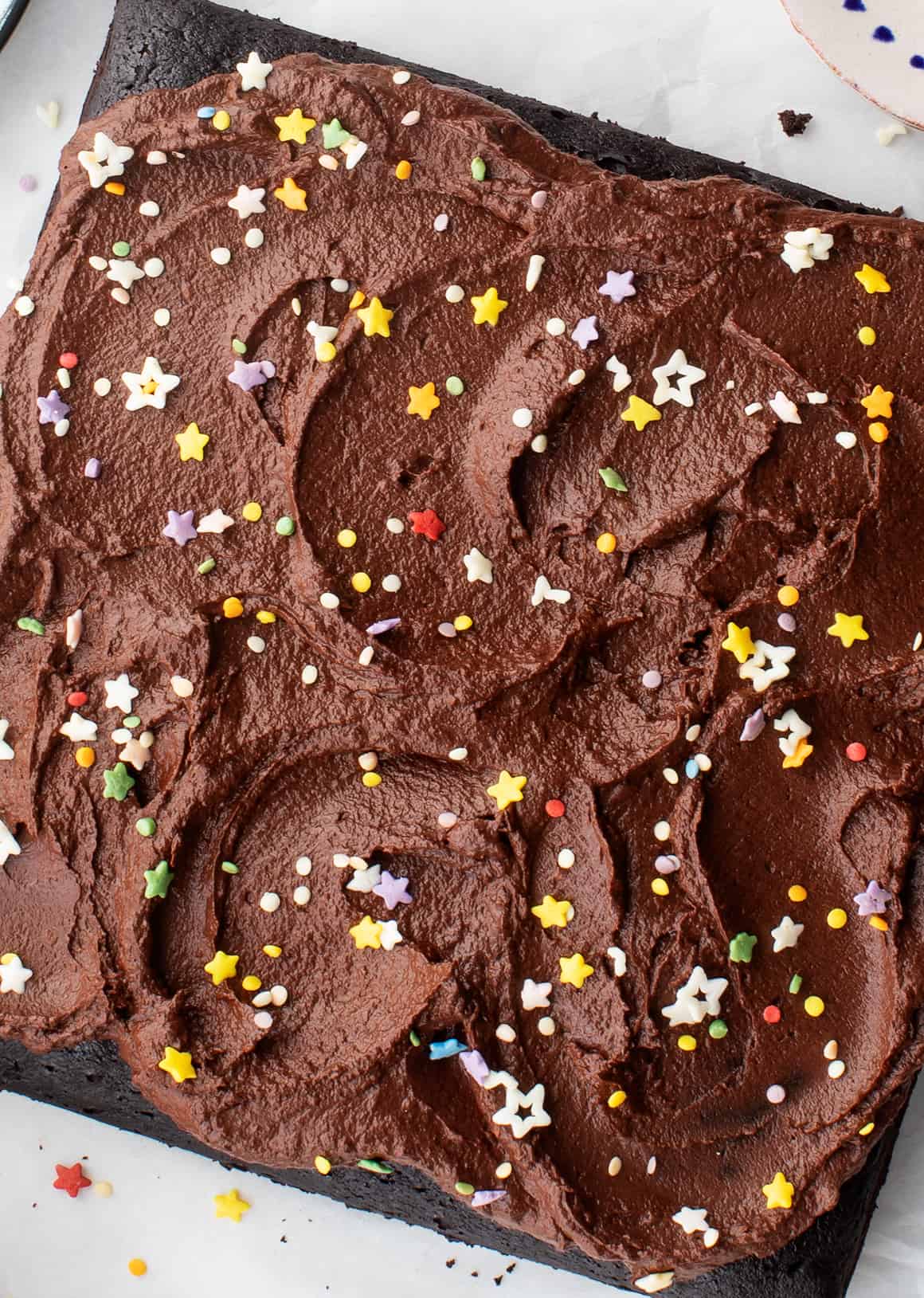 Vegan Chocolate Cake
Who needs cake mix when a rich, moist chocolate cake is so easy to make from scratch? To take this cake over the top, slather it with my luscious chocolate frosting! Tasting it, you'd never guess that there's a secret veggie ingredient (baked sweet potato!) hiding inside it.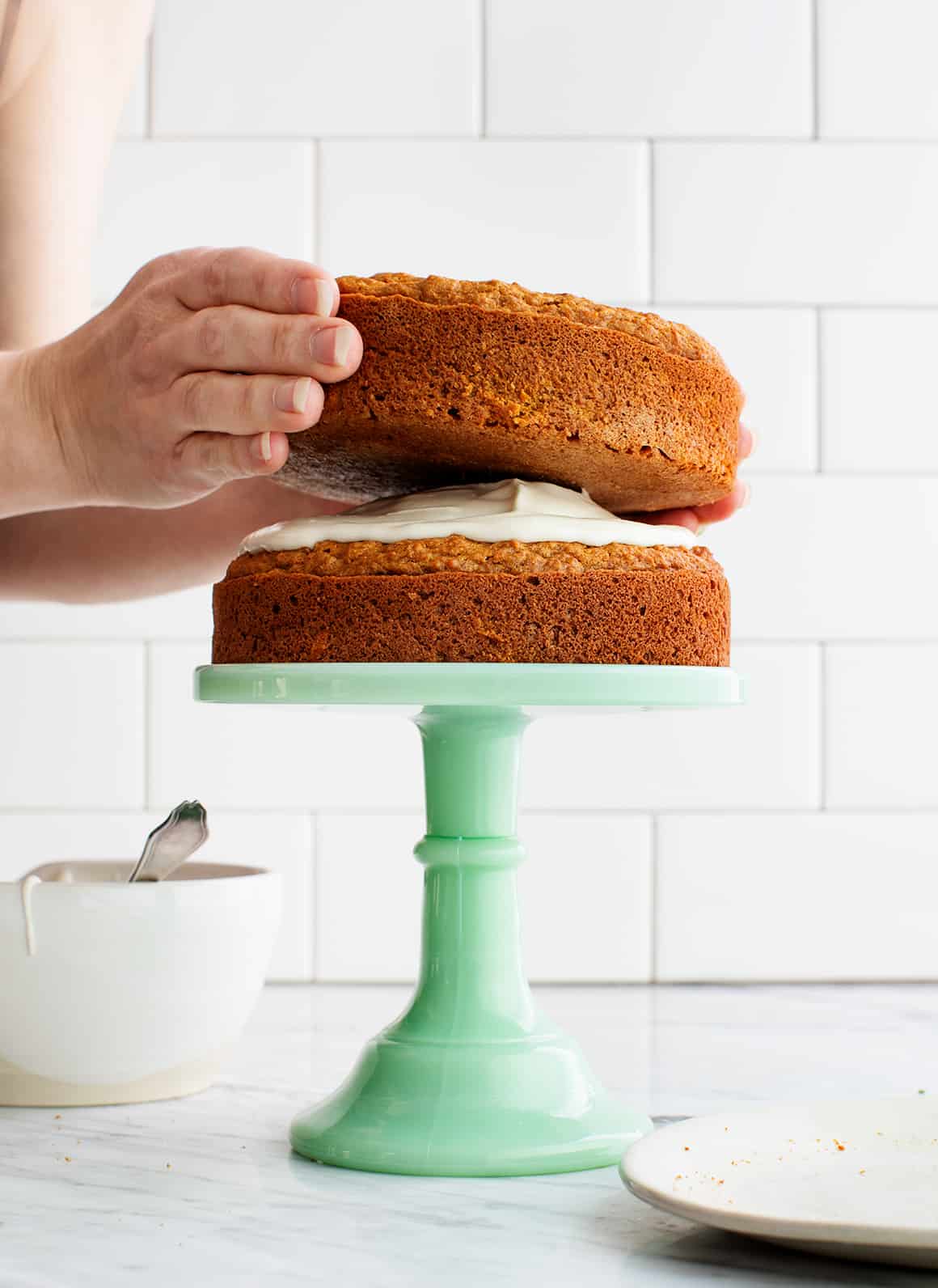 Carrot Cake
It's hard for Jack to pick favorites when it comes to baking recipes, but if he had to, this carrot cake would be his #1. It's moist, delicate, and warmly spiced – perfect for a celebration or anytime you're craving a sweet treat.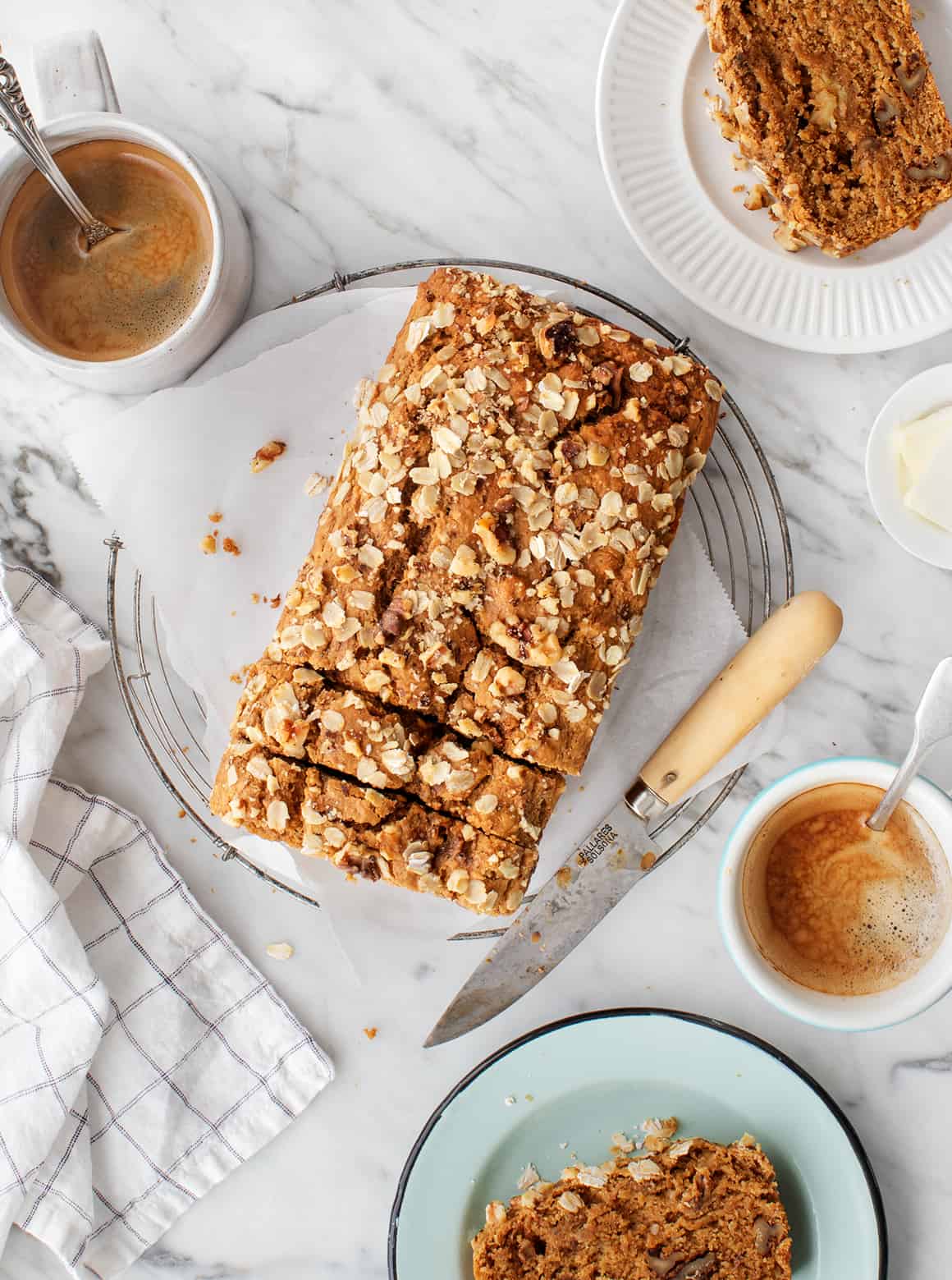 Banana Bread
This banana bread is on the healthy side, made with olive oil, almond flour, and whole wheat flour. Still, it's totally irresistible. Whenever I have it on hand, I can never help going back for a second (or third, or fourth…) slice.
Pumpkin Bread
It doesn't have to be fall for you to fall for this easy pumpkin bread recipe. 🙂 It's moist, warmly spiced, and filled with pumpkin flavor. I'd happily devour a slice any day of the year!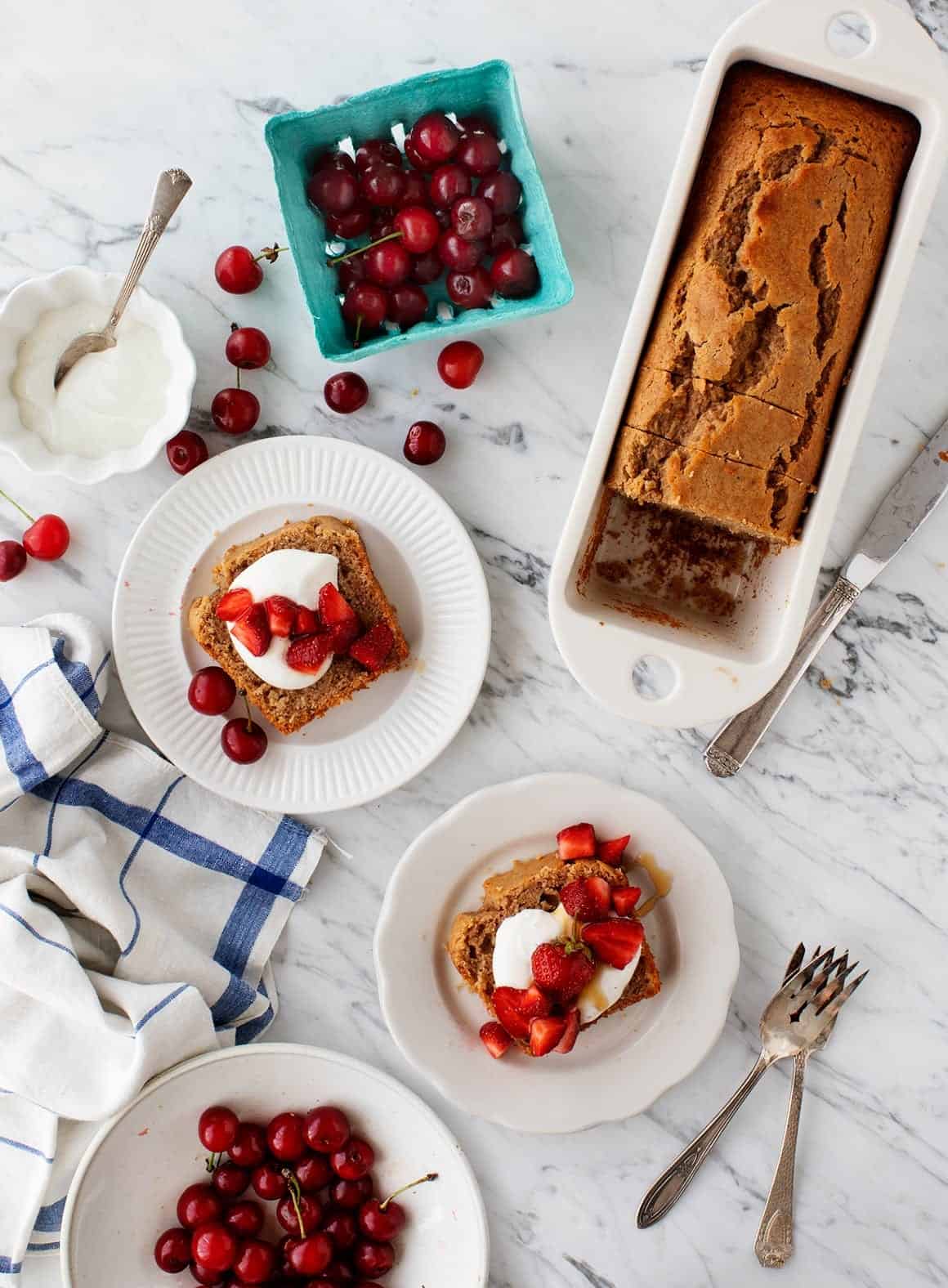 Yogurt Pound Cake
Many traditional pound cake recipes call for sour cream, so I thought, why not yogurt? It gives this simple loaf a wonderful moist texture and lightly tangy flavor. Serve it on its own, with yogurt and fruit, or with a dollop of coconut whipped cream for a more decadent dessert.
Creative Baking Recipes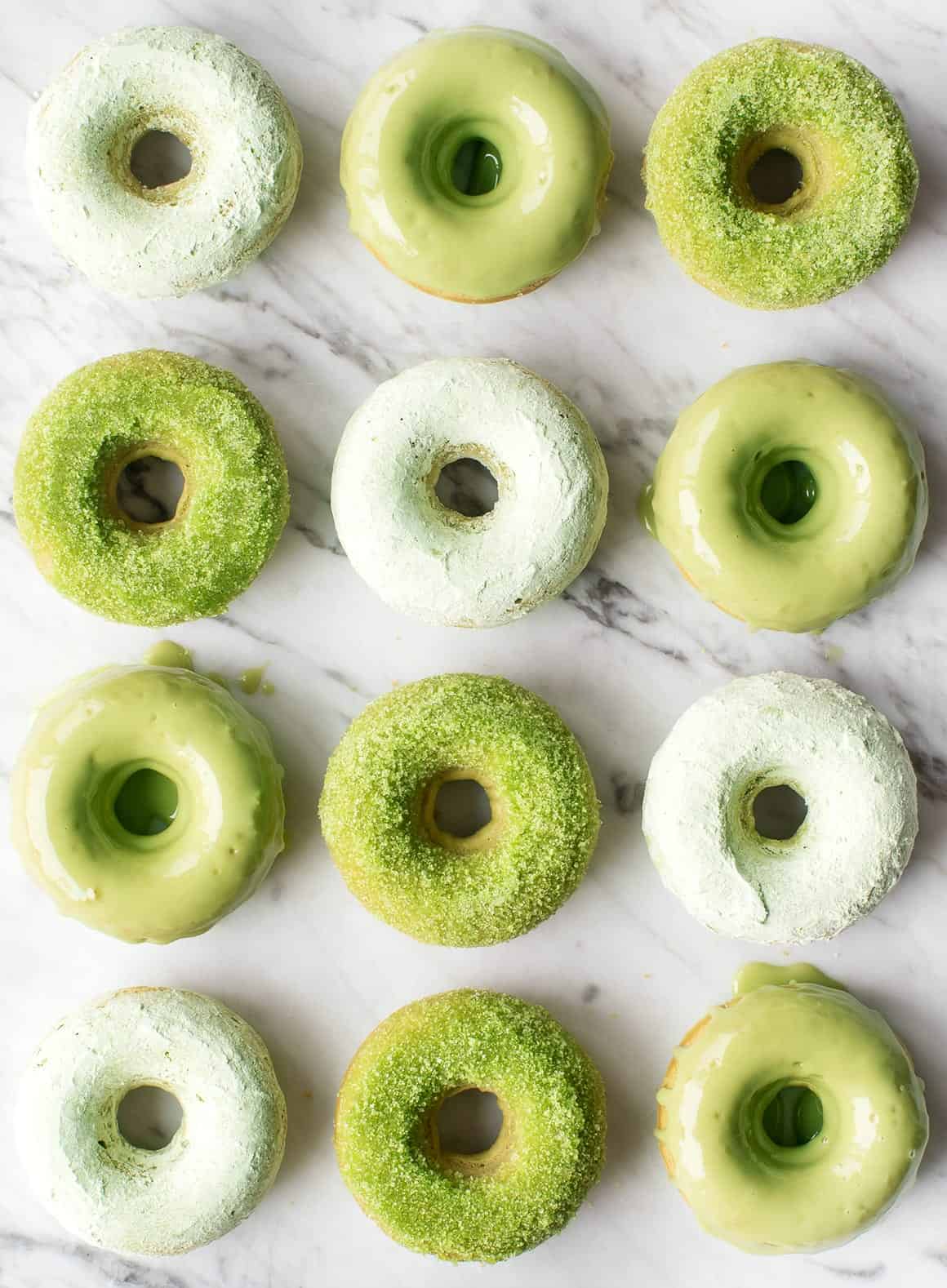 Matcha Baked Doughnuts
St. Patrick's Day is right around the corner, and these adorable baked doughnuts are the best way to celebrate! In addition to decorating them with matcha (3 ways!), I mix it into the batter, so they're green through and through.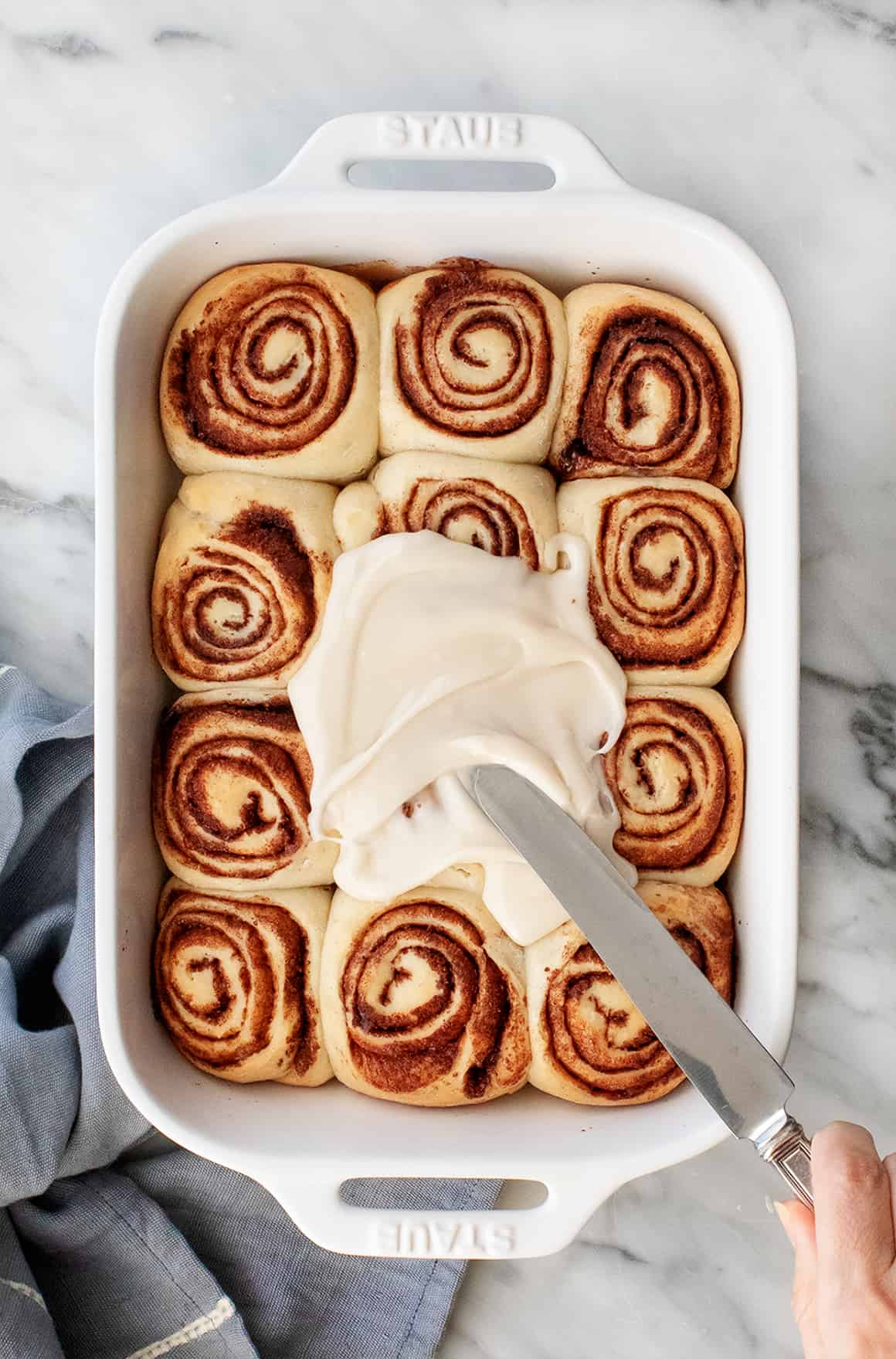 Cinnamon Rolls
If you've never made cinnamon rolls from scratch, try this recipe ASAP! It's really fun and easy to make, and it only calls for a few simple ingredients. Plus, it yields soft, gooey rolls that are bursting with brown sugar and cinnamon. What are you waiting for?
Muffins and Scones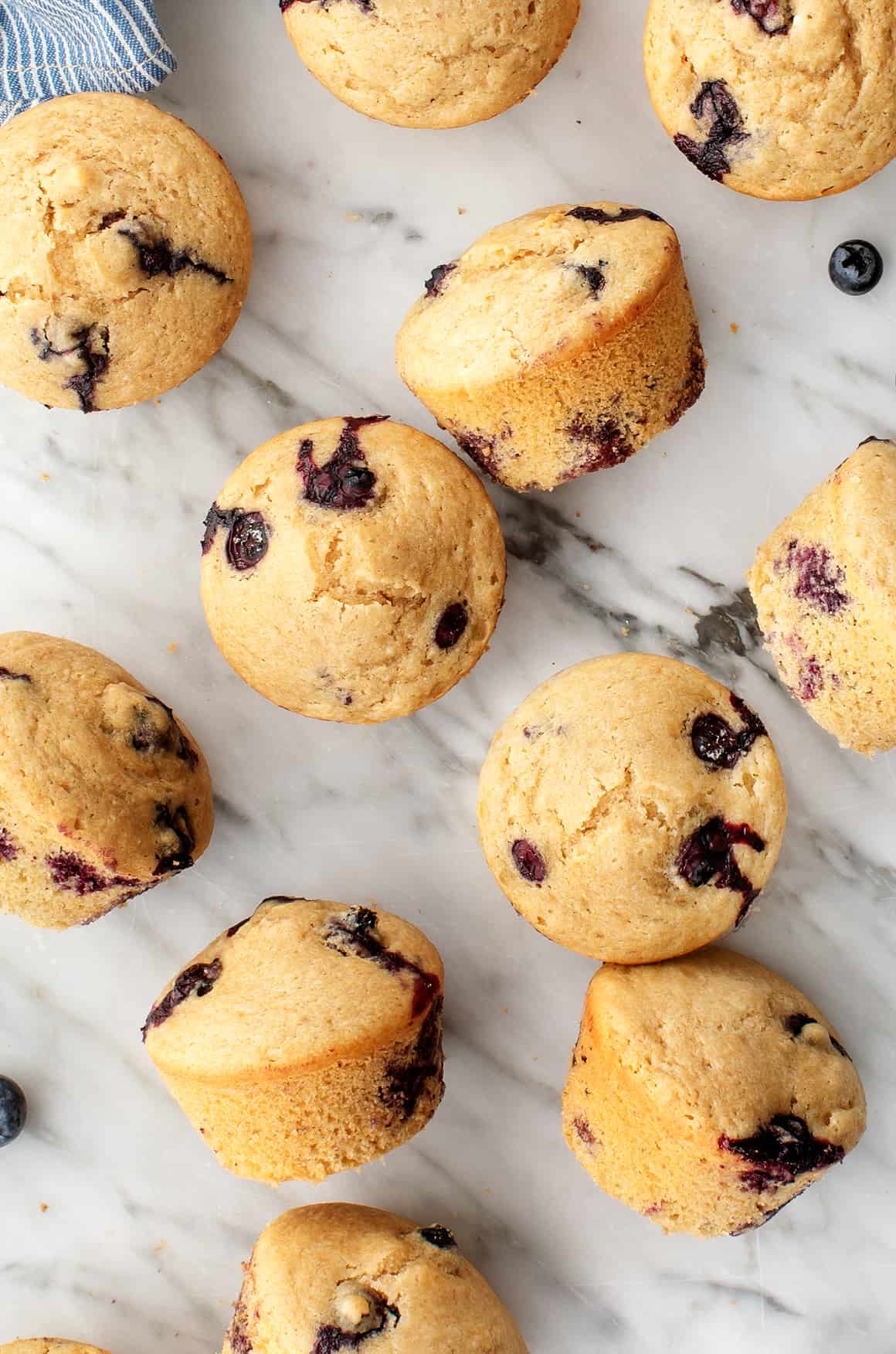 Blueberry Muffins
You don't need to have fresh blueberries on hand to make these light, fluffy muffins. Frozen berries straight from the freezer work just as well. No need to thaw!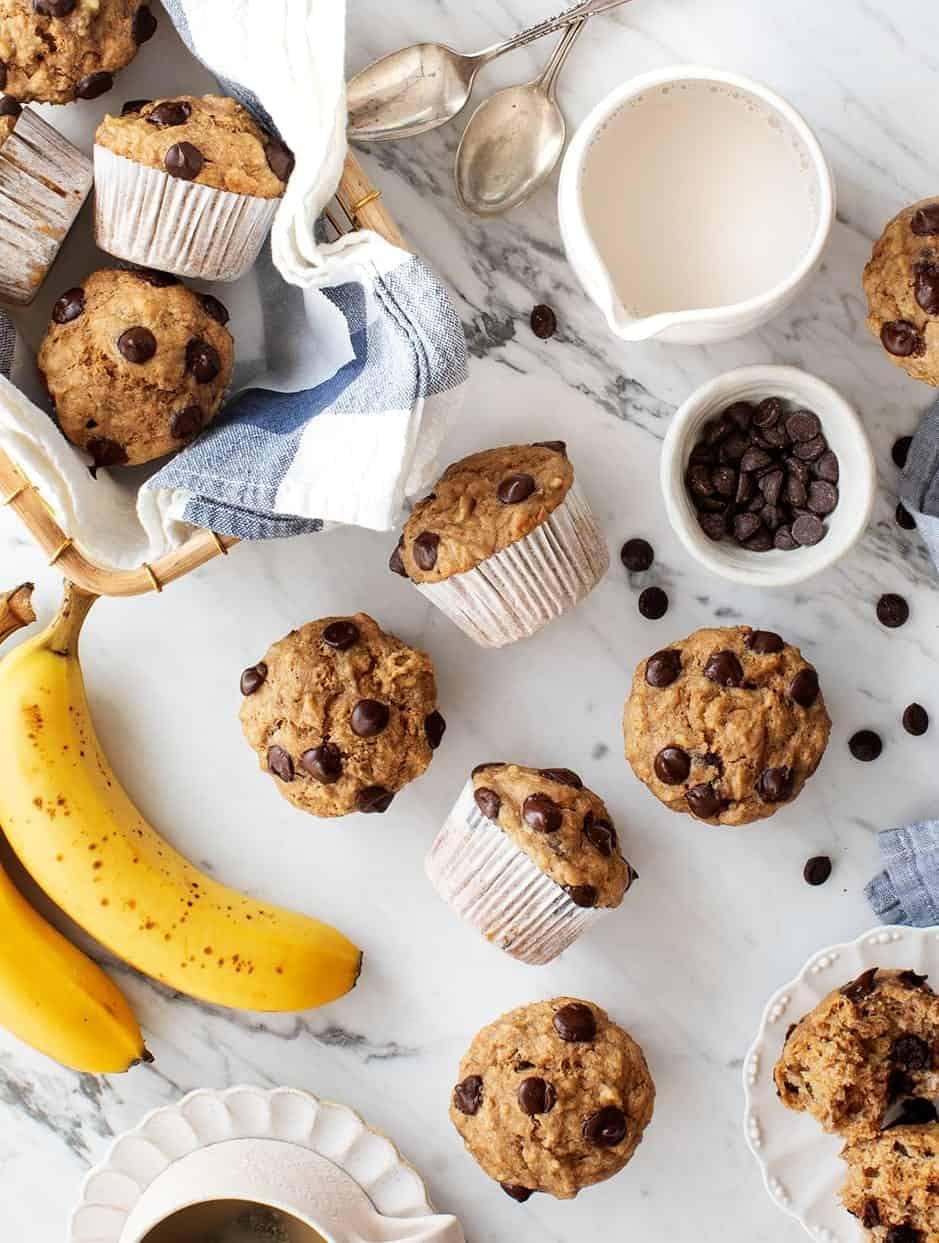 Banana Muffins
These vegan banana muffins check all the baked good boxes. They're moist, naturally sweet, and filled with spiced banana flavor. Of course, the fact that they're studded with melty chocolate chips doesn't hurt either.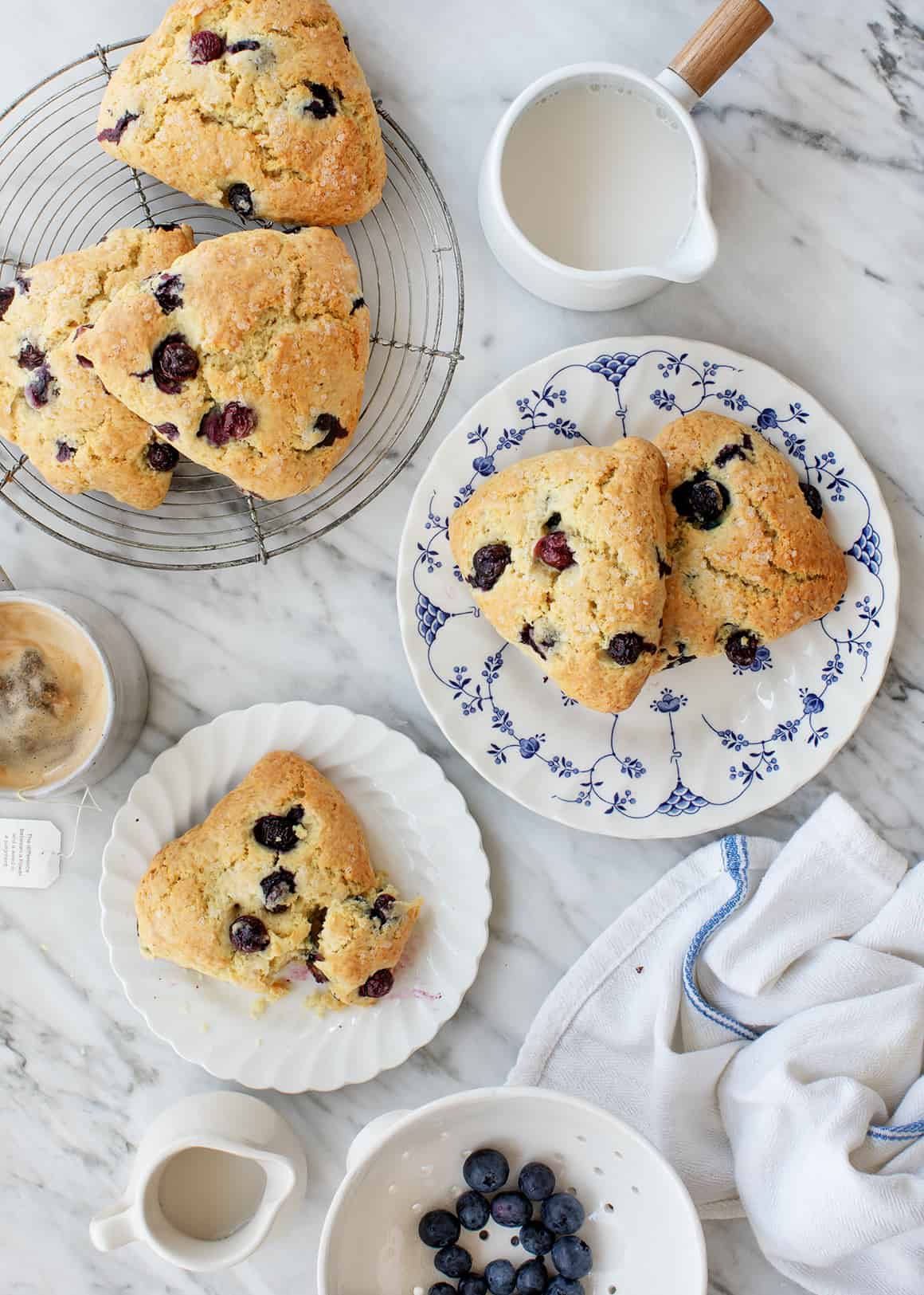 Blueberry Scones
A good scone can be hard to find, but frankly, these ones are perfect. They're crisp on the outside, moist in the middle, and packed with jammy berries all the way through. Like my blueberry muffins, these scones work just as well with frozen berries.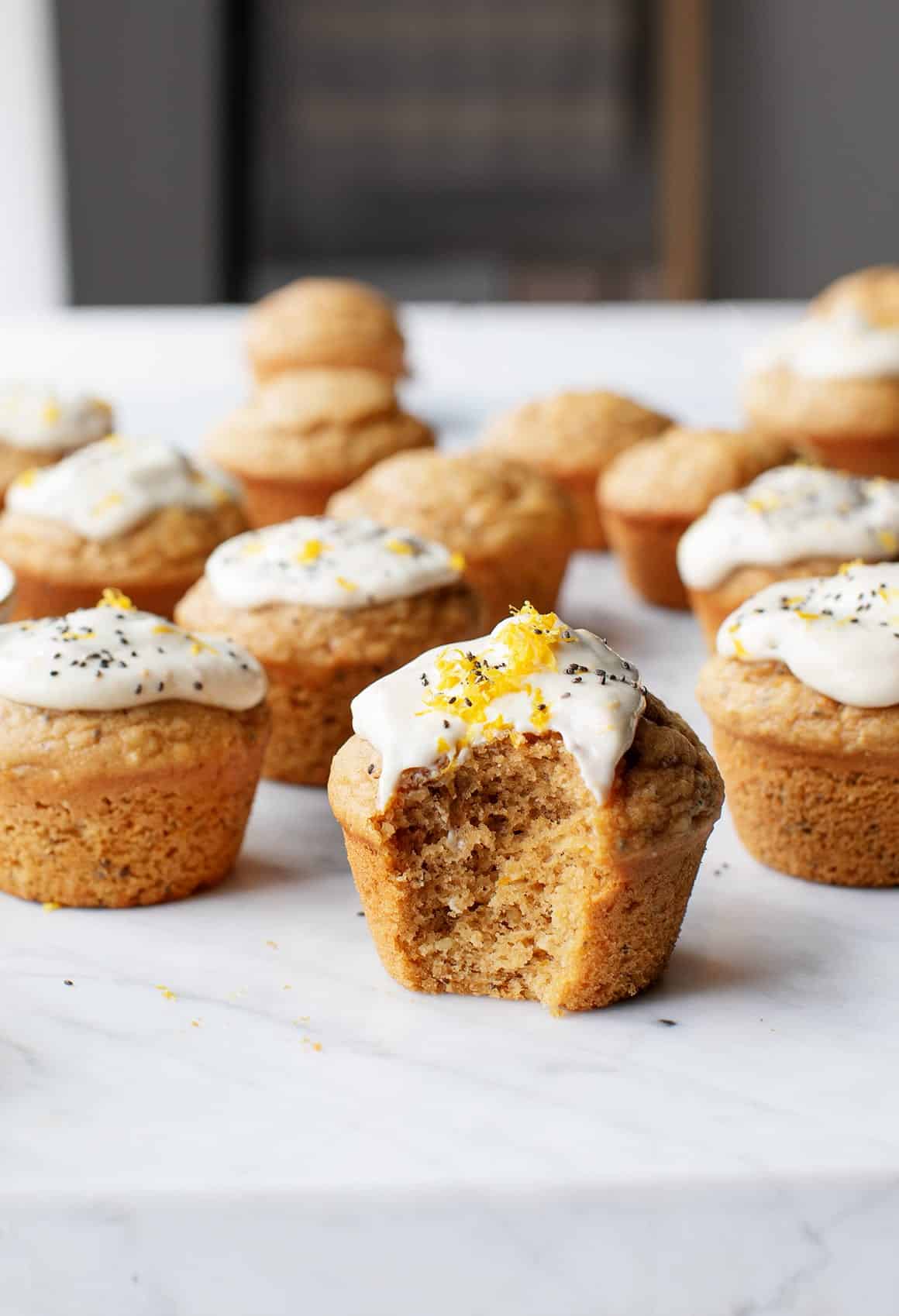 Vegan Lemon Muffins
Chia seeds give these soft, fluffy little muffins a lovely crunch and a healthy dose of omega-3s. You can feel good about eating them for breakfast, but they can also pass for dessert, especially with a zesty cream cheese frosting on top.
Savory Baking Recipes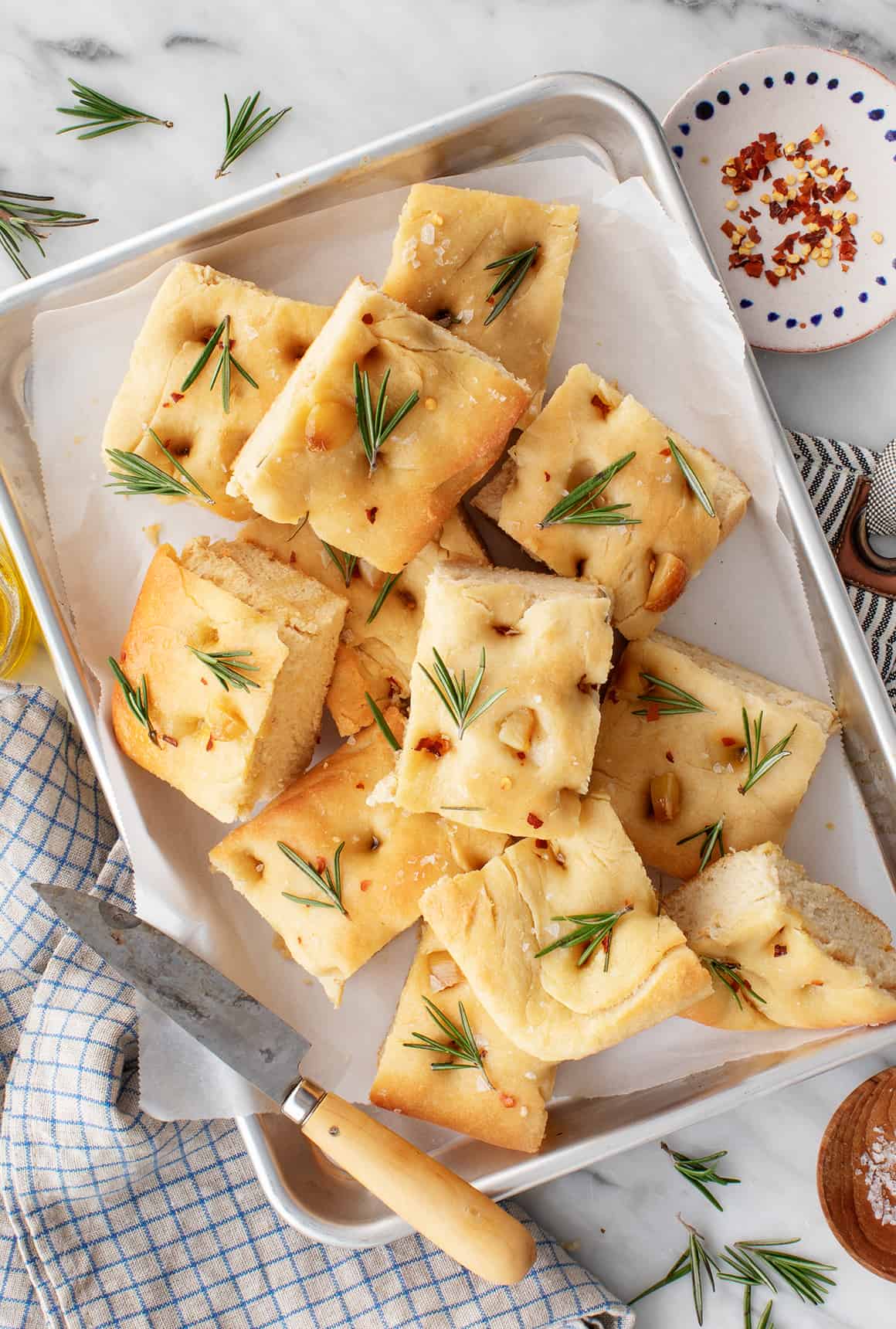 Rosemary Focaccia Bread
Olive oil, rosemary, and roasted garlic give this focaccia a rich, savory flavor. This recipe is a surefire way to impress anyone you cook for, but it's deceptively easy to make. I won't tell if you won't!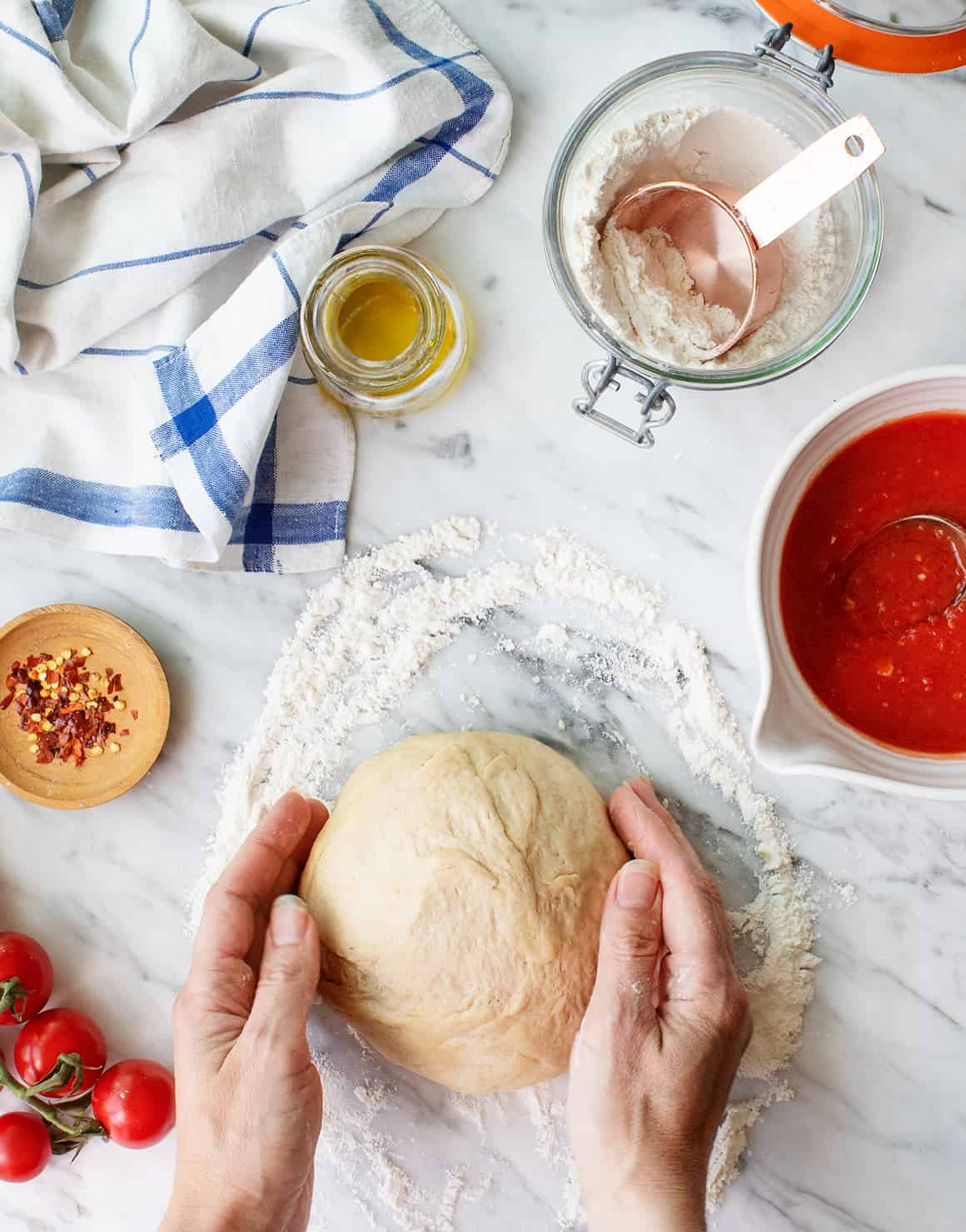 Homemade Pizza Dough
What's more fun than making homemade pizza?! This simple dough recipe is easy to make, and it transforms into a delicious crisp/chewy crust. Top it with my 5-ingredient pizza sauce or pesto and your favorite toppings to make a homemade pie that's every bit as good as one you'd get out to eat.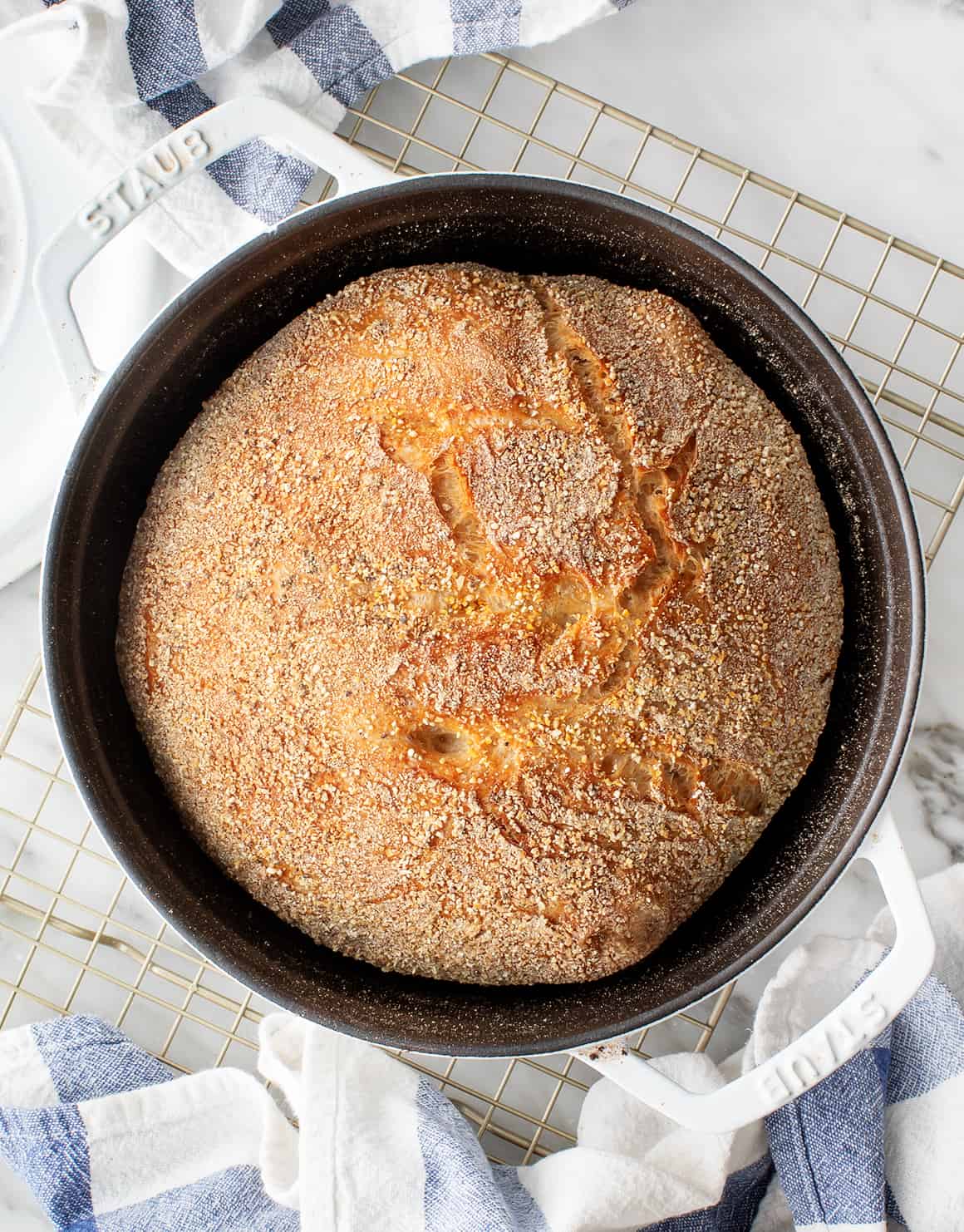 No-Knead Bread
Baking recipes don't get much easier than this one! The hands-on work is minimal here, but thanks to a long, slow rise, this bread comes out with a perfect golden crust and soft interior every time.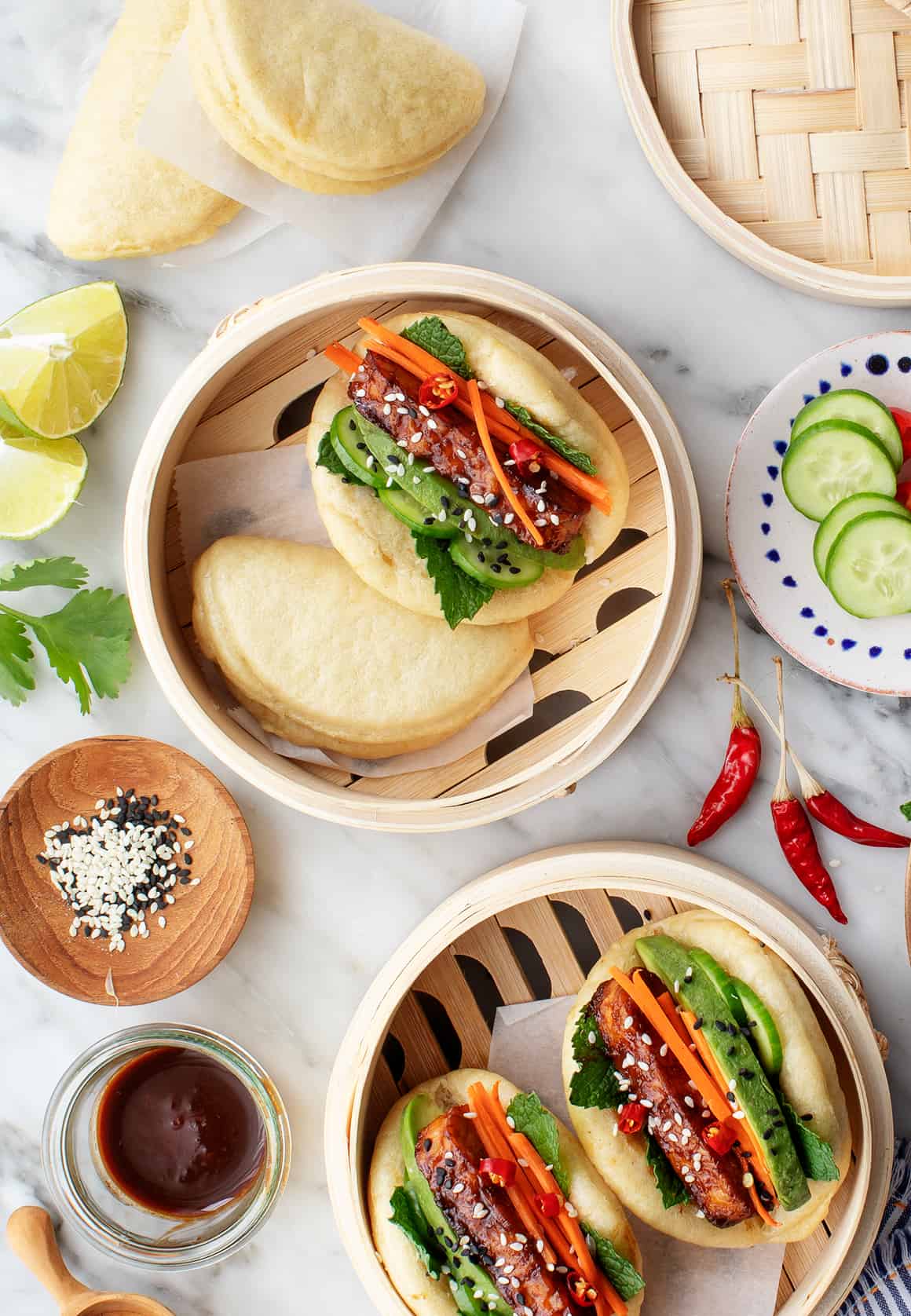 Homemade Bao Buns
These puffy little bao buns are one of our favorite cooking projects. Jack takes care of the dough while I prep a fun filling. Baked tempeh, herbs, and avocado are my go-to choices here, but if you don't have them on hand, any protein or veggie will do. The best part is the warm, soft bun surrounding them!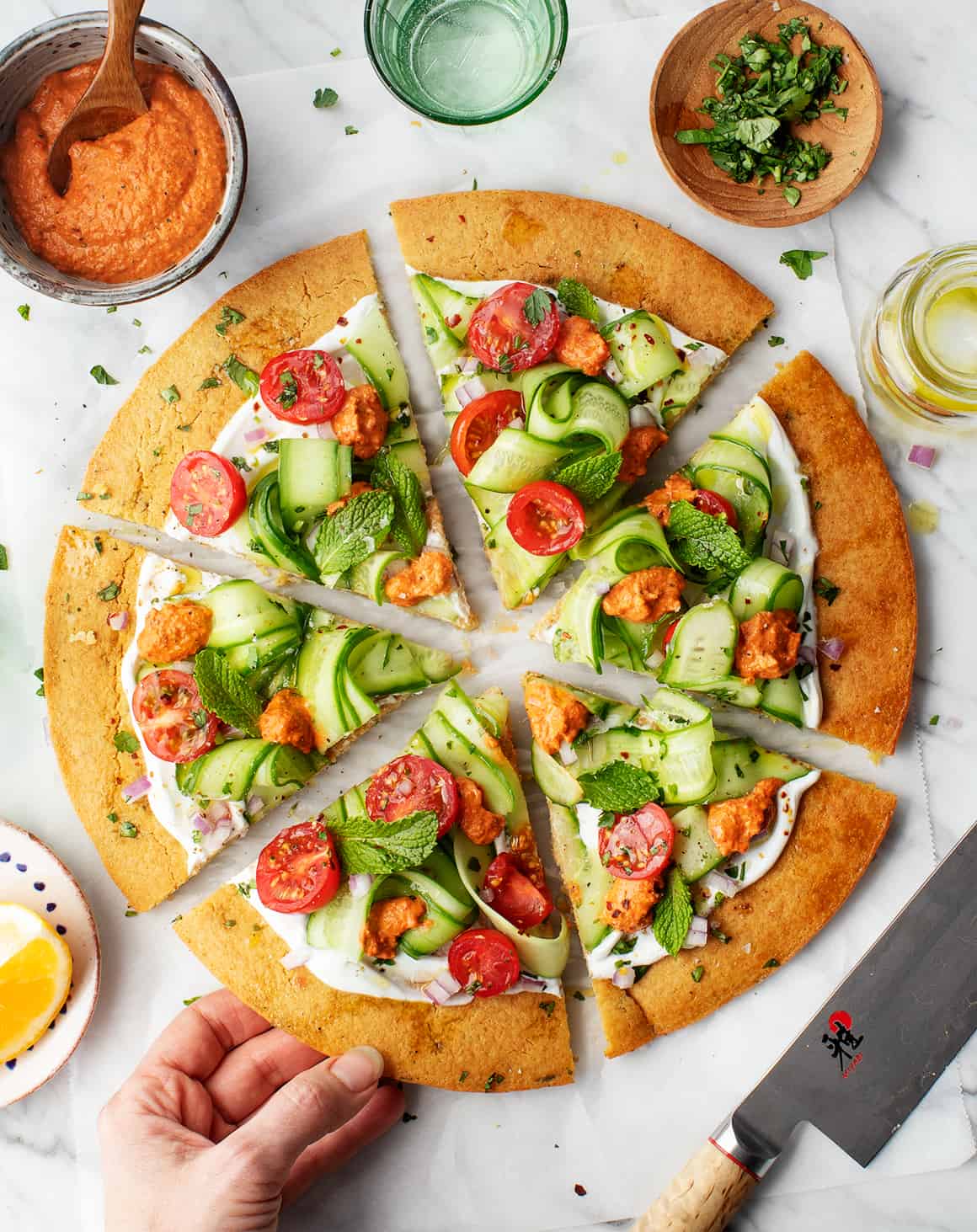 Falafel Flatbread
This chickpea flour flatbread is a great recipe for a gluten-free pizza night, but even if you're not gluten-free, you're going to want to try it. Spiced with cumin, coriander, and chili powder, the soft, hearty flatbread is delicious on its own, but if you want to take it to the next level, load it up with toppings. I love the fresh combination pictured, but hummus, pickled onions, tahini sauce, roasted red peppers, carrot ribbons, and/or olives would also be fantastic here.
Baking Recipes: Easy Brownies
Instructions
Preheat the oven to 325°F. Lightly spray an 8x8 baking dish with cooking spray and line it with parchment paper. Spray the parchment paper.

In a medium bowl, combine the sugar, flour, cocoa powder, powdered sugar, chocolate chips, and salt.

In a large bowl, whisk together the eggs, olive oil, water, and vanilla.

Sprinkle the dry mix over the wet mix and stir until just combined.

Pour the batter into the prepared pan and use a spatula to smooth the top. Bake for 40 to 45 minutes, or until a toothpick comes out with only a few crumbs attached (note: it's better to pull the brownies out early than to leave them in too long). Cool completely before slicing. Store in an airtight container at room temperature for up to 3 days. These also freeze well!