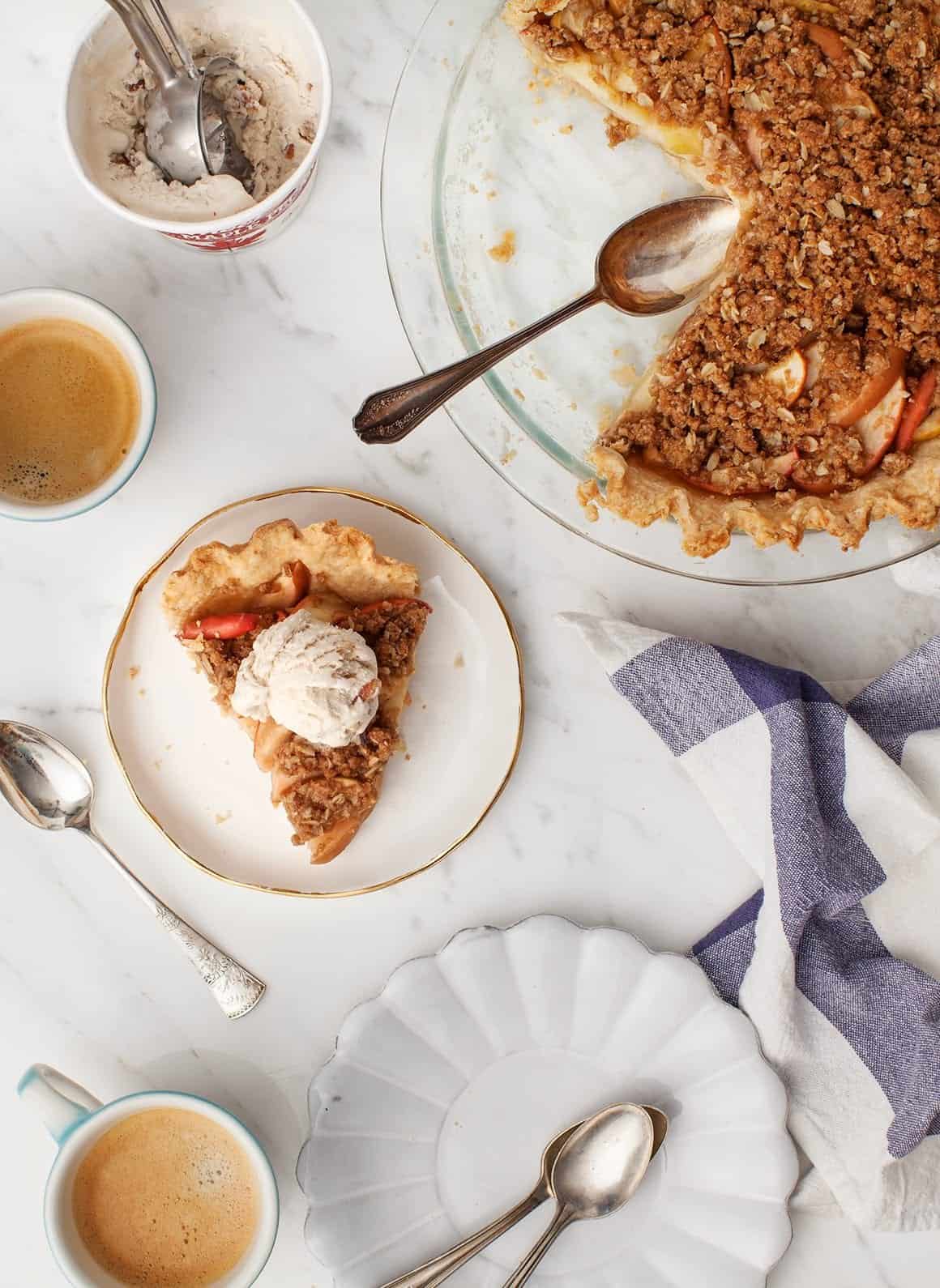 Hi all, this is Jeanine's husband Jack and, well, it's fall. We all know what that means… pie! Lots of it.
Pie was a fixture for my holiday meals growing up. My mom made it, my sister made it, I'm pretty sure most of the family made it. There was always more than enough pie to go around. Of course, there was one person who never, ever made pie. Me.
It turns out that Jeanine had a similar story – all of the pie she ate was made or brought by other people. This felt like a perfect project for our partnership with Wolf and their Reclaim the Kitchen initiative. The goal of Reclaim the Kitchen is to inspire people through practical meal ideas and tips to get in the kitchen and spend quality time with loved ones by preparing and enjoying food together. What's fun about this recipe is that we split the pie responsibility in half – I did the crust, she did the filling, and it's great to see both of our hard work come together to make homemade pie from scratch.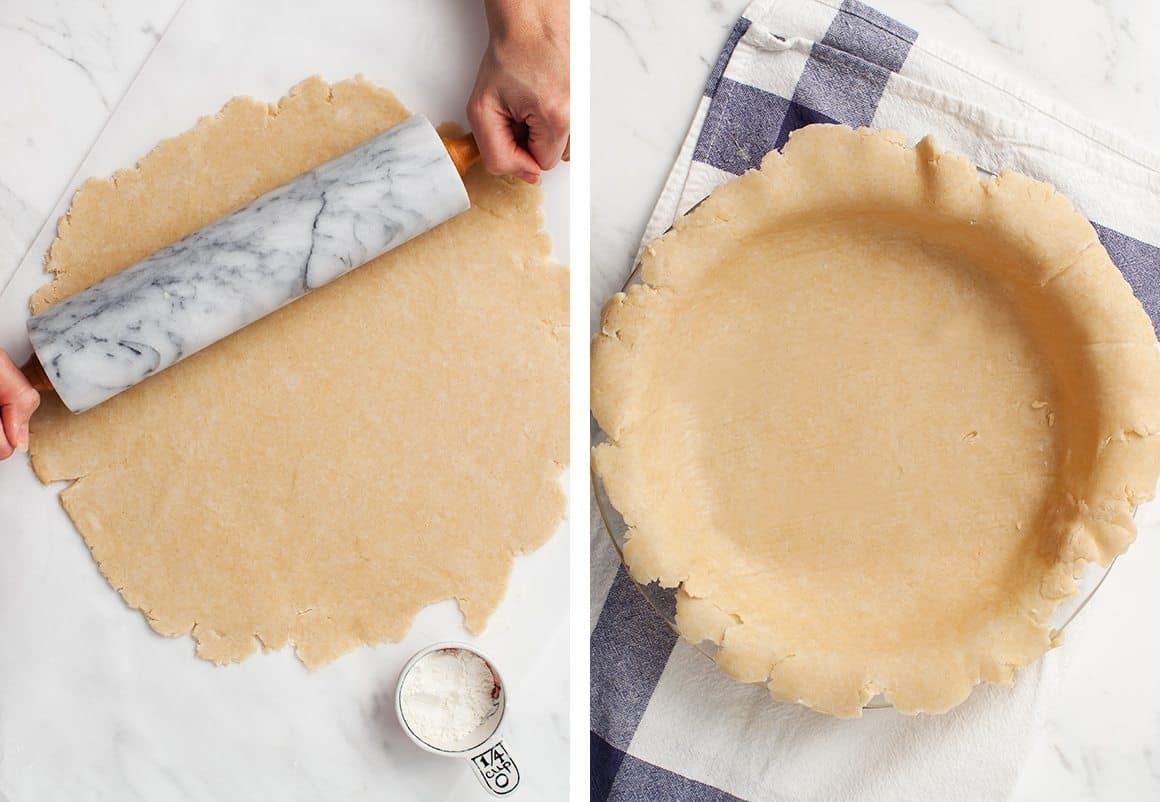 While pumpkin pie might be more popular at this time of year, Jeanine has a soft spot for soft apples, so our filling choice was quickly decided. As for the crust, we tried a few different versions. We found that we preferred the flakiness of a crust made with coconut oil over butter. Also, to make it a bit more wholesome we opted for half whole-wheat pastry flour and half all-purpose flour. So we somehow stumbled into making a vegan apple pie.

I have to admit – I was a bit intimidated by the crust. People talk about a lot of things that can ruin a pie crust, and reading pie crust recipes makes it sound like a really stressful experience. Well, it doesn't have to be. At the end of the day, pie dough is just dough. If (when) there's a hole or a thin spot, just tear off dough from somewhere else on the pie and patch it up. If (when) you set it in the pie plate and it's not perfectly centered, just slide it. If (when) there's a crack, just push the dough together. Thinking about it like this took much of the stress away.

While I was testing out my first pie crust (yes, I baked a pie crust with no pie), Jeanine worked on her filling. She kept it super simple and sliced up a bunch of apples (feel free to peel them if you like), tossed them with lemon juice, vanilla, and just a bit of maple syrup. Instead of a top crust, she made an oat crumble with lots of cinnamon and nutmeg.

So here you have it – our first homemade blog pie. Thanksgiving here we come!