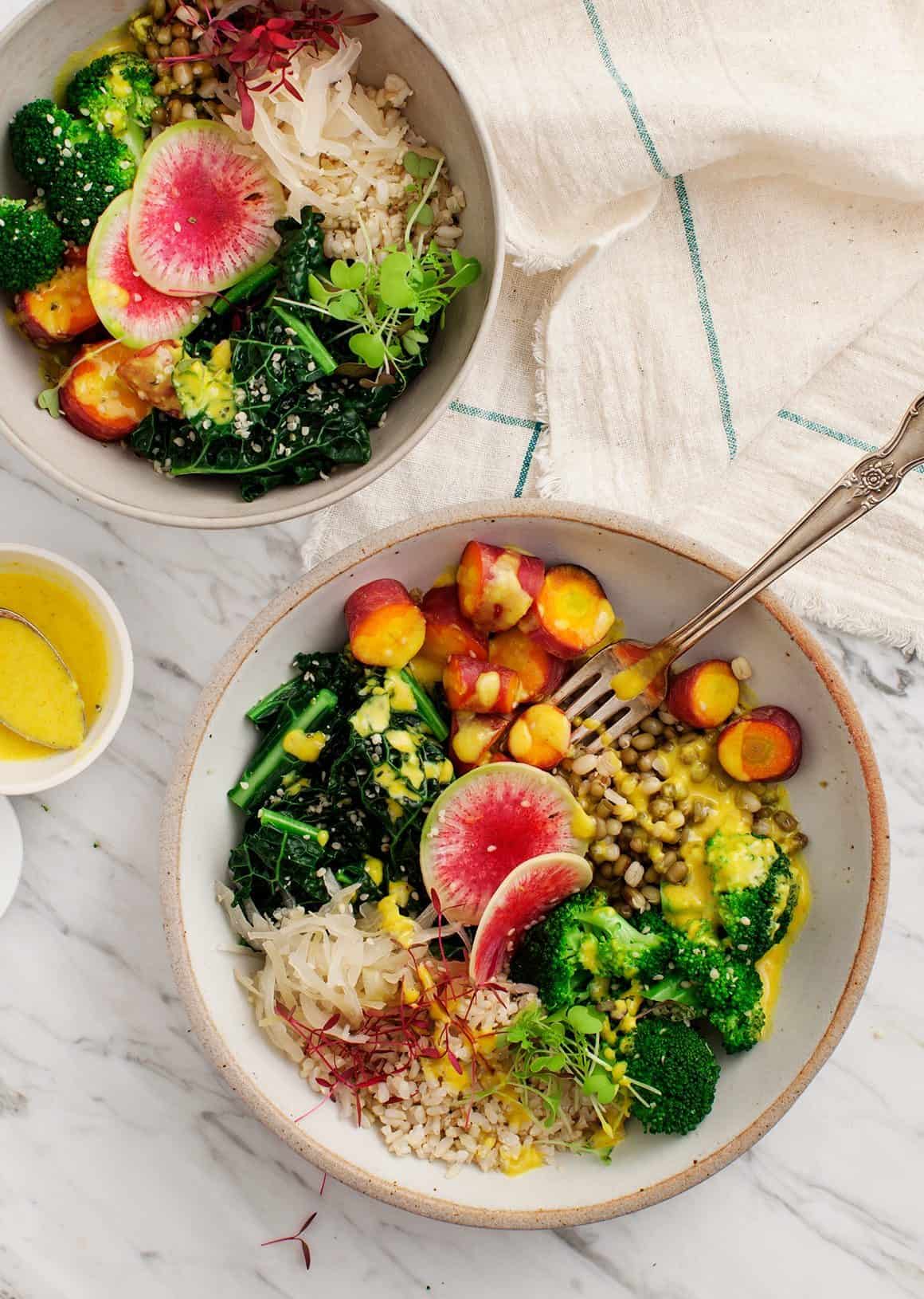 There's a macrobiotic restaurant in town called Casa de Luz that I love to go to when I'm in need a bit of a recharge… especially, the kind of recharge where I don't feel like cooking anything myself. When you walk in, there's an Ayurvedic proverb painted above the door that says "When diet is wrong, medicine is of no use. When diet is correct, medicine is of no need." I love this.
It's actually feels less like a restaurant and more like a yoga retreat or commune. There's no menu, just one meal served – it rotates daily but will always contain a grain, a legume, blanched greens, steamed vegetables, a pickled vegetable, and a delicious sauce. It may sound limiting, but I've honestly had some of the best sauce and vegetable pairings of my life here, so I used this basic template to build my own bowl.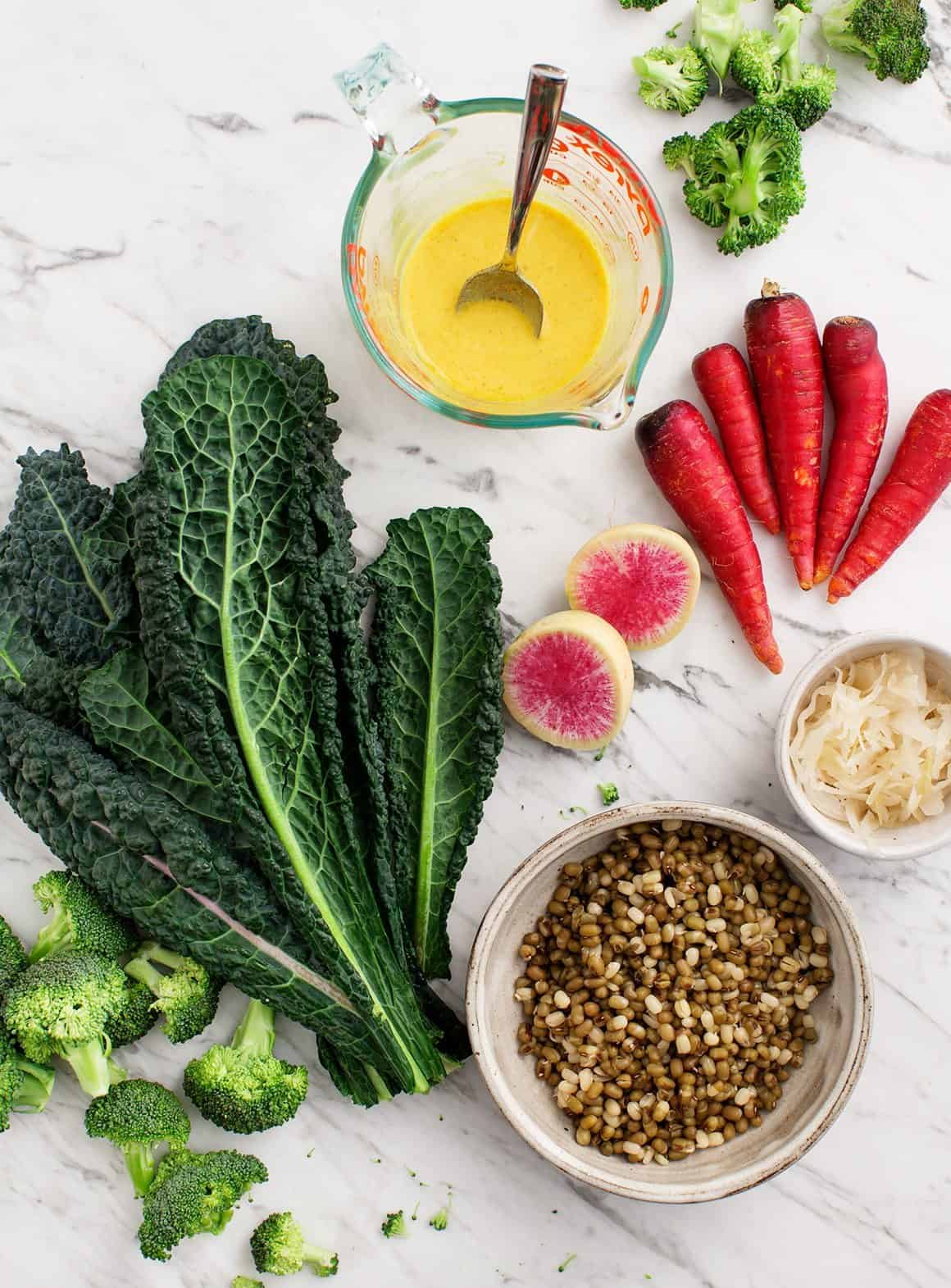 For my at-home "casa bowl," I included this delicious turmeric tahini sauce that I've been putting on everything. It's my favorite type of creamy sauce in that it doesn't require a blender so you can stir it together in no time – just be careful not to spill that turmeric on your countertops!
I steamed carrots, broccoli and kale – I think there's so much glory these days in roasting vegetables that we sometimes forget how good nicely steamed vegetables can be. I like to steam mine until they're just tender and far from mushy.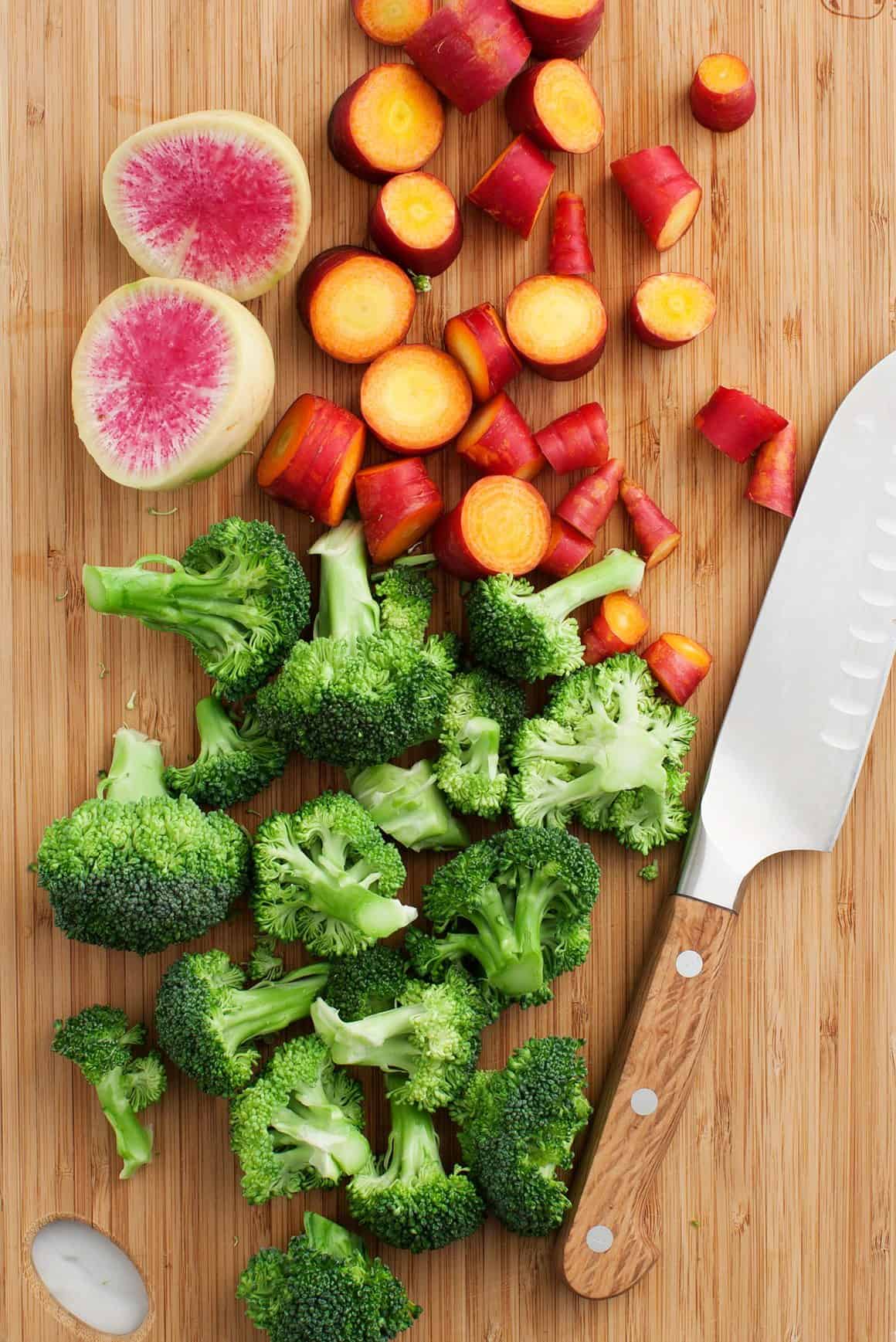 Usually, I would reach for chickpeas or black beans, but I went out of my comfort zone and gave mung beans a try. The nice thing about them is that they cook quickly. They have a bit of a funny taste (if you've never tried them before) but within this bowl they're perfection. You could always sub in lentils or chickpeas if you like.
And that's where the effort stopped – I took a few shortcuts by using frozen brown rice from Whole Foods and store bought (Bubbies) sauerkraut as my pickled vegetables.
These components all keep nicely in the fridge if you want to save the leftovers for lunch during the week.