To celebrate the launch of our new cookbook Simple Feel Good Food, we're giving away an AMAZING Vitamix blender! Find all the details below.
Did you see the Vitamix giveaway we had last week? Well, if you missed it, or if you entered but didn't win, I have good news: we're having ANOTHER one!
Our new cookbook Simple Feel Good Food has been out for almost a week(!), and we're giving away the Vitamix A3500 Ascent Series Blender (aka the best blender ever) to celebrate.
But first, if you've gotten a copy of Simple Feel Good Food and love the book, I would SO appreciate you leaving a 5-star review on Amazon or wherever you made your purchase. Reviews are the #1 way to get the word out about the book! It would mean the world if you wrote one. Thank you!
Here's how to enter our Vitamix giveaway!
Send an email to giveaways@loveandlemons.com.
Tell us which recipe from Simple Feel Good Food you'd love to make with a Vitamix blender!
The giveaway ends May 5. Make sure to send in your email by then!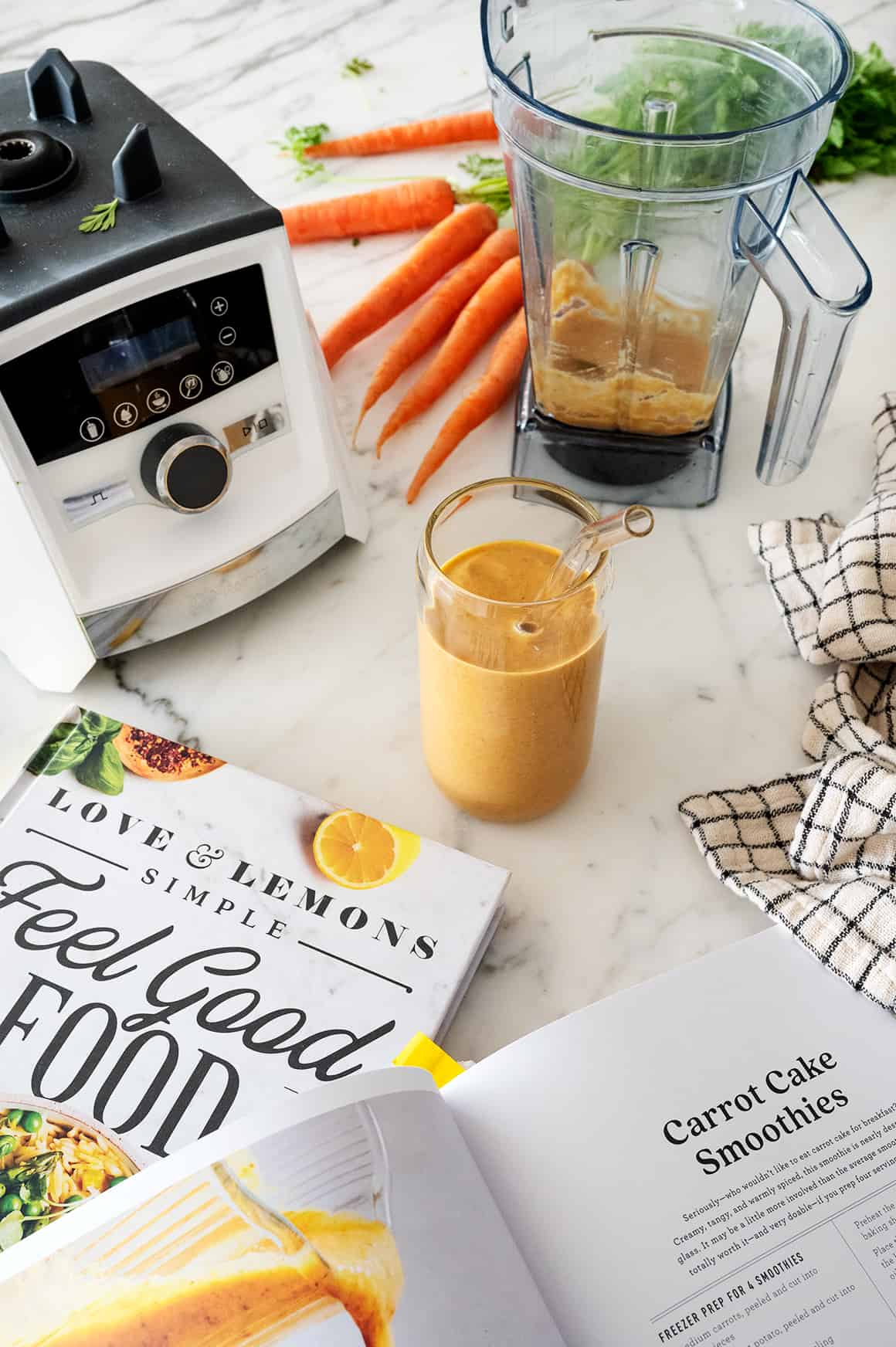 I use this blender daily—for me, it's a kitchen essential. I know you'll love it too!
For those wondering, Amy Gingery was the winner of our last Vitamix giveaway. Congrats, Amy!