Healthy, delicious recipes to serve at your Memorial Day picnic or BBQ!
Is it Friday yet? I'm SO ready for the long weekend. After a whirlwind 2 days in Toronto this week promoting the book, I'm ready to relax, sleep in, and of course eat some yummy food! If you're hosting (or heading to) a picnic or BBQ this weekend – here are some very favorite Memorial Day veggie ideas:
Pictured above: Portobello Tacos with Creamy Jalapeño Sauce
First things first, get your guests a cocktail! Mix up a big batch of this ginger peach sangria. It's light and refreshing – my favorite summer cocktail. Serve it along with chunky Avocado, Black Bean & Corn Salsa and Cucumber Apple Green Gazpacho.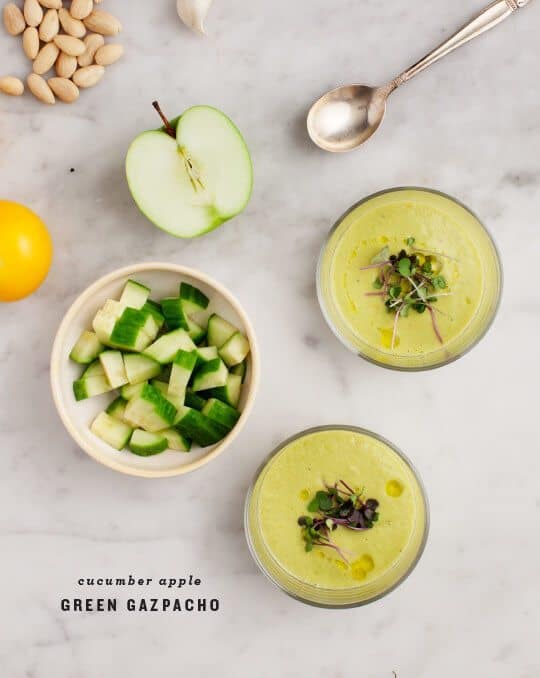 For a veggie main course, try the Portobello Tacos (pictured at the top of this post), Orzo Stuffed Peppers or Chickpea Avocado Salad Sliders.
On the side: Sara's Strawberry Tabbouleh and Grilled Corn on the Cob.
For Dessert: Gluten Free Chocolate Pecan Skillet Cookies with melty ice cream.
For Dessert #2 (since it's a holiday two desserts are allowed): Fancy S'mores! Put the Hershey bars away and gather a bunch of non-traditional toppings like crushed blackberries, almond butter, bananas and strawberries. Let your guests create their own customizable s'mores.