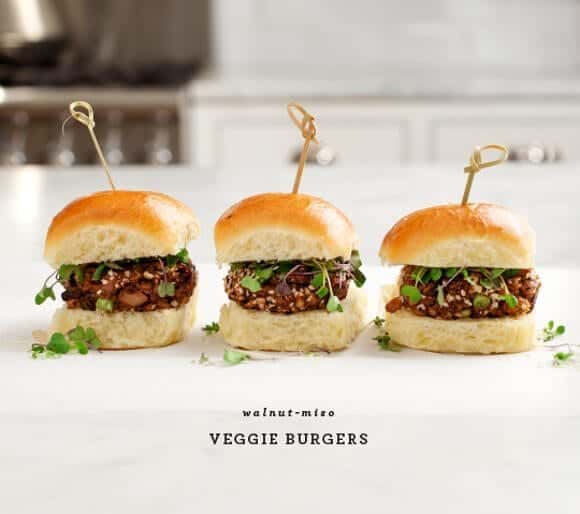 I'm so excited to be guest posting this recipe on A Cup of Jo's "best you'll ever have" series. Although, I have to say, it was a little bit daunting to come up with something that was going to be called "the best."
Of course we think this veggie burger is the best we've ever had… but since tastes are subjective, I'm hoping you at least find this to be "a pretty darn good one."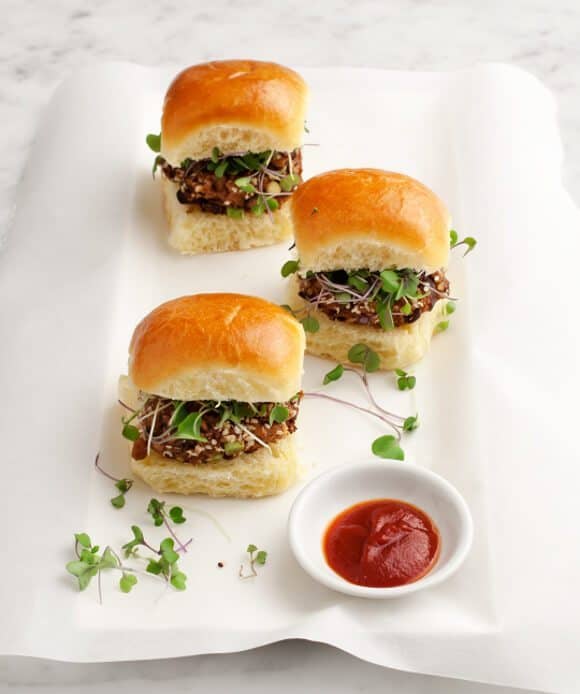 While I love both chickpea and black bean patties, I didn't go that route because I don't love them between bread… they can get a little dense and starchy for my taste.
However, this walnut-mushroom patty – perfect between bread. Chopped up mushrooms create a sort of meaty quality without becoming dry. The walnut-miso paste creates a really rich flavor, and also helps bind the burger together.
Since this is an asian take on a veggie burger, I stirred some sriracha into my ketchup… and not pictured (but delicious with these) are some sliced avocados and a little bit of Japanese Kewpie mayo.