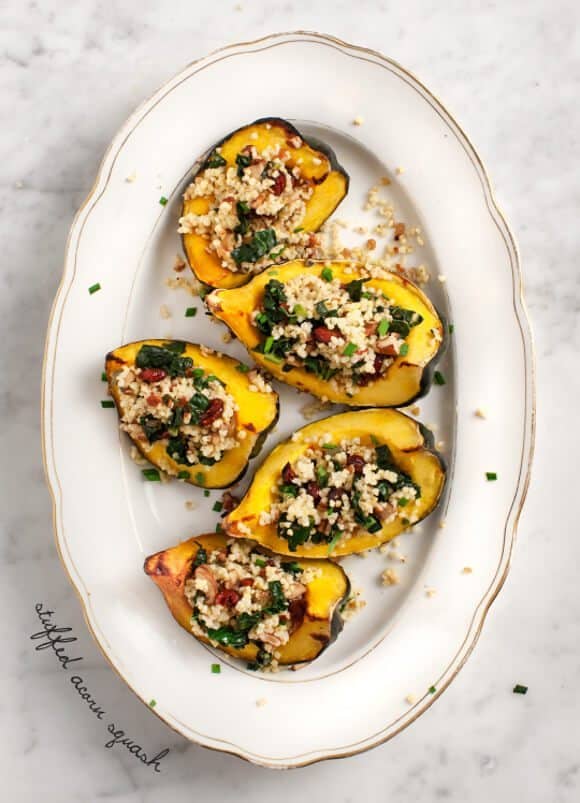 Over the years we've had more than a few untraditional Thanksgivings… the ones where we didn't make it to the family feast because flying during the holiday weekend is the biggest. hassle. ever. We've had a slew of friendsgivings, well before they were the cool hipster thing to do… One year, Jack and I spent a nice evening alone over a romantic dinner of butternut squash risotto… And I'll never forget the year I didn't fly home from college and I ate a can of tuna and frozen green beans. I know, so sad. But I had schoolwork to catch up on, and Publix frozen veggies were 10 for $1, so that was surely something to be thankful for.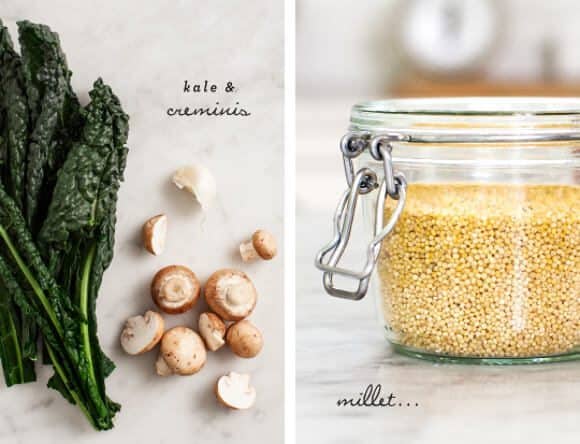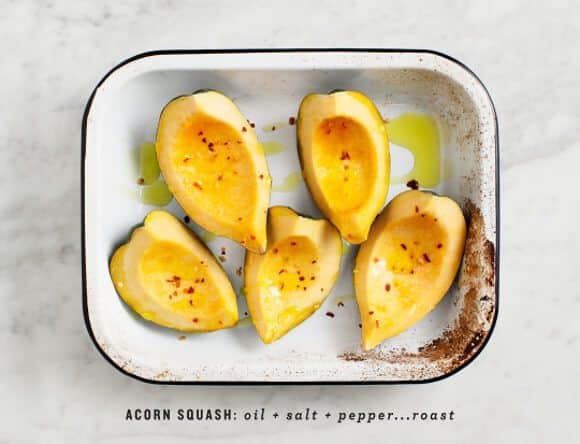 Last week, as we sat down to eat this dish, I couldn't help but think – if only I knew how to make this back then. It's not expensive, it's not at all hard… and it's practically Thanksgiving on one platter (minus the turkey of course, but I'm not a turkey eater). Creamy squash, hearty mushrooms, toasty pecans, and tart cranberries…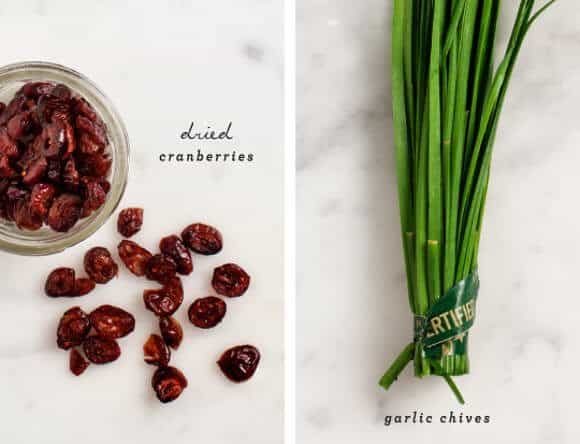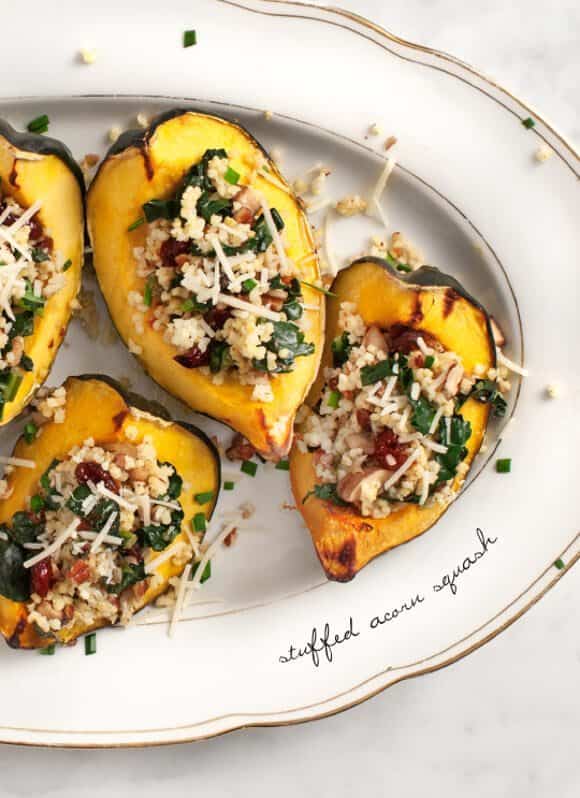 Of course, this would be a beautiful veggie addition to your thanksgiving table. It would also be a nice dinner for 2, or a hearty meal for 1 hungry college student + leftovers for the rest of the week. You could sub in quinoa here, but millet is my new favorite grain. It's still gluten free, but tastes just like couscous.