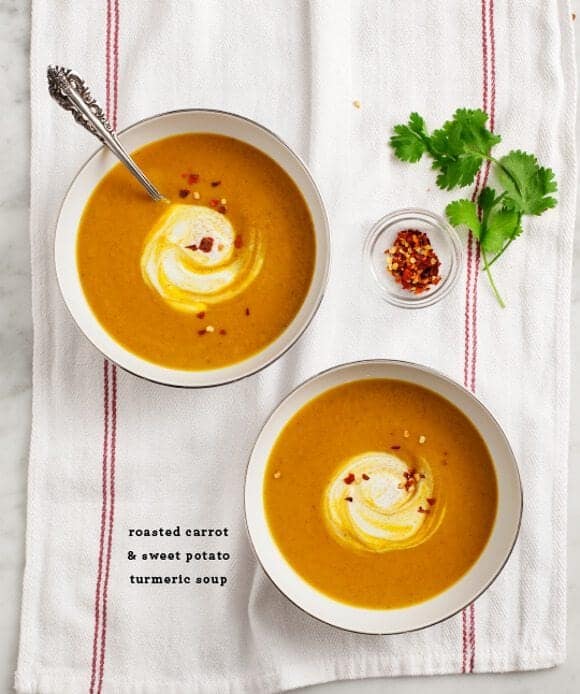 I freaking love soup. Warm, comfy, and healing for the soul. And with turmeric – supposedly healing for the body. A natural anti-inflammatory, "they say." Which is what sparked the idea for this soup: Literal sparks of pain.
Do you have those weeks where things seem to unravel? Where one mishap, leads to the next? For me, it began with a broken glass on the kitchen floor and a teeny tiny piece that I somehow couldn't get out of my foot. I limped around for a couple days, until I could feel it was gone. Also gone — my sense of balance, apparently. During the making of this post, I tripped over some photo equipment and crashed to the floor, tangled in orange extension cords. Blog: 1, Jeanine: 0
I probably should have resorted to takeout for the rest of the week to rest my aches and pains. But I had this idea for turmeric soup (and the blog must go on!). The up side — a super tasty soup… creamy, spicy and everything I needed.