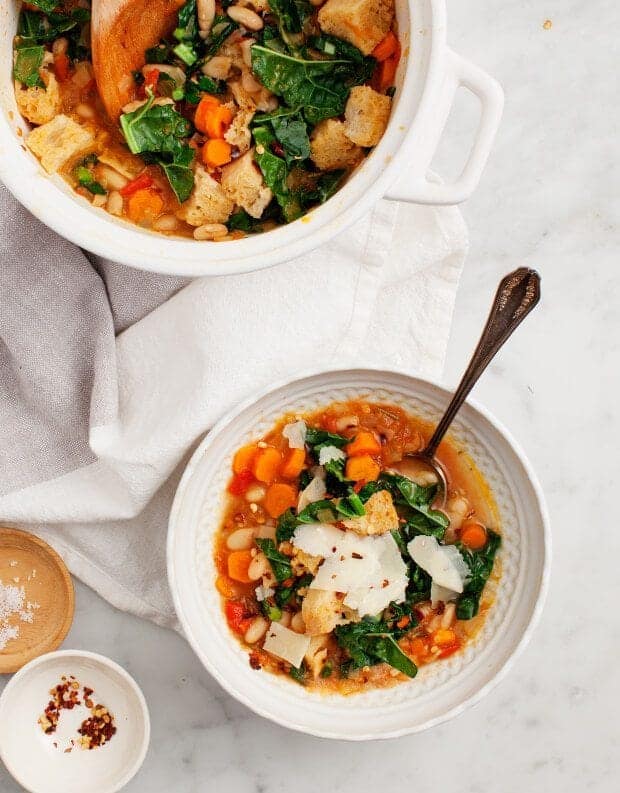 Bread making has become Jack's new weekend hobby. Over the last few weeks, he's made some really delicious focaccia and a few loaves of ciabatta which, I have to tell you, were super impressive. I previously had this idea that rustic crusty bread would require wood fired ovens and other non-household equipment to make. It doesn't. The ingredients are simple, but it does require an afternoon's worth of babysitting. Knead, fold, wait, rest… repeat… like 15 more times.
After all of this hard work, when the last chunk of ciabatta went stale a few days later I couldn't bear to toss it. While I commonly talk about my cooking inspiration coming from what I find at the farmer's market, there are times like this where the ideas come from not wanting to waste ingredients that someone made (or grew) with love.
The bread was way too hard for panzanella, so that was out. Luckily, there's a soup that loves rock-hard stale bread – ribollita.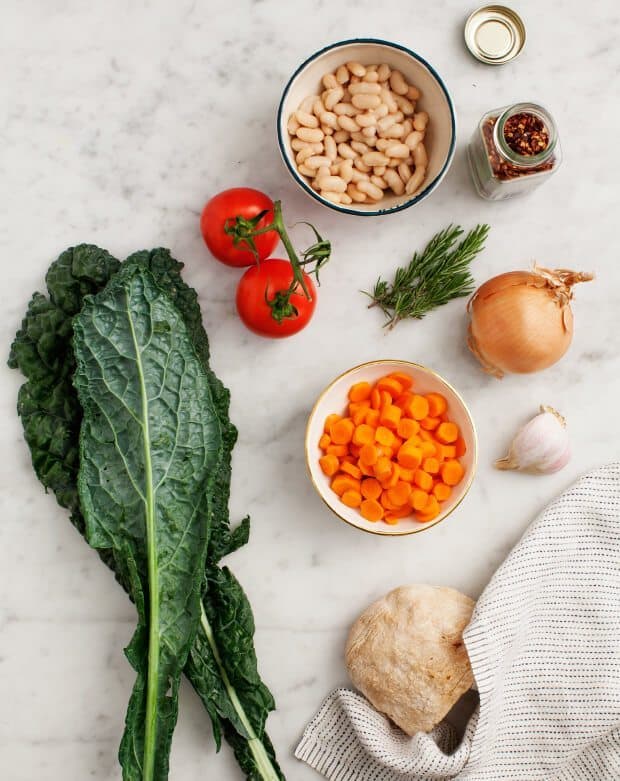 Ribollita is a Tuscan white bean stew made from leftover vegetables and thickened with day-old (or in our case many days old) bread. My version starts with a base of onion, carrots, tomatoes, white beans, rosemary, and kale. I cube up the leftover bread and stir it in towards the end, making a thick and hearty soup – perfect for a cold autumn night.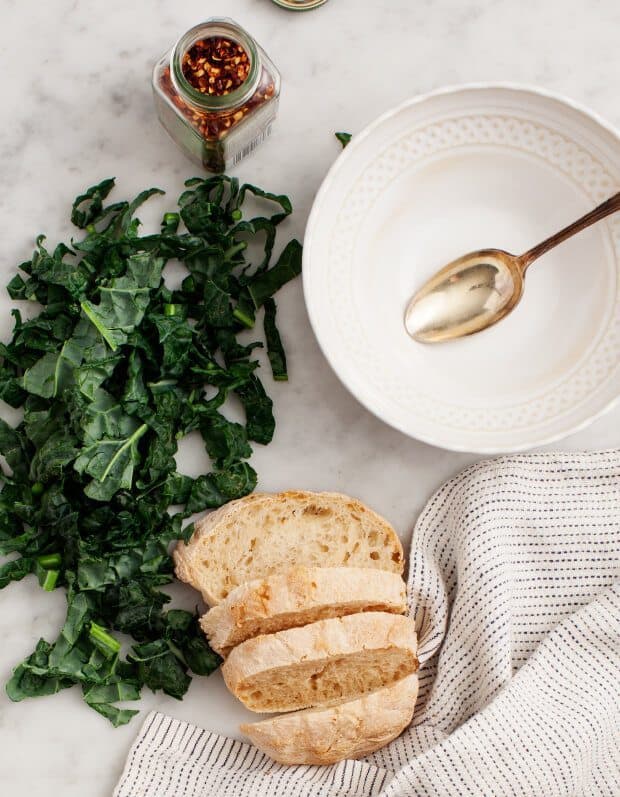 This recipe makes about 3 large servings, but next time I will double it. The leftovers were delicious for lunch the next day and I only wished I had more…
And p.s. if any of you have bread making tips, we're all ears…