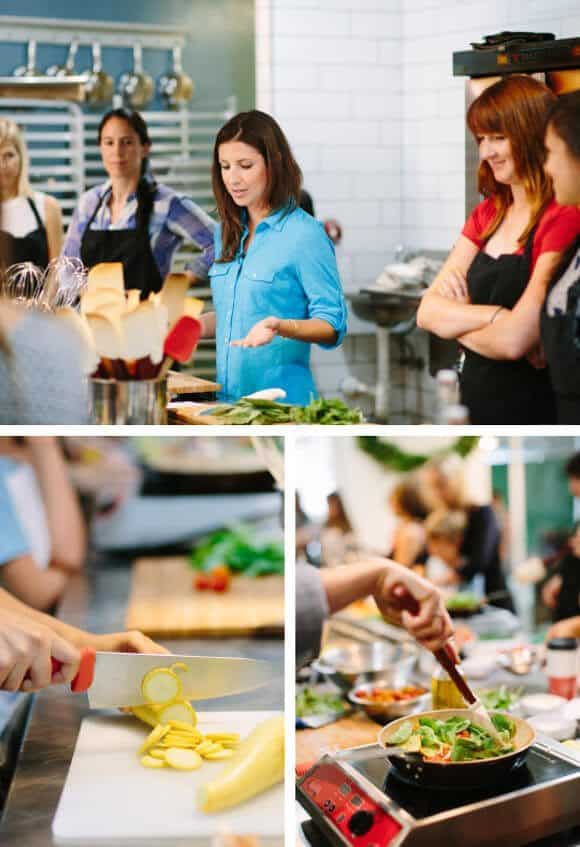 Happy Friday! I hope you have brunch plans this weekend, because today I have a little brunch recipe inspiration to get you started…
Last weekend, we flew to California to host this super fun brunch cooking class with Almond Breeze. It was a blast getting to meet & cook with a few fans of the blog (of all ages!). First we made my favorite frittata recipe with summer squash, cherry tomatoes and basil. This is a great easy recipe, especially with the abundance of late summer produce that's in season right now.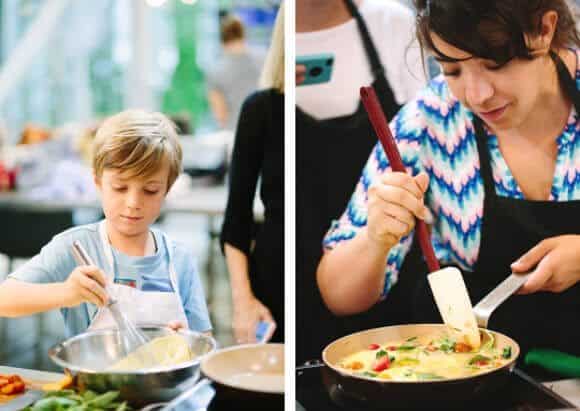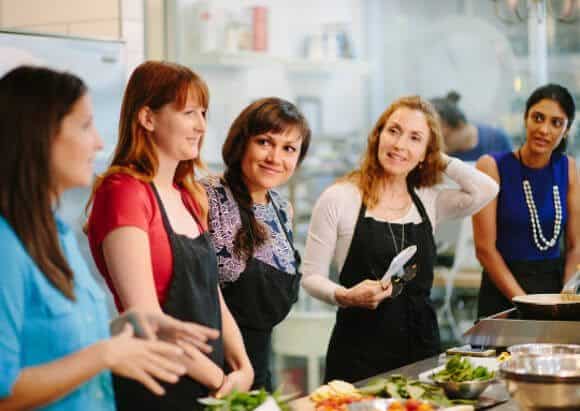 Of course we couldn't have an almond milk party without smoothies. At the class, we made super fruity Emoji smoothies. What is an emoji smoothie, you ask? It's an instagram-able smoothie where the combinations are based on your favorite little phone icons!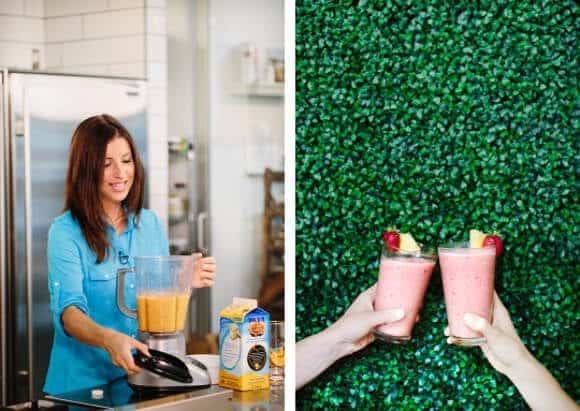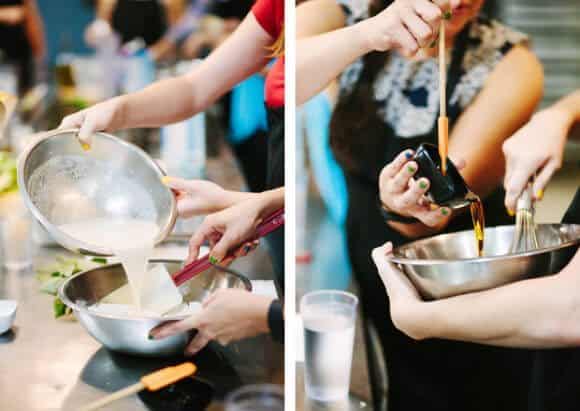 And for a sweet treat – waffles! We made these vegan waffles which are made with whole grain spelt flour. The recipe uses flaxseed meal instead of egg, coconut oil instead of butter, and they're sweetened with maple syrup. Everyone mixed their batter and took turns at the waffle irons before moving on to the topping bar – a.k.a. the "take the picture of your waffle" area.
Steal this waffle bar idea for your next brunch party: set up a bunch of toppings (yogurt, assorted fruits, maple syrup, etc)… have your guests mix their own waffle batter and then and top them however they like!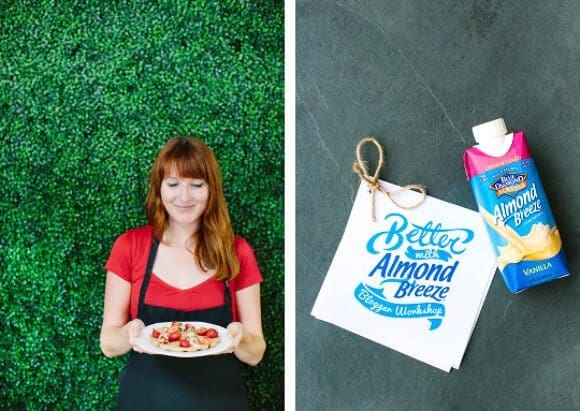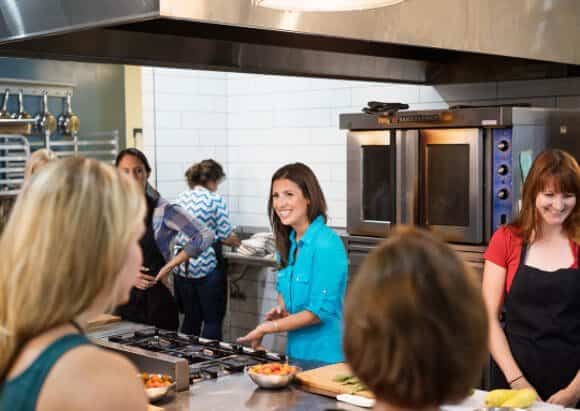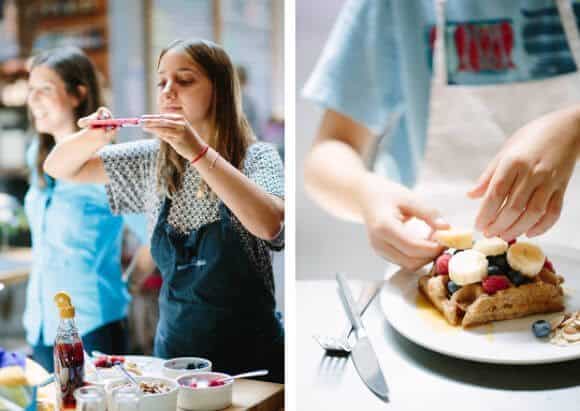 If you make these recipes, tag your photo with #betterwithbreeze on Instagram!