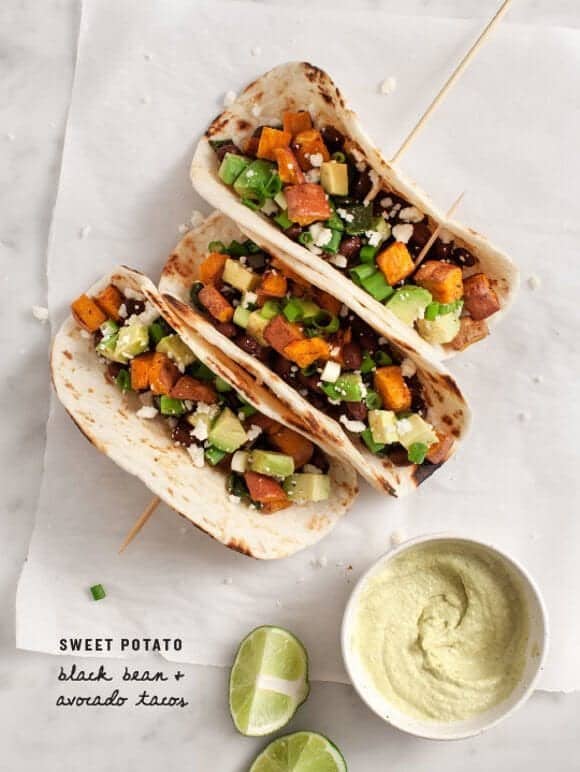 People often ask me how to make vegetarian meals that are filling. One of my go-to answers lately is this: put stuff in a tortilla. Roasted vegetables, beans, eggs, hummus… really anything goes when I'm making impromptu tacos. This winter, I've been especially into these hearty sweet potato tacos.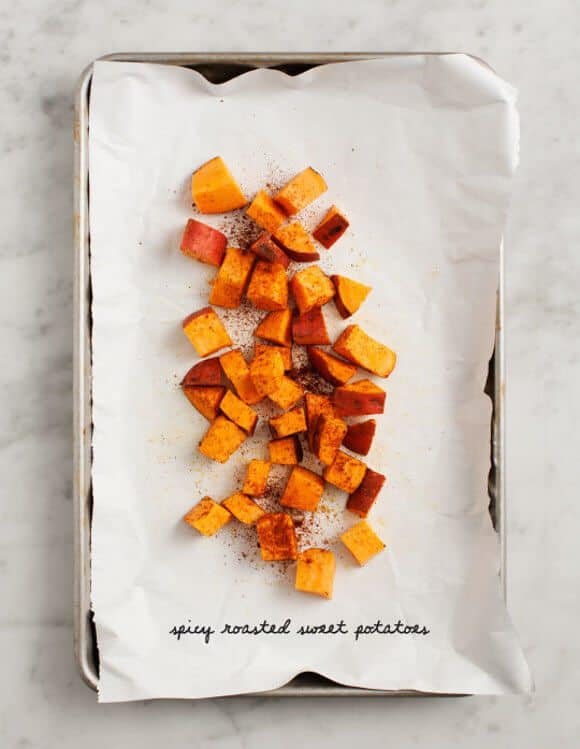 They start pretty basic: roast sweet potatoes and add black beans to your flour or corn tortillas. To brighten it all up I make a creamy sauce by blending avocado with lime and greek yogurt. When I don't have yogurt on hand I'll often make a vegan version with cashew cream (see the recipe for details).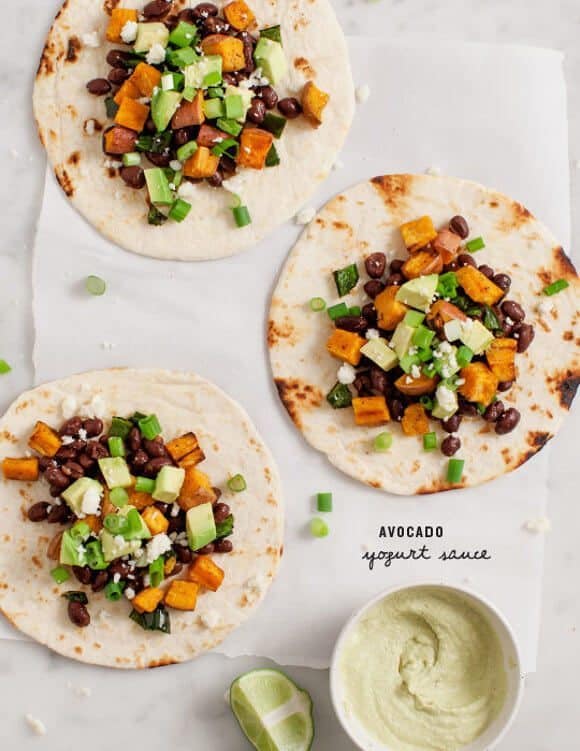 On another note – Jack and I will be doing some fun kitchen demos tonight for Target(!!) at a super cool pop up wedding registry event for engaged couples. If you live in Austin, come meet us! There will be food, drinks and of course tons of great stuff you can register for together using their phone app. Click here for details and to RSVP!