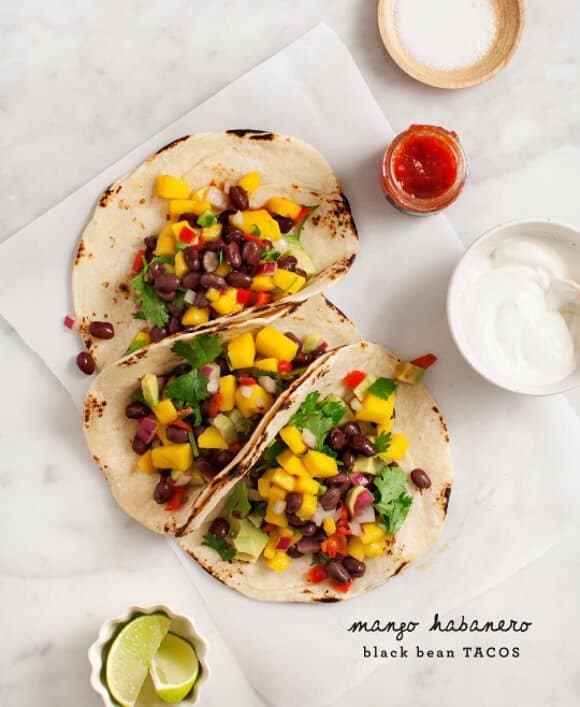 I love a good mango salsa. (I mean, who doesn't?) It's so fun and versatile - some of my favorite additions have been roasted jalapeños, smoked paprika, diced avocado, and even sesame & ginger.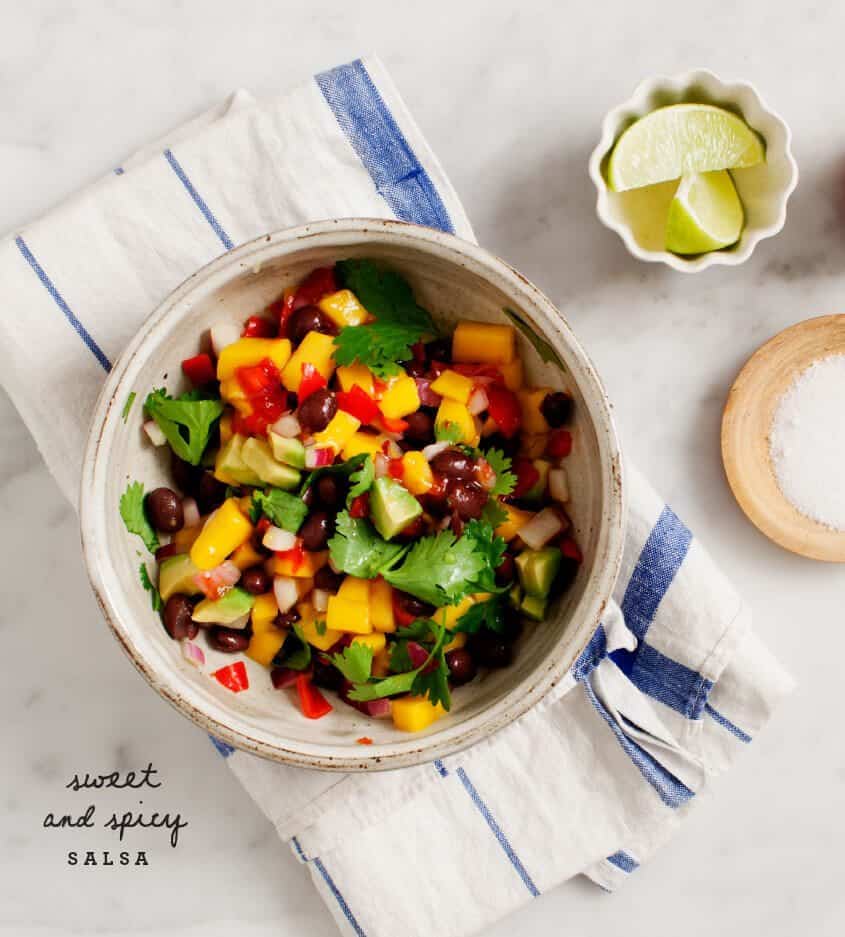 Today's special ingredient: Mango Habanero Jam. I know, I know, it's not in your pantry already, but I just loved this salsa so much I had to share it anyway. It's sweet, juicy and spicy with a little nice kick from the jam. (A little bit goes long way).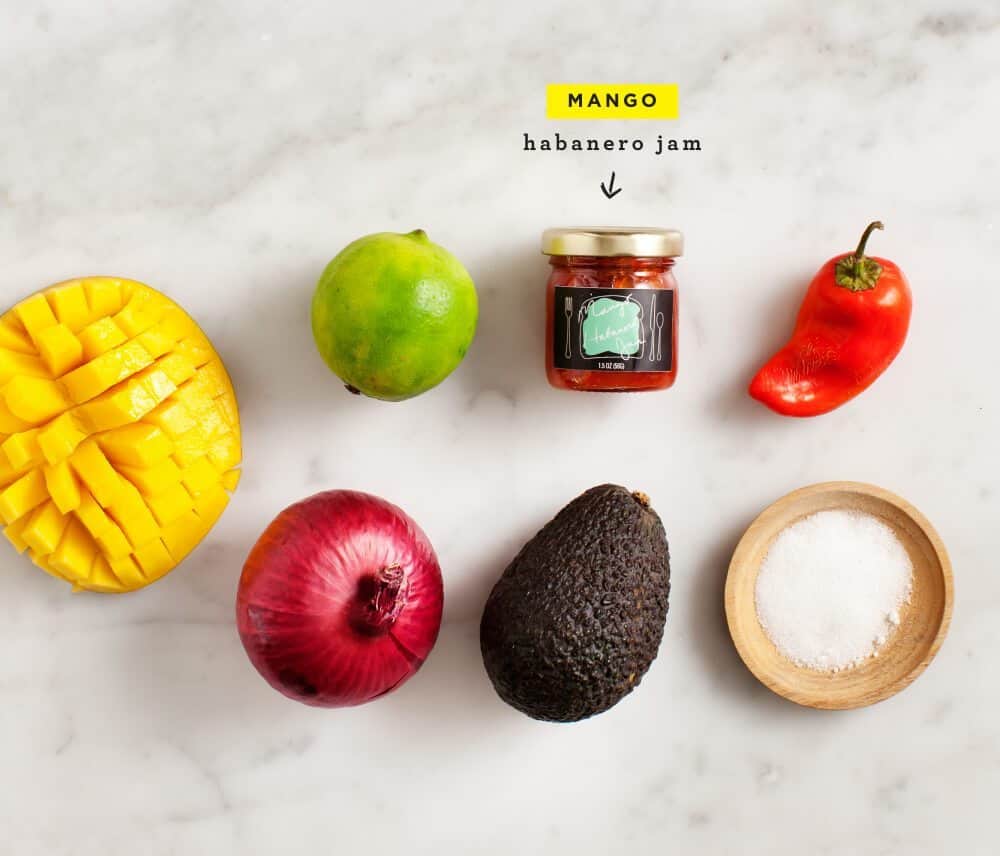 I didn't realize mango habanero jam was missing from my life until it showed up recently in my Hatchery Box. I've been loving my Hatchery subscription – it's like mini-christmas once a month to get a box full of sample-sized artisan ingredients to try. I find that it often takes just one unique ingredient to elevate simple meals into something special.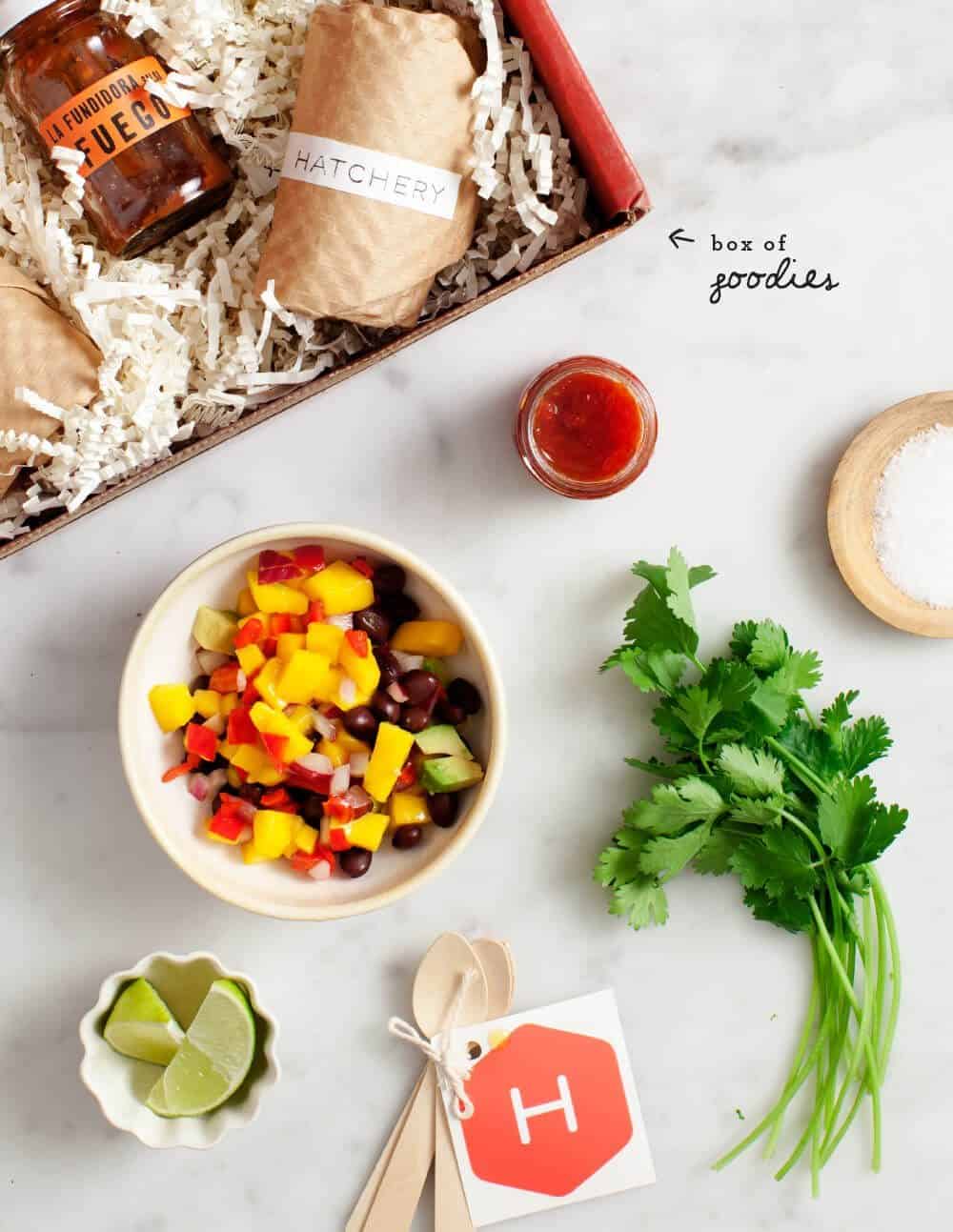 These really couldn't be easier - just chop and mix your ingredients – salsa, avocado, black beans, etc, and stuff them into a tortilla. (Add cheese if you want, but these are plenty flavorful without). Next time I might switch things up by adding a grilled piece of halibut or salmon.
If you don't have mango habanero jam: try jazzing up your mango salsa with chipotle spices (either from a can of chipotles in adobo or ground chipotle powder)… or if you're really brave try adding roasted habanero peppers (just don't touch your eyes after you handle them!). You can also make this salsa with diced ripe peaches or pineapple instead of mango.
For now, I'm off to eat these leftovers for lunch…