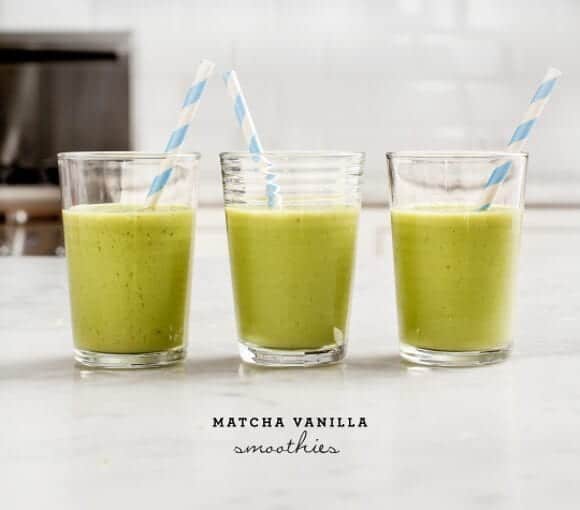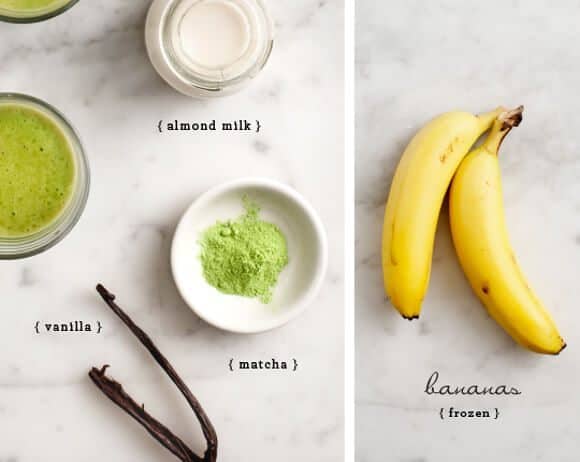 Matcha treats – I can hardly remember my life without them. Since we've been in Japan, matcha ice cream, matcha doughnuts, and matcha cakes have become daily afternoon snacks. This smoothie, I promise, is a much healthier treat than any of those. Sure matcha is healthy, but a doughnut is still a doughnut after all.
At home, this is how we enjoy matcha. I use my go-to smoothie base – almond milk and bananas – and add matcha powder along with a bit of vanilla bean.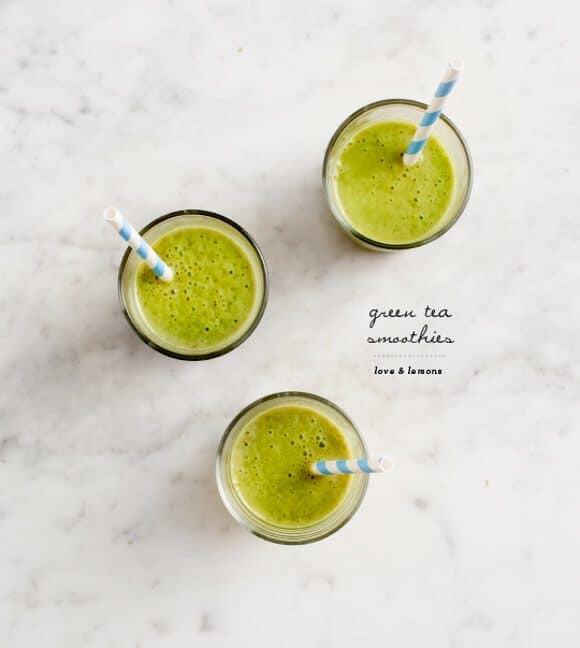 If you're new to matcha – it's very finely ground, high quality, green tea powder. It's sweeter than steeped green tea and is super healthy because all of those amazing green tea antioxidants are more concentrated. Give it a try, you'll be hooked.