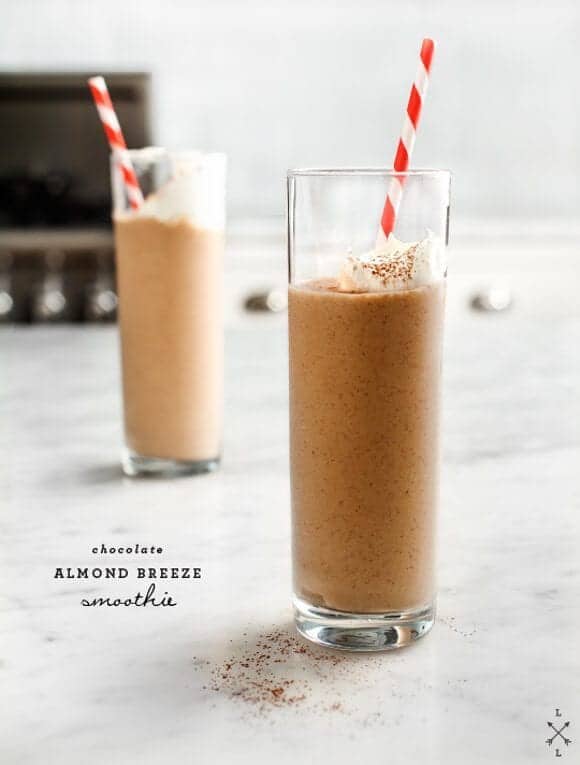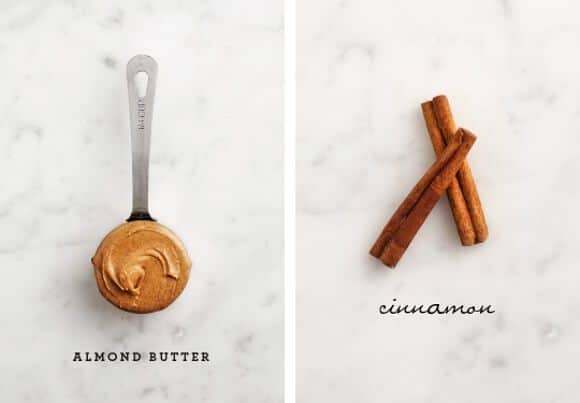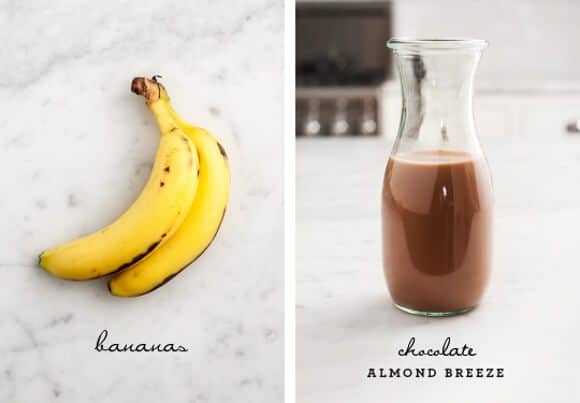 Now that January is over and Valentine's Day is just around the corner, I think it's time to trade in our kale drinks for rich & creamy chocolate-y treats. Because we've been good after-all… haven't we?
Something you might not expect that's a fixture in our fridge is chocolate almond milk. Jack drinks a mocha with it every morning. And he occasionally makes us milk-less milkshakes (kindly accommodating for my my lactose intolerance). He doesn't cook often but two of his designated tasks are: 1. Coffee Pour-er, and 2. Blender-man.
This is his most recent blended treat… frozen bananas with chocolate almond milk and gooey almond butter… and a dash of cinnamon for a spicy unexpected twist.