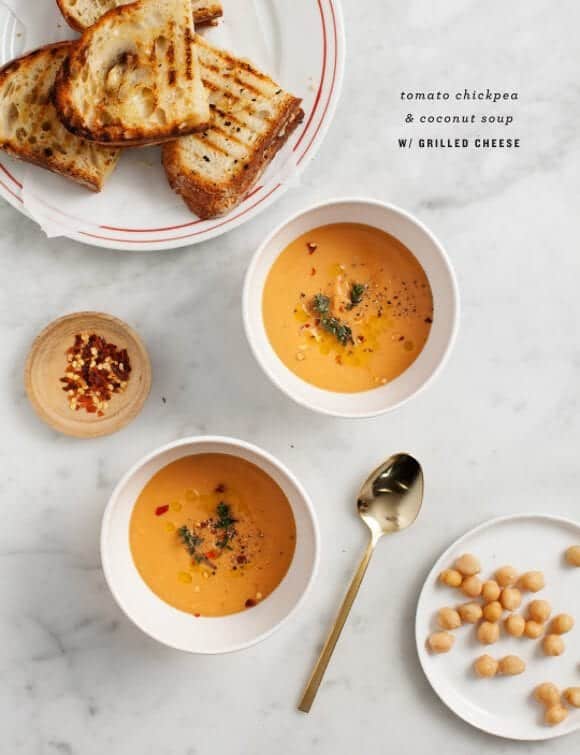 This is the perfect pantry soup. I'm even betting that most of you have these ingredients on hand already. We're all about fresh eating around here, but there's nothing wrong with opening up a few cans from time to time… especially in the middle of winter when you crave tomato soup and tomatoes are not in season.
The soup is basically: 1 can of tomatoes, 1 can of chickpeas, and (part of) 1 can of coconut milk. The chickpeas thicken the soup and the coconut creates a creamy, velvety texture without adding real cream. For a lighter soup, you can use light coconut milk or—get this!—the leftover watery milk from the can after you've made coconut cream.
Of course no tomato soup would be complete without grilled cheese. I'm sure you don't need a recipe… a good simple grilled cheese is really about good ingredient choices. At the moment I'm particularly fond of this combo: Sourdough from Easy Tiger, Champagne Cheddar from Whole Foods, with a spread of my favorite dijon mustard and a drizzle of balsamic vinegar. (sub Daiya cheese if I'm feeling vegan-ish). Grill on a cast iron grill pan. Dunk in soup.