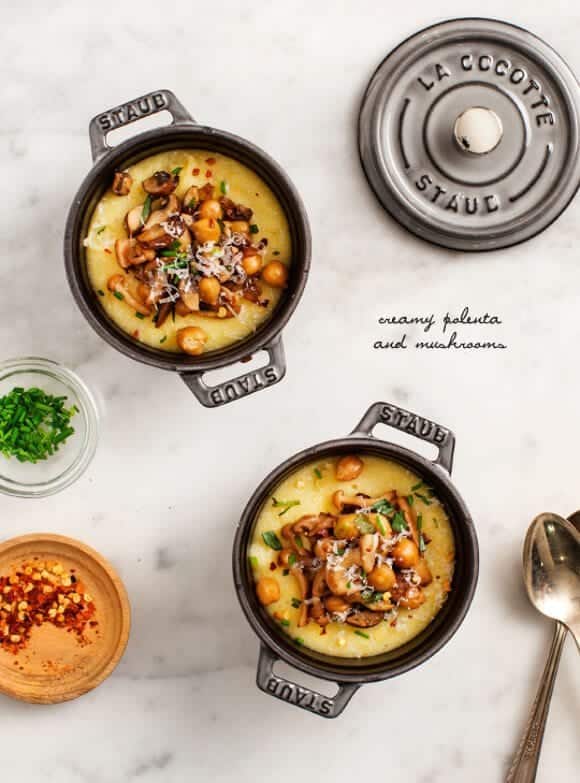 I'm short for words today… we're in Chicago visiting my family this week, and I'm making a point to spend less time in front of the computer. Sometimes it's just time to put the electronics away… to cut the habit of looking at your iphone every few minutes and relax a bit, you know?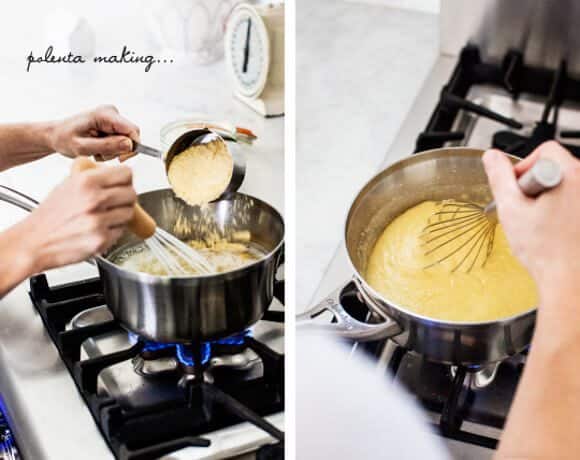 We made this warm and cozy meal last week with one of our favorite foods – mushrooms. It's pretty simple… creamy polenta, chickpeas and a mix of sauteéd mushrooms & tarragon. They have these fancy ones right now at Whole Foods that are amazing, and more importantly – on sale. I just loved combining the texture of the oyster mushrooms with the tiny shimejis (and a few lesser expensive cremini's to get more bang for my mushroom buck).
Topped these with just a bit of asiago cheese and popped them under the broiler for just a few minutes. A warm yet bright meal… pretty much the opposite of what it looks like outside the window here right now. Brr.