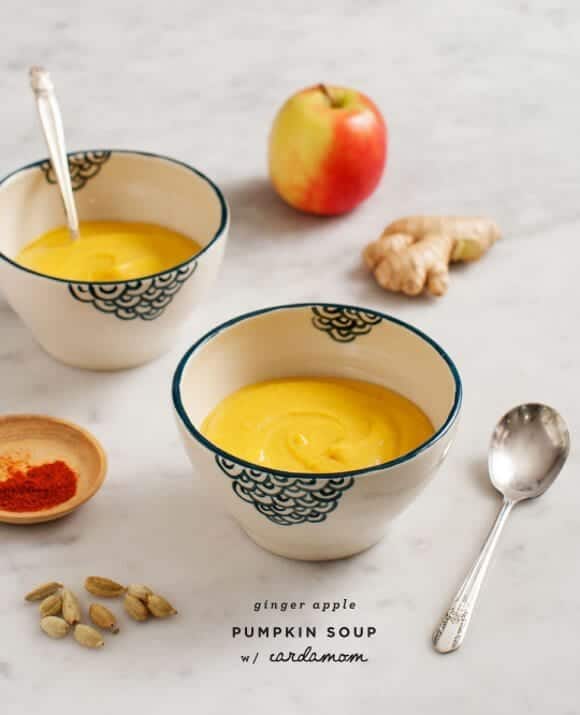 It's only October 1st and yet I feel like I'm already the last to post a pumpkin recipe. This time of year, pinterest is crazy for pumpkin. But don't worry – if you're too cool for pumpkin, you can just as easily make this soup with butternut squash.
This recipe comes together pretty easily and it doesn't even require a pot. I roasted the pumpkin, an apple, an onion and a few garlic cloves all in the oven. I put it all in a blender and pureéd it into a creamy soup with coconut milk, ginger, and the special ingredient – cardamom. If you don't have it you can sub in some curry powder, but cardamom (the hardest spice to describe), has a spicy-sweet sort of floral flavor that works really well here to create a nice balance with the sweet apple and savory roasted pumpkin.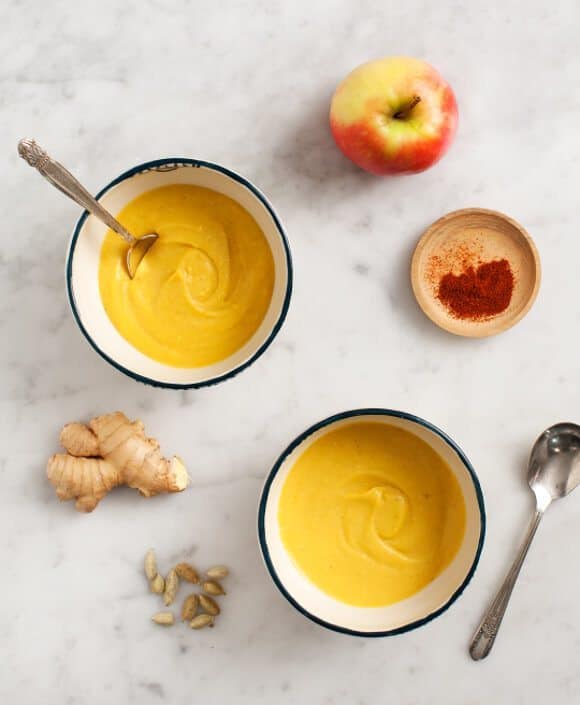 For some texture – roast your pumpkin seeds until crispy and sprinkle them on top. (Or just snack on them and forget to put them into the picture like we did).