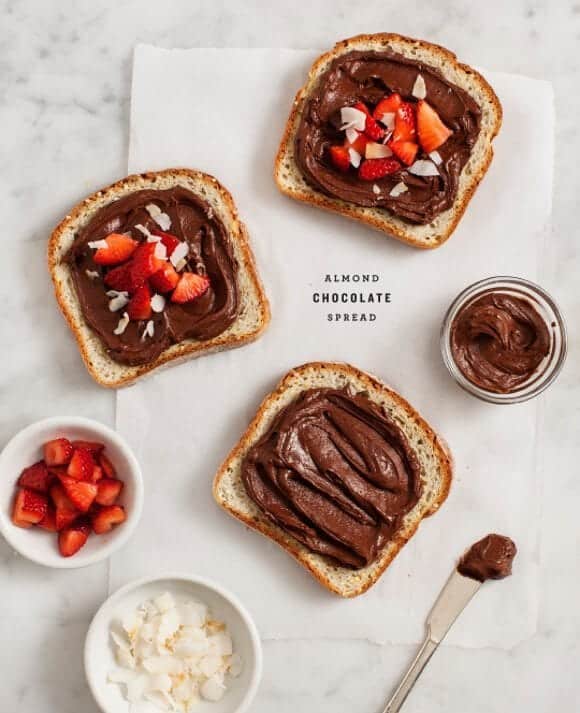 Everyone loves nutella right? I love it as much as the next person, but I don't love all of the unhealthy ingredients that are in it. This almond chocolate spread, (almond-ella is what I'm calling it), is just as creamy and delicious. It's super easy and just 3 ingredients: almond butter, chocolate, and (the secret to it's smooth texture), coconut oil.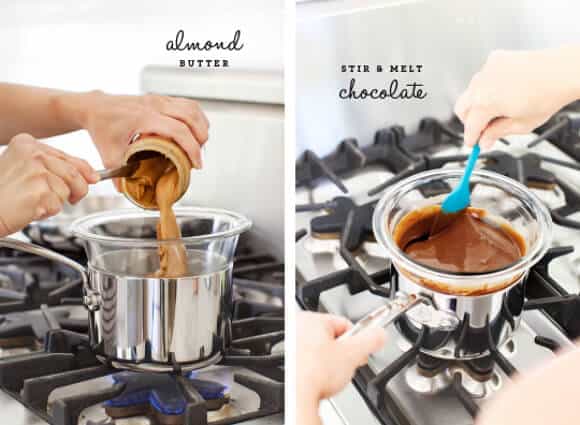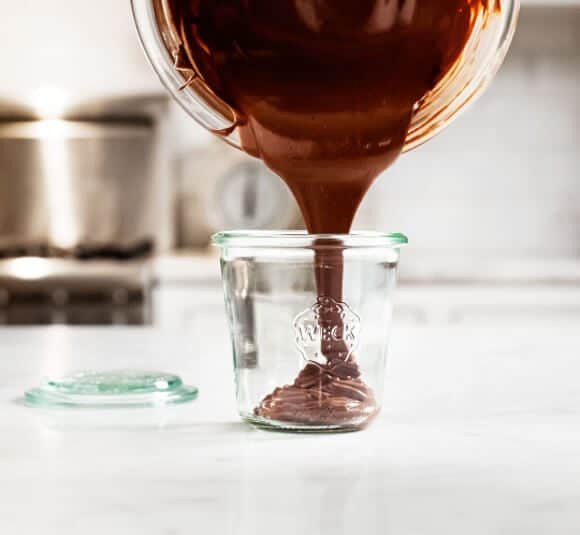 Melt everything together, pour it into a jar. It'll firm up and set as it cools, (if you can wait that long). Slather it on toasted bread and top it with your favorite fruit.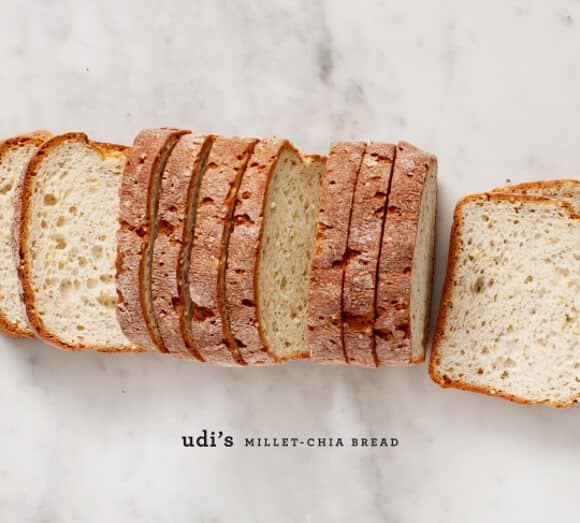 Many of you have asked me to recommend gluten free bread products that I like. One of my favorites is Udi's Millet-Chia Bread. You can find it in the frozen bread section at Whole Foods (and other similar stores). I've been buying it long before they sent it to me for this post. (See my typical lunch).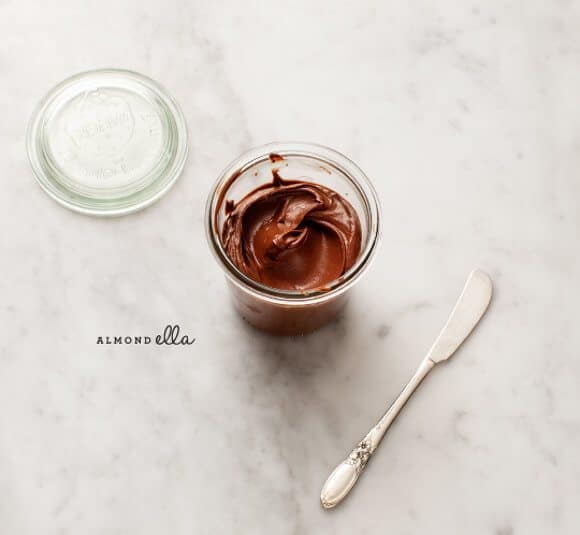 But wait, there's more – today's recipe was created for Udi's "What the Hack" competition. Create your own gluten free clever "hack" recipe and enter to win $3,000. (Plus, everyone who enters gets an Udi's coupon). Hop on over to their website to view the rules and enter!