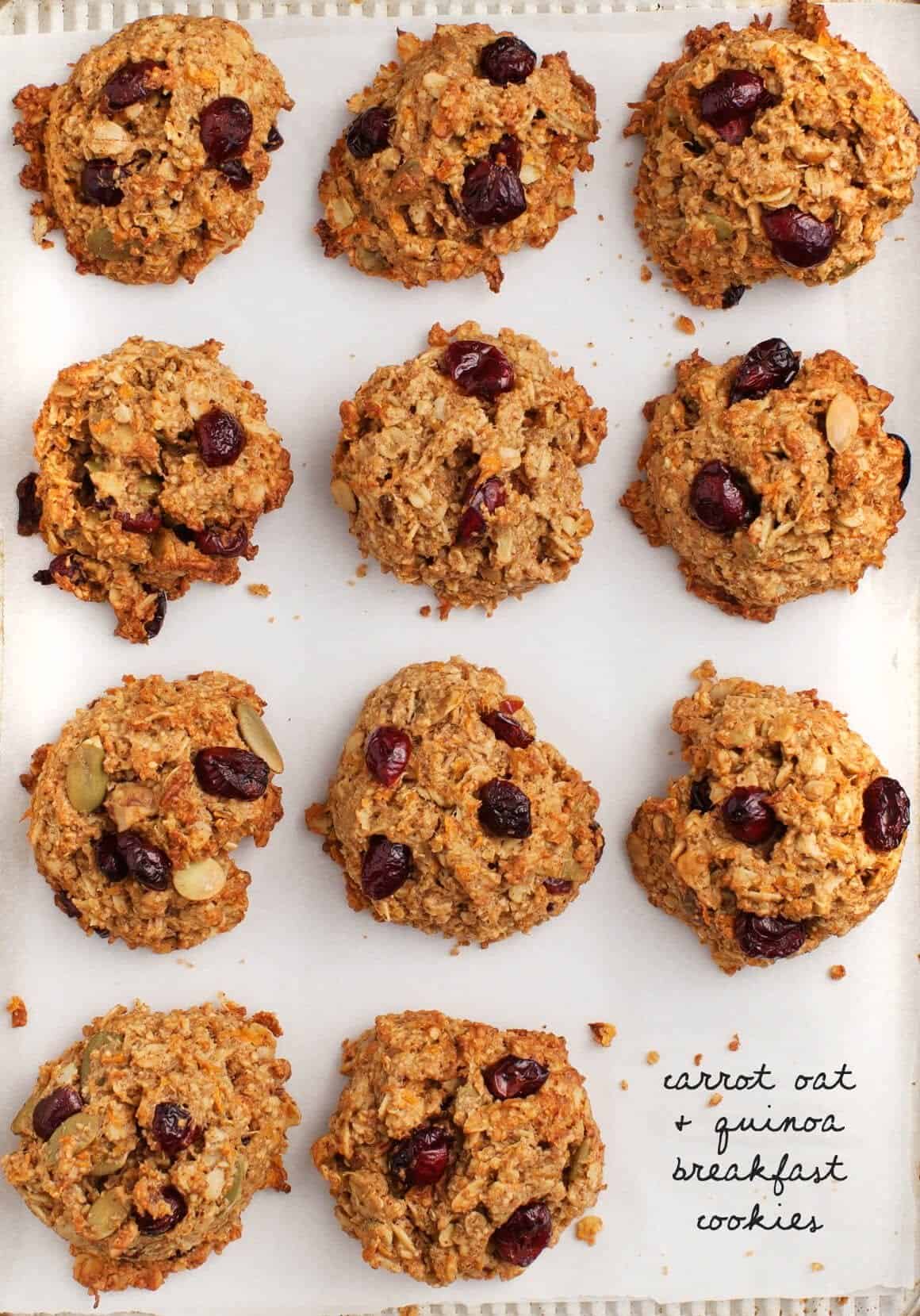 For awhile, I went through a frittata phase, then there was the chia bowl phase, followed by a bit of a smoothie kick… which brings us to my current morning trend: cookies for breakfast!
But before you think I've completely given up on myself, hear me out – these cookies are made with lots of good things – carrots, oats, flax, walnuts, pepitas, cranberries and QUINOA. Yes, carrots and quinoa – it almost sounds like a salad but I promise you these "healthier" cookies are so delicious and energizing in the morning. They're also vegan, gluten free, and sweetened with maple syrup instead of refined sugars. They're about halfway in between a muffin and a cookie – big, hearty and filling, but also sweet and nutty.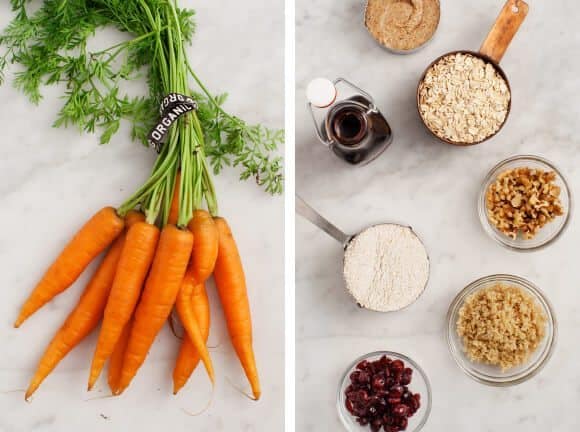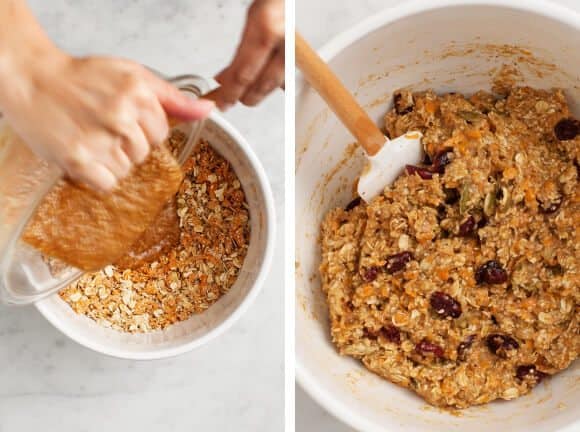 Let's talk for a second about quinoa in cookies – I recommend that you use leftover quinoa here. I like to make a big batch of quinoa early in the week for easy toss-together lunches and dinners. Store your cooked quinoa in the fridge and that way when you're ready to bake these cookies, it's ready for you.
If you haven't baked with oat flour before – it's so easy. No need to go shopping for fancy flours, just blend your oats in a food processor for about a minute and you have oat flour. It's gluten free but be sure to seek out certified gluten free oats if gluten is a problem for you.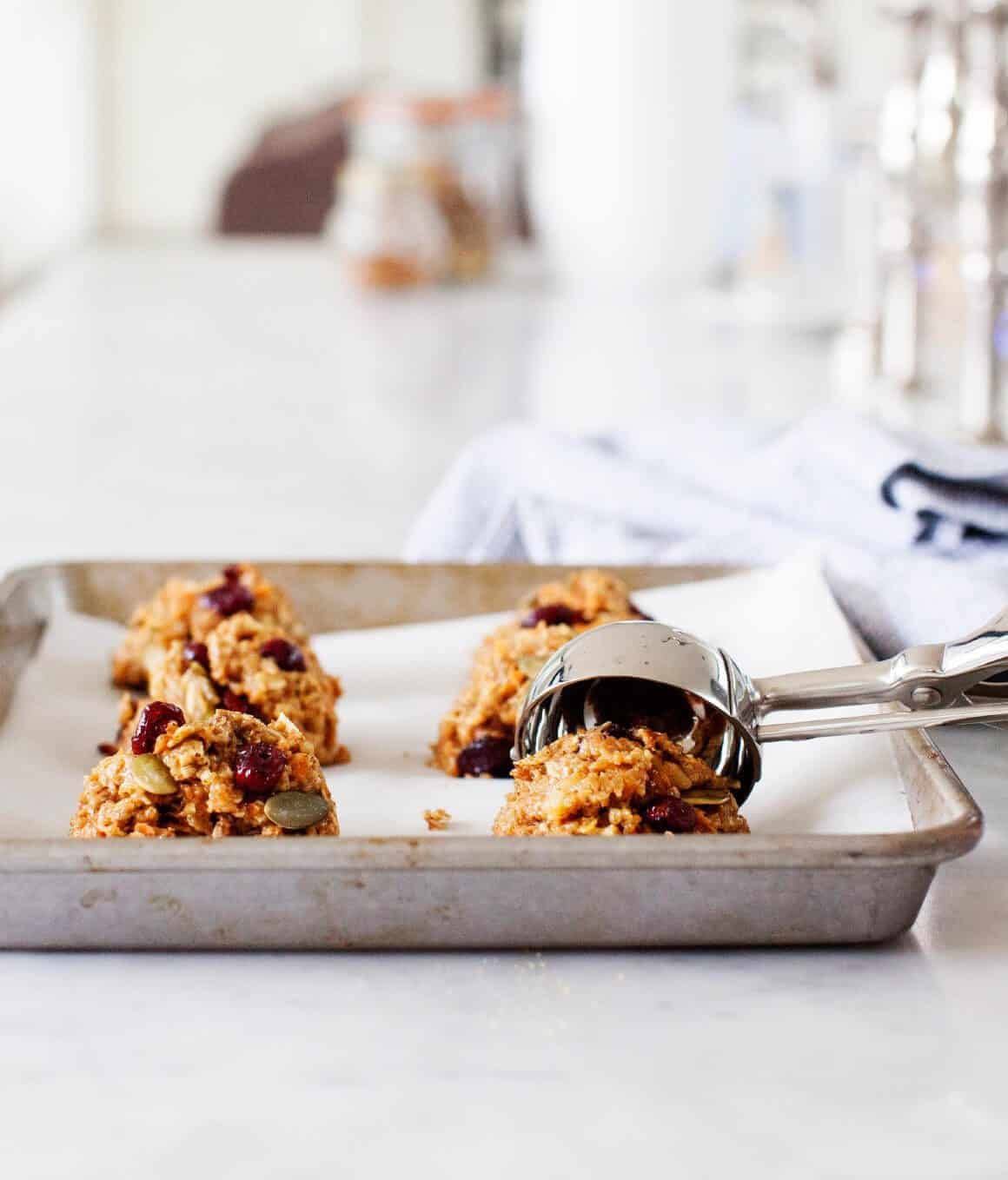 Over here, my family is obsessed with these. They're best straight out of the oven but they also freeze incredibly well (hence, my 1 cookie per day breakfast obsession).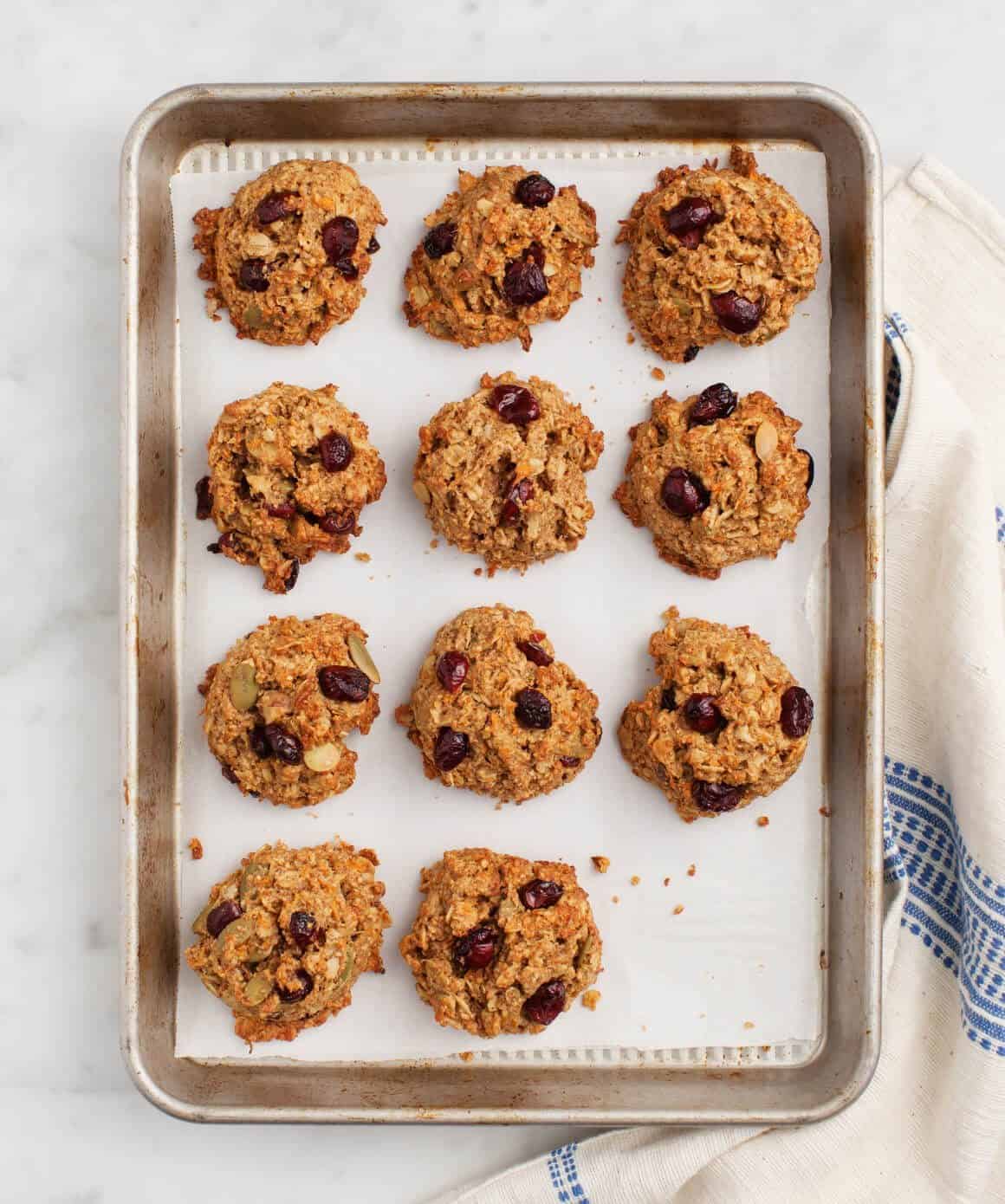 Oh, and real quick, today is the last day to vote for us in the Better Homes & Gardens blog awards. I'd be so grateful for your vote!!
Today is also the last day to claim your cute FREE GIFT coasters with your cookbook pre-order. If you haven't placed your order yet, click here to see more!