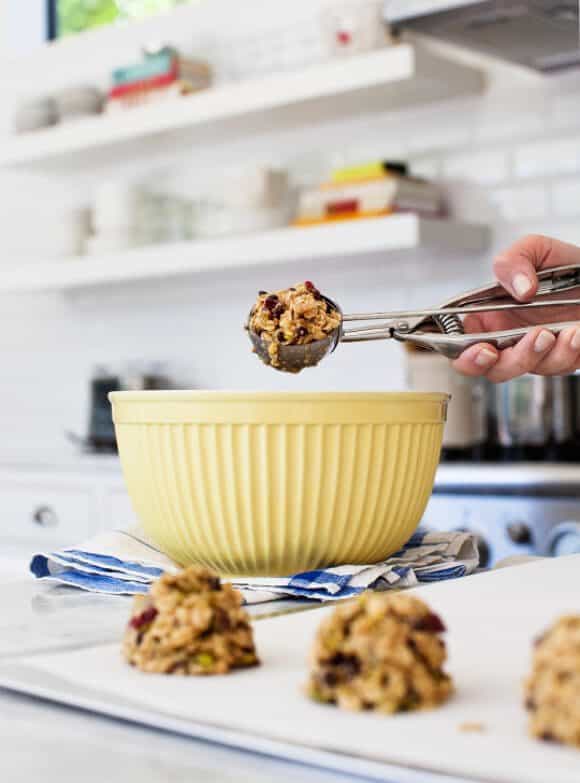 I made a half batch of these cookies, which was clearly a mistake. I ate the last one for breakfast this morning and I could really go for another one right about now. Chewy, oaty, nutty… slightly sweet and warmly spiced… it's the kind of cookie that's just healthy enough to get by as breakfast but would be even more perfect as a 2pm snack. If only…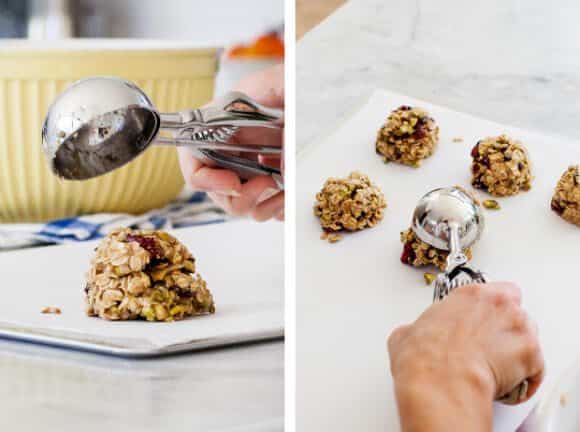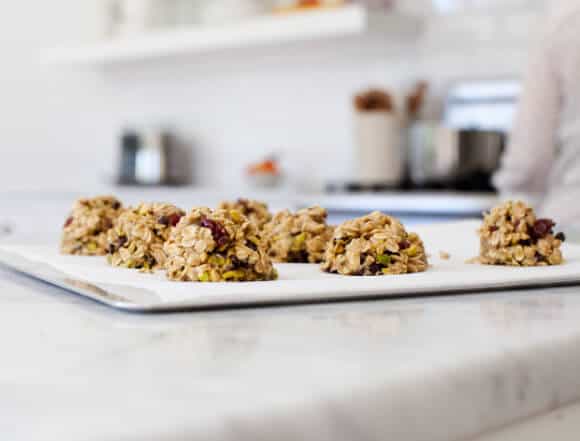 This recipe is just slightly adapted from Amy Chaplin's book At Home in the Whole Food Kitchen, which is hands down one of the most beautiful cookbooks I've ever held. I've been a fan of Amy's for the longest time – among other things (like being Natalie Portman's private chef), she's the former executive chef of Angelica Kitchen, a vegan restaurant in NYC that I've adored for years. The book is full (really full) of vegan and vegetarian whole food recipes and ideas. Some great basics like miso mayo, homemade curry powder, and homemade kimchi to brownies, cakes, pies, stews, curries, pastas, and beautiful noodle bowls.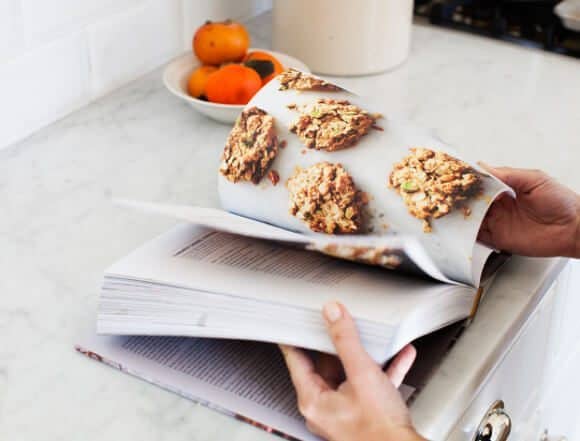 One page is prettier (and more delicious looking) than the next – I had a hard time deciding which pages to show you but here are just a few of my favorites.