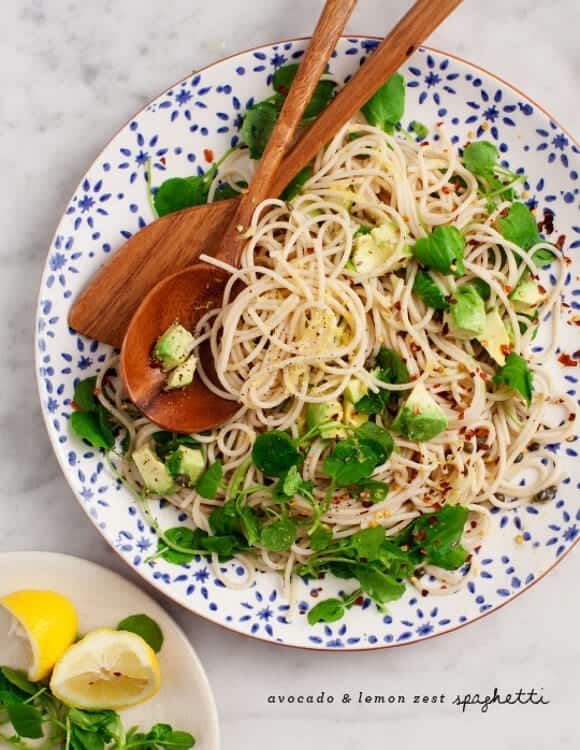 As I'm putting the finishing touches on our book, (T minus 3 days!) I thought now would be a good time to start making recipes from other peoples' books…
Last week, I briefly talked about Anna's book, A Modern Way To Eat. While it's been out for awhile now, it's only recently been released in the US and I finally got my hands on a copy. What I love about it is that it's more than just a book full of recipes (although there are over 200 of them!)… she offers tons of delicious ideas for how to mix flavors and textures together in creative but not-fussy ways.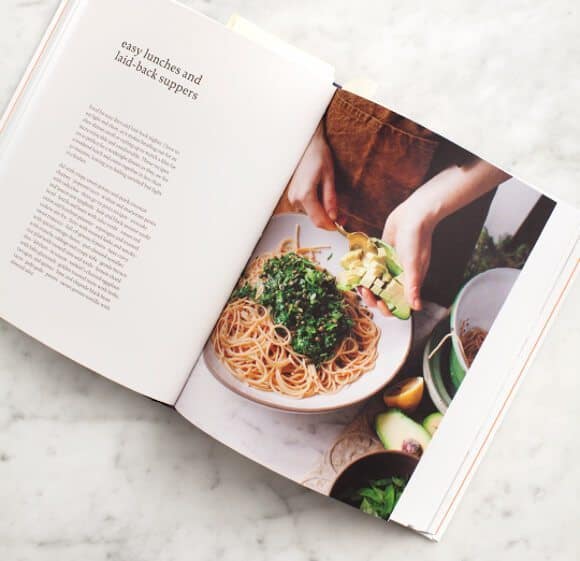 Last night, I was looking for something quick to make for dinner – the only requirement was that I had to have the ingredients already on hand. This spaghetti with avocado and lemon zest had my name written all over it – I'm a sucker for anything with avocado, yet I'd never thought to put it on pasta before. The only thing I didn't have was parsley so I used a bit of watercress instead.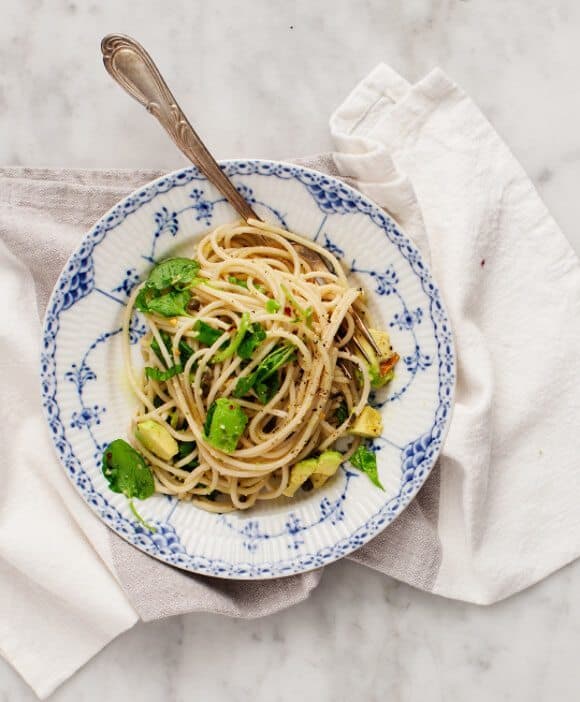 My favorite part about the recipe has to be her final instruction: "Scoop the pasta into bowls and eat on your lap." Done and done.