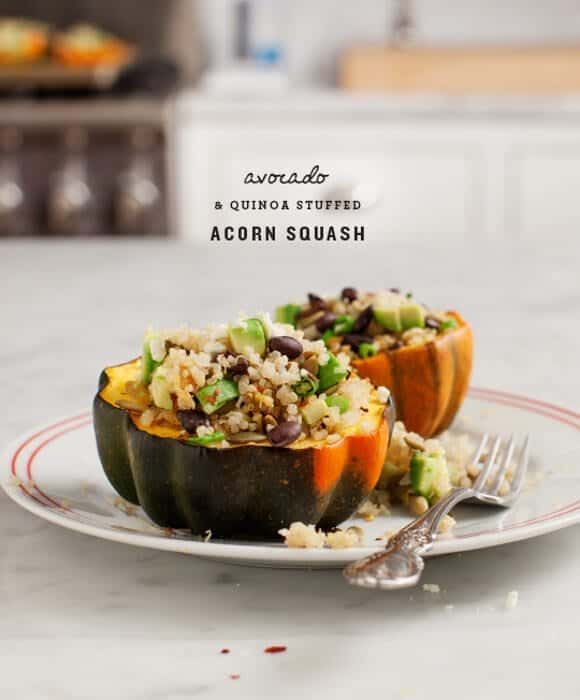 The year I first became vegetarian I truly missed the turkey part of turkey day. It seems like ages ago now, but back then I barely knew how to cook for myself, let alone embrace seasonal foods like squashes, brussels sprouts and sweet potatoes (you know, the kind without marshmallows).
Fast forward to now – I eat *mostly* vegetarian every day and whenever anyone asks me how I do it, my answer is almost always: avocado.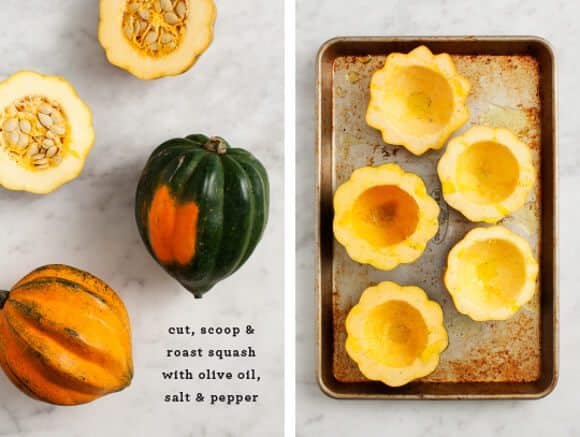 In my opinion, avocados might be the world's most perfect food. I eat them for breakfast, lunch, and dinner (even dessert) – and now, thanks to Avocados from Mexico, I'll be eating them for Thanksgiving dinner too. I've posted a lot of veggie side dishes so far this year, but if you're looking for a fresh twist on a vegetarian main course, give this one a try. It's stuffed with quinoa, black beans, green chiles and pepitas and diced avocados – all of my favorite delicious (and, by the way, healthy) flavors.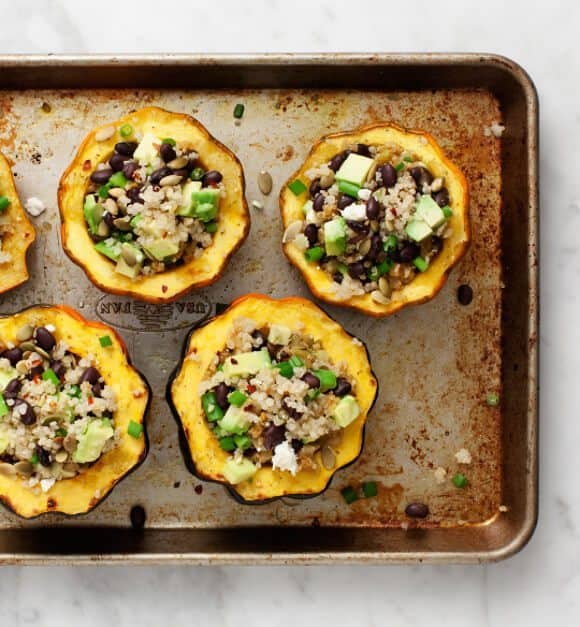 Depending on the size of your acorn squash, you may have some of this avo-quinoa filling leftover. My leftover suggestion: make post T-giving tacos!