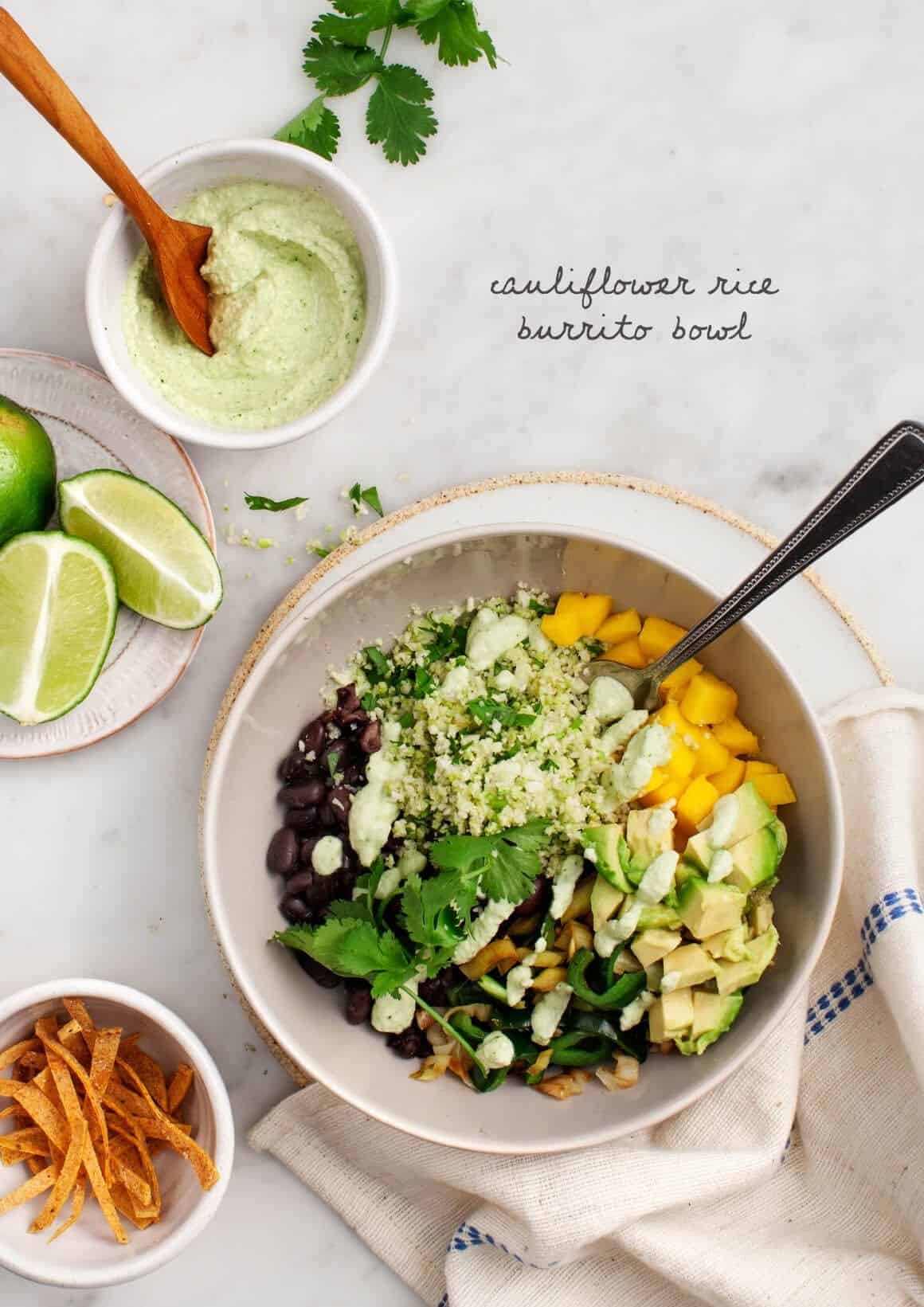 Happy Cinco de Mayo week! A.K.A. – the week we indulge on margaritas, chips, salsa and tacos galore. Which pretty much looks like every week in Austin any day of the year, but I digress…
Over the years of posting here, I've come to learn that Cinco de Mayo is celebrated more here in the States than it is in Mexico. So with that in mind, I'm bringing you this delicious (and completely inauthentic) recipe. Plus, I can't think of anything that represents America-mex as much as a burrito bowl, can you?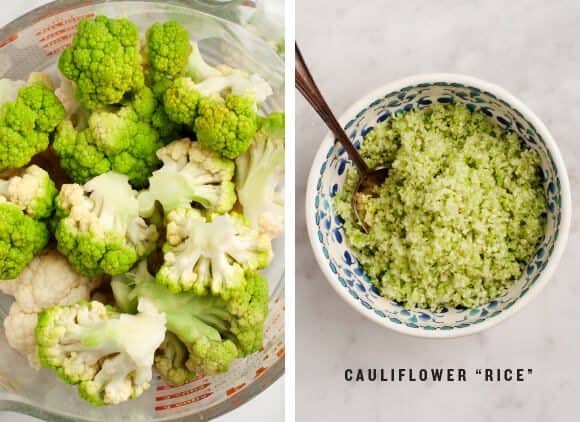 This is no chain-restaurant burrito bowl. We're going heavy on the veg today with cauliflower "rice" instead of regular rice. I have to warn you, this is a very veggie meal. If this cauliflower rice-in-quotation-marks scares you (or you don't think your family will go for it), my suggestion is to take a baby step by mixing the cauliflower "rice" with equal parts cooked regular rice or quinoa. If you're going the all-cauliflower route – you need to do what we did, which was pile your "rice" with tons of delicious toppings.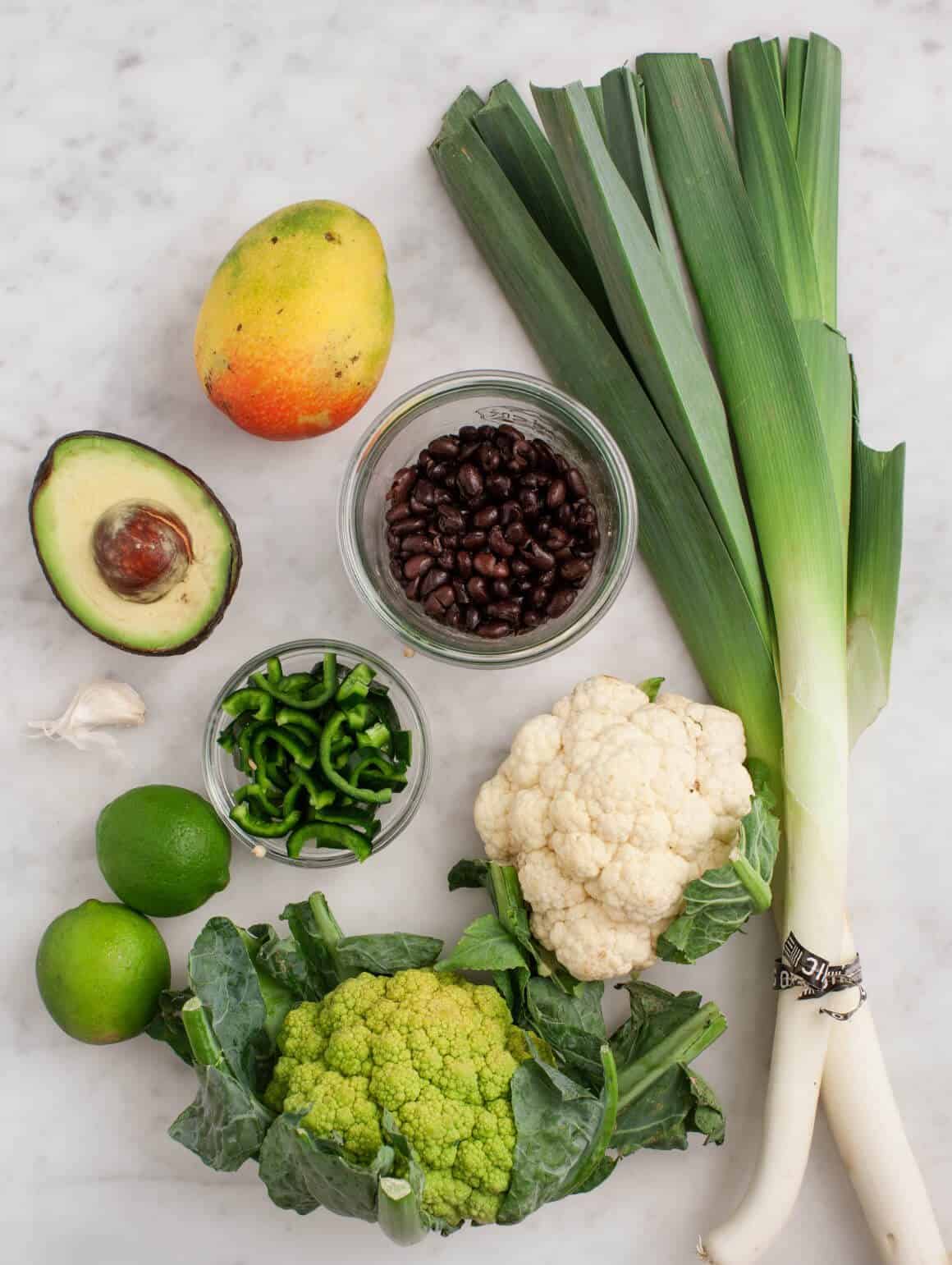 To our bowls, I added sauteed leeks & poblanos, diced mango, avocado, black beans and a good gloopy drizzle of this yummy green chile cashew cream. It's made with the ingredients you see below to your left. Blend it until it's smooth and resembles the creamy delicious-ness on the right: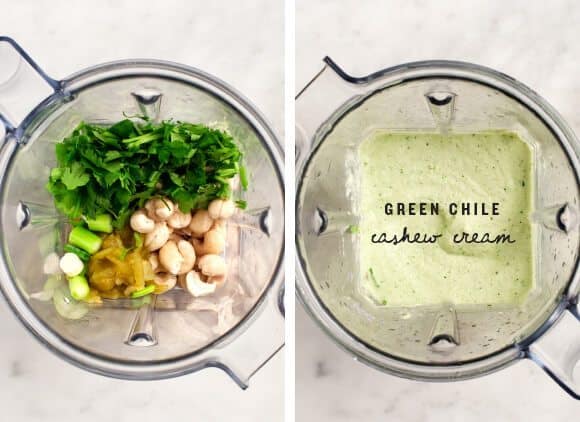 You can make this sauce ahead of time and keep it in your fridge for about 4 days. The recipe makes extra and it's delicious on tacos, sandwiches… you get the idea.
I add crispy baked corn tortilla strips for crunch. I suggest not skipping this step, these really help the texture of this bowl since the other ingredients are all pretty soft.
This bowl is pretty versatile – see the recipe notes below with suggestions for other veggies – roasted sweet potatoes would be delicious here, as would pico de gallo or really whatever you like on your burrito bowl!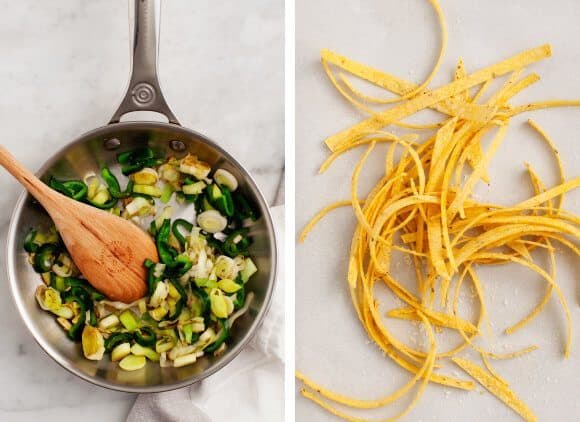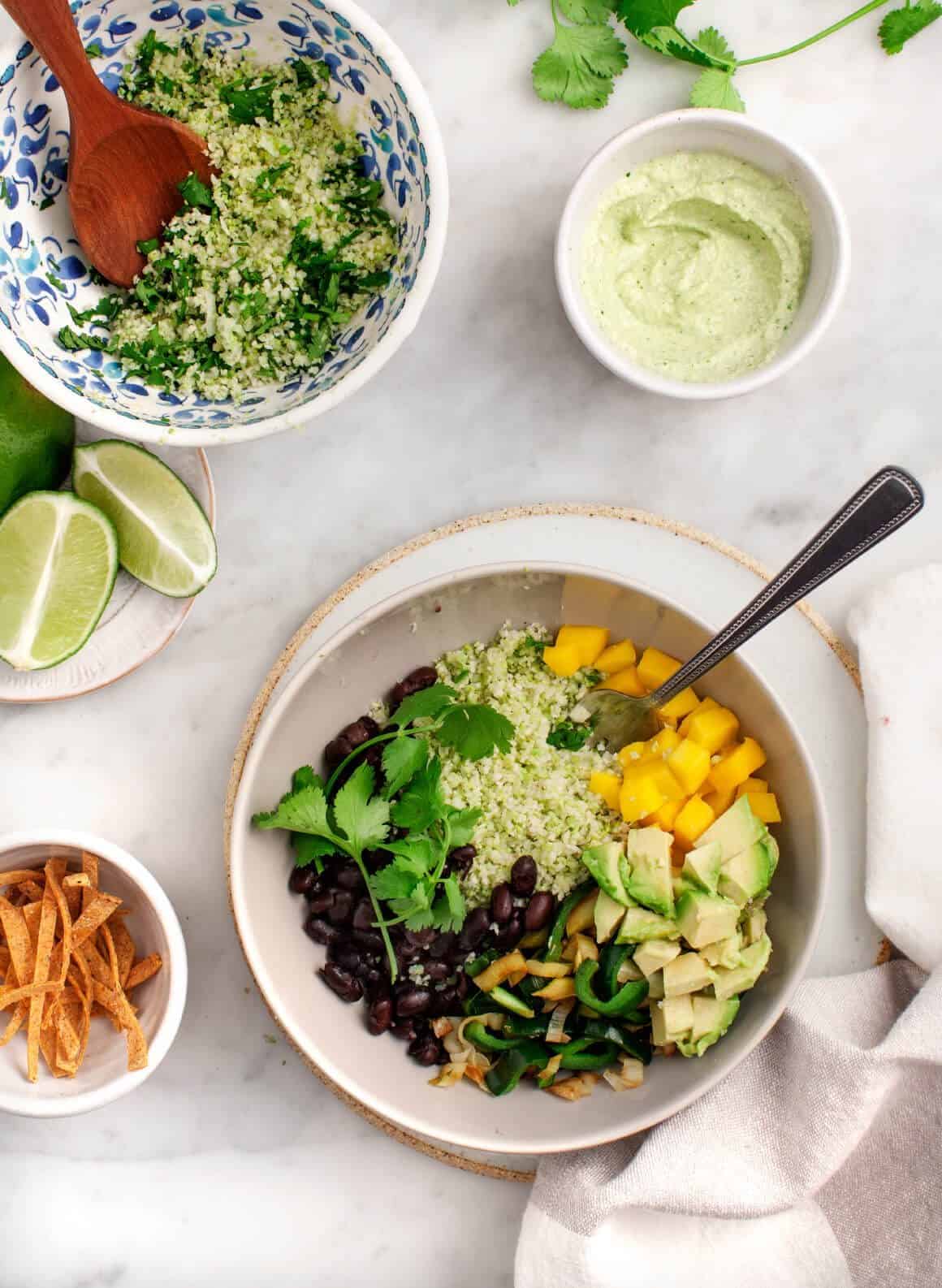 Also – don't forget that tomorrow is the last day to enter our Vitamix giveaway! It'll make your green chile cashew cream that much creamier.