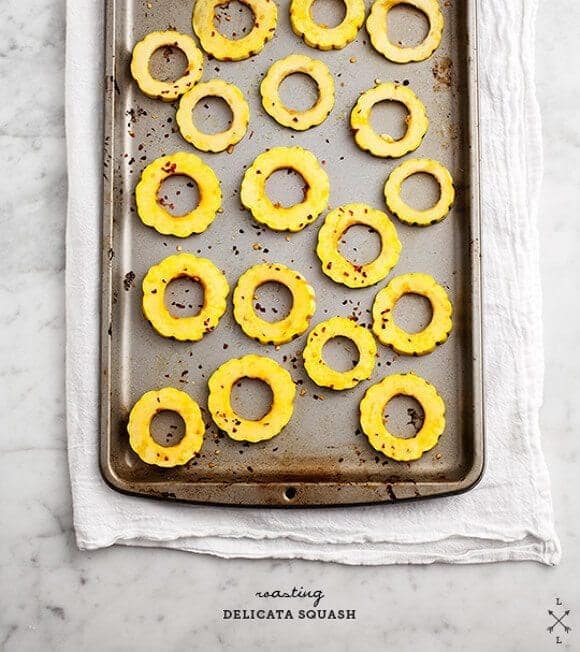 The holidays are (suddenly) upon us and I feel my pants getting tighter already. Ok, truthfully, until last week I was still wearing shorts and summer dresses, but now that the jeans are out for good… they, uh, don't fit as well as they used to.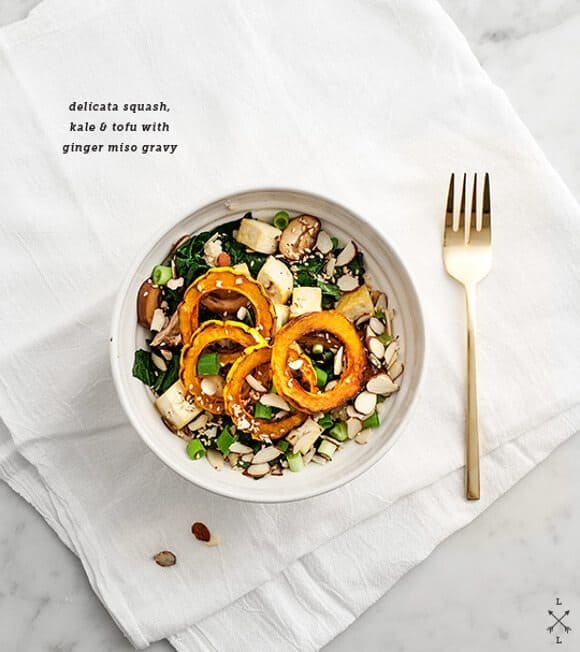 Heading into "indulgent food season," I felt like some good healthy bowl food was in order. For those of you who aren't familiar with the concept of bowl food, it has nothing to do with football or nachos… the breakdown looks like this:
piles of greens: kale, chard, spinach, mustard greens are all fine choices
a seasonal vegetable: I had delicata squash, and mushrooms, but really anything goes
a protein: tofu or chickpeas are usually my go-to's
a grain: brown rice, quinoa… the options are limit-less
crunchy things: toasted nuts and/or seeds
a good sauce: to pull it all together
I know ginger and miso aren't new ingredients around here, but I just loved this ginger-miso gravy from Laura's blog The First Mess. It was so easy, fast and incredibly delicious. I didn't have lemongrass, so the only thing I did differently was splash in a couple teaspoons of rice vinegar instead.