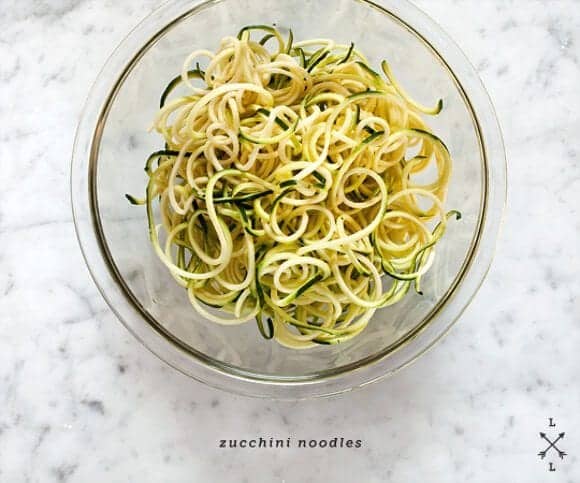 I was on a raw (well raw-ish) kick last week. Lately, I've been trying to eat lighter, and a bit healthier… less heavy starches, that sort of thing. I've been feeling really low-energy, so I'm trying to eat more veggie-focussed meals, and incorporate healing foods like miso and hemp seed and ginger.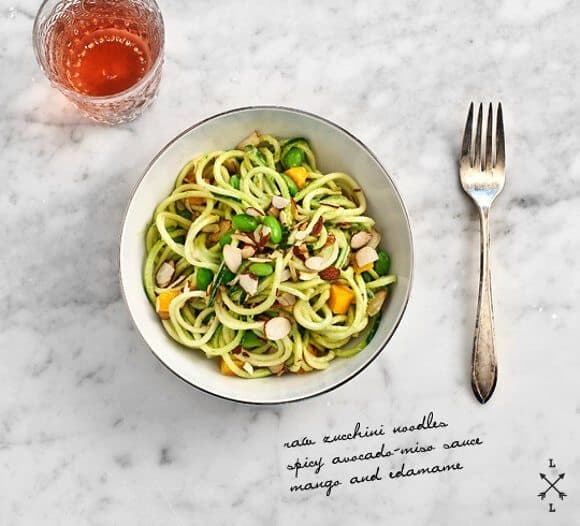 I love zucchini noodles because they really trick the senses and make you feel like you're eating more than a bowl full of raw vegetables. Don't get me wrong – they're not pasta, but they have a nice tender bite that I find to be reminiscent of an al dente noodle.
Because they're on the lighter side, I prefer them with a with a really saucy sauce. They'd be great with a chunky tomato sauce or a light cream sauce, but I went for this cooling avocado miso sauce. I added ginger, cumin and cayenne to add a flavor punch.
I paired all this healthy-ness with a nice chilled glass of rose.