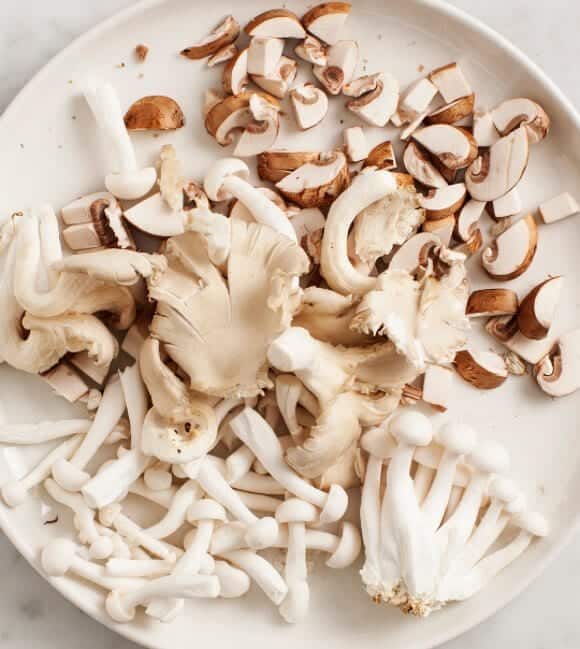 Here's a gift everyone could probably use – a $75 gift card to Whole Foods!
Go stock up on fancy mushrooms (or whatever you want)… leave a comment below and tell me your favorite way to cook with mushrooms. And if you don't like mushrooms, well then you're not eligible (kidding!!).
Not sure what to make with mushrooms? Try one of these:
Walnut-mushroom veggie burgers
Rosemary mushroom chickpea ragout
Mushroom & chard bruschetta
Mushroom millet leek frittatas
Roasted king oyster mushrooms
Mixed mushroom soup
Cheesy brussels sprouts (& mushroom) lasagna
Mushroom & kale grilled cheese
Kale, mushroom, and ricotta calzones
This giveaway is open to US residents only and will end Monday December 9th. The winner will be notified by email.